Following the acquisition of AAR Healthcare, a renowned name in the region, Hospital Holding Investment is primed for success.
INTRODUCTION
East Africa faces many health challenges.
The region is often among the first to battle infectious diseases and is accustomed to disruption. However, in recent years, Kenya's healthcare space has experienced significant improvements. Kenya's health system can be split into three categories: public providers, private non-profit organisations and private for-profit healthcare providers.
Introducing Hospital Holding Investment (HHI). The company is a private healthcare holding firm that manages an integrated healthcare services business across the East African region. HHI's investments currently include the AAR Healthcare Group and Nakasero Hospital. In 2020, Hospital Holdings Limited acquired a 54 percent stake in AAR Healthcare, an operator of hospitals and clinics in Kenya and other East Africa countries, for $15 million.
AAR Healthcare Group has a rich history in East Africa that spans over 30 years and consists of over 40 outpatient centres in Kenya, Uganda and Tanzania, as well as a 67-bed Kampala Hospital, one of Uganda's leading private hospitals that provides specialist-level care. Having officially opened in 2007, the Kampala Hospital's vision was to bring progressive medical services within arm's reach.
Founded in 1984, AAR Healthcare has a notable history of success. Today, the organisation sits as one of the largest providers of outpatient healthcare services in East Africa, with a network of 21 clinics across the country and serving more than 300,000 clients annually. AAR Healthcare differs considerably from the other providers in the region, not just because of its comprehensive value chain which can successfully treat those who are unwell, but because of its robust expertise in clinical risk management and the provision of preventative care.
Through its best-in-class network of Outpatient Centres across East Africa, AAR Healthcare provides centres of excellence in healthcare. The company's dedication to providing care at the highest level is reflected in its transparent approach to reporting its quality data and treatment outcomes. It is AAR Healthcare's belief that this evidence-based approach is the only correct way to demonstrate value to patients.
SAFETY FIRST
To AAR Healthcare, safety and health are key. As a result, the organisation guarantees caregivers who have the best interests of the company at heart with technology, equipment and an environment designed to perform with the highest standards of safety and effectiveness.
AAR Healthcare is committed to providing quality care that is safe, timely, efficient, equitable, accessible and patient-oriented. Through aligning to the most up-to-date medical evidence, measuring and analysing data and improving practices based on data, the firm work towards the best possible outcome for each patient.
With this in mind, AAR Healthcare abides by the slogan 'we are as human as you.' To the company, this demonstrates the importance of being open to all, with the organisation being at the fore of welcoming all medical covers and cash and credit since launching the KAARIBU Campaign. The KAARIBU Campaign is an initiative that is aimed at raising awareness that the AAR Healthcare outpatient centres in Kenya are for everyone. This means that all can visit the outpatient centres whether insured or not.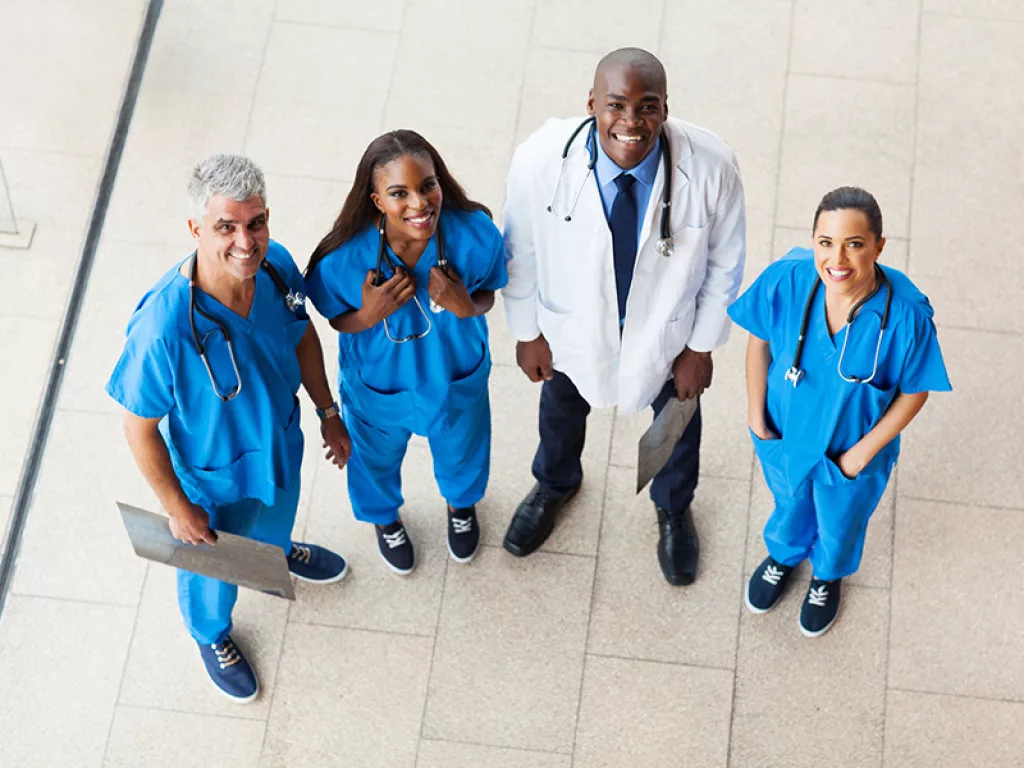 SERVICES AND SOLUTIONS
Its 21 Outpatient Centres are conveniently located near residential areas, shopping malls or the central business district which offers patients convenient and easy access to healthcare facilities and medical consultation. AAR Healthcare provides a comprehensive range of specialist clinics, diagnostic services and treatments at each centre, with each having its own set of key specialist services made specifically to match its patients' profile. Each centre is also equipped with the latest medical technology and state-of-the-art facilities, providing the same high-quality care.
AAR Healthcare offers several staff training initiatives, such as providing first aid and life support courses that are designed to equip employees with lifesaving techniques. The company is placing considerable emphasis on its staff with over 5,000 individuals trained each year in East Africa.
AAR Healthcare's integrated information system provides accurate and continuous medical care for clients within the East Africa region giving them a competitive advantage and enhanced service delivery, resulting in better health outcomes. Through its automated technology, AAR Healthcare is able to strategise both preventative and curative healthcare solutions.
ROUTINE MEDICAL CHECK-UPS
Pre-employment medical examinations tap into AAR Healthcare's considerable experience. This is completed as per request on scope:
• Annual wellness checks.
• Age categorised wellness checks.
• Executive wellness packages.
• Corporate wellness campaigns.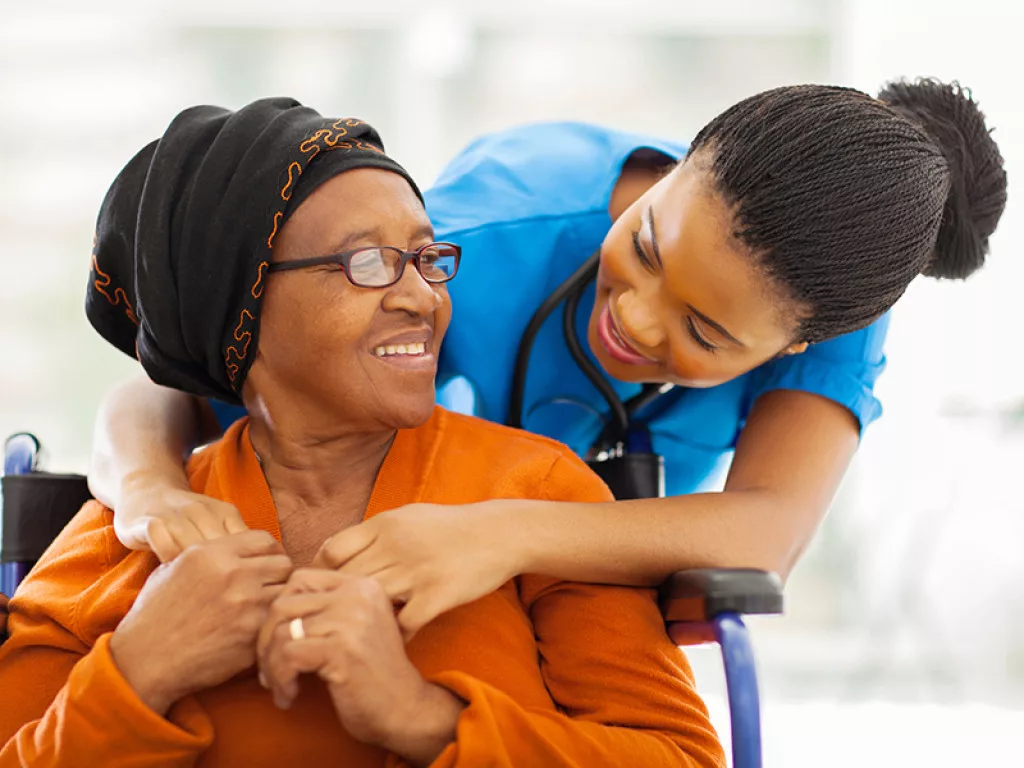 EMERGENCY RESCUE SERVICES
Having started in 1984, additional health services have been initiated to provide holistic healthcare services in preventive, curative and diagnostic areas. Today, AAR Healthcare is active in all the East Africa countries, providing not just emergency rescue but comprehensive outpatient services. In Kenya alone, there are 19 centres in various towns and cities.
CSR STRATEGY
AAR Healthcare strives to provide a choice for innovative and best-in-class healthcare solutions in Africa. As such, the company launched the Tree for Health Programme (T4H), the corporate social investment flagship of AAR Healthcare. Beginning in 1996, it was designed to combat environmental degradation and facilitate improved health status among school children and the community.
Today, the programme operates in three countries in East Africa: Kenya, Uganda and Tanzania.
AIMS
• Sustained and improved environmental stewardship.
• Increased knowledge based on tree planting and management among the school, children, parents and guardians.
• Increased knowledge in addressing environmental issues.
• Low incidence of absenteeism from schools.
• Improved academic performance.
• Increased confidence levels among children in career identification.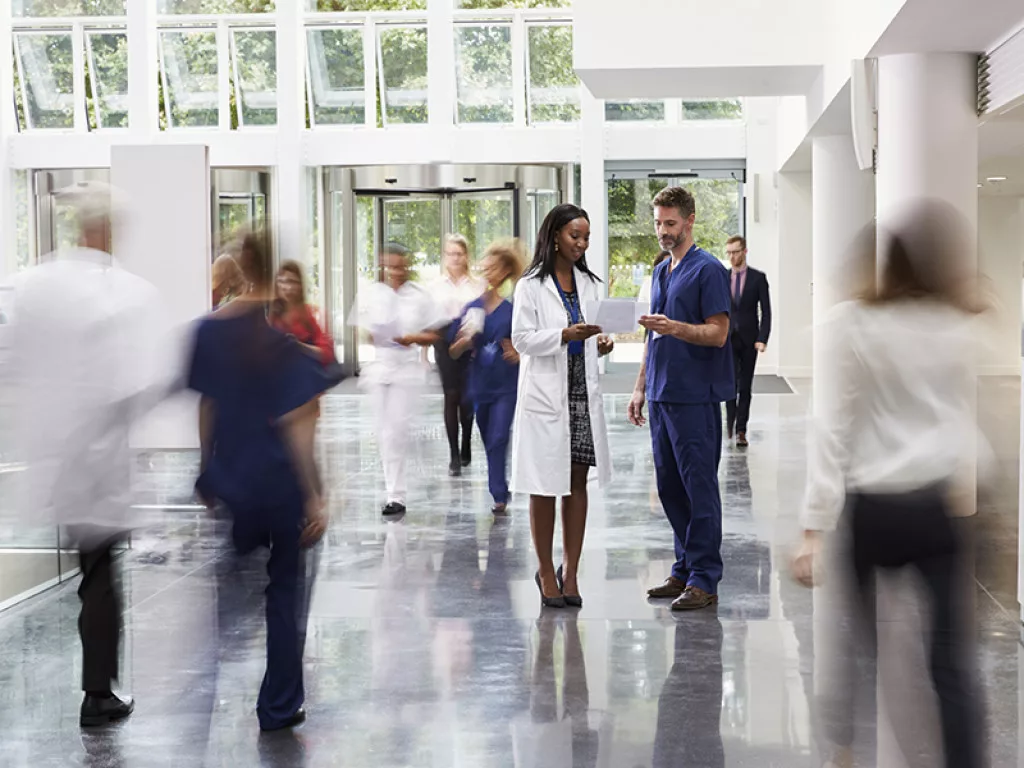 WELLNESS PROGRAMME
The AAR Healthcare wellness programme and resources are personalised to promote and support the health, safety and wellbeing of its wellness partners as well as help meet the needs of each of its clients, whether they are healthy or dealing with a new or ongoing health issue.
The programme is structured to sensitise and educate clients on ways to stay healthy and prevent more serious issues, and this benefits the employer due to improved productivity and employee retention, better employee health and morale and lower health related costs.
The programme components include but are not limited to:
• Screening and Testing
• HIV/Aids and STI Programme
• Weight Management Programme
• Mental Health Programme
• Chronic Disease Management Programme
• Health Promotion Programme
Looking ahead, the future for healthcare across East Africa looks to have turned a corner in recent years. Having completed a greenfield project in Kenya last year, which is a state-of-the-art general hospital based in Muthaiga, Hospital Holding Investment and the healthcare services that sit under it, remain poised to thrive and continue serving East Africa's needs.