South Africa is a nation of abundant natural resources and a growing mining industry. We speak with Alan Wingrove, Managing Director of GIBB Mining, about the company's provision of mining consultancy services across the country and beyond.
INTRODUCTION
The South African mining industry is an exciting space. The sustained general improvement in commodity prices and continued growth in the global economy has produced a major cash flow. Shareholder returns have been exceptional, and this overall period has created opportunities to consulting companies in the industry."
These are the words of Alan Wingrove, Managing Director of GIBB Mining, and it is a very promising view on the country's mining industry. According to Wingrove, the overall substantial financial growth in the country and sector has paved the way for companies such as GIBB Mining to answer an ever-increasing number of enquiries; a sign that bodes well for the next five years in the industry.
GIBB Mining itself is a subsidiary company of GIBB Holdings; a professional multi-disciplinary engineering design and project management services company that delivers large and complex projects within the mining sector.
"To date our major client base includes Sasol Mining, De Beers, Anglo American, Lundin Mining and Palabora Mining Company," Wingrove tells us proudly. "This growth accomplishment within our short three and a half-year journey has been possible by drawing on the capacity of the GIBB group of companies to support and complement our service offering."
GIBB Holdings has over 400 staff and operates across a range of markets including water, energy, transportation, oil and gas, industrial and property with offices throughout South Africa as well in Nigeria, Mauritius, Botswana, Lesotho and Eswatini (Swaziland). And GIBB Mining is spearheading the organisation's position in the mining industry.
For Wingrove, this kind of excitement and potential, coupled with family roots, is exactly why he was drawn to the sector.
MINING FROM THE GROUND UP
"I come from a mining family, dating back to my grandfather who worked on various Witwatersrand gold mines, as did my father, but on one mine with a career spanning some 40 years," he recounts.
"In 1975, I joined the then General Mining company learner official training scheme and worked on the Stilfontein Gold Mine for four years while attending the Technikon Witwatersrand and obtained my National Diploma in Electrical Engineering in 1979."
Wingrove then joined Johannesburg Consolidated Investment Company (JCI) in 1980 and obtained his Electrical Engineer's Certificate of Competency in 1981. He continued to work for JCI on the company's Randfontein Estates Gold Mine as a Section Engineer and obtained his Mechanical Engineers Certificate of Competency five years later, remaining with JCI until 2000.
"I have spent the following 20 years to date within the Consulting Engineering sector delivering major mining projects for various clients," Wingrove tells us. "I joined the GIBB group in 2017 to start GIBB Mining as a new consulting engineering subsidiary company of GIBB Holdings."
Today, Wingrove sits as Managing Director of GIBB Mining and has the honour of watching the company grow into the new decade.
THE CORE OF GIBB MINING
GIBB Mining prides itself on operating in a collaborative leadership manner with the support of its clients at the heart of all that it does.
The company not only provides technical solutions but also ensures the development of key lasting relationships that are born of demonstrable trustworthiness, professionalism and encouragement. These elements of business align with GIBB Mining's core values; aspects of operation the company makes sure to include in all client projects.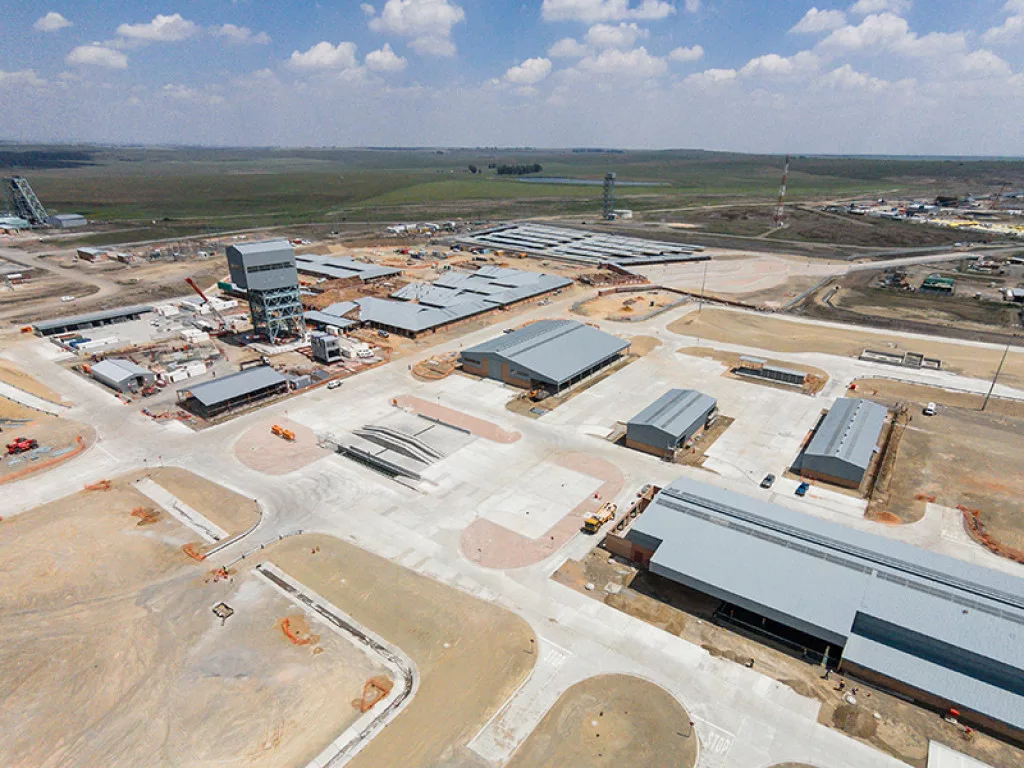 PROJECTS AND COLLABORATION
"In October 2019, GIBB Mining secured the Sasol Mining greenfield Alexander Mine project feasibility study," Wingrove explains further.
"The five million tonnes per annum (Mtpa) mine scope of work included mine design and scheduling (opencast and underground), bulk material handling system design and brownfield tie-in complete with all supporting infrastructure for the mine to operate. The project is particularly complex due to the environmental constraints that required innovative solutions to effectively deal with these risks. The feasibility study, completed on time and within budget in January 2021, means the project is poised to enter the next EPCM implementation phase of this mega project that GIBB Mining hopes to secure."
On top of this, in February of this year, GIBB Mining secured a fire detection and protection design assignment via Paterson & Cooke Canada on a backfill plant for the Capstone Gold Cozamin located in Mexico.
"Beyond external client projects, GIBB Mining provides services internally to entities within the GIBB group of companies, for example the Lubhuku Power Station and Biomass Power Plant projects located in Swaziland, the port of Durban new Dry Dock project and various municipal wastewater treatment plant projects," Wingrove informs us.
ADAPTING AND EVOLVING
In this increasingly digital world, GIBB Mining has a keen interest in promoting the application of digital platforms to improve management efficacy through enhanced decision-making and time to respond.
"The operational performance benefits that materialise include improved safety performance and increased productivity," Wingrove explains. "This is because of real-time monitoring of operations that interface with finance, safety, human resources, planned maintenance and production platforms to equip managers with information relevant to a specific change event, which facilitates better decisions."
PEOPLE AND COMMUNITY
The GIBB group's 'beyond engineering' ethos makes its employees think deeply about the purpose of what they do on a day-to-day basis, and to understand that the company exists to provide solutions that make a difference to the lives of others.
"The principal freedom to create and insightfulness, and seeing beyond simply the clients' technical problems, is encouraged at all levels in the organisation," Wingrove says. "The promise to our staff and society is driven by the African philosophy of "Ubuntu"; a sense of humanity and interconnectivity that means 'I am, because you are.'"
This core company focus becomes an intrinsic part of business, as for GIBB Mining, all people from each level of the company and external partners are what ensures the successful continuation of company operations, and the positive representation of the GIBB organisation's values.
"GIBB Mining has built-up good working relationships with specialist consulting companies whose support and input are critical to the successful outcome on projects undertaken," Wingrove elaborates.
"Specialist areas of input include the geosciences, such as geology, geotechnical and geohydrological studies as well as system dynamic simulation modelling and qualitative risk analysis to name but a few. These relationships are mutually beneficial in that the identification of business opportunities is reciprocal. A key element in these relationships is trust based on certainty of delivery to accepted standards."
And externally from the company, GIBB Mining participates in community centred GIBB group CSI initiatives and where appropriate, project specific initiatives are motivated and undertaken at a Group level.
"An example of this is the Techno Girl programme that was launched in partnership with UNICEF and the Department of Education," Wingrove informs us. "GIBB actively promotes sustainable transformation and the development of SMME's. The GIBB Enterprise Development framework is a structured process to assist and develop SMME's to ultimately achieve financial independence."
2021 AND BEYOND
Within the current and exciting industry period, GIBB Mining's immediate priority is to expand its order book to secure a level of sustainable cash flow that supports the business growth strategy.
"Organic growth on the back of secured projects is fundamental in managing our business financial risk and delivering on our strategy of diversifying our service offering across a broader range of commodities," Wingrove finishes.
"The immediate goal is to sustain the revenue growth rate trajectory achieved over the past three-year history thereby creating visibility an awareness in the market making GIBB Mining a partner of choice in delivering large and complex mining projects."