BAJ Freight and Logistics represents the enduring spirit of the supply chain industry across Ghana in the face of a past challenging year.
INTRODUCTION
"Fast, safe, simple."
This sums up the professional and quality service of BAJ Freight and Logistics.
A fully Ghanaian owned company, BAJ Freight and Logistics Limited (BAJ) is one of the key companies in the freight forwarding industry. BAJ is a leader in providing customs brokerage, freight forwarding and logistics support in various sectors including the oil and gas sector.
The company has two branches at Takoradi and the Kotoka International Airport, Accra, in addition to the Head Office at Tema. However, it also operates in all entry points across the length and breadth of the country with over 200 current employees.
BAJ is licenced to transport dangerous goods and was the first logistics company in Ghana to obtain a permit from the Ghana Atomic Energy Commission to transport radioactive material. The company has the full range of permits for customs house brokerage, ship agency and provision of logistics services.
The company was registered as a business in 2009. The three shareholders, Bart Fred Simpson, Ato Quagraine and Joe Biney, commenced the business with 15 staff members and the company has grown rapidly to become the key industry player it is today, and a member of World Freight Network and Project Cargo Network.
Since its inception, BAJ has incorporated its company vision and mission in every aspect of its operation; to be the most efficient logistical, freight forwarding, and shipping agency service provider in Ghana. On top of this, to provide its clients excellent and swift services, employing the best and safest practices, all the while utilising the most modern technology in the sector to the satisfaction of both clients and stakeholders.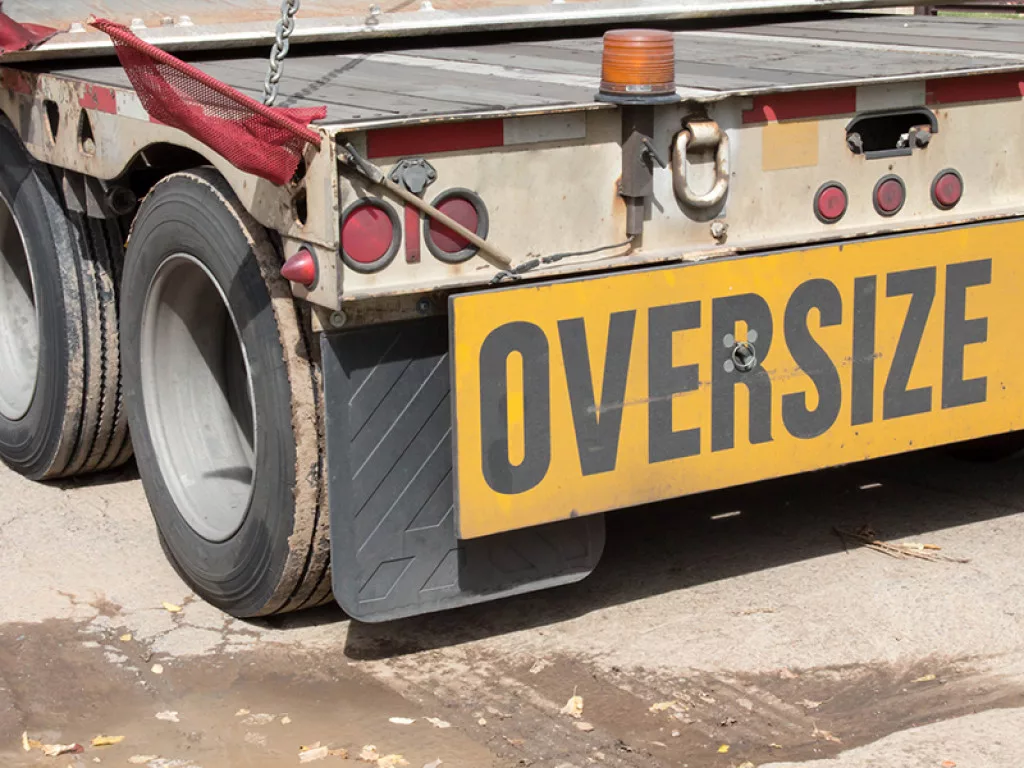 BAJ's COVID-19 APPROACH
This is a challenging period of time, not only for individuals and families, but also entire industries. The past year and the shocking impact of the COVID-19 pandemic has forced into the fore the necessity for adaptation in the face of adversity.
For the supply chain and logistics industry, this has presented challenges. The increasing and necessary requirements for improved health and safety for drivers, as well as the shift from workplace to working from home for employees, has posed difficulty for many companies.
Especially in Ghana, with approximately 43 percent of its population living rurally, facilitating digital connection is a challenge. On top of this, the reduction in global industry activity major resources has caused much of freight to be reduced in certain spheres. Crude petroleum for example, that is one of Ghana's major exports (valued at approximately $4.5 billion in 2019) had dropped in the 2020 period following an international dip in vehicle use due to the multiple pandemic lockdowns.
Despite this, BAJ has endured and continues to provide its professional freight and logistics services internationally. BAJ's services span four major divisions: customs brokerage, port and shipping agency, logistics, and international freight forwarding.
The company's customs brokerage services see less than seven and three business days service turnaround time for ocean freight clearance and delivery at Tema and Takoradi respectively, as well as a 72-hour service turnaround time for air freight clearance and delivery. BAJ provides technical advice on standard import and export documentation requirements, the effective management of exports (such as documentation and delivery to client doorsteps worldwide), and a 48-hour window to process and deliver clients' cargo for exportation. Pre-financing facility on third party payments for clients is also provided.
BAJ's port and shipping agency services, that are vital to supply chain operations, are swift and well-coordinated, with the delivery of port agency and husbandry services during port calls ensuring efficient and quick turnarounds for vessels, as well as minimising the time spent in port. BAJ's excellent relationship with suppliers, contractors, receivers, port authority, immigration, and port health as well as customs, ensures client needs are professionally met. Services include berth arrangement, arranging for pilot and tugboats if necessary, inward and outward clearance (vessels/rigs), loading and offloading of vessel, agency for offshore supply vessel, agency for liner vessel including tankers, agency for rigs, cargo bookings, arranging for stevedores, mobile cranes, and cargo brokers.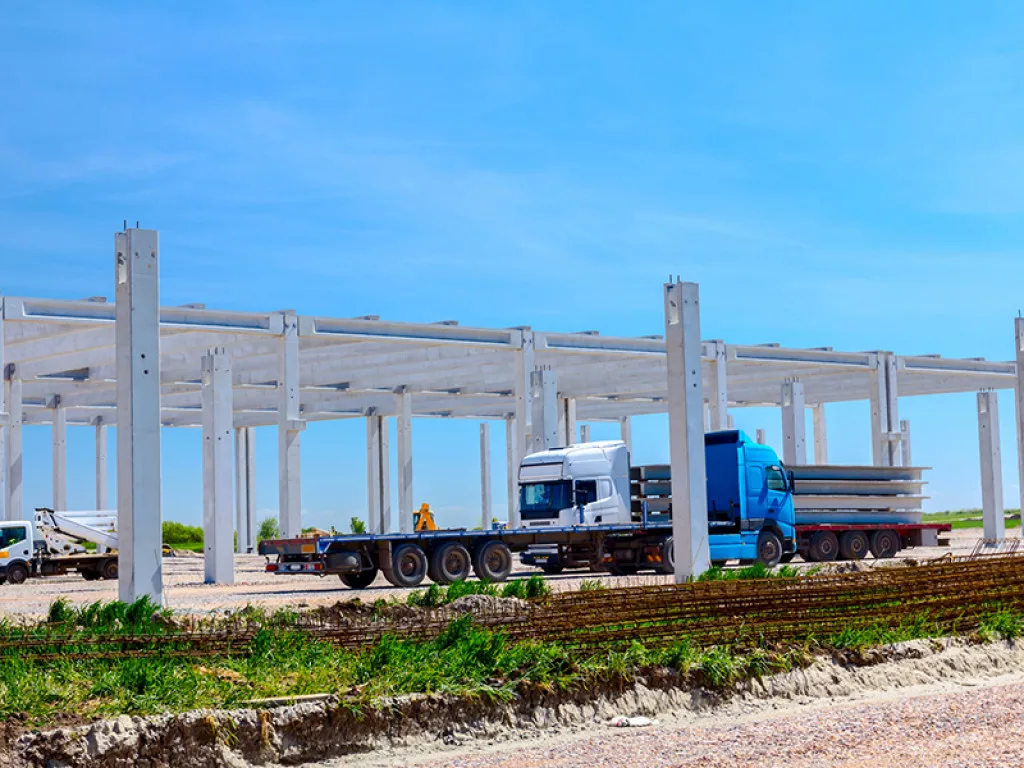 The company's logistics services offer innovative and cost-effective haulage solutions for various industries with business units equipped and trained to handle bagged goods (cocoa beans, shea nuts, cashew, rice, sugar, cotton, fertiliser, cement), bulk goods (wood, wheat, construction material, mining extracts), general cargo (cars, electronic equipment), containerised/liner cargo (a standardised 20 feet to 40 feet in length), and project cargo (out of gauge goods).
To date, BAJ own and operate 45 trucks and 60 units of trailers, ranging from container haulage, to bulk and bagged goods usage. The company also operates 11 conventional extendable trucks, multi axle low loaders, a 30 feet box trailer, and five toner HIAB trucks. To ensure cargo integrity and safety for all included, the trucks and trailers are regularly maintained at tip top condition.
BAJ's team of professionals risk assess every route before dispatching trucks on client business. The company's tracking and monitoring system is also linked to a tailor-made comprehensive information portal, providing a loop for clients to follow their business in real time.
BAJ's international freight forwarding services follow suit with the level of professionalism and quality seen in the company's other services. The freight forwarding includes full-container-loads (FCL), less-than-container-loads (LCL), dry or liquid bulk shipments, full or partial vessel charters (including refrigerated service or on-board cranes to handle heavy shipments to smaller ports), and physical cargo and paper-consolidation programmes to importers and exporters who purchase from multiple vendors.
Now, in 2021, there seems to be light on the horizon.
As multiple mass vaccine rollouts are transported and provided to people across the globe after a unique and challenging past year, it seems like international industries are going to climb back to relative operational normality.