In the face of the COVID-19 pandemic, NAS Airport Services Ltd has adapted to provide catering services to a variety of individuals and institutions that need it. We spoke to Stephane Lopez, General Manager of the company, to learn more.
INTRODUCTION
Food and drink make up the lifeblood of every culture around the world.
Despite its importance in the everyday as well as our once in a lifetime events, the traditional food and beverage industry as we know it has been turned on its head since the start of 2020.
It is well-known that the COVID-19 pandemic spelt disaster for both the transport and food and beverage industries all over the globe. For NAS Airport Services Ltd, the pandemic has, over 2020 and into the present, had a huge impact on company operations. In light of this, the company's team members, partners and shareholders have made important efforts to stand their ground and move through and out of this unique challenge – a period that pushed NAS to adapt and explore new opportunities through its in-house road map: Re-imagine, Build, Better Together (RBB). Throughout the period, and with this plan of action, NAS remains combative.
For Stephane Lopez, General Manager of the company, the food and beverage industry is both dynamic, and a point of personal pride.
"After 12 months of the COVID-19 pandemic, we are proud to continue saying that NAS is a resilient and safe one-stop shop for any of our customers," Lopez begins.
"The industry right now is very vibrant as you work alongside very talented people who think outside the box. I feel privileged to be working in the industry for NAS Airport Services Ltd in Kenya. It is an exciting sphere to be working in!"
NAS Airport Services Ltd is the main catering unit in Jomo Kenyatta International Airport (NBO) based in Nairobi, with another catering unit in Mombasa (MBA), and is part of SERVAIR Group who is a GateGroup Member. NAS Airport Services' operations cover in-flight catering, corporate catering (including retail services), airport bars and restaurants operations, lounges, train services, laundry services, Quality Assurance services, and laboratories services.
And with 25 years of experience within in-flight catering, cabin cleaning, and MRO (Maintenance, Repairs and Operation), Lopez now sits in a position of management for the company that he knows and loves.
It is the hard-working employees of NAS Airport Services Ltd that make the company stand out in the industry.
"Our team members are, and remain, the greatest asset we have," Lopez states.
"The depth of their collective knowledge, broad experience, work-hardy mindset, enduring spirit, dedication and the true culinary passion to deliver the unforgettable experiences to all our customers, is what drives the company's operation. I thank each member of the NAS family for their incredible efforts.
"Our current path is still full of hurdles, but I am truly convinced that we will get through it as one!"
This has truly been demonstrated during this current trying period. Following its passion for culinary excellence and customer-centric expert service, NAS launched and expanded three separate divisions: a retail-related division, home deliveries and laboratory services.
"NAS made the decision to partner with retailers in order to provide great recipes for their hot deli venues," Lopez tells us.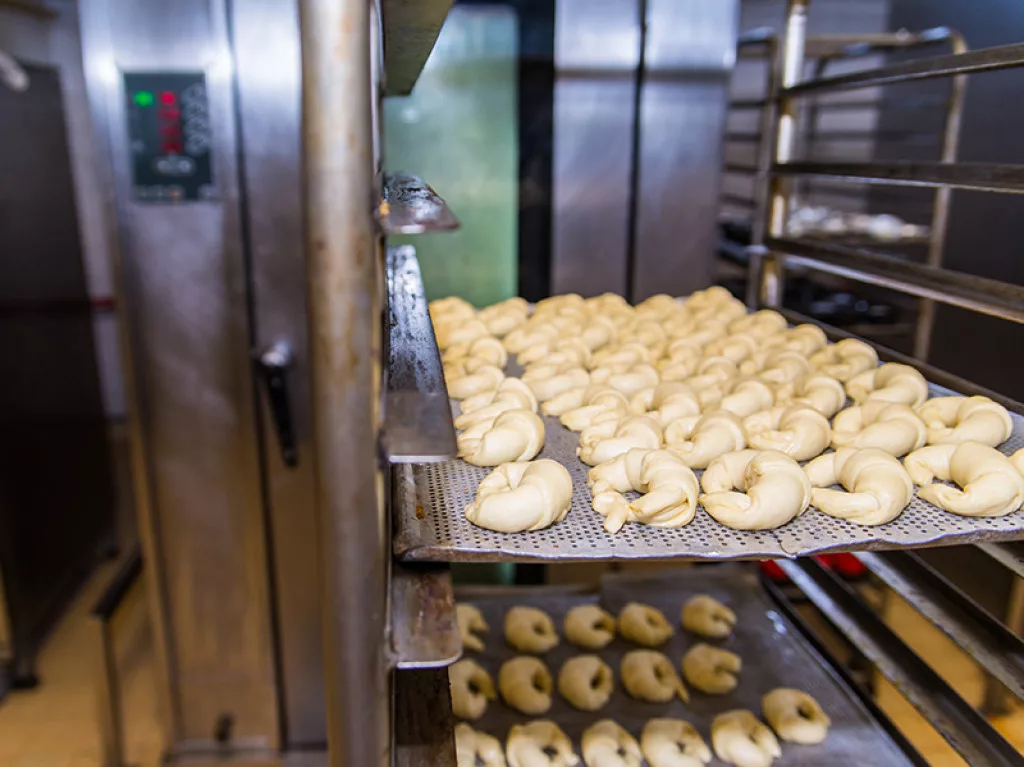 "On top of this, we introduced home deliveries as a key part of our service, to provide affordable Kenyan meals and experiences to our Nairobian market. The same out-reach partnership approach has been made with our laboratory team to extend our scope of proposals though approaching retailers and offering them a flexible service in terms of finished product analysis."
Another aspect regarding the company's activity in line with the healthcare sector is the outsourcing of catering services to hospitals in company operational areas.
"This was a collective team effort that became a company project through implementing it across each of our business divisions," Lopez elaborates.
"For example, implementing the catering services across each of our 20 onsite canteens into NBO. We receive the approval of each of our valuable customers as well as being endorsed by local port health authorities, and our single goal remains being that of serving our customers quality and safe catering.
"This is a real company project success, and kudos must go to all our team members involved, and to our Quality Assurance, HSE and technical teams who are playing a vital role!"
NAS hosts external and internal training sessions aimed for the personal growth of its team members. This is exemplified by the company's internal ramp safety training sessions continuing with safety prioritised despite the training occurring during the pandemic. The safety of the work environment is another of the company's key and core values. The same has been applied to all its recurrent food safety internal training sessions.
"I am a strong defender and believer of the "get together" spirit – that all together we can achieve more. This also means that we must continue to grow our team members' talents," Lopez states.
Supply chain partners continue to play a major role in the facilitation and smooth operation of NAS Airport Services Ltd across its many divisions. With almost 72 years of strong and mutually beneficial relationships with these suppliers, NAS continues to maintain these critical links and further its provision of food and beverage operations in the present and into the future.
"Our partners and suppliers continue to play a pivotal role for NAS," Lopez states.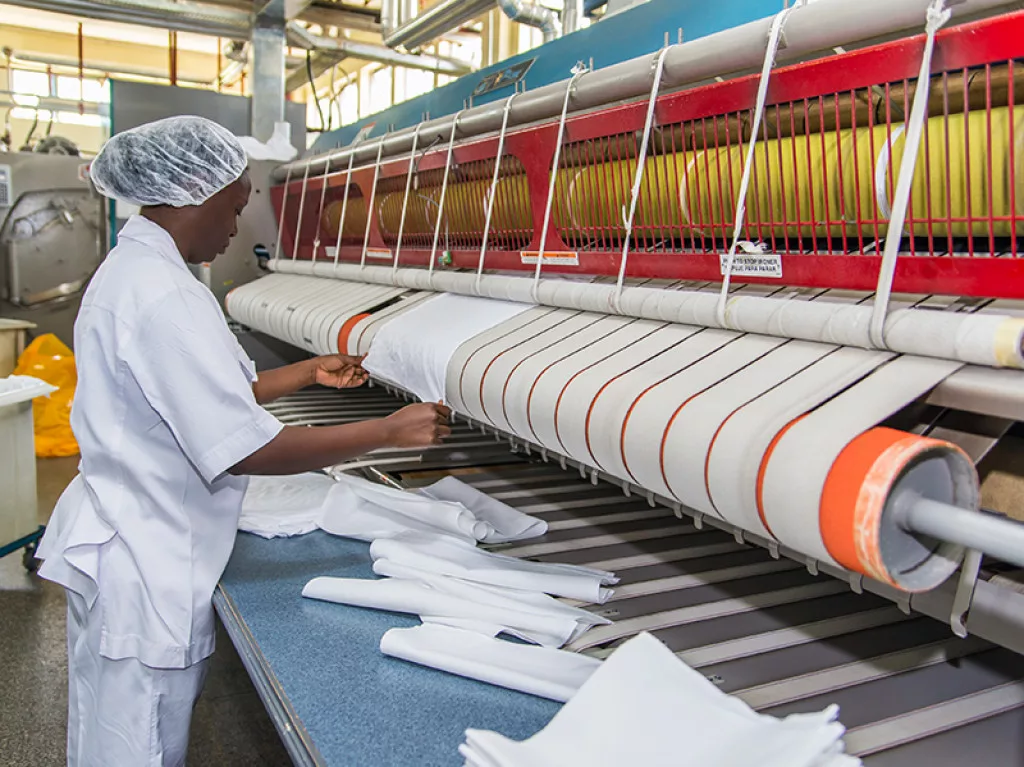 "I am proud to say that NAS remains a quality catering business where all our meals served on board or into any canteen in NBO and MBA are fully received, prepared, cooked and delivered from fresh products."
As a local operator in the region, NAS has a mission to work with local suppliers and partners – 95 percent of all the company's products are freshly produced in Kenya.
"I would like to take this opportunity for thanking all our suppliers who did and continue to support us for the last 12 months despite the current COVID-19 pandemic. Their support has been tremendous and truly reflects our above statement of strong and mutually beneficial relationships," Lopez assures us.
With the mass rollout of vaccines occurring globally, the prospect of a return to somewhat normalisation is increasingly more viable. Like many within the transport and food and beverage industries NAS Airport Services Ltd is currently focused on present challenges, but Lopez assures us of the company's collective support.
"Considering current situation and looking ahead, we are still extremely keen and eager to protect our company, our customers, our team members, our partners and shareholders," he says.
"We want to stay agile, responsive, innovative, thinking outside of the box and safe for all our customers. We want to continue growing our team members, investing into new technology, embracing any changes and challenges ourselves!
"We draw inspiration from Kobe Bryant and his quote: "We don't quit, we don't cower, we don't run. We endure and conquer!"