We speak to the founders of Ubuntu Towers Uganda Limited about the telecoms space in Uganda, the company's central mission and the future of the industry.
FOUNDED ON EXPERTISE
The African telecoms space is one full of challenge and potential. A geographically diverse and vast continent, Africa is home to myriad environments, including a multitude of regional rough terrains, and ever-growing urban centres.
A booming population coupled with the increasing necessity of digital services makes telecom companies, and their industry partners, incredibly important to the continent's future development on an individual, business and government level.
Uganda is a country consisting of plateaus, mountains, forests and waterways, each with its own specific challenges to overcome regarding the facilitation of telecommunications.
Ubuntu Towers Uganda Limited (Ubuntu Towers) is a private limited company licensed by the Uganda Communications Commission (UCC) to provide passive telecommunications infrastructure for various licensed operators in the country.
The company is also part of TowerCo of Africa (TOA), and a subsidiary of AXIAN Telecom (AXIAN), which operates in Madagascar, Tanzania and the Democratic Republic of Congo (DRC). TOA aims to power Africa's digital and green energy transition. Ubuntu Towers brings together industry expertise through diverse and established partnerships founded on ease of doing business with next-generation innovation to drive a transition towards a carbon-neutral tower infrastructure across Africa.
Ubuntu Towers was formed following the acquisition of the Eaton Towers Uganda Limited (Eaton Towers) group by American Towers Corporation (ATC). The founders were former executive committee (EXCO) employees of Eaton Towers. They felt the need to join hands and form a company that would address mainly the infrastructure and pricing gaps in the tower space in Uganda following the sale of Eaton Towers. The founders – Geoffrey Oketayot, co-Founder and CEO; George Ssamula, co-Founder and CLO; Ronald Onzia, co-Founder and COO – are professionals with over 25 combined years of experience in different fields, including engineering, business, operations management, and law.
We speak to the three founders of Ubuntu Towers and gain perspective about the industry in Uganda, the company's mission, and priorities for the future of the telecoms space.
Q&A WITH UBUNTU TOWERS
What is your take on the industry in Uganda at the moment? Is it an exciting space to be working in?
Mr Geoffrey Oketayot, co-Founder and CEO (GO): Certainly! It is an exciting space to engage in because the telecom industry is now the official carrier of not only just communication but financial services, education, e-health solutions, e-farming solution, logistics, transportation, and many others.
This is coupled with the fact that 78 percent of Uganda's population is under 30 years of age; such a young population creates an ever-growing market for communication services especially, with the introduction of 5G in the near future. Ubuntu Towers is therefore well placed as the second tower company in Uganda to support the roll out of infrastructure for the mobile network operators (MNOs) to feed this market need.
The national regulator, the UCC, issued a directive to have national telecom operators operate 90 percent of land mass coverage across the country by 2025 as part of their license obligation. Together with the NTOs, Ubuntu Towers is once again faced with a challenge and an opportunity to meet this obligation, which makes the rollouts more aggressive and competitive.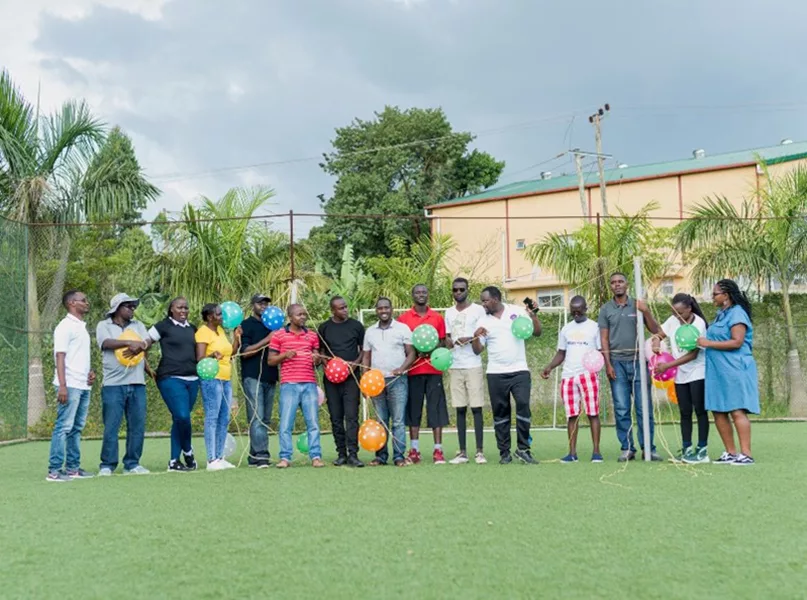 Can you tell us about Ubuntu Towers and its mission in the telecoms market?
Mr George Ssamula, co-Founder and CLO (GS): Our mission is to become the best green passive infrastructure solution provider as we bridge the communication divide in Uganda. We operate on a Greenfield tower model which is different from the traditional sale and leaseback which many of the tower companies across Africa were set up on.
Ubuntu Towers offers tailored solutions to meet the changing market demands and these include smart pole solutions, duct fibre to the home (FTTH-overhead and underground), camouflage towers, in-building solutions (IBS), and mobile base transceiver stations (MBTS). We have seen an increase in our customer base from inception to date and these include the main mobile operators in Uganda, MTN and Airtel among other internet service providers across the country.
We currently have 30 direct employees and over 300 staff indirectly through our sub-contractors. The past year and a half has seen the business raise over USD$40 million from a combination of debt and equity. To date, we have completed orders to approximately 400 sites which we are currently rolling out across the whole country, and we have received tremendous support from AXIAN.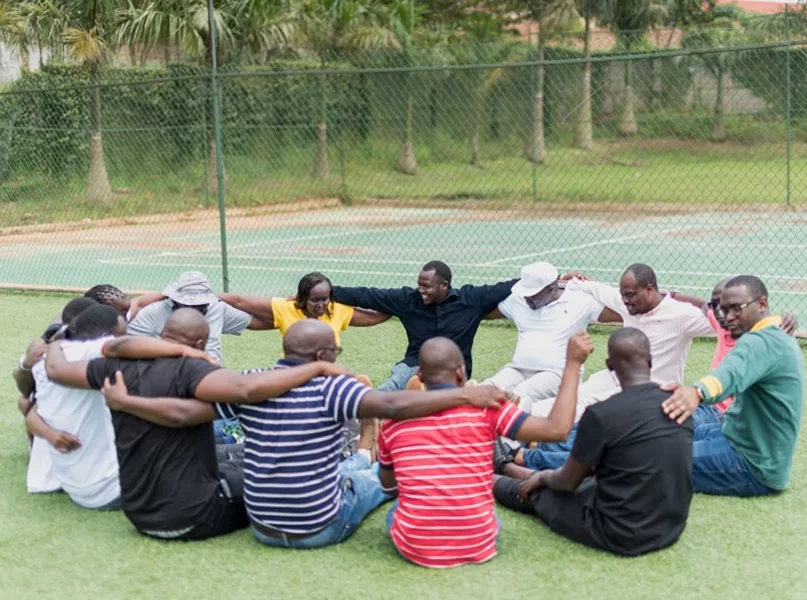 Could you elaborate on your major 10+ year contracts and Ubuntu Tower's plans for the future?
Mr Ronald Onzia, co-Founder and COO (RO): As a standard in the industry, the National Public Infrastructure License issued by the regulator has tenure for 15 years. Considering the amount of investment needed to take on the infrastructure business, in order to ensure a return on investment – the regulator set a minimum of 15 years for license tenure. This enables players in this space to access cheaper long-term financing that is needed for this industry.
The 15-year contracts with the MNOs (usually 10-year and five-year renewal) are a mirror of the NPIP license tenure above. This provides comfort and security to the industry as all players have long-term commitments and partially address counter-party risk for both the MNOs and Ubuntu Towers.
Innovation is our cornerstone and will continue to be moving ahead. We are proposing the roll out of smart poles and in-building solutions (IBS) to improve coverage in urban areas, a solution to meet MNO plan points. On top of this, we are focusing a large part of our operations on delivering greener, more environmentally friendly sites that not only improve our efficiency, as we depend less on diesel and more on renewable energy sources like solar and lithium-ion batteries, but also help us meet our customer carbon emission requirements. We are also prioritising the connection of our sites to the grid and further reducing our numbers on diesel consumption.