In the post-COVID-19 aviation space, TAAG Angola Airlines is taking the opportunity to spread its wings and soar. We speak to CEO Eduardo Fairen Soria about the company's latest digital developments and fleet expansion.
FLYING HIGH IN ANGOLA AND ABROAD
Though the global aviation industry was hit hard by the impact of the COVID-19 pandemic, it is now on the rise once more, presenting a breadth of opportunities and challenges for airlines.
Standing as a key player in the African aviation space, TAAG Angola Airlines (TAAG) has experienced exactly that within the post-pandemic period. TAAG is a flagship airline and a leading company in Angola, promoting the country's image all around the world.
Founded in 1938 and based in Luanda, the capital of Angola, TAAG has connected Angolans with its key domestic and international markets for more than 80 years. TAAG is the leading airline in the country, recognised worldwide for its strong high-yield market, having grown its current network to 14 domestic and 13 international destinations. In addition to passenger transport, TAAG's cargo services play a major role connecting import/export hubs.
"TAAG is a company that prides itself on a strong track record of service and performance excellence," begins Eduardo Fairen Soria, CEO of TAAG.
"We were built on the foundations of operational safety, quality, national and international collaboration, commitment, reliability, and a passion for professional service excellence, values that we still hold today."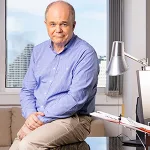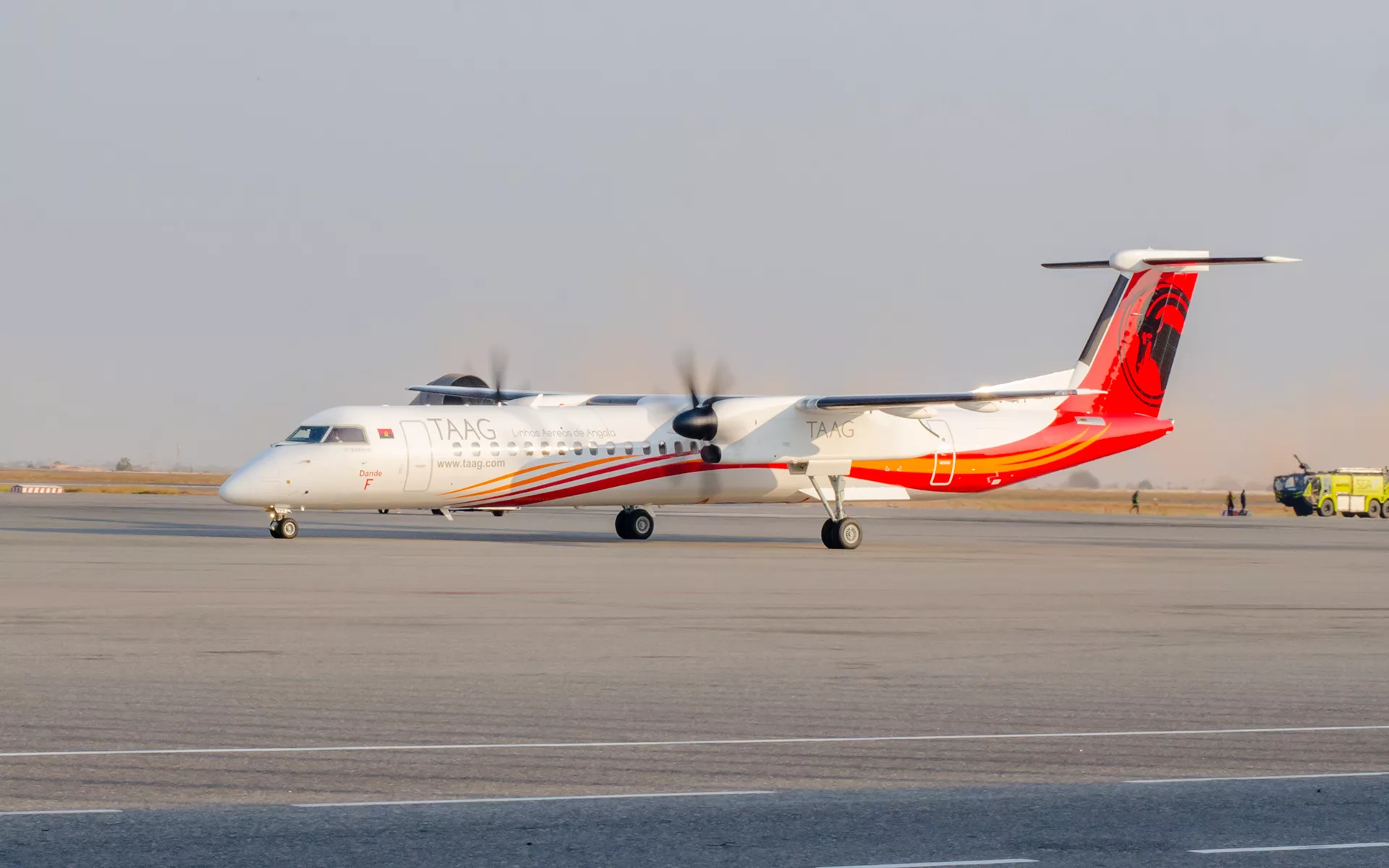 POST-COVID-19 PREPARATION
Following the COVID-19 pandemic period, airlines have faced the double-edged sword that is the "return to normality". As such, opportunity and challenge are rife within the sector, and for TAAG, there is more to come in the years ahead.
In 2024, Angola is set to join the Open Sky Agreement in Africa which will bring fierce competition from abroad. The agreement commits to the deregulation of air services across the countries involved and promotes regional air markets to transnational competition.
"In light of this, TAAG will have to prepare itself for such a challenge, which includes not only expansion but also the adaptation of the entire mindset of the company within the Angolan aviation ecosystem," Soria explains. "We are working with stakeholders to adapt the features of our services to suit the needs of our passengers, staff and partners."
Part of this adaptation is the company's attention to its cargo division. TAAG currently transports cargo to in-country destinations as well as internationally across South America, Europe, Asia and Africa, and is well known in the industry for its swift and safe transportation.
"We have very strong traffic in the cargo space, and we had a window of opportunity during the pandemic to show what we can do in this area," Soria elaborates. "We are still seeing the need for regular cargo operations when it comes to China, South America, and Africa, and we are one operator that facilitates cargo transport between these regions.
"We want to develop this service with larger aircraft, and on top of this, we are looking to source some freighters that can operate for us until we have our own fleet of such aircraft."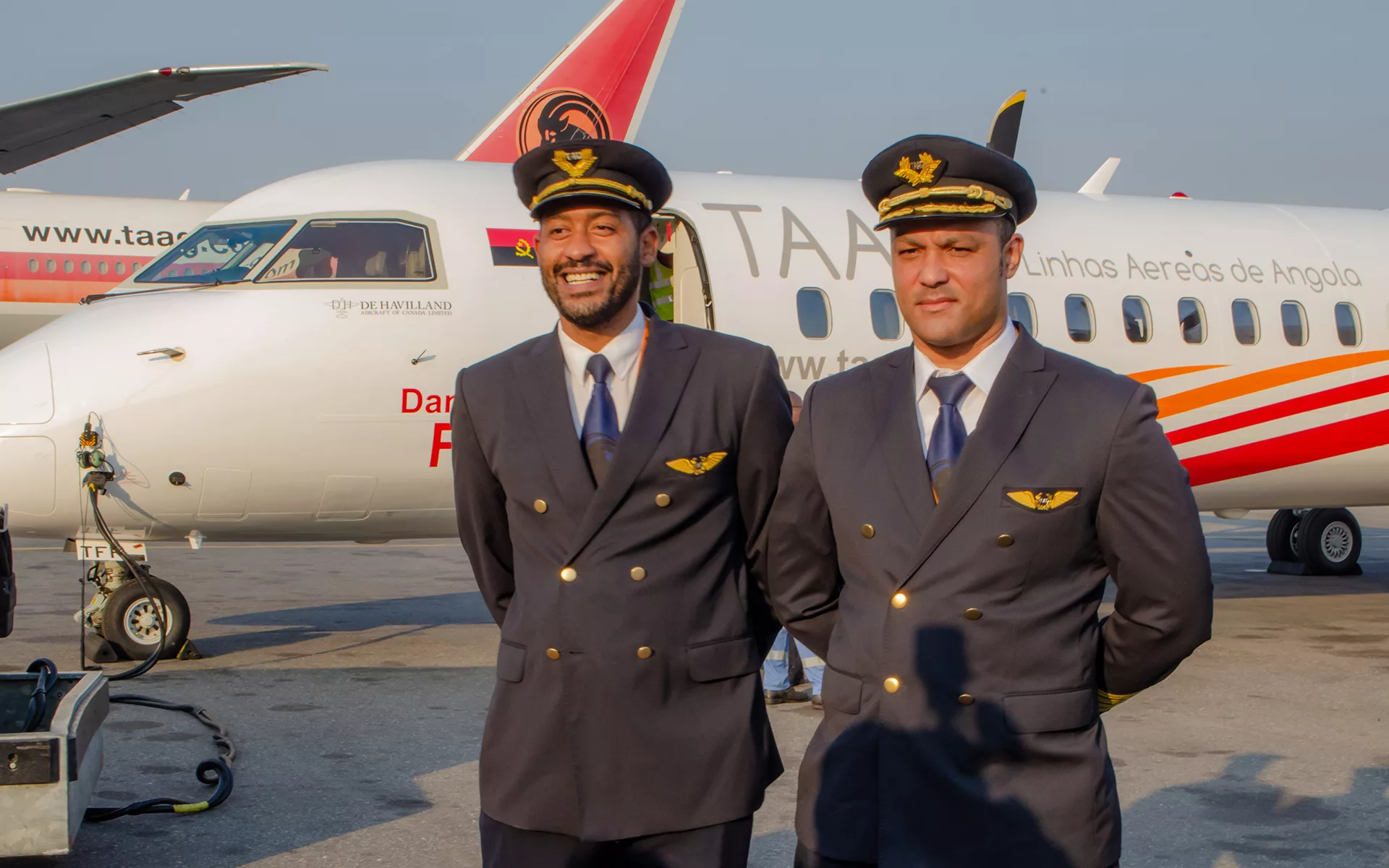 SERVING INTERCONTINENTAL CUSTOMERS
Outside of its many African destinations, which include Cape Town and Johannesburg in South Africa, TAAG offers transatlantic flights to Cuba and Brazil, as well as Portugal and Spain, and a rich variety of locations in Europe via the codeshare/interline agreement with Iberia. Since the international airline industry was pushed back into gear after the COVID-19 pandemic, TAAG has set its eyes on strengthening its existing network.
"2022 was the year that we tried to record our operations and restate the routes that, historically, had been the most profitable and held a greater market demand pre-COVID-19," Soria tells us. "Among these, routes to Portugal, Johannesburg and Brazil stood out."
TAAG used this post-pandemic opportunity to tactically reopen and sell services to new destinations, increasing the airline's route connectivity and industry partnerships that it was previously unable to. TAAG is not only connecting Angola to Portugal and Spain, but also key cities in Europe operating through the Madrid hub – with connection flights powered by Iberia to London, Milan, Rome, Geneva, Zurich, or Brussels.
"We want to expand this so that we can connect more people, not only from Angola but also the different destinations that we operate on the southern side of Africa, as part of our plan for the intercontinental market," Soria adds.
As for the regional and domestic markets, TAAG has been met by challenges. According to Soria, regionally speaking, some of the markets have recently taken a downturn that has impacted TAAG's regional services. Domestically, TAAG introduced two Dash-8 aircraft last year – growing from four to six – and increased the frequencies of such flights to domestic destinations by approximately 40 percent, making use of its new fleet to help grow in the market.
"This year, our initial strategy is to strengthen our intercontinental destinations rather than open up many new destinations in the segment," Soria states. "In the regional and domestic markets, our intention is to grow by around 10 percent with regard to new destinations, which will consist of probably two or three new locations, but we will also be consolidating and strengthening the regional and domestic networks – the latter is the main goal for this year."
CONNECTING THE GLOBE
In January, TAAG exhibited its services at the international tourism trade fair, FITUR, a global meeting point for tourism professionals that took place in Madrid. FITUR allowed TAAG to raise awareness about the strategic Luanda-Madrid-Luanda route operated by TAAG since July 2022, and highlighted Angola and TAAG destinations to a global audience.
TAAG offers customers three weekly flights, departing from Luanda on Tuesdays, Thursdays, and Sundays. Typically, the route is operated by Boeing 777-300 aircraft with a total capacity of 289 passengers, eight in first class, 53 in business class, and 228 in economy class. Overall, the company has registered more than 19,500 passengers since the beginning of the Luanda-Madrid operation. The perspectives for 2023 are quite optimistic as a result of fewer restrictions related to the pandemic and the pace of travel recovery, not to mention the strong diplomatic and business relationship between Angola and Spain.
According to the Embassy of Spain in Angola, there are more than 60 companies operating in-country from multiple business segments, such as energy, banking, construction, industry, health, education, agriculture, and geology. It's fair to conclude that Angola has become a key country for Spain's growth strategy in Africa. The codeshare and interline partnership signed between TAAG and the Spanish airline Iberia in May 2022 is benefiting passengers, who can acquire a single ticket in local currency suitable for both airlines' itineraries, accessing TAAG/Iberia destinations combined. Iberia passengers in transit or departing from Madrid have Luanda as a key gateway to the African continent, meaning entrepreneurs, tourists, and traffic overall are redirected to Angola and TAAG destinations in Africa and South America.
TAAG passengers in transit or departing from Luanda may have Madrid as a destination or connection to other European cities such as London (United Kingdom), Amsterdam (Netherlands), Rome and Milan (Italy), Geneva and Zurich, (Switzerland), Brussels (Belgium) and Porto (Portugal) as well as domestic destinations in Spain. Developing the Luanda-Madrid route is part of TAAG's vision which aims to transform Luanda into a strategic hub in Africa, considering the country's geographic competitive advantage and ability to facilitate connections between east-west (Asia-Africa-America) and north-south (Europe-Africa).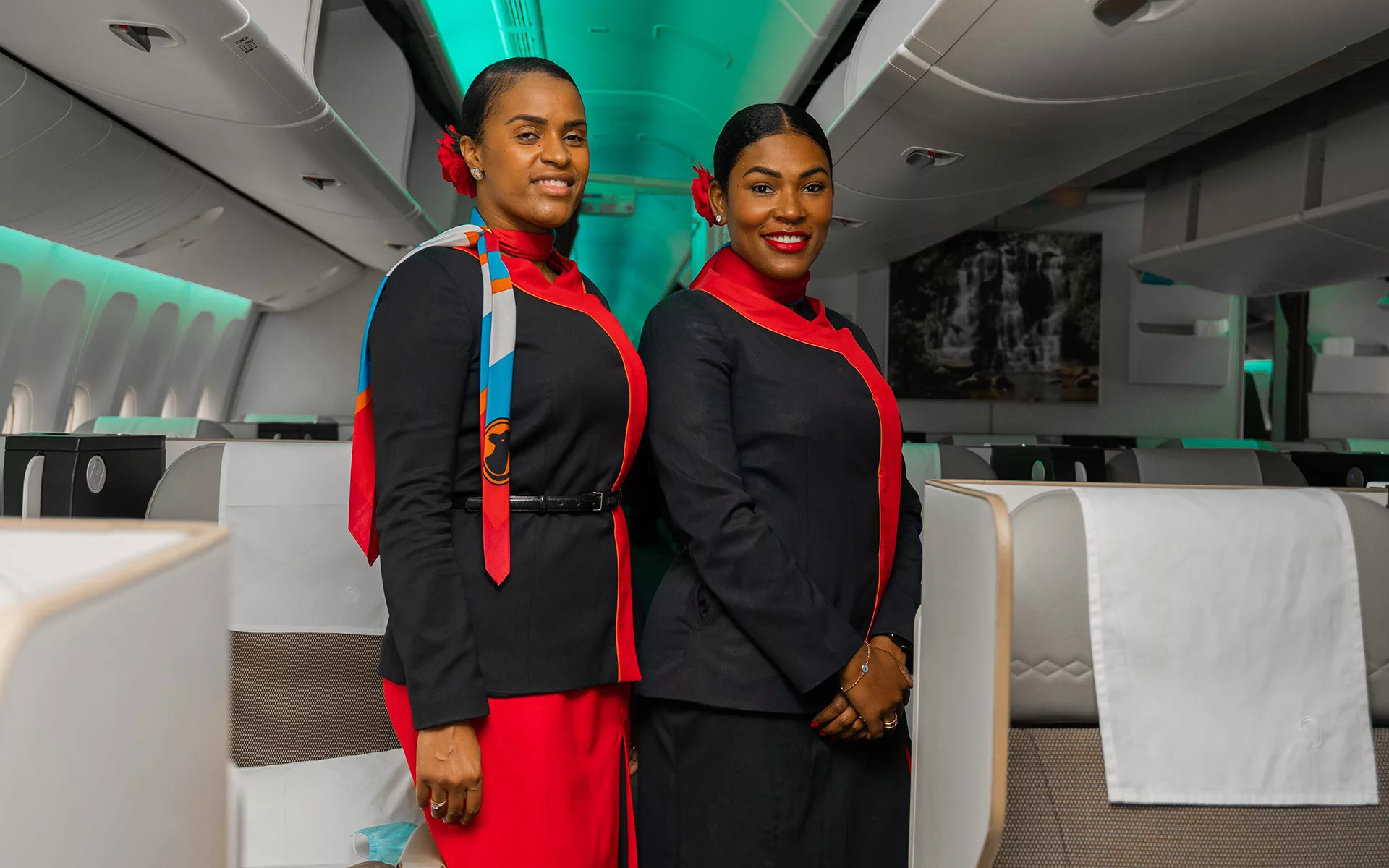 DEPLOYING DIGITAL DEVELOPMENT
Moving forward into 2023, TAAG is driving its own internal developments. On the digital side, the company is changing its IT infrastructure as well as moving its headquarters to a new building, the latter underpinning this IT development.
"This transition is not only to cover our day-to-day needs, but also to help with the incorporation of new aircraft such as the Airbus 220s, and hopefully next year, a new set of wide-body planes that we are negotiating with Airbus and Boeing," Soria explains. "If all goes well, these aircraft require a very high band of data in order to be operated and we will have to deploy and build all this IT infrastructure to be in place before any of these aircraft can join us.
"This may be very time-consuming today, but it is a necessary step on the path to securing the full digital transformation for TAAG's future."
Alongside aircraft, a more visible example of TAAG's digital transformation includes the deployment of its new website that is currently under development, which will include upgraded elements such as an easier and fluid booking process for customers.
"Our goal for 2023 is to strengthen our network, make it more efficient and introduce new services alongside our new website," Soria tells us. "We also want to open two or three new regional destinations this year while we expect to receive the Airbus 220s in 2024."
According to Soria, the Airbus 220s are known for their quality, comfort, fuel economy and sustainability, and so this is a point of excitement for the company. For TAAG, 2023 represents a stepping stone and a year of transition from which the company will soar into the future of aviation as a key player in the competitive airline space.
TAAG ANGOLA AIRLINES PARTNER