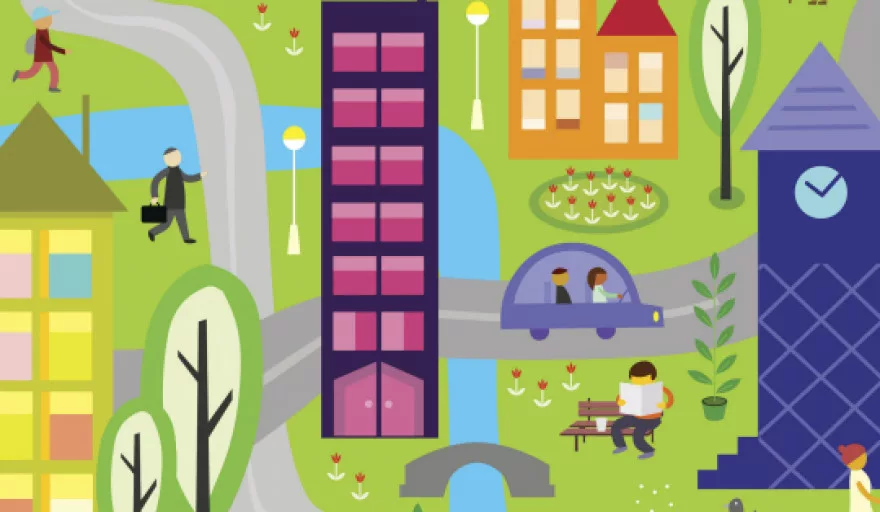 Microsoft Ghana, the Accra Metropolitan Assembly and the Global Alliance of Mayors and Leaders from Africa and African Descent signed an agreement at the end of last week to make the city of Accra in Ghana Africa's first 'Centre of Excellence', through the use of Microsoft's CityNext applications. Presided over by the Honourable Alfred Vanderpuije, Lord Mayor of Accra, the agreement comes days before the Fourth World Summit of Mayors and Leaders from Africa and African Descent and serves to motivate the 300 mayors attending to follow in Accra's footsteps. Private sector partnerships will be a significant dimension of the Summit, exemplified by the agreement with Microsoft, known as one of the world's leading technology companies.
"Our collaboration is an excellent example of how private partnerships can help shape Africa's development and we believe that Accra's example will motivate cities all over Africa and the world to emulate our example," said Hon. Alfred Vanderpuije.
Microsoft CityNext applications utilise the power of Microsoft's cloud, big data, mobile and social technologies to put the city's people first – harnessing their ideas, energy, and expertise to create a healthier, safer and more sustainable place to live. Cloud computing provides cross-departmental collaboration and resource sharing and its scalability and cost-effectiveness means that cities can reduce costs without cutting essential services. With big data and analytics, city leaders can gain real-time insights from multiple data sources – such as traffic cameras, social media and other public channels – to make more accurate decisions. Microsoft's CityNext applications streamline judicial and municipal processes, while enabling civic leaders to provide citizen-centric services that enable people to directly engage and interact with their city governments.
"Cities and their people are the hearts and souls of our nations. Ghana's urbanisation rate matches that of the world's with more than 50 percent of the population living in urban areas. This presents opportunities for modernising aging infrastructure and meeting the demands for natural resources, from leveraging massive amounts of data from devices to improving the health and safety of citizens," said Derek Appiah, Microsoft Ghana Country Manager.
Under the partnership, Microsoft will be providing an enabling cloud computing platform for the Accra Metropolitan Assembly and a number of groundbreaking applications for the city of Accra. These include a full evaluation of TeleHealth for the city of Accra to seek ways in which technology can play the most impactful role in the remote provision of clinical services. Additionally, a comprehensive e-Skills and Digital Literacy Program will be delivered to facilitate digital readiness skills. Technical guidance will also be provided to help Accra accelerate its cloud computing solutions as part of its e-citizen initiative, and in support of its e-health programme.
"The goal of the partnership is to drive both the adoption and success of this Centre of Excellence in the city of Accra, and then to use it as a case study to foster the development of other centre's in the region and across the Global Alliance of Mayors," says Djibril Diallo, Chairman and CEO, African Renaissance & Diaspora Network; and Senior Adviser to the Executive Director Joint UN Programme on HIV/AIDS representing the Global Alliance.
The Fourth World Summit of Mayors and Leaders from Africa and of African Descent is scheduled to be held on 1 – 3 June, 2015 in Accra, Ghana. The summit will be led by Hon. Mr. Alfred Vanderpuije, Lord Mayor of Accra, Ghana, and President of the Global Alliance of Mayors and Leaders from Africa and of African Descent.