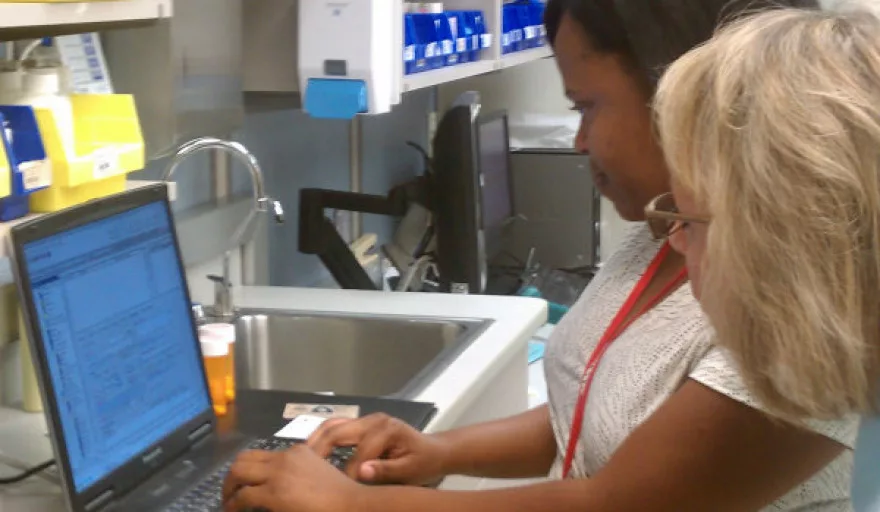 The potential of mobile technology in Tanzania has once again been emphasised, as its role in developing countries gains even more prominence in areas of health awareness and in training healthcare professionals.
The accessibility and affordability of mobile phones is now better than ever, making them a more sustainable and cost-effective option than computers, and making them an even more attractive proposition in financially constrained industries such as healthcare.
According to the International Telecommunications Union (ITU), mobile phone usage in developing countries is increasing with 64 percent of mobile phones now being used in those areas. Africa itself now comprises 260 million mobile cellular device users; 85 percent of the total 280 million total telephone subscribers.
As such, the continent can claim the highest ratio of mobile to total telephone subscribers of any region in the world.
Patricia Mechael, a researcher at the Millennium Village project at the Earth Institute in Columbia, has been looking at mHealth since 2001, as part of a research project at the London School of Hygiene.
"People are using mobile health whenever they call their mothers for advice or use Google to find health related information."
She said the biggest benefit of the mobile revolution has been that it enables emergency response teams to co-ordinate their efforts using mobile phones.
Over the past few years, mobile technology has allowed health professionals to gather large amounts of information from the public in real time, replacing paperwork that would have previously been passed up from local, district, regional up to national health organisations.
This is a growing area of research for the health sector and non-governmental organisations (NGOs) like the United Nations Foundation, which is collaborating with Vodafone Foundation and Rockefeller Foundation.
In July 2008 the UN Foundation and Vodafone technology partnership held a week-long workshop during a Rockefeller Foundation eHealth event, which brought together 25 experts in the use of mobile technology for health care.
The three organisations have now combined forces to create the mHealth for Development programme, which was unveiled at GSM Mobile World Congress.
Tigo Tanzania also has a health insurance scheme as part of its many products and just recently doubled the amount of money paid to customers making claims on its 'Pona na Tigo' mobile insurance cover.
The change means that eligible customers can now claim up to 550,000 for a 30-day hospital stay.
Tigo General Manager Diego Gutierrez, said the increased compensation, which became effective in November, last year, will enable Tigo Bima easily afford and access quality medical services whose costs continue to rise in the country.
"We recognise that the burden of paying for hospital care can be significant. Payouts on the Pona Na Tigo Bima product ease these financial pressures by helping to cover lost earnings and expenses.
"The decision to double the amount we pay out for hospital claims reflects our commitment to ensure the highest possible value for our customers," Gutierrez said. 'Pona Na Tigo' Bima is offered by Tigo in partnership with Milvik Tanzania Ltd, the global pioneer in mobile-delivered insurance.
Christian Karlander, the Country Manager of Bima Tanzania said, "Without hospitalisation insurance people are forced to cover the cost of hospital stays out of their savings or from less reliable sources such as loans from family and friends. 'Pona Na Tigo' Bima removes this uncertainty and leaves people secure in the knowledge that they will get money when they need it most.
"Our partnership with Tigo has enabled us to widen access to insurance across the country; together we now protect the livelihoods of over 565,000 Tanzanians families. We believe that insurance is a vital financial service that will help our customers to prosper."