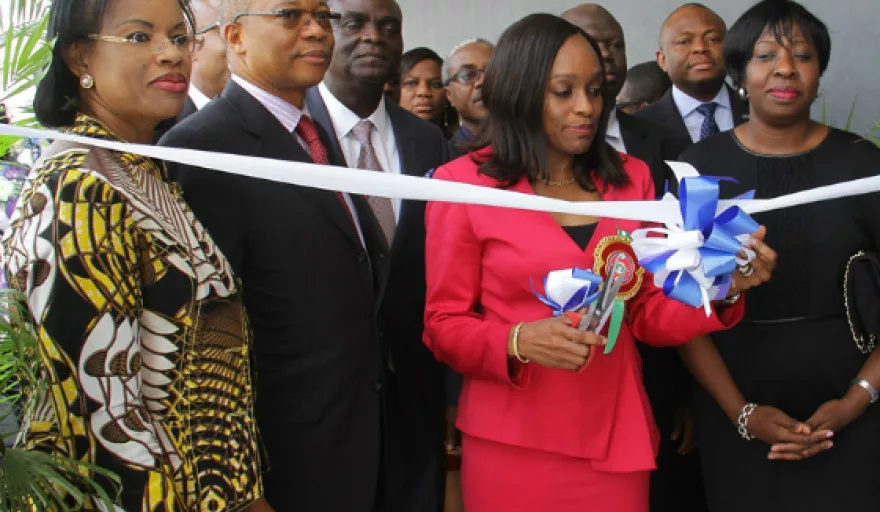 In mid-January, MainOne, Nigeria's leading provider of innovative telecom services and network solutions for businesses in West Africa, opened its premier Tier III Lekki Data Centre. Designed to address the growing demand for Colocation, Cloud and Disaster Recovery Services in West Africa, the purpose built facility has been created to fit international TIA 942 standards and will be managed under MainOne's new subsidiary branded as MDX-i.
Speaking at the launch, the Chairman of MainOne, Fola Adeola reiterated the company's commitment to nurture the growth and impact of the Internet ecosystem through the provision of high-quality infrastructure to power businesses and governments across West Africa.
The Chief Executive Officer of MainOne, Funke Opeke said: "We are delighted to launch West Africa's largest and best-connected data centre. This reaffirms our capabilities in meeting the needs of business for reliable connectivity and data centre services in a dynamic and fast paced global economy."
During a ribbon cutting ceremony featuring the Nigeria's Minister of Communications Technology, Dr. Omobola Johnson – along with other notable industry leaders – the facility was declared open and ready for service for enterprises and government in West Africa.
In her comments, the Minister of Communications Technology, Dr. (Mrs.) Omobola Johnson, said that the launch of MDX-I data centre facility is a notable accomplishment that complements initiatives required to further drive the realisation of the National broadband plan Nigeria. "The availability of world class data centres in Nigeria is a critical part of the infrastructure required for implementation of our broadband initiatives. The accomplishment by MainOne is indeed significant as it provides an outsourcing and cost effective model to further drive ICT adoption."
MDX-i's Tier III Lekki Data Centre is just the first of many planned data centres by the company in Nigeria. The N7 Billion investment and has the capacity for 600 racks and provides corporate customers with world class Colocation, Cloud and Managed Services and the first set of customers will enjoy services starting from next week.
The development of the MainOne Data Centre was turned into a documentary which can be viewed via the following link: http://youtu.be/a2XaEITtpFU
For more information, visit: www.mdx-i.com