We speak to Sandile Mbele, Executive Director at AfroCentric Group, about how the organisation is pioneering affordable and quality healthcare throughout Africa, thanks to a diversified business model.
HEALTHIER TOGETHER
The South African healthcare industry is one of the most financially backed in the world, as the country dedicates a vast proportion of GDP to its healthcare system, totalling almost 8.5 percent. Although this is highly beneficial for the stability of the nation's health, it has led to an imbalance in recent years between the private and public sector, particularly regarding access and the quality of healthcare provided.
"Both the private and public sector have the most difficult but imperative responsibility in working together to address the issue of unequal access and closing the glaring disparities in quality of services between those who can afford voluntary private medical insurance and those who rely on the state for their healthcare," opens Sandile Mbele, Executive Director at AfroCentric Group (AfroCentric), a black-owned healthcare investment organisation.
As one of the most diversified healthcare companies in South Africa, AfroCentric is proud to be a part of the dialogue surrounding the evolving healthcare ecosystem and is excited for its contributions to the nation's healthcare going forward.
Founded in 2008 and majority-owned by financial services titan, Sanlam Group, AfroCentric encapsulates a healthcare ecosystem which supports the objective of reducing costs and making quality healthcare accessible to more South Africans.
The organisation has a vast client base, with the primary market segments being medical aid schemes, public and private sector hospitals, corporate organisations and direct paying members. Furthermore, its medical aid administration business spans restricted and unrestricted membership for medical aid schemes in the public, private and corporate sectors.
STIMULATING GROWTH AND REDUCING COST
AfroCentric has enjoyed phenomenal growth in recent years, thanks to a diversified business model. The leading strategy has enabled the organisation to be flexible and provide tailor-made solutions for businesses of all sizes. Furthermore, the company has proactive and preventative inventions that have a measurable return on investment (ROI), whilst offering fully integrated care that combines work fitness and curative health services.
Above all else, the organisation's primary focus is to reduce the cost of healthcare, making it affordable and of the upmost quality.
"Our unique and careful integration of key elements in the healthcare value chain, together with the advantage of substantial data insights, enable us to remove the duplication of costs in the delivery system, transferring the savings to our clients through beneficial pricing structures," Mbele explains.
Sanlam is traditionally known for its market leadership in the provision of financial planning, insurance, investments, wealth and credit solutions. The AfroCentric venture marks Sanlam's bold multi-billion-rand investment, creating a landscape for future innovations in medical strategy.
Thanks to Sanlam's recent acquisition of the controlling stakehold of AfroCentric, the company can continue to provide vital healthcare to millions across South Africa, as the only organisation to offer substantial value and savings to its clients, via integrated value propositions that involve managed healthcare, pharmaceuticals, health and wellness programmes, and financial solutions.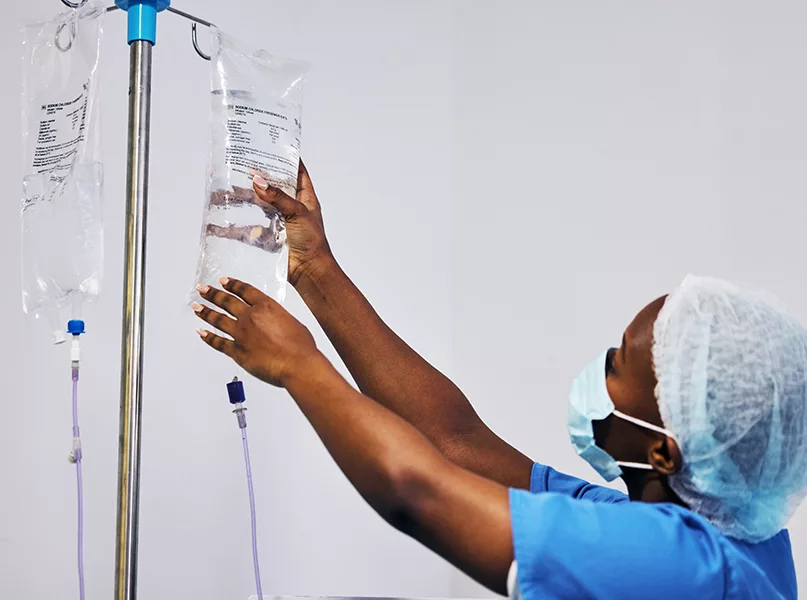 THOUGHTFUL ACQUISITION
AfroCentric operates across four sub-Saharan African countries, as its series of companies offer a range of solutions that are designed to work together, giving clients a greater choice in the solution that best works for them.
When taking a look at a sample of the multitude of companies under the umbrella of AfroCentric, Activo Health is crucial for importing and marketing pharmaceutical products, and trades across all pharmaceutical sectors.
Meanwhile, AfroCentric Wellness offers people-centric wellness solutions that identify non-communicable clinical risk whilst also supplying educational material and promoting awareness. On top of this, the initiative provides designated high-risk members with established disease management programmes and offers home-based care services to scheme members.
Allegra is an additional tech-based contributor to the medical sector that empowers healthcare communities by providing access to information that enhances total individual care. The company's main goal is to gather and share critical information seamlessly through appropriate healthcare providers, funders, and other stakeholders. As a result, Allegra consistently improves patient quality of life.
With the belief in 'Aid for AIDS', AfroCentric has been an industry leader in HIV/AIDS management since 1988. This particular sector of the business coordinates care between funders, doctors, pathology laboratories, pharmacies and patients. This includes the design, development, and delivery of unique and encompassing programmes that help businesses care for and manage medical schemes for individuals with HIV/AIDS.
"The 'Aid for AIDS' area of the organisation seeks to create programmes that understand patients' needs and equip them with the treatment and tools to lead fulfilled lives," Mbele informs us.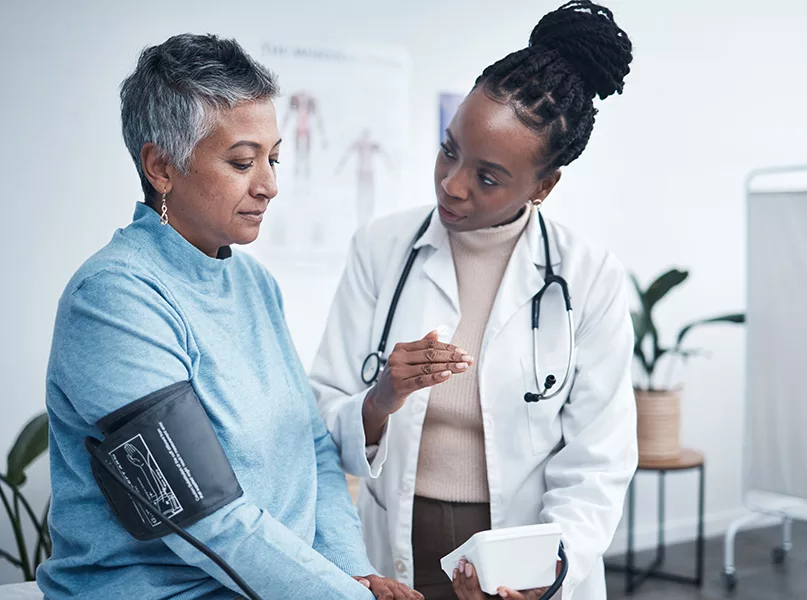 CHAMPIONING NURSING PRIMARY CARE
AfroCentric is proud to provide a combined service of preventative and curative healthcare, bundled with affordable medical cover that puts the patient first. At the forefront of its patient-focus and streamlined healthcare is its industry-leading workforce of nurses.
"A nurse-based healthcare delivery system has been an integral part of a viable solution to address the growing disease burden globally, and the costs associated with this. As a result, we recognise the role that primary care nurses play as the backbone of any healthcare system," Mbele proudly tells us.
This is most clearly demonstrated through the partnership programme, Sanlam Corporate Wellness, working with a network of over 3,000 nurses across the country. The programme enables nurses to play an even more significant role in improving access to affordable, quality healthcare. The organisation also recognises the key role nursing professionals play in clinical, administrative, supportive and leadership functions.
To bolster the nursing workforce, AfroCentric encourages businesses to invest in nurse-led primary healthcare clinics onsite, which provide easy access for the employees of businesses to take advantage of wellness screening services and proactively manage the early onset of non-communicable diseases, commonly known as lifestyle diseases.
Subsequently, a corporate nurse is present to do regular follow-ups for employees who have presented with chronic conditions. This ensures that they are registered on the correct active disease risk management programmes, gaining access to the right medical benefits, and reducing day-to-day costs.
"Nurses establish a personal relationship with patients, guiding them through the anxiety they may experience when adjusting to major lifestyle changes, and assist those who are starting on chronic medication or in need of general health advice," Mbele elaborates.
As AfroCentric navigates its future growth in the existing healthcare environment, the company is simultaneously ensuring its future role. In a country where national health insurance (NHI) will emerge as the funding mechanism for all citizens to be able to access quality healthcare, AfroCentric plays an integral role in many areas, from harnessing the true potential of primary healthcare to helping reduce South Africa's high disease burden, all the way through to managing the high costs of hospitalisation.
"The market can expect an exciting array of product innovations and immense value creation to be unlocked for both organisations (AfroCentric and Sanlam), and most importantly, their existing and future clients," closes Mbele.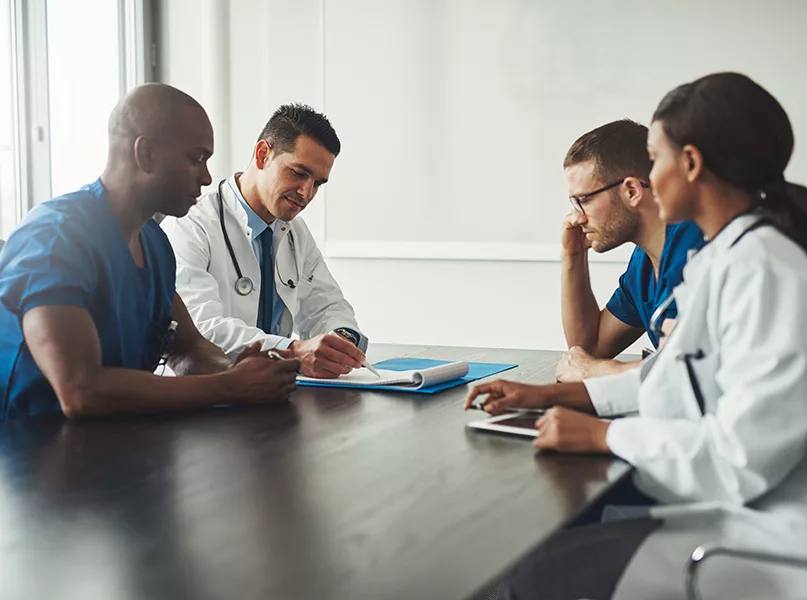 ---
AFROCENTRIC'S THREE MAIN BUSINESS CLUSTERS
Medical aid administration – risk management and health technology, with over 3.8 million lives under the management of AfroCentric.
Pharmaceutical medical supply – dependable nationwide delivery directly to the member's doorstep, all with the highest quality goods.
AfroCentric Corporate Solutions subsector – provides holistic employee well-being through tailormade healthcare solutions which provides access to quality private healthcare at a price that businesses can afford.
---
COMPANIES UNDER THE UMBRELLA OF AFROCENTRIC GROUP
Namibia
Botswana
Mauritius