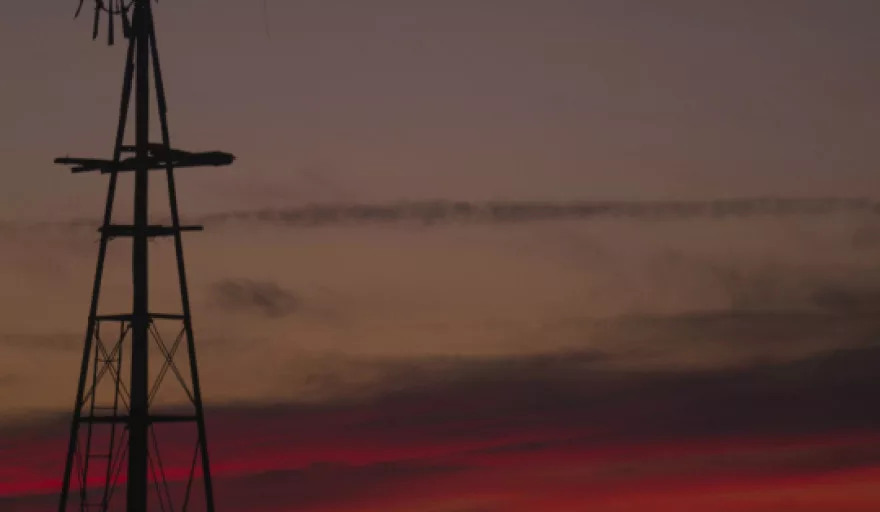 Renewable energy projects financed by Standard Bank are currently producing more than 40 percent of the 1,760 megawatts (MW) by Independent Power Producers (IPP's) under the Renewable Energy Independent Power Procurement Programme, (REIPPP), delivering roughly the same amount of power that is cut when phase one load shedding occurs to South Africa's national grid.
Standard Bank has provided finance to 14 active renewable energy projects delivering power to South Africa's power grid, helping to alleviate a chronic energy shortage. Africa's biggest lender by assets has also provided an additional financing for more renewable energy projects that are yet to come on stream, but which are anticipated to add a further 800MW of power to South Africa's power generating capacity.
"We remain committed to supporting and growing the power sector, not only in South Africa, but throughout the rest of the continent as well," says Rentia van Tonder, Head: Renewable Energy, Power and Infrastructure at Standard Bank South Africa. "However, it remains important to choose the right projects that demonstrated the greatest potential to add a sustainable, renewable energy source to that specific country's grid, with the emphasis on long-term partnerships."
Electricity demand in South Africa is expected to double over the next 20 years, necessitating a greater need for alternative sources of power so as to reduce the country's reliance on coal-fired power, which currently accounts for about 80 percent of Eskom's 4,400MW of capacity.
The utility's REIPPP, which was started three-and-a-half years ago, has resulted in the allocation of power purchase agreements to 92 projects after four rounds of bidding, with the projects that have already been connected to the grid, currently providing a total capacity of 1,760 MW to South Africa's total generating capacity.
"A commitment to alternative power can make a real difference and lift the load-shedding burden facing many business and consumers," continues van Tonder. "The ability of the economy to grow will be extremely limited if we cannot generate more power, while there is also increasing pressure to reduce the nation's carbon footprint."
According to the Department of Energy (DOE), goals beyond 2020 include contracting more than 20,000MW of renewable energy, including an increasing share from regional hydro-electricity.
South Africa's Integrated Resource Plan (IRP) was promulgated in March, 2011, but numerous delays to new power plant construction have led to a number of rolling blackouts this year.
"Based on the success of the first few rounds of bidding, renewable energy is being seen as a viable way to get more clean energy into the grid relatively quick," van Tonder says. "More than 70 bids were seen in the fourth round in August last year, emphasising the continued interest in the programme by foreign investors."
Other programmes that are expected to drive the supply of power in the future include co-generation, where industrial users can produce and supply extra energy to the grid from their own waste heat. Baseload power, which would include natural gas, hydro and coal-fired independent power producer projects, is another potential solution.
"A gas utilisation master plan is in the advanced stages of approval and the DOE's recent gas Request for Information (RFI), has already received responses which are currently under review," van Tonder adds. "Off-grid renewable energy solutions are also being sought."
The total estimated renewable energy market in South Africa is currently worth more than R180 billion, and is anticipated to reach more than R300 billion as a result of the new determination of an additional 6,300MW recently announced by the Minister of Energy.
"Standard Bank believes the successes achieved in South Africa's renewable programme can be replicated across Africa, where opportunities abound for solar, wind, hydro and gas projects, but where only 20 percent of people are connected to power grids," says van Tonder.
She adds that the rest of Africa was "open for business" and there are a number of opportunities in the energy space. The bulk of the investments, until now, have been in South Africa and Kenya.
"While there are some hurdles like the availability of primary power and government support, far more people and companies on the continent need power.
"Key opportunities exist in countries like Tanzania for wind and solar projects, and for gas to power and hydro in Mozambique, while Nigeria, Namibia and Ghana have capacity for gas, wind and solar projects.
"Solar projects could also find favour in Zambia, Zimbabwe, Botswana and Senegal while hydro power has potential in the Democratic Republic of Congo and Malawi."