Supplying potable water to an urban population is no easy feat. We take a look at Blantyre Water Board and speak to CEO Robert Hanjahanja about the challenges of pumping water in Malawi, and the organisation's aim to develop its water network.
INTRODUCTION
Despite being a landlocked country, Malawi is home to an abundance of water.
Lake Malawi, a freshwater African Great Lake, is in fact the second deepest on the continent. It is part of the East African Rift, and flows into the Shire River, one of the many outlets to the south that in turn feeds pan-African waterways.
Lake Malawi is a critical source for livelihoods and industries across the country, and so providing access to such water is an all-important endeavour.
"Malawi has a unique water cycle because we are blessed with so much water," introduces Robert Hanjahanja, CEO of Blantyre Water Board (BWB). "Geographically, one-third of the country is made up of Lake Malawi, which itself is the ninth largest in the world, and its water systems feed arable lands."
According to Hanjahanja, Malawi's position on a higher elevation than the lake makes it challenging to supply water to feed the needs of industries across the nation, as the lake itself rests at a lower altitude than much of the country. With such a vast demand for water, supplying from the lake comes the issue of pumping and infrastructure, and the associated costs.
BWB operates in the face of such challenges. The company provides potable water for commercial, industrial, institutional and domestic use in the supply area of the city of Blantyre and the surrounding areas. Its mission is to offer reliable and affordable water supply services to customers, whilst effectively contributing to the development of the national economy and preservation of the environment. Currently, BWB is supplying water to about 1.4 million people within its designated area, which includes the city and other surrounding areas such as Bvumbwe, Chiradzulu, and Malawi University of Science and Technology (MUST) in Thyolo.
"Every single person should have access to as much water as they need," Hanjahanja continues. "However, our cities and communities have grown faster than the nation has been able to meet this demand, and so the utilities sector is stretched. Most companies in the sector need investment and opportunities to grow, even if it is just upgrading existing systems that have been there for multiple decades.
"For a country of our size, around 80 percent of people have access to safe water, but it is critical that the other 20 percent be reached with water in our cities."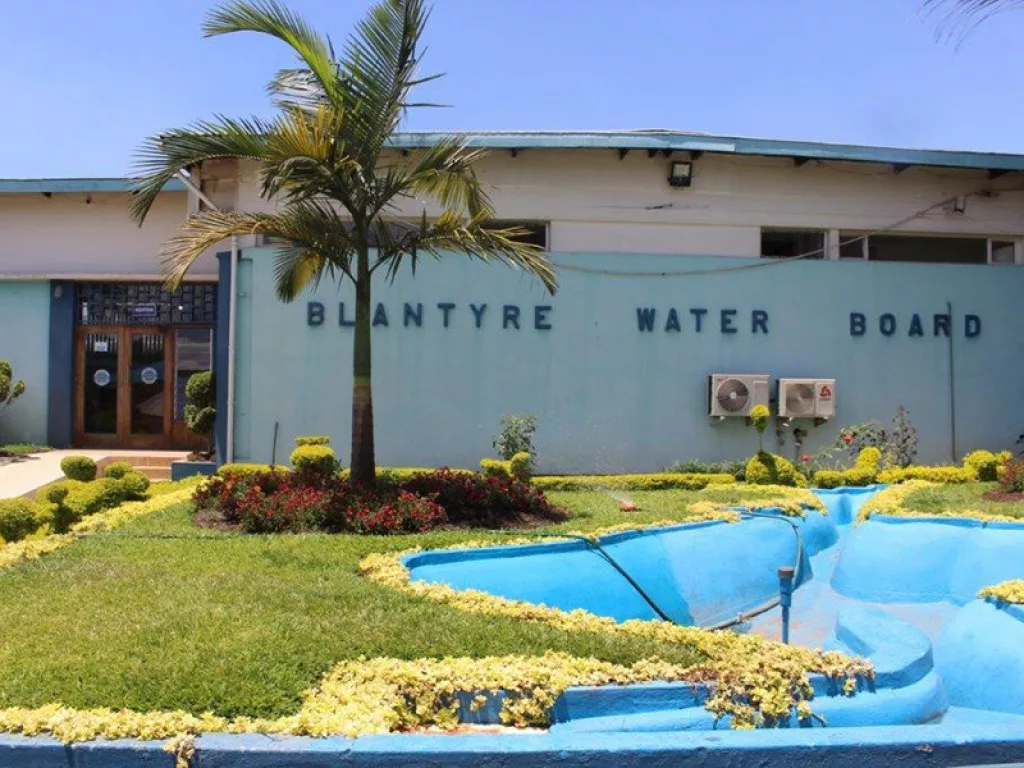 WATER FROM BELOW
BWB has four broad categories of customers, namely domestic, industrial, institutional and commercial. Currently, BWB serves around 40,000 metered customers and registers an average of 300 new connections every month.
BWB extracts its water from the Shire River at Walker's Ferry north of Blantyre City. As BWB's main treatment plant, it currently produces 96 million litres per day, which comprises around 95 percent of total water production, with the rest being produced from the Mudi Dam and Likhubula River in Mulanje, even though the Likhubula treatment system is yet to be fully constructed.
"BWB supplies Blantyre residents, which amounts to roughly 1.4 million people, with our head office providing supervisory and governing support," Hanjahanja says. "We are also 100 percent owned by the Malawi government, and so they review all major investments and finance the required resources.
"If we need a new dam or an upgrade to a major pipeline that is running across a city, we work with the government to ensure that such projects are undertaken."
After the completion of the new water source project from Likhubula in Mulanje, Walkers Ferry will produce 79 percent of the total production. Mudi Dam currently produces five million litres, and the Likhubula source is expected to produce 20 million litres in the days to come.
THE SHIRE AND SOLAR
At present, one of BWB's primary aims is to utilise new water sources to meet and keep up with the demands of Blantyre, pumping more water into urban areas where people can gain access. At the forefront of such an objective, the Shire River Project stands as a major undertaking in the works.
"The Shire River Project is valued at approximately USD$240 million in total, and comprises of a full water treatment plant with an intake and delivery line running for 40 kilometres from the river all the way to the city, and then connecting to an existing network," Hanjahanja explains.
"Alongside this, we have a supplementary solar project that will help combat the energy challenges that we are facing in Malawi, which is really important when you look at the electrical costs of pumping water from the source to the city."
Energy dependency is a reality for BWB. As the country's primary power supplier, BWB relies on Electricity Supply Company of Malawi Limited (ESCOM), with pumping costs making up the majority of operations expenditure.
"Because of this, we are transitioning to incorporate solar for all pumping stations and pumping facilities," he adds. "We are currently in the middle of designing and constructing a new solar farm, to potentially be one of the largest in Malawi, and we want to produce up to 55 megawatts (MW) of power annually."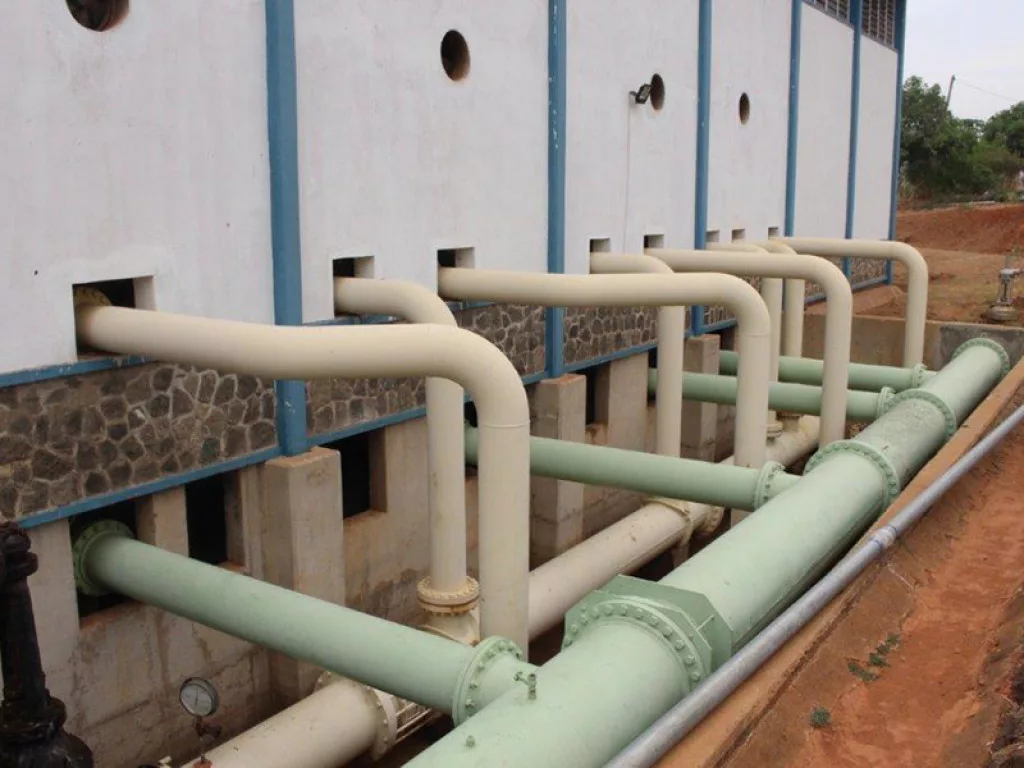 NETWORK GROWTH
Incorporating solar energy is part of BWB's greater sustainability agenda, one aligned towards green thinking and initiatives.
"We depend so heavily on the environment that we have to be responsive and act on the side of nature, rather than be disruptive," Hanjahanja tells us. "There is an underlying need to act now to preserve the future. At the rate of the current climate crisis, water is slowly drying up and in the next 120 years we may not have water to talk about; we have to address climate issues and be responsible."
This sustainability-centric push has helped shape BWB's future plans and aims. In the short term, BWB is looking to minimise water loss through development projects on the waterlines to prevent and reduce leaks.
"This is our primary driver, and we are working with World Bank and ADB to minimise leaks," Hanjahanja says. "We have managed to reduce this by 10 percent from last year which is quite substantial, and we are working to reduce it further in the coming years – this is our priority.
"Secondly, we are focusing on network and community growth. Communities are expanding all over the city, people need water, and so we need to be connected to them in order to answer the demand as best we can. Lastly, we are moving from post-paid metering to prepaid metering. People in Malawi seem to prefer to pay by credit and use water against what they have already paid for, so we are moving ahead with trying to get as many prepaid metres on the ground as possible. The most important thing is making sure as many people as possible have access to water in Blantyre."