Meeting the needs of a growing technological population, Syokinet is a market leader in providing fast and reliable internet in Kenya. We speak to Executive Director Ian Kasyoki about the company's drive to maximise coverage across the country.
INTRODUCTION
The rapid adoption of technology and digital connectivity has flourished across Africa in the last decade.
The continent's relatively young population and explosive urban growth have the combined effect of accelerating the adoption of technology when it comes to both domestic living and business operations, with software, internet and telecom providers playing a key role at the centre of this growth.
"Kenya in particular is a technology hub for Eastern and Central Africa, which places us on a very high pedestal within the continent as pace setters," says Ian Kasyoki, Executive Director at Syokinet. "We have seen exponential growth and our mobile money technology is one of our highlights. We also have a vibrant youthful community who are engaged in hackathons, incubation hubs, and are doing a marvellous job at furthering technological development across the country."
Founded in 2014, Syokinet is a premier internet service provider (ISP) with the central goal to connect clients with reliable and fast internet. It is a privately owned telecommunications company that has been in the industry for the past eight years. The company provides a range of services including fibre optic networks, design and installation, cloud hosting and installation, CCTV and biometric installation, fibre and wireless to the home, business and node including IP transit.
"Our clients include small businesses, corporations, government agencies and households, and our network coverage cuts across both Nairobi and Machakos counties providing reliable internet service to thousands of clients every day," Kasyoki continues.
"We are driven to be the preferred provider of commercial and household internet services in Kenya, through the introduction of new technologies that will have a beneficial social and economic influence on our country. We also aim to be full time service providers of high-quality, cost-effective, and efficient internet management solutions on a consistent basis."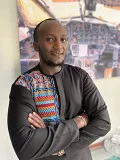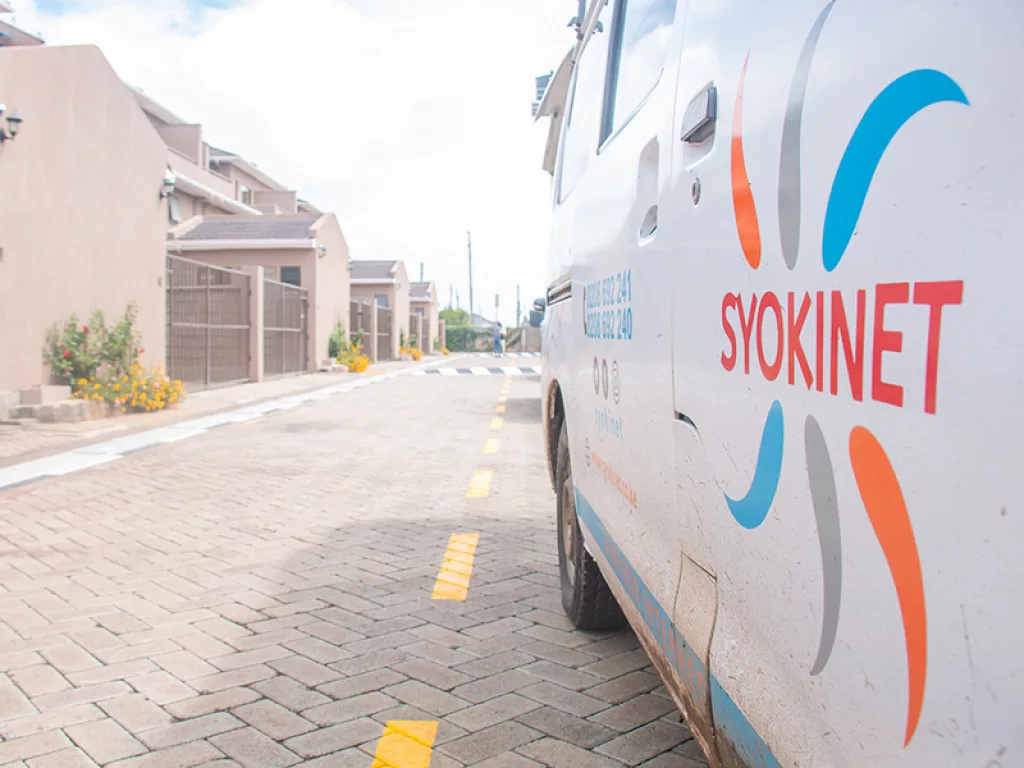 EXPERTISE IN THE SECTOR
For Kasyoki, there is no better industry to work in than the technology sector, with his passion for the field stemming from a childhood filled with inventive exploration.
"Growing up, I had such a curious mind I would open up TVs and gadgets to see what was inside," he recalls fondly. "I have a clear memory of this one time I tore open our home stereo and made a boat with its motor – yes, it worked! And it became my favourite childhood toy because it was my invention."
This keen interest in gadgets and technology led Kasyoki to carve his path into a career as an electrical engineer, and today, he currently holds eight years of industry experience under his belt.
Syokinet was established while Kasyoki was still in his third year at the Jomo Kenyatta University of Agriculture and Technology (JKUAT). During this time, Kasyoki saw the need to find a comprehensive solution and bridge the gap of unreliable internet connection for the Syokimau residents.
"Back then I was a farmer and a student, but with time my interests weighed more on my career in technology, and I decided to fully focus on my passion," he elaborates.
"We began our first operations at our home garage; I built a single tower to provide wireless connections to residents and my first clients were mostly my neighbours and close networks. The result has been a success story that surpassed my expectations."
INTERNET TO ALL
Syokinet has strategically positioned itself as a company that seeks to provide fast and reliable internet for as many people as possible. For Kasyoki, the internet is the panacea of socio-economic and political development, and Syokinet is right at the centre of this evolution.
"Our immediate goal is to bridge the connectivity gap by providing affordable internet to all our clients," Kasyoki explains. "Due to the high uptake and connectivity needs of our clients, we have had to upgrade our infrastructure, ring fence our electricity usage, and embrace off-grid power to cut on costs while sourcing funds to run projects."
According to Kasyoki, the technology space has also created a lot of employment, especially given most start-ups in Kenya are technology oriented. Syokinet has capitalised on the youth dividend, creating employment and a platform for ideation and innovation for younger generations across the country.
"The fact that most blue-chip companies are now setting up their hubs in Kenya shows the confidence the global community has in our country; we have to utilise these opportunities to advance technology and innovation within the sector," he tells us. "Syokinet offers its clients the best product they can buy at the best price available. We also have a short turnaround time when it comes to connecting our clients, and we offer door-to-door follow-ups on customer satisfaction.
"Let's just say that we are really keen on our customer retention strategy."
Syokinet also prides itself on having a team that is diverse, transparent and inclusive, and one where every member has the opportunity of being innovative, open-minded and expressive. This has driven the Syokinet team to pay close attention to all its clients, and the company places a high value on them, working around the clock to ensure that its team has everything it needs and that its clients receive the best solutions in the market.
"Syokinet is a home far away from home both to our clients and our staff."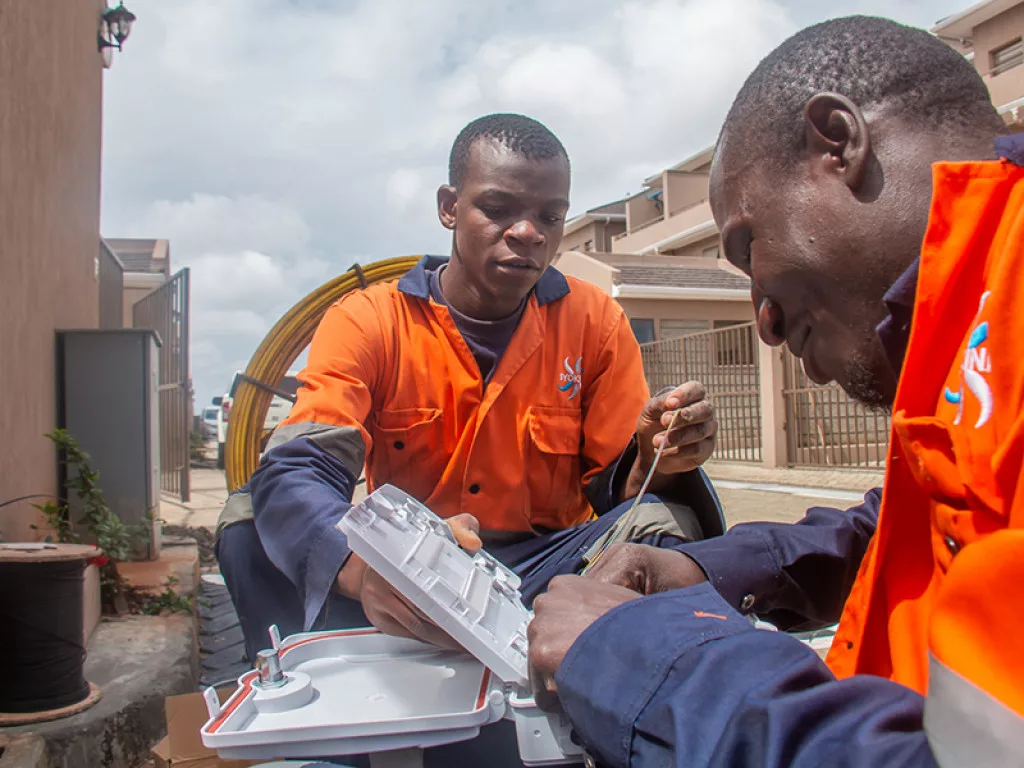 KEEPING IT CUSTOMER-CENTRIC
Syokinet's fibre network has been strategically deployed, targeting data centres, corporate companies, and government institutions in metropolitan areas. Since the company's network is unique in its deployment, the turnaround time to resolve any issues as they may arise is very prompt, and this reliability and efficiency gives Syokinet an edge over the competition in the market.
"We made the decision because we had unutilised capacity on our cables, and we could also guarantee critical customers that we could meet the Service Level Agreements (SLA)," Kasyoki says. "We have also leased the power company poles, which allows us to rollout faster and to target a greater community.
"We have invested in more fibre optic cables, and therefore we will be rolling out fibre optic throughout the metropolitan area and its environs. We also look forward to providing cheaper and more reliable services to our community and being the solution to their much-needed answers. Moreover, we plan to increase our backbone to 100 gigabytes per second (Gbps)."
In addition to this, Syokinet is pushing its smart power solutions initiative, allowing communities to be connected to stable power and giving them access to information via the company's fast and reliable internet services.
One of Syokinet's key priorities moving forward is to make use of technological tools to boost its productivity at an affordable cost.
"As a company, we aim to get things done more accurately and with little time invested," Kasyoki concludes. "At the moment, we are coming up with a user-friendly app which will enable our customers to interact and reach out to us more effectively to make payments, raise tickets, make calls, give feedback and more. In addition, we are working hard to have a 50 percent increase in our client base by December 2023."
SYOKINET PARTNER