In an exciting new era for Accra Brewery PLC, Country Managing Director Galo Rivera celebrates the powerful impact of its brands, projects, and campaigns across Ghana.
INTRODUCTION
"We dream big to create a future with more cheers."
This has been the ambition of Accra Brewery PLC for more than 90 years, fulfilled by brewing and sharing only the finest beverages to create extraordinary moments.
Accra Brewery PLC's story, one of resilience and triumph, began in 1931 when the company was established atop a hill overlooking Agbogbloshie in the Ghanaian capital of Accra, becoming West Africa's first brewery and marking the beginning of Ghana's manufacturing industry in the process.
In 1997, SABMiller acquired controlling shares of Accra Brewery PLC to propel the company into the new millennium with new products and expansion projects necessitated by increasing consumer demands; today, as a proud member of the AB InBev family since 2016, Accra Brewery PLC has embarked on its latest chapter as part of the world's largest brewer.
"AB InBev has allowed us to unlock growth within our business, our people, and our communities. We are a giant but with the agility and mindset of a start-up, not afraid to make mistakes when it comes to trying new things and being innovative," opens Accra Brewery PLC Country Managing Director, Galo Rivera, whose passion for beer remains steadfast after 13 years in the industry.
"I love beer and the beer industry. Beer creates a bond between people, is a celebration of national pride, and is one of the few products that is truly inclusive, natural, and local.
"It's a super exciting industry, and we have a culture of creating "the moment" rather than being beneficiaries or victims of "the moment". We work ahead of the market with passion and a consumer focus to create a future with more cheers."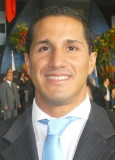 MAKING A POSITIVE IMPACT
The purpose of Accra Brewery PLC over the last nine decades has been to thoroughly delight Ghanaians with the best-quality beverages, including the company's iconic brand, CLUB Premium Lager (CLUB), the first beer ever produced in Ghana.
Brewed with the finest barley malt since inception in 1931, CLUB has become a truly national icon through the consistent use of adinkra symbols, the Ghanaian national flag, a timeless tagline, and adoption of "Chale" (friend). Best enjoyed with "Chales", the ongoing presence of Accra Brewery PLC's best-selling beer has been cemented throughout different occasions and generations, making CLUB a brand that brings friends together.
CLUB is complemented in the Accra Brewery PLC portfolio by renowned regional and international brands such as Club Shandy, Eagle Lager, Eagle Stout, Budweiser, Corona and Stella Artois, as well as the company's non-alcoholic malt brand, Beta Malt.
"Our heritage shows the quality of our prestigious local brands, and as an AB InBev subsidiary we now host and manage in Ghana the biggest global beer brands," says Rivera.
"We keep working hard to deliver quality and relevant products to our consumers, making a positive impact in our communities. We are a company that will be here for the next 100 years."
A key player in the Ghanaian economy with several local and international suppliers, Accra Brewery PLC is always looking for ways to develop and support suppliers that will positively affect the country's economic growth.
"We have a very strong partnership with our suppliers. They are essential to the business as they ensure our operations run smoothly," Rivera adds.
Likewise, another of Accra Brewery PLC's greatest strengths is its people. With a strong emphasis on local employment, Accra Brewery PLC is always on the lookout for, and developing, the very best Ghanaian talent.
Indeed, more than 98 percent of the company's employees are Ghanaian, proud to produce and distribute the finest beers that the nation has to offer.
"We hire and develop people to reach their best. With the best people, we deliver the best beer – made by Ghanaians, for Ghanaians."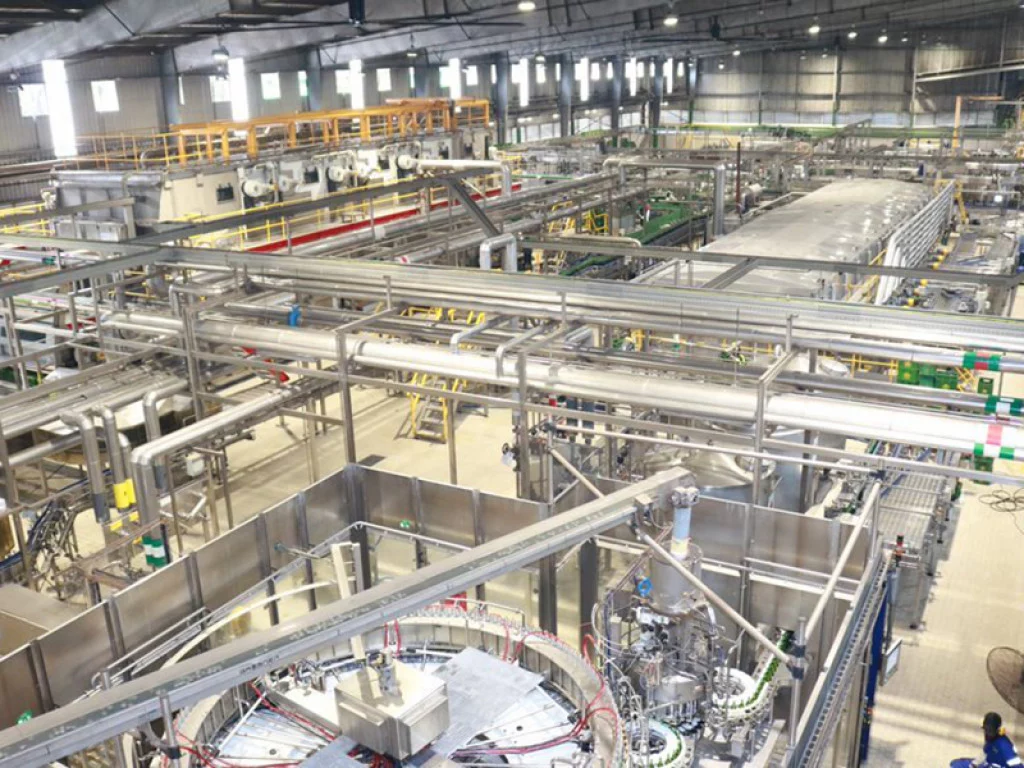 CSR PROJECTS
Rivera highlights two projects that will help advance Accra Brewery PLC's 2025 sustainability goals, which concern smart agriculture, climate action, and entrepreneurship.
"Through Enexor's patented bioenergy system, the organic and plastic waste generated from our operations will be converted into renewable energy," he reveals.
"We are also introducing five percent recycled content into our Beta Malt PET bottles and partnering with a recycling company in July 2022 to collect post-consumer PET bottles to be recycled."
The Beta Malt PET Plastic recycling initiative was launched in 2020, and in partnership with Environment360 (E360) and Miniplast, waste pickers are employed to collect empty Beta Malt plastic bottles.
E360 supervises the collection of the bottles, which are weighed, recorded, and valued in order to pay the waste pickers, and then recycled by Miniplast to be made into Accra Brewery PLC chairs and bowls sold locally in Ghana, whilst the remaining plastic is exported.
Accra Brewery PLC has also partnered with the Ministry of Environment, Science, Technology and Innovation (MESTI) on the National Plastic Waste Management campaign across Ghana, to enable the development of a vibrant and market-driven domestic recycling industry.
Other corporate social responsibility (CSR) endeavours undertaken by Accra Brewery PLC include the Retailer Development Programme (RDP), aimed at equipping small retailers with relevant business skills to capacitate them to increase their sales and revenue.
Hundreds of small retailers have been trained through the programme since 2018, as part of Accra Brewery PLC's commitment to investing in a Growing World where everyone has the opportunity to improve their livelihoods.
"We train operators of small retail outlets in the Accra Brewery PLC distribution network in the Greater Accra region, on the basic skills and knowledge needed to effectively manage their respective businesses," Rivera shares.
Support for communities and stakeholders has also been provided by Accra Brewery PLC throughout the COVID-19 pandemic, with 15,000 cloth face masks produced by Akosombo Textiles and 10,000 bottles of hand sanitiser distributed across Ghana.
Hand sanitisers were donated to the Association of Ghana Industries (AGI), and Adabraka Polyclinic, whose maternity ward also receives quarterly donations from Accra Brewery PLC.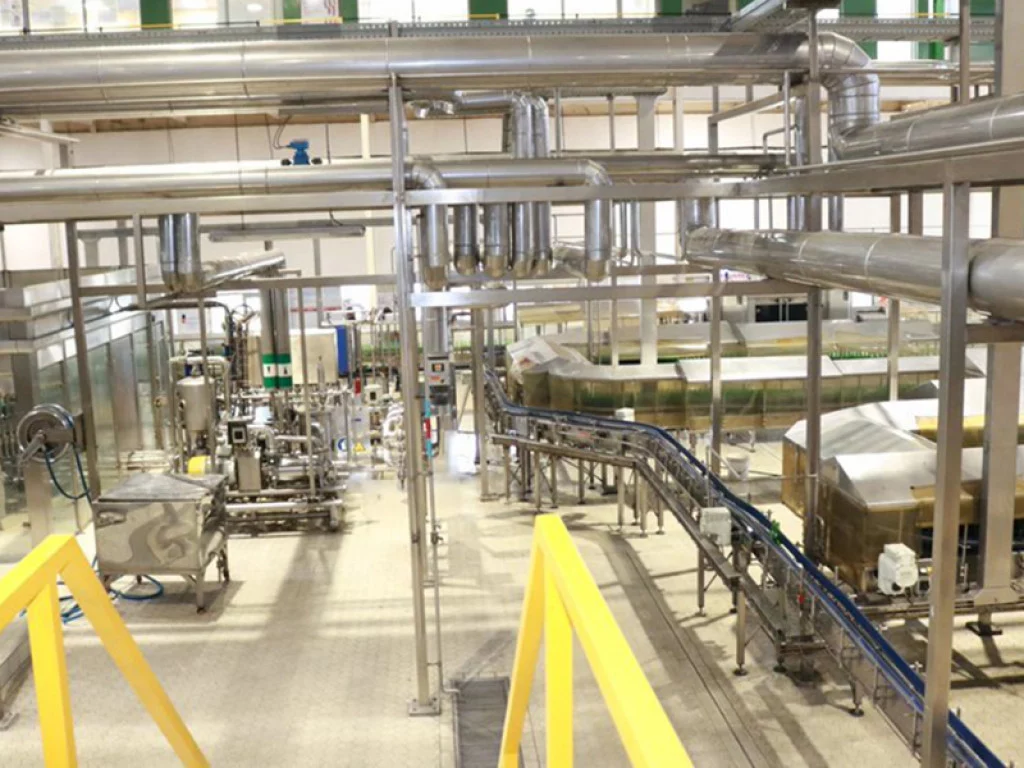 SMART DRINKING
Accra Brewery PLC's Smart Drinking campaigns reflect the company's continued investment in a Healthier World, where every experience with beer is positive.
The "Be Responsible" Smart Drinking campaign, for example, educates Accra Brewery PLC customers on product guidance labels, shares smart drinking tips to prevent alcohol abuse, and encourages responsible drinking.
"For all major festivities in Ghana, there is a Smart Drinking campaign to engage all of our consumers," outlines Rivera.
Accra Brewery PLC has also rolled out a Smart Drinking campaign focused on road safety awareness, in which drivers are provided with important tips and encouraged to be safe on the roads to help reduce the number of accidents in Ghana.
On Global Be(er) Responsible Day, celebrated annually to promote smart drinking in communities around the world, Accra Brewery PLC's commitments and the beliefs that underpin them are also shared with consumers through external programmes.
Improving awareness of responsible drinking and reducing harmful alcohol consumption are part of Accra Brewery PLC's strategy in Ghana, along with growing the beer category.
"Beer is a low-alcohol alternative to wine or spirits, which are harmful to consumers, and allows people to stay in control whilst enjoying special moments with family or friends," Rivera says.
"We will continue to be an active part of Ghana's economic growth, creating and sharing superior value, supporting our communities, and ensuring that our consumers enjoy a high-quality, crisp and refreshing beer.
"We have news to bring our consumers soon, stay tuned!"