From underdog to market leader, we raise a glass to a decade of Pernod Ricard Nigeria with Managing Director, Sola Oke.
INTRODUCTION
"We are the creators of conviviality. It's all about human connection and bringing good times from a good place."
In July 2022, Pernod Ricard Nigeria (Pernod Ricard) turned 10 years old. In his role as Managing Director of Pernod Ricard Western Africa, Sola Oke has witnessed much of the company's journey throughout an evolutionary and dynamic decade.
"When we came into the market, we seemed to be late to the party," he recalls. "But in the past 10 years, we have evolved our business. We started with just four or five people trying to set up a company, understand the market, and build the brands all at the same time."
Now, that team has grown to approximately +70 people directly employed by Pernod Ricard to evolve and strengthen an esteemed portfolio of brands across the wine and spirits industry. For Pernod Ricard, this began with Absolut as the most renowned brand within the company's offering in Nigeria.
Fast forward to today, and Pernod Ricard's solid position as a market leader is evidenced by Jameson's status as the number one whiskey brand in Nigeria. Complementing this is Martell, a cognac of international prestige that is the second-most consumed cognac across the country.
Oke also credits Pernod Ricard's market growth in the mainstream segment to Imperial Blue one of the world's best-selling whiskies by volume, which since becoming part of the Pernod Ricard family in 2002, has grown to become the group's largest brand by volume. This upward trajectory continued for Imperial Blue since it was introduced to the West African market just a couple of years ago.
"It really is a significant milestone for such a young brand," comments Oke. "It shows how we continue to accelerate and transform our business.
"Before, if you asked people who Pernod Ricard was, they wouldn't know who we were, they would only know the brands, but as we've grown, our reputation has continued to build," says Oke.
The foundation of building this reputation is a robust network of distributors and partners who fulfil a vital role in ensuring that products reach customers across Nigeria and the rest of Western Africa.
"We have strong partners in terms of our distributors, of which there are seven throughout Nigeria. They have been instrumental in developing our route to market, and they continue to support and be part of the growth of our brands."
These relationships remain a major source of focus for Pernod Ricard, alongside developing strong links with trade organisations across Nigeria, as they continue to create favourable market conditions.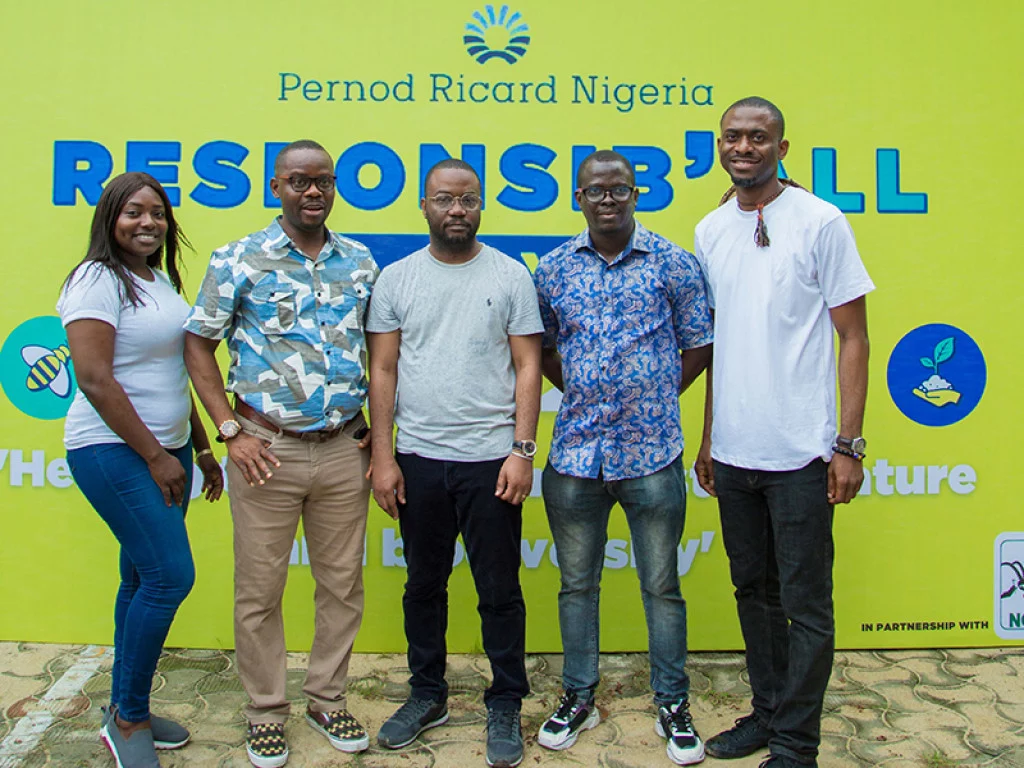 A COCKTAIL OF CONNECTIVITY
Connection, and the concept of conviviality lie at the heart of Pernod Ricard – both in the consumer experiences it offers through its varied and premium portfolio of drinks, but also throughout the culture of the company itself and its collaborative approach to performance.
Although a vast global enterprise centred in France, what defines Pernod Ricard's worldwide reach is its emphatically local approach to individual markets subject to varying geographies. It is this local touch that makes all the difference in becoming a market leader.
"The relationship that we have with our global brand companies and making sure that we're able to localise ideas or concepts and bring them to life in a way that is specific to the market is a major factor for us," Oke elaborates. "We introduce those local nuances into our brands allowing us to connect with our consumers with the necessary impact and belief."
The essence of collaboration between the brand team and local market is made apparent through localised advertising tactics.
"You see this at play in several activities from a brand point of view," he continues. "For instance, Jameson has a localised engagement activities through our Jameson Connects."
Oke also cites Martell's collaboration with Nigerian Afro-pop singer and celebrity, Davido, which ensures local appeal lies at the core of advertising strategy.
"This is relevant not only in Nigeria, but also across the whole of Africa as Nigerian music and Afrobeat take over African culture."
The whole notion of connectivity is best embodied by Pernod Ricard's goal of establishing a position as a "conviviality platform", a powerful model for growth based on unleashing the power of human connection.
The three major ingredients behind this vision involve a potent mixture of a premium brand portfolio, expansive routes to market, and finally people – the talented and empowered collaborative teams that fuel the whole enterprise both in Nigeria and beyond.
As Oke attests, "we owe our markets success firstly to our people. We have a great team! We also maintain strong connections to our brand companies and our teams all over the world."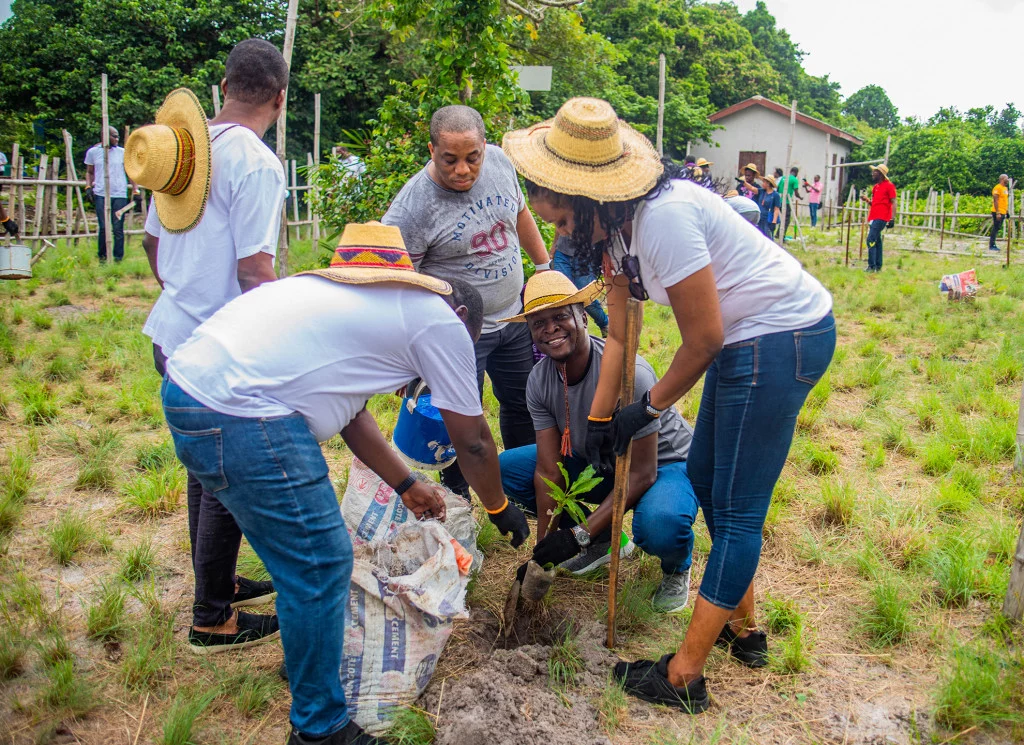 CONSUMERS AT THE CORE
In the continually evolving realm of fast-moving consumer goods (FMCG), the needs, preferences and demands of the consumer are constantly in flux, subject to changes in the market that shape drinking habits, as seen with the COVID-19 pandemic.
"We are an entirely consumer-centric organisation. They are the core of what we do," states Oke.
As such, Pernod Ricard maintains an astute stance, keeping an eye on consumer trends and tailoring its approach to move with the times. An essential tenet within this is appealing to Gen Z and reshaping how the company addresses this latest generation of consumers.
"Gen Z is where we see the future both in terms of trends and consumers. But this generation is entirely different from Gen X, in what they want and how they are thinking. We have to be at the forefront of that," he observes.
To advance Pernod Ricard's vision moving forwards, the company intends to fully leverage data and technology to attain a more granular understanding of consumer needs.
"Data is what we will utilise to constantly be ahead of the market and what consumers want. We are now in the process of creating that data understanding within our organisation. This will be the key to unlocking our growth model and help us deliver on our strategic direction to be a conviviality platform," he surmises.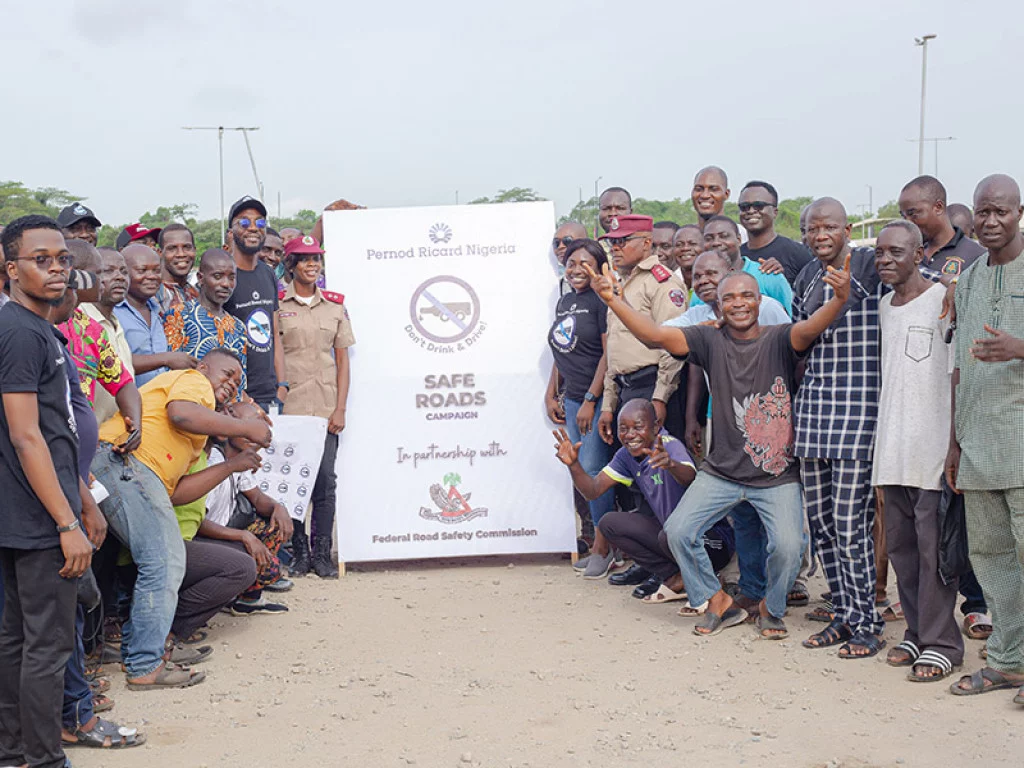 A TOAST TO THE FUTURE
For the years ahead, there are four key pillars to the solid foundation that Pernod Ricard's Nigeria's trajectory rests upon.
"First, is business transformation, whereby we will continue to accelerate and transform our business for the future," outlines Oke. This entails Pernod Ricard's progression into a conviviality platform, both globally and locally.
"That's core to our future strategy, and data will be the engine that drives this," he adds.
Secondly, Pernod Ricard will continue to build on the brands within its portfolio.
"It's about making sure that we focus on the right categories, channels, and the right brands. For example, it makes sense to continue to grow our whiskey in a market like this, but within that, we also begin to define what the next growth opportunities will be. We will continue to be innovative in our approach looking at category opportunities with our wide portfolio range as well as other ways that will drive the growth ambition for our business."
In keeping with Pernod Ricard's emphatically social approach, centred on both connection and conviviality, it is the importance of people that defines the two remaining pillars.
"We will continue to unleash the power of our people and make sure that we grow and develop together," shares Oke. This will entail different initiatives including upskilling programmes and employee exchange schemes throughout sub-Saharan Africa that will grow and develop talent through exposure to a variety of roles within the company. This will also include introducing entirely new talent through the hiring of interns, thereby nurturing the future of Pernod Ricard.
Finally, the Pernod Ricard Sustainability and Responsibility Agenda remains a major focus, in line with the global company's targets and ambitions for 2030. It's sustainability and responsibility roadmap themed "Good times from a good place".
"We are creators of conviviality, we want to bring people together, sharing experiences with friends and family and our brands. We are passionate hosts and respectful guests creating a better way to live and work together, not just for today but for the future generations. We aspire to create a more convivial world, a world without excess. We are committed to fighting alcohol misuse and we strive to protect the environment in which we live and operate in. This we continue to do by self-regulating, we ensure our Drink More water campaigns are top of the agenda, alongside educating consumers on the misuse of alcohol as well as training the next generation of bartenders," Oke concludes.
With these commitments at the fore, Pernod Ricard will continue to serve the spirit of connection across Nigeria, Western Africa, and the world, for decades to come.