Providing premium passenger-centric air travel across Africa, Linhas Aéreas de Moçambique puts the customer first with its truly unrivalled flight experiences.
INTRODUCTION
Linhas Aéreas de Moçambique (LAM) is an established African airline offering a variety of luxury passenger experiences, based in the capital city of Maputo, Mozambique.
LAM emerged gracefully into the competitive sector of African airlines back in 1980, assuming all rights and obligations resulting from acts or contracts performed or celebrated by its predecessor, the ATED, (Air Transport Exploration Directorate) which had been in business since 1936 across Mozambique.
It is the ongoing mission of LAM to transport passengers, cargo and mail efficiently, safely and comfortably by air in domestic, regional and international services, on both a regular and non-regular basis.
The state currently holds 91 percent of the shares of the new company, with the managers, technicians and workers of LAM holding the remaining nine percent. The company currently employs 695 workers and also has offices and other forms of representation abroad.
The airline serves nine domestic and three international African routes, mainly from its home base at Maputo International Airport which is located near the southern end of the country and is the largest and busiest airport in Mozambique.
QUALITY, SAFETY AND ENVIRONMENTAL POLICY
Embracing quality over quantity, LAM operates a modest fleet of just four jet aircraft: a Boeing 737-500 with 96 seats and two Embraer 190-100s, with nine seats in business class and 85 in economy class. The company also uses a Bombardier Q400.
These aircraft continue to be effectively used to transport passengers and cargo for medium-haul routes, on domestic and regional flights.
LAM considers safety, security, quality and care for the environment as fundamental priorities across all its operations. Through a proactive stance on the experience it offers, the company is also committed to offering quality services that meet the needs of its customers and, whenever possible, exceed their expectations.
In all operations on land and in the air, the goal of LAM is zero defects.
To achieve this, the company handles all details of the business, through adequate planning, control, innovation and continuous improvement of activities, alongside compliance with the Mozambican Civil Aviation Regulation and other applicable authorities.
LAM also invest in human capital, which is its self-proclaimed greatest asset, providing equipment, modern technology and detailed training to all new staff members.
Additionally, the company implements a quality management system (QMS) and promotes good practices in environmental management, and health and safety measures at work.
This is alongside LAM remaining committed to providing the necessary resources to comply with the quality policy. This policy applies to all activities carried out by or on behalf of LAM.
The airline implores the need for its employees to observe the issue of professional ethics to better serve customers seeking services from the airline. LAM believes there is still a need to instil this principle within every level of the company regardless of hierarchy.
These principles should not be forced, but rather a quality that each employee must cultivate. In this sense, the fundamental objective is to have harmony between employees to better serve customers. LAM firmly believes that conscientious ethics is one of the most important pillars for the development of teamwork, and in turn, optimal customer service.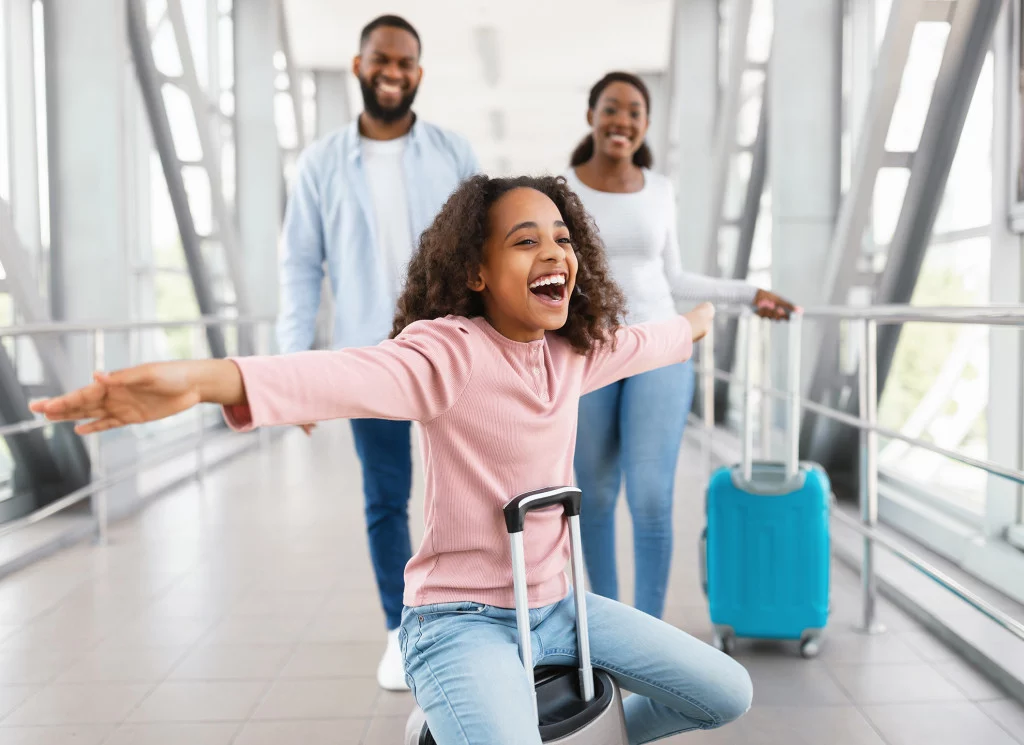 THE LAM EXPERIENCE
The carefully revamped Executive Class flight package that LAM offers has been specially designed to meet what business passengers value most on short-haul flights, care with their time and excellent service. In this class, the customer has access to the Flamingo Lounge, seats in the first rows, the accumulation of miles, early check-in and preferential boarding, priority in disembarking and priority baggage claim. To make passengers feel more comfortable, LAM also offers a more spacious seat on board for passengers choosing this option.
The Flamingo Lounge rooms are spaces created by LAM with the aim of providing travellers, from the beginning of a trip, with a welcoming atmosphere and maximum levels of comfort. Here passengers can wait calmly for the flight, while taking the opportunity to relax, use the available means of communication, meet with other people or even work. The lounges are open for all flights of LAM and other companies whose LAM has agreements with.
During flight, passengers can savour the exquisite tastes of regionally inspired meals, prepared with fresh ingredients from the moment they are greeted with refreshing cold or warm cotton towels onboard. Executive Class customers can now enjoy excellent armchair service, customised to suit individual body clocks. In this flight class, passengers can choose to have dinner, breakfast or a light snack. LAM offers great-tasting dishes, including healthy options, providing unparalleled dining of a variety of dishes, complimentary champagne and wines, among other beverages, as well as catering for most dietary needs.
Providing excellence and exclusivity in each variety of service, LAM also now offers a range of national and international newspapers and magazines to pass the time during longer journeys. Putting the comfort of its passengers first is extremely important to LAM, and this is showcased by the introduction of reclining seats on all planes within Executive Class. This is alongside new kits that contain a pillow and a blanket, which will ensure any trip is as comfortable and relaxed as possible.
For passengers not choosing the Executive Class option, there are still benefits to travelling with LAM. Travellers can count on one of the best Economy Class experiences aboard one of the company's aircraft. There is a sense of openness in the light and airy cabin to provide passengers with more space and privacy. Whether alone or with family, the incomparable level of LAM's hospitality and comfort makes travelling with the company a true pleasure.
Business Class passengers also have a higher baggage allowance when flying with LAM, with one piece weighing 32kg on the domestic market and two pieces weighing 32kg on regional and intercontinental flights. Passengers in this section can enjoy supreme comfort on selected aircraft with Business Class seats. This includes the option to use the touch-sensitive controls to adjust the seat to the desired preference and comfort.
It is this level of attention to detail that has established LAM as an airline of choice for Mozambique, as the company continues to offer unrivalled standards of service to all who choose to take to the skies onboard a LAM flight.