The Port of Conakry is the primary hub of shipping within Guinea. We speak to Managing Director, Biro Diallo, about the port's critical function in bettering the country through international and continental trade.
INTRODUCTION
"My opinion on the industry can be summed up in one word: hope."
For Biro Diallo, Managing Director of the Port of Conakry, the future of Guinean trade and shipping looks optimistic.
Similar to Lomé (Togo) and Lagos (Nigeria), Guinea's capital of Conakry is a critical port city that interconnects West Africa to the north, central and southern continental regions via shipping routes. Within the city, the Port of Conakry is Guinea's main commercial port, through which 90 percent of foreign trade is carried out. Its geographical location is strategic as the port forms the city's main maritime border.
The port's terminals are granted to private operators who are responsible for making the necessary investments for the development of port infrastructure and equipment. The role of the port authority is to regulate, monitor and control activities on the port platform.
"Industry in Guinea has been booming for a decade thanks to registered foreign direct investment," Diallo tells us. "Labour is very affordable. Security conditions are met to reassure investors that in turn provide capital, and investment and tax laws are competitive and responsive to investor needs. There is a favourable business climate in place, guaranteed by an investment code that reassures and secures investments. Thanks to all these efforts, Guinea earns points every year in the World Bank's Doing Business rankings.
"In short, Guinea is under strong development. I believe that with the port's passion for growth, this should no longer be the subject of any doubt. On top of this, the incentive reforms of the Guinean authorities are likely to protect public assets through good governance and the fight against corruption, helping further such growth."
The port authority for which Diallo is responsible has 310 employees, over one third of which are women, with their roles spanning handling companies, consignment companies and port concessionaires.
"The vision of the Port of Conakry is to become a hub of trade in West Africa, whose market is very competitive with the presence of nearly 12 ports in the Gulf of Guinea," Diallo says. "We are working to improve the quality of our offers and infrastructures through major investments."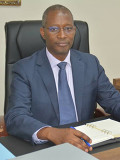 COMMERCIAL STRATEGY
The Port of Conakry has a leading role in the national economy, and because of this, the Guinean government has a strategy in place to further the potential of the port.
"The essence of this strategy lies in utilising countries and regions in the hinterland who lack a maritime frontier, such as the Republic of Mali located in the northwest," Diallo explains. "It must be recognised that competition with our neighbouring maritime countries is very tough, however we have a comparative advantage due to our strategic proximity to the likes of Bamako (Mali), Dakar (Senegal), and Abidjan (Ivory Coast).
"To take advantage of our geographical position, we must continue to carry out aggressive commercial expansion into the Malian market. The potential of this market is enormous when it comes to importing and exporting food, oil, and cotton products, the latter of which Mali is Africa's largest exporter with 300,000 tonnes harvested each year."
This strategy is being materialised by the launch of efforts such as the first Malian commercial cotton convoy, allowing 115,000 tonnes of stretch cotton to pass through the Port of Conakry.
"On top of this, we need investments in port, road and rail infrastructure, and to reduce administrative, security and customs hassles on the Conakry-Bamako corridor," Diallo continues. "In terms of sustainable solutions, the Port of Conakry will increase its storage capacity for goods from 296,000 TEUs (twenty-foot equivalent units) in 2022 to 500,000 TEUs in 2030. This will increase our Malian market share from 150,000 tonnes to 600,000 tonnes of goods, bringing our commercial expansion strategy further into fruition."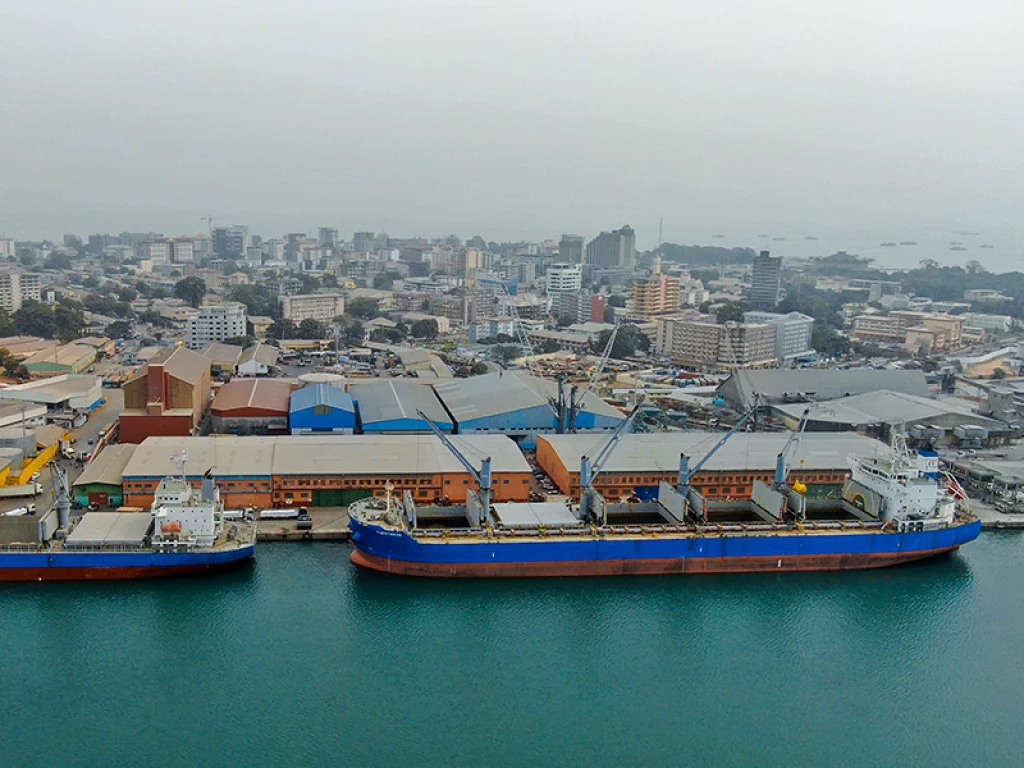 INVESTING IN THE FUTURE
According to Diallo, the present is an opportune time for investments, with such efforts being the key to the port's continued success.
In 2011, the container terminal of the Port of Conakry was granted €500 million of investment by the French conglomerate Bolloré, €150 million of which has been provided to date. This substantial investment has allowed the Port of Conakry to obtain certain goals and results to help fuel its potential and growth.
"Thanks to this funding, the port has been able to acquire 12 rubber-tired gantries (RTGs), two quay gantries on rails, increasing the capacity for goods handling to a rate of 60 containers per hour, the rehabilitation of a 270-metre quay, and the construction of another 340-metre quay built at a depth of –13 metres," details Diallo.
On top of these, a 24,000 square-metre (sqm) development has increased the port's storage capacity to 8,000 TEUs, while overall improving the performance of the Port of Conakry when it comes to loading and unloading rates, and the regional port rankings, in which the Port of Conakry is first in West Africa as decided by the World Bank Group in 2022.
Through another substantial investment in 2018, $500 million from Turkish national Albayrak Group, the Port of Conakry will be carrying out work on public lighting around the port, quay and open land development and construction, the acquisition of handling equipment (including two cranes with the capacity of 120 tonnes), and the construction of a 4.2km road and parking lot for 1,200 trucks and related services.
"These large-scale projects are likely to improve our attractiveness and our service offer to port users in order to make the Port of Conakry a competitive port in the sub-region," Diallo adds. "In the coming months, a six-hectare extension project of the western zone of the Port of Conakry has also been planned, aiming to prevent congestion at the terminal due to the increase in port traffic."
BETTERING GUINEA
Prior to taking up his position as Managing Director of the port, Diallo spent most of his career in the mining and quarrying sector. Having graduated from West London College (UK), Diallo specialised in management supervision across multiple disciplines, such as mining operations, civil works, community building, road construction, drilling, aviation, and environmental and social impact.
"I gained experience from the multinational construction company Laing O'Rourke, and in 2000 I started my career as a civil engineer on multiple construction projects, including Heathrow Airport Terminal 5, Wembley Stadium, and Stanstead Airport, until 2007.
Thereafter, I worked in the mining space in South Africa, a uranium mine in Namibia, and a salt mine in Australia," Diallo explains.
"I then found myself in the UK and Australian branches of the internationally renowned Rio Tinto, where I worked my way up to Director of Operations in Guinea, and then Country Director in 2019. I held this position until I was offered the role of Managing Director for the Port of Conakry in 2021.
"My interest in the supply chain industry stems from my patriotism for Guinea, and my passion to personally contribute to the development of a country that shows so much promise for the future," he continues.
To this day, Diallo's goal is to serve Guinea and see the country's promise fulfilled via the expansion and development of the Port of Conakry, which will in turn increase the opportunities provided to people across the country.
"I aim to impact the lives of disadvantaged people across Guinea, and the Port of Conakry is key to achieving this."