Placing community and sustainability at the core of its hygiene product manufacturing operations, we take a look at Savonor and talk to its Chairman, Matthias Kuntze, about his family history dating back centuries in the business.
INTRODUCTION
"My family descends from a long line of soap-makers that dates back to the end of the 17th century in Germany. My father was the first to set foot in Africa in the early 50's, and in 1970, he founded Savonor and started manufacturing soap in Burundi."
For Matthias Kuntze, Chairman of Savonor, the soap-making business is more than just that; it's a connection to the deep-rooted history of his family spanning centuries across two different continents. With a proud history such as this, it was no wonder why Kuntze followed the path.
"Already as a child, I would accompany my father to help out in the factory, quickly learning everything there was to know about production processes and the business in general, and manufacturing has become my passion ever since," he reflects fondly. "After my studies, I took over the family business and expanded it into other industry sectors such as beverages and agribusiness.
"We live on a continent that has the world's most untapped resources and business potential. With its continuously growing consumer markets, Africa is probably the best place to be right now, especially when it comes to manufacturing and new business opportunities."
SAVONOR TODAY
In the present, Savonor is a well-established regional market leader in the fast-moving consumer goods (FMCG) space. The company's two main industry divisions are hygiene products and edible oils. Savonor employs approximately 2,000 employees, with the bulk of company turnover generated in Burundi.
"Our industry is vertically integrated: we produce vegetable oil from our own plantations which is then processed in our refinery before being used in soap production," Kuntze explains. "With over 40 SKUs, we offer a large choice of high-quality products to our clients. These range from soaps to detergents to sanitisers to other hygiene and cosmetic products, as well as to various types of edible oils.
"Thanks to our strategic location in the economic heart of the country, we also offer a gateway for extensive trade with other regional markets, mainly in Democratic Republic of Congo (DRC) and Tanzania."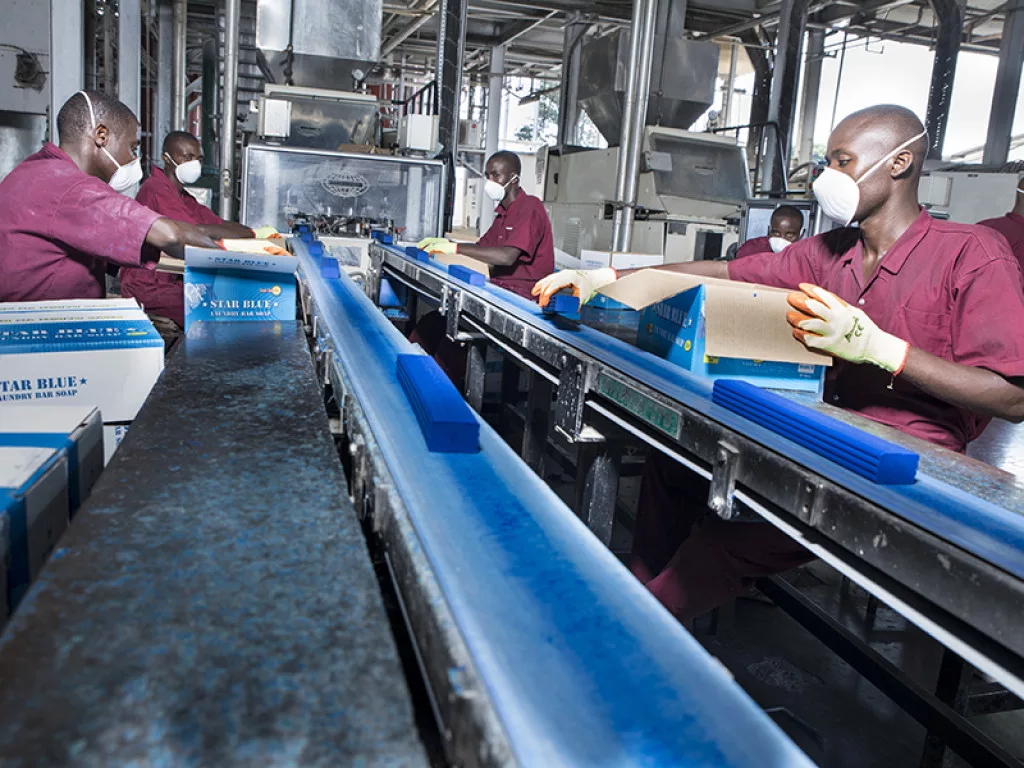 GROWING THE BUSINESS
This strategic location has allowed Savonor to maximise its potential in the industry and market, and has paved the way for both business growth and developments to help recognise the future expansion of services within the company.
"In 2006, we initiated an important backwards integration project," Kuntze informs us. "Before then, Savonor's operations were limited to soap manufacturing, but by the end of 2006, we had successfully set-up a vegetable oil refinery and established agricultural operations in our own plantations. As a result, we are now a vertically integrated industry that is able to capture the whole value chain, from the agricultural raw materials to the finished goods, for example edible oils and soaps."
Savonor's agricultural operations are not limited to its company plantations. The business also invests significantly with regard to both finance and effort in sustainable out-grower programmes and in the area of helping smallholder farmers improve their own individual agricultural practices and resulting yields.
Doing so allows Savonor to contribute to the national agricultural development and the strength of its own local sourcing base. Likewise, through the company's Agroforestry programme, Savonor also invests in agricultural innovation so as to foster new models of regenerative and sustainable agriculture, utilising the latest methods available in the field.
"As we operate in 'high-volume/low-margins market', it is crucial for us to continuously improve our operational efficiency," Kuntze tells us. "Our focus on innovation, better technology, and specialised know-how is what allows us to preserve our competitive edge in today's volatile times."
This innovative mindset is a primary factor towards Savonor's position in the industry, but that is not the only thing that makes it unique. With a 50-year presence in Burundi, the company has been allowed to build strong roots in the country and the continent. Savonor plays an important role in the Burundian economy and has developed strong bonds with local communities through its decades of business there.
CARING FOR THE COMMUNITY
The company's model of vertical integration enables Savonor to control its own supply chain and to strengthen its market position. And on top of this, the company's local presence and brand recognition allows it to connect with its customers and to customise products to the tastes and needs of the local market. This incorporation and care for the community is reflected in the efforts made during the COVID-19 pandemic.
"During the pandemic, Savonor joined forces with UNICEF," Kuntze continues. "Thanks to the partnership, people were able to acquire soaps for half the cost. At the same time, we run awareness-raising campaigns to teach and inform about the importance of good hygiene and preventive measures to ward off the virus.
"Our bond with local communities is crucial to peoples' wellbeing and our long-term success. As a main employer in the country, we have a social responsibility to live up to. Our engagement should not stop at the supermarket shelf. This is particularly true in a country like Burundi where extreme poverty is – unfortunately – still widespread."
The bonds of social responsibility and governance extend into the realm of environmental welfare as well. For Savonor, the importance of both community-centred aid and environmental sustainability cannot be overstated.
"As part of our CSR practices, our out-grower support schemes have been on-going for many years," Kuntze elaborates. "In addition to supporting reforestation projects and charity, we recently finished building a health centre that will be donated to a local commune. We also use parts of our plantations to grow medicinal plants, such as Artemisia and Moringa, and food crops for the benefit of our employees and their families.
"Through these programmes, we aim to contribute to better livelihoods for smallholder farmers and local communities."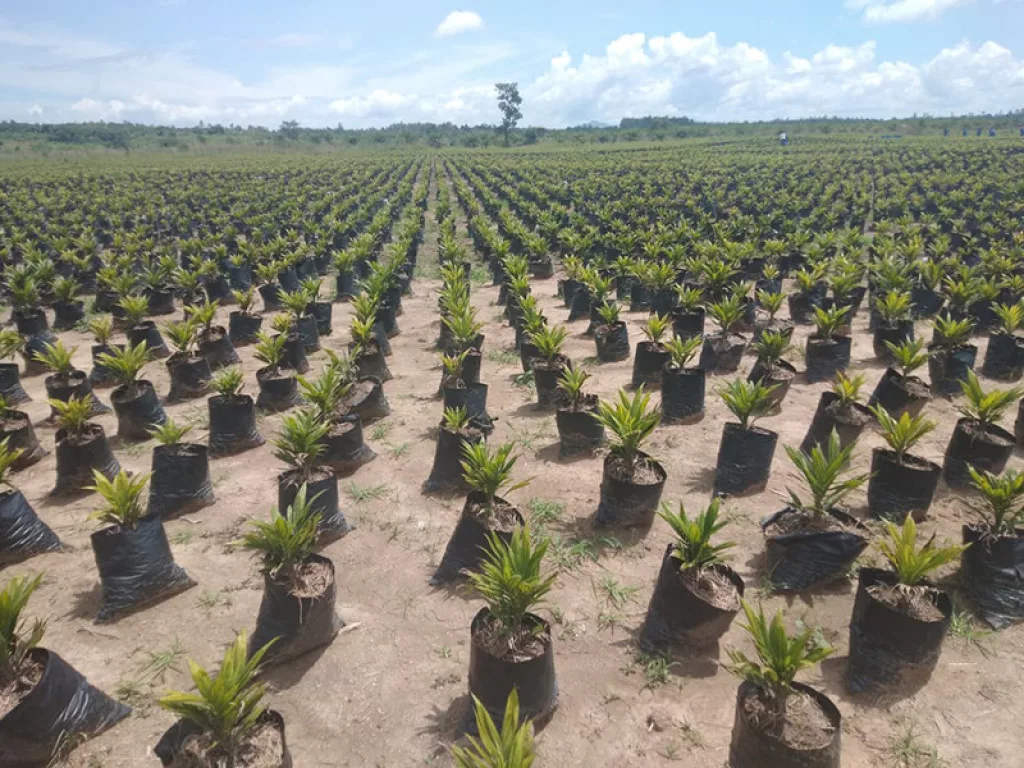 A GREEN VISION
To help build a sustainable future, Savonor's first aim is to be as sustainable an organisation as possible. According to Kuntze, the company must therefore never lose sight of its own business sustainability, which will then allow it to contribute to creating a more sustainable future for Burundi as a whole.
"We focus both on sustainable agriculture and on sustainable livelihoods," he tells us. "Regarding the former, we plan to move towards agroforestry-based regenerative agricultural systems. Regarding the latter, we improve livelihoods by providing direct and indirect employment opportunities to thousands of people as well as through our CSR programmes described above.
"We are optimistic about next year as we expect the post-COVID-19 economic recovery to take off in full swing, also in Burundi. Our key priority is therefore to organise our productive capacities to be ready to support the country's economic recovery, and better Burundi for the future."
Q&A
How important are your employees and company partners to the success of Savonor?
Matthias Kuntze, Chairman, Savonor: "Our people are our most precious and most important resource. This is not only true for us but should apply to any organisation that pursues a serious vision and goals.
"We consequently invest significant efforts in recruiting the right people for the job and keeping them there. As we grow and improve as an organisation, we also want our employees to grow and develop as professionals. This lies at the heart of our talent retention strategy. On-the-job training and train-the-trainer approaches are crucial to this.
"Supply chain management is always a challenge. This is especially true for a landlocked country like Burundi and in the aftermath of a global pandemic that has disrupted supply chains worldwide. It is now, more than ever, vital for us to work with reliable partners and suppliers that fulfil our requirements on quality, price, and delivery times. They too are vital to our continued success."