As a leader in Cameroon's construction sector, Cimencam is well placed to thrive in an industry that is in the midst of significant transformation. Benoit Galichet, Country CEO at the firm, tells us more.
INTRODUCTION
Cameroon is a highly competitive and challenging environment to operate in.
However, certain players in the construction sector are showing no signs of slowing down – enter Cimencam. The company is a subsidiary of the Holcim Group and is a leader in construction materials in Cameroon and Central Africa. Today, Cimencam focuses its marketing strategy on innovation, with the development of quality products and services tailored to meet market expectations.
And sitting at the helm of proceedings in Cameroon is Benoit Galichet. As a vastly experienced industry executive, Galichet has served in his current role as Country CEO since July 2018. During his time with the company, he has witnessed first-hand the transformation in Cameroon over the past three years.
"I believe the construction industry in Cameroon is very attractive and dynamic," Galichet tells us. "The country is moving towards achieving emergence by 2035, and this has a real impact on the construction sector, especially with the major infrastructure projects that have been launched."
It is Galichet's belief that as the first cement plant established in Cameroon, his company has played a significant role in the development of the country. "We are very proud and honoured by the confidence that our customers put in us, and we are constantly working to continue to provide quality construction solutions that meet our customers' expectations."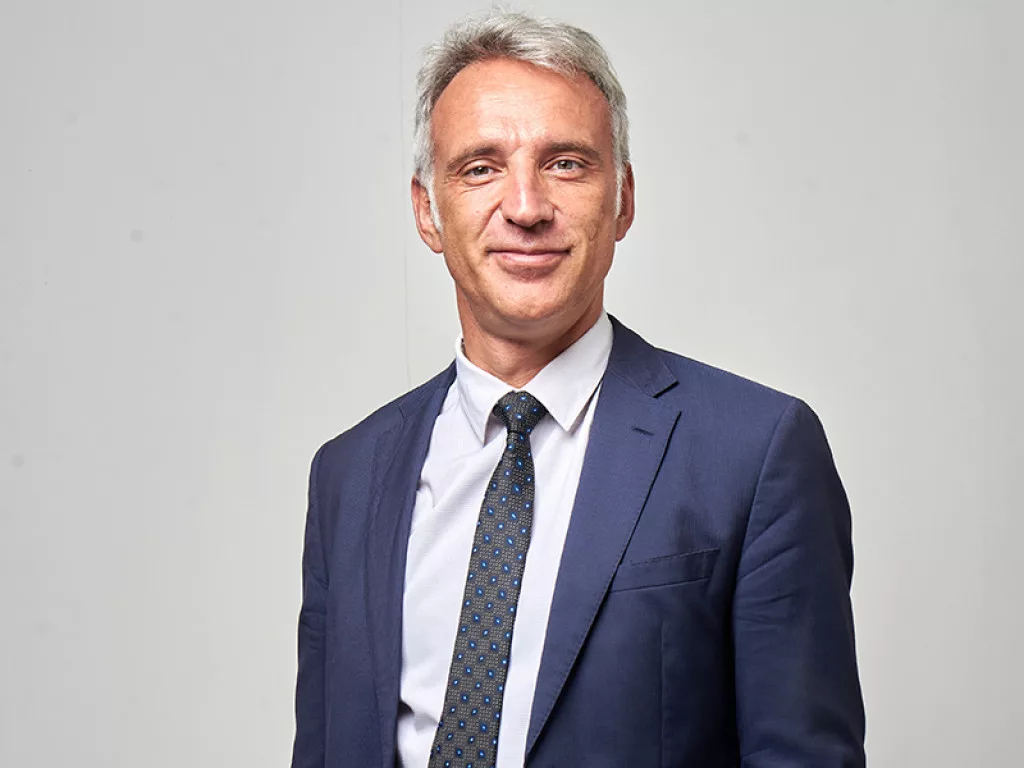 STRONG PRODUCT OFFERING
Indeed, Cimencam offers a great range of products that respond to customers' different needs. This is evidenced through the launch of HYDRO, described as an 'ideal solution for building in humid areas, and suitable for concrete and mortars'.
"We are also very proud to be able to propose quality ready-mix for large construction sites," explains Galichet. "There is still a lot to do to on our way to innovation, and we are very excited about the next decisive steps that we will take to maintain our leadership on the market."
EMBRACING DIGITAL
As a result of the increasingly competitive space in Cameroon, it is essential to embrace innovation and operate with a proactive approach in the market in a bid to stay ahead of competitors. Subsequently, Cimencam has developed a deep range of digital tools that significantly change the way cement is brought to the customer in Cameroon.
"We have developed an application called MyCimencam, which is an online sales portal having among other functions, to record and monitor customer orders 24/7 around the world, to follow up on collections planning, deliveries monitoring, as well as to manage customers' complaints," says Galichet. "Since its launch in July 2019, more than 1,000 customers are using MyCimencam; this represents approximately more than 15,000 orders recorded, that is approximately 70 percent of Cimencam's turnover in 2020."
Another great illustration of how Cimencam differentiates itself through digitalisation is SABITOU Construction, an educational mobile application allowing customers and consumers to learn everything they need about construction. "The application is enriched with tutorials, information on building technologies, types of cement and uses. It is another means to make a difference through our specific offerings," Galichet tells us. "Cimencam gives its customers the opportunity to have tailor-made products, to respond to very specific needs. This has been the case for the construction of the Nachtigal hydroelectric dam, in a suburb of Yaoundé. We aim to be able to adjust the formulation of our products to bring the best solution possible to very complex construction projects."
Cimencam is currently in the midst of two significant projects. These are the construction of a dry mortar plant located close to the Bonaberi site, as well as the construction of a new production plant on Figuil site.
The dry mortar plant is expected around the first quarter of 2022 and will produce three families of dry mortars under the Holcim TECTOR brand: adhesive mortar (basic, medium and premium), commonly called 'cement glue'; masonry mortar and coating (common masonry, plastering, finishing and decoration); technical mortar (waterproofing mortar). The other project is the development of the new clinker and cement production plant at Figuil in the north of Cameroon.
"This is more than 50 billion CFA Francs investment," reveals Galichet. "The new integrated factory will strengthen our product offering and increase our production capacity from 1.5 million tonnes to 2.1 million tonnes per year. It will also help Cimencam to meet the growing demand coming from the northern regions of Cameroon, and also from the countries of the sub-region."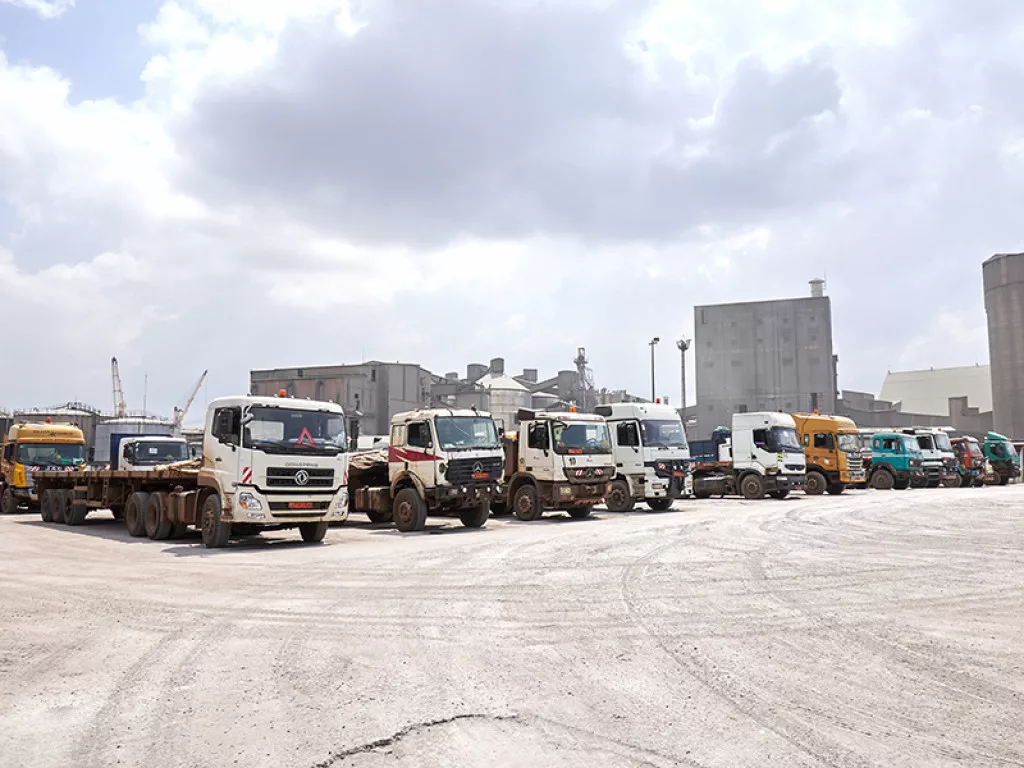 THERE FOR CAMEROON
Cimencam strives to be there for customers across the entirety of Cameroon. In order to achieve this, implementing a strong focus on route-to-market is essential. "This starts by ensuring that we bring our products as close as possible to our national and sub-regional customers," discusses Galichet. "Having plants in various areas of the country contributes towards that objective. That objective is also supported by the presence of warehouses either owned by the company, or by affiliated distributors."
And helping to bring the products even closer to the customer, Cimencam has recently developed a franchise network called BINASTORE, a global professional traders' network providing customers with genuine, quality building materials and solutions at very competitive prices. Today, there are more than 120 BINASTORE franchisees spread across the country.
"The company also possesses a fleet of trucks. In early 2020, we equipped ourselves with a digital tool named the Transport Analytic Centre," says Galichet. "That tool allows us to monitor the operational performance of our fleet and take the right decisions to ensure that our delivery process is as efficient as it can be, for the satisfaction of our customers.
"Towards our goal to deliver quality products everywhere in Cameroon, we remain conscious of our environmental impact as a truly responsible company. That is why we also seek for opportunities to run our business in the best way possible for people and for the environment.
So, it is good to mention that we are using railways to transport our products over the country, which contributes to reducing CO2 emissions related to our business."
SUSTAINABILITY DRIVE
In today's world, operating with a greener approach isn't something that is optional anymore. Cimencam understands the true value in this and outlines four main areas of its corporate social responsibility strategy: health and safety, employment, environment and infrastructure.
Cimencam's ambition is to maintain its industrial growth while reducing its ecological footprint. As such, Cimencam has planted over 30,000 trees, as well as the ongoing transition to use biomass instead of fossil fuels in its plants. "For health, recent actions include various donations of protective equipment against COVID-19 to employees, to neighbouring communities as well as to the Cameroonian government as a contribution to the National Solidarity Fund," explains Galichet. "Regarding safety, our awareness campaigns carried out in our neighbouring communities, aimed at reducing road accidents have been important."
Galichet reflects on his company's recent achievements and believes that without dedicated staff, Cimencam wouldn't be in the position it is today. "All the exciting achievements the company can pride itself on would not have been possible without the dynamism and dedication of a great team," discusses Galichet. "It is very important to emphasise that our employees are at the heart of each battle that we win on our way to success.
"Our ambition is to continue on the way to growth leans on the enthusiasm, the innovation capability, and the willingness to make things happen that our people will be able to demonstrate. We want them to feel proud to work for Cimencam within a mutually rewarding relationship."
VIEW THE CIMENCAM BROCHURE