Tertius Cilliers, CEO at Synercore, discusses his company's customer-centric approach and innovative drive to operations in South Africa.
INTRODUCTION
Our philosophy is simple; without our customers we have no business."
It really is that straightforward for Tertius Cilliers, CEO at Synercore.
His company is an investment firm which acquires shares in various food research, application and ingredient companies. Established in 2016, Synercore's ultimate vision is to provide innovative and sustainable food solutions to Africa that meet customer and consumer demand, along with an accurate awareness of market developments and opportunities. According to Cilliers, who has served in his current position since 2016, this is successfully achieved through shining a light on innovation.
"We need to remain relevant by understanding the needs of our customers and local market conditions, and have the competence, speed and agility to serve such needs," he discusses. "We understand the local market conditions, technology and innovative solutions needed to deliver sustainable, complete and nutritious food product solutions to our customers and their consumers. Our customers support us because of our R&D and innovation support, competitive pricing, excellent service and the quality of our ingredient offering."
Today, Synercore is seeking to specialise more within various categories across the food industry in important segments such as cultures and flavours for example, while striving to be the preferred supplier in South and Southern Africa as far as its existing product portfolio is concerned. However, such expansion hasn't always been an immediate priority.
"As a relatively young company, when we started it was important to establish ourselves and our service offering in a very competitive market first," discusses Cilliers. "The strategy was to focus exclusively on leveraging the value propositions of the companies we merged to form the Synercore Group. This mainly focused on the dairy, bakery and beverage categories, while also being able to supply some specialised commodity materials into the market. Within these categories and due to our then existing customer base, it was important that we stocked a range of functional ingredients for each of these divisions that could provide a total solution within the respective categories."
Since then, Synercore has grown exponentially and is now competing against internationally recognised service providers in the same industry. In order to continue to demonstrate sustained growth, Synercore acknowledges the importance of staying relevant and competitive worldwide instead of just locally.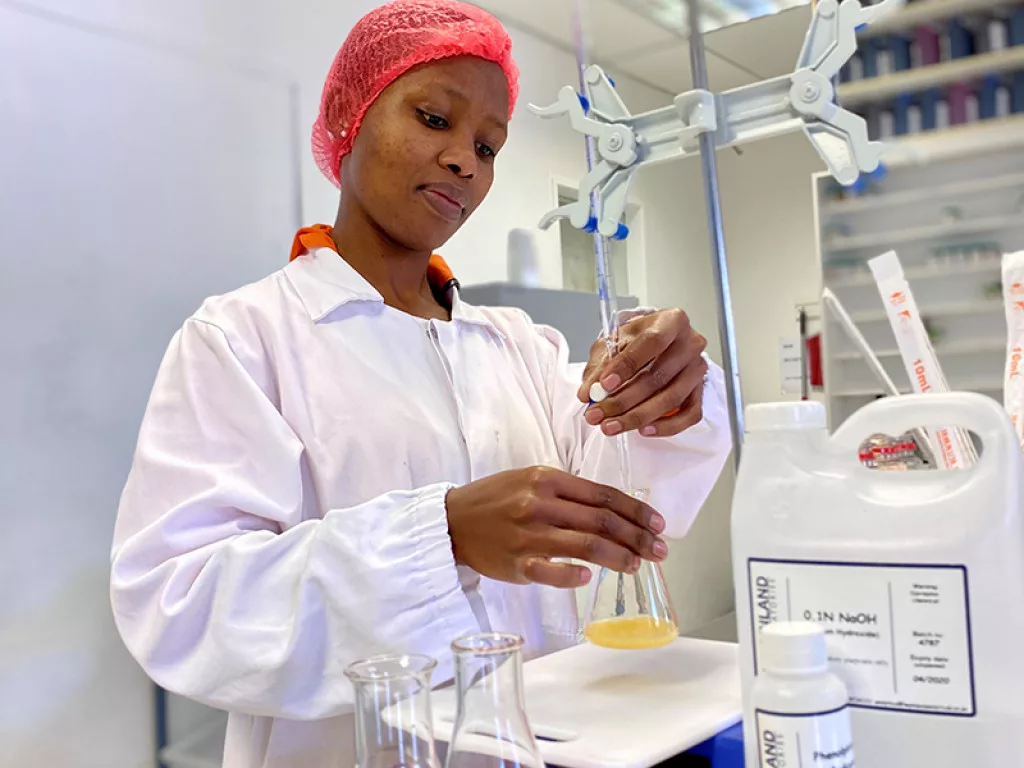 "We have accelerated pure research and development initiatives with commercialisation possibilities, such as our project of removing biogenic amines from wine, by expanding our support to Innovative Research Solutions and increasing our investment in R&D and innovation (NPD)," discusses Cilliers. "Lastly, we have invested in new business units or categories, such as fats and oils, culinary, alcoholic beverages and more recently proteins (meat, vegetable and alternative proteins). Ultimately, we aim to be the most complete and competitive food innovation and solutions provider in South and Southern Africa."
Synercore operates with three core pillars: teamwork, innovation and customer excellence. "Culture eats strategy for breakfast – and therefore it is important that we highlight our culture statement: 'To foster passionate, innovative and like-minded individuals to create sustainable business based on respect, trust and compassion towards each other, our customers, our community and our environment.'
"As far as the three pillars are concerned, we do believe that in order to deliver on our strategic objectives as a company, we need to ensure that as far as teamwork is concerned, we invest in the best local talent and resources available," adds Cilliers. "It's important to create an environment in which our employees are motivated to learn, excel and be productive as the health of the company starts with the health of each employee."
Innovation is at the heart of Synercore's strategy. The company fosters innovation by investing around 10 percent of its revenue in research and development. Indeed, the company has a dedicated New Product Development team under African Food Industries, its sales and application division of the business. As a result, Synercore invested in Innovative Research Solutions (IRS), a company with highly educated scientists and dedicated researchers based at the Department of Food Science at Stellenbosch University.
In addition to investing in locally available R&D and NPD resources, Synercore also collaborates with leading international ingredient and technology companies to provide specialised food solutions to the dairy, bakery, beverage and related industries within Southern Africa. The collaboration allows Synercore the unique opportunity to benefit from leading international food companies' experience, expertise and research infrastructure to ultimately provide innovative solutions to our customers.
"As far as customer excellence is concerned, we believe that people invest in people," discusses Cilliers. "We need to understand our customer and acknowledge that they are competing within an extremely competitive local and global market."
Achieving sustained and long-term success in any market is made more challenging without the influence of quality partners. For Cilliers, he understands this well and points to the impact key, strategic relationships can have on business.
"Through many years of experience, and through the challenges we face, we acknowledge that it is impossible to try and contribute and solve these on your own – we truly believe in the principle of collective intelligence," he stresses. "In many respects our suppliers, together with our strategic partners, are the unsung heroes that have contributed so much to the success of Synercore during the past five years. Our customers remain central to our success, and without either the support of our suppliers and customers, we would have no business, it is that simple."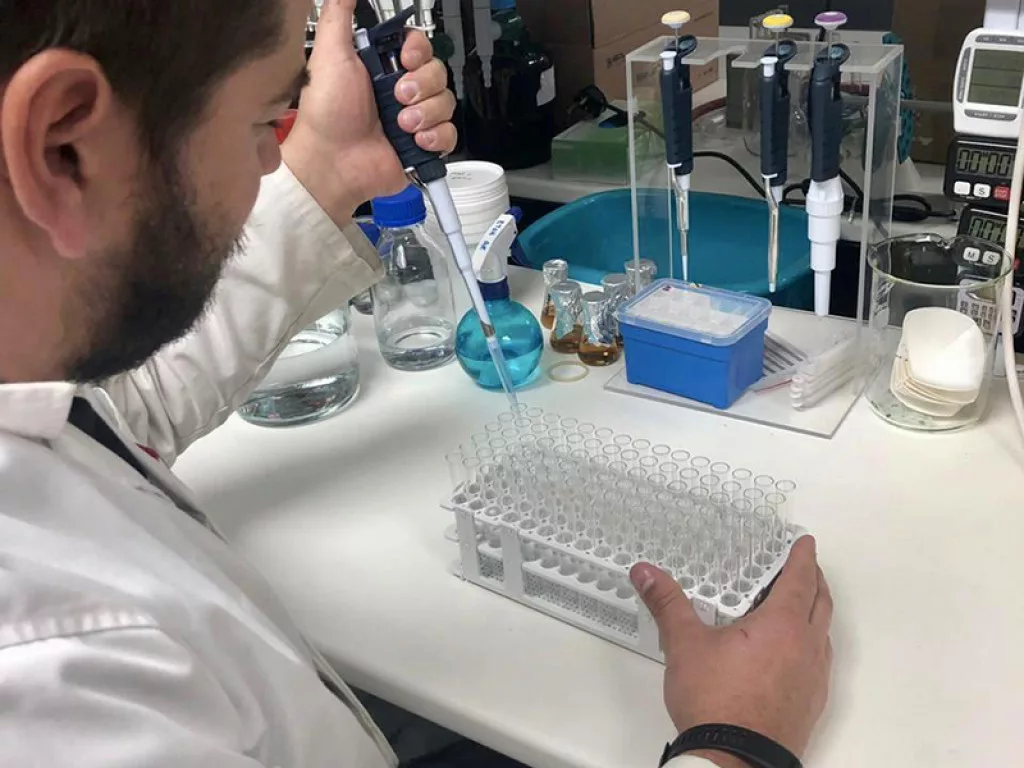 However, it is not enough to solely be a partner. Cilliers is adamant that any companies that Synercore is in business with must share the same core values otherwise any collaboration wouldn't stand the test of time.
"We look for pretty much the same values we aspire to as a company, namely: they need to be innovative, strive to deliver quality products, solutions and services, be reliable and accountable while being resilient and supporting the entrepreneurial mindset and integrity."
Harnessing a positive culture is a key component of success. Without good employees, a business would fail. In Cilliers' mind, it's not something that he takes for granted.
"Our most valuable asset in our company is our employees and they ultimately determine the culture of the company," explains Cilliers. "I truly believe that better people make better employees and therefore it is important that we invest in their growth as well. In this regard, we have various initiatives aimed at developing employees by installing a culture of continuous improvement and learning, and investing in the next generation of scientists and employees as well."
Over the past 18 months, the COVID-19 pandemic caused unprecedented challenges on a global scale. One of Synercore's main successes was its clearly defined strategy for the short, medium and long-term.
"We too had to adjust during these times, but as we always say, difficulty brings opportunity, and this has been the case for us at Synercore too," notes Cilliers. "We have spent more time on value analysis and value engineering of product formulations improving existing value offerings, while investing more in R&D promoting sustainability through valorisation of potential waste streams. We have developed many proactive new products and concepts, including launching an online innovation shop that showcases our ingredients and formulating skills, communicating it to customers and consumers through tangible, fun concepts and brands. We have also expanded on our value proposition, through starting new business units and investing in more specialised categories.
"Fortune favours the brave."