An African start-up success story, co-founder and CEO of Flutterwave Olugbenga Agboola, discusses the power of community as the payment-processing company with a unifying vision.
INTRODUCTION
Few African start-ups can claim to be part of the billion-dollar club.
Yet earlier this year, Nigerian Fintech success story Flutterwave officially gained unicorn status, as March saw the company close at $170 million following Series C funding, with a value of $1 billion.
This landmark achievement is reflective of the upward trajectory that Flutterwave have enjoyed since inception in 2016, thereby securing their prominent position within the African tech ecosystem.
For CEO and co-founder Olugbenga Agboola, his pioneering vision of establishing a seamless and secure online (and offline) payments system across Africa, was soon reinforced by the company's success. Just two years into the business' tenure, Flutterwave had processed over $1 billion in transaction value through their various platforms and digital payment solutions aimed at both enterprises and individuals.
"Flutterwave is a payments technology company helping businesses in Africa and all over the world send and receive local and cross-border payments globally via one API (Application Programming Interface)," Agboola outlines.
Through this technological infrastructure, Flutterwave reinforces the continent's connection to the global economy. No small feat, and certainly a daunting prospect in the nascent days of operation, Agboola persevered nevertheless. Along with the successes outlined above, notable accolades have ensued, including the award of 'Best Technology Platform' by The Asian Banker and Flutterwave's acknowledgement as Africa's Best Fintech Company at the 2017 Apps Africa Innovation Awards.
On his journey from software engineer to CEO, Agboola comments that "none of my previous work endeavours have challenged me like Flutterwave."
After entering the fintech space in 2004, Agboola counts some of the most renowned titans of technology within his career history, namely Paypal, Google, Access Bank, and Stanbic IBTC Bank.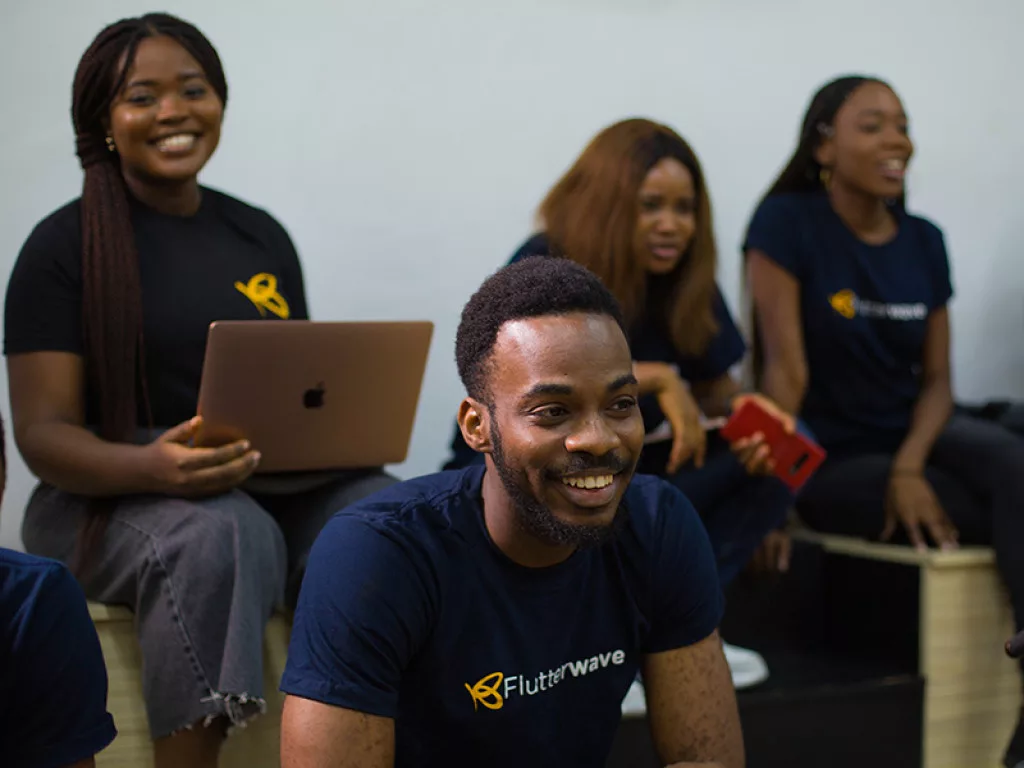 "I am passionate about the Fintech and payment sector especially in emerging markets, because I believe it is the key to leapfrogging growth and commerce," he states.
Indeed, across Africa, the recent proliferation of Fintech companies has made the sector fertile ground for investments. This particularly applies to US investors, making Flutterwave one of the very few African start-ups to secure over $200 million in funding.
As a Nigerian-owned and operated company, Flutterwave's operational headquarters are in the country's economic hub of Lagos, with additional offices in San Francisco.
"We also have teams in the US, UK, Lithuania and African countries like Côte d'Ivoire, Rwanda, Uganda, Kenya, South Africa, Zambia, etc."
Flutterwave's key solutions aimed at businesses and retailers comprise Flutterwave Checkout – a platform designed for e-commerce businesses, payouts and collections for enterprise businesses – and Flutterwave Store, which provides payment links for solopreneurs and small businesses. In terms of their offering for individuals, Barter by Flutterwave is designed to enable cross-border payments for the everyday consumer. This mobile application has proved a fruitful avenue.
"Barter by Flutterwave is a peer-to-peer payment solution available across Africa and the world. We launched it in 2018 in partnership with VISA, to help people make payments through virtual cards on global sites like ASOS, Netflix, etc.
"Currently, you can do so much more with Barter. You can send money all over Africa and make payments to loved ones across the continent. We currently have over 500,000 users sending and receiving money across borders, seamlessly and instantly," he adds.
With their wide-reaching network currently enabling payments for approximately 290,000 businesses, Flutterwave counts prestigious enterprise merchants such as Uber, Flywire and Booking.com within their esteemed clientele, as international businesses seek to expand their African presence.
It is their unique market offering that distinguishes Flutterwave from other players within the Fintech sphere. "What makes our solutions stand out is that we are able to process payments in over 150 currencies and multiple payment modes," Agboola explains. These include mobile wallets, local and international cards, bank transfers, and of course through Barter by Flutterwave.
At a tangent to most of the industries impacted by the ongoing COVID-19 pandemic, when the virus struck in 2019, Flutterwave were one of the few businesses to benefit from the attendant boom in e-commerce due to national lockdowns. Indeed, Agboola refers to Flutterwave as operating within what he terms a 'Covid beneficiary sector', alongside other industries that have been positively impacted by the pandemic, such as gaming, streaming, and remittance.
"The COVID-19 pandemic ground various industries to a halt. We're a payments processing company and the implications of this is that we provide services across many industries like transportation, aviation, hospitality etc. These industries got hit the hardest and for some months," Agboola observes. Recognising the opportunity to help, with many small African retailers particularly vulnerable to the pandemic due to a lack of online presence, Flutterwave jumped in with the invention of the Flutterwave Store to act as a digital storefront.
This desire to empower and aid, with innovative 'local solutions for local problems' embodies the spirit of community that is at the very heart of Flutterwave's operations.
Agboola himself is a firm believer in the "power of community", extending beyond Flutterwave's network of staff, customers, investors, partners, and regulators.
"If you're going on a journey, entrepreneurial, career, etc, it is always best to find a community of like-minded people that would help you achieve your goals in the best way possible.
"At Flutterwave we approach the community in a unique way. We understand that businesses need to band together to grow their business, learn new marketing and sales tactics and improve their chances of success," he expands.
With an infrastructure reach encompassing 33 African nations, including Nigeria, Uganda, and South Africa, Flutterwave extend their unifying vision of redefining Africa as a country, in terms of a unified enabling business environment.
They recognise that successes within the fintech result often have a directly beneficial effect within other sectors, such as Healthtech and Agritech. This general concern in ameliorating African business conditions is reflected in Flutterwave's investments, particularly focused at female-owned SMEs.
Flutterwave's quasi-centralised chain of operations is instrumental in effectively driving expansion whilst focusing on country-specific successes, thereby strengthening the company's solutions.
"Our experience having a quasi-centralised chain of operations is that every team across every country takes responsibility for the success of the organisation in their countries. So, there's clear ownership and strategic understanding of the goal at every point in time.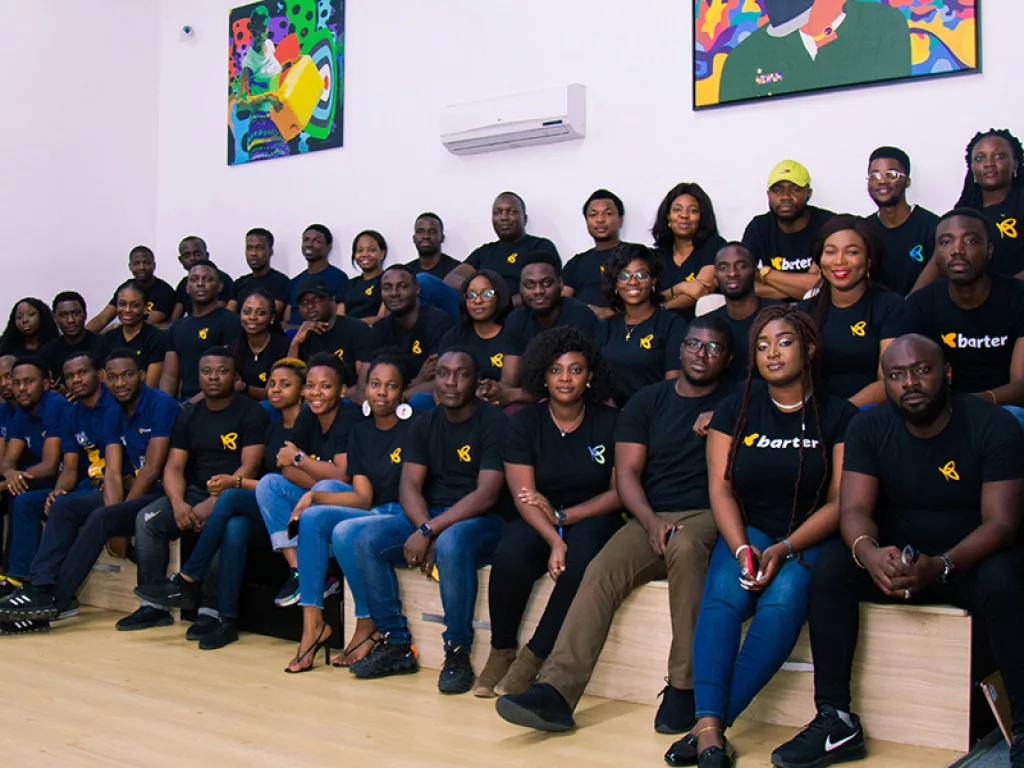 "Every country and the teams therein form a major part of the strategic goal for that country or region, periodically. That is why we focus on local solutions for local challenges, as seen in Kenya where we integrated M-Pesa to help businesses with payouts and collections, and in Nigeria where we integrated Pay with Bank Transfer," states Agboola.
Honing this lens within the structure of the company itself, the Flutterwave workforce, affectionately referred to as 'Wavers', are the essential backbone of operations driving the young company's successes.
For Agboola, Flutterwave is more of a social enterprise in terms of finance's ability to affect ordinary lives, and the empowerment that can result for effective money-management.
"I like to look at the fintech space from the angle of human-centred impact. People are able to receive remittance from loved ones abroad via Barter, and doing so much more," he comments.
Numbers aren't everything, and as such, Flutterwave measures its successes in the valuable metrics of customer growth and retention.
With their unique methods of payment-processing and laudable people-centric ethos, Flutterwave have their sights firmly set on further expansion, leveraging capital flow to bolster their client base in the global market.
"Our key priorities are to expand into more markets, improve our customer support and support more businesses in their growth journey. We're continuously improving our tech, and training our people to better support our goals for the future. Specifically, we are looking to start operations in North Africa soon," Agboola explains.
It seems the journey has only just begun for Africa's premier payment solutions provider.