We spoke to Craig Hovey, Chief Technology Officer at DigiOutsource, about the company's adaptation during COVID-19 and its goals for the future.
INTRODUCTION
The growth and importance of the tech industry has increased substantially in this past decade, and critically within this past year.
Since the inception of national lockdowns all over the globe, the latest digital products and services have become vital to the smooth operation of many industries, companies, and employees. Alongside this increase in digital services, the realm of online entertainment has risen in demand across the board. Video streaming services have boomed, the global gaming industry has seen a significant rise in players, streamers and followers, and global online gambling companies, whether through sports or active games, have seen a tremendous uplift in customers.
For DigiOutsource, this global growth in consumer demand has led to a competitive industry in which to operate.
"You do feel the growth in this space especially through the difficulty in retaining talent. With a lot of big players outsourcing services into South Africa that talent pool is in demand," begins Craig Hovey, Chief Technology Officer at the company.
"This is great for our country and for the people who live in it. I am passionate about our country and I want to see continued investment into the amazing talent we have here.
"While this does create a competitive market for talent, every challenge is an opportunity, we have always focused on a culture that is centralised around our people and, now more than ever, the focus is on growing the technical talent to truly drive innovation."
DigiOutsource is an industry leading global technology and e-commerce company. With a focus on the global online gambling industry, DigiOutsource's services cover the entire eco-system of supporting gaming brands, including acquisition marketing, call centre support, risk and fraud screening, retention services and financial reporting. Underpinning these core services are the company's support departments that make this all possible; from the technological side of infrastructure, development and business intelligence, to its HR, training and facilities teams.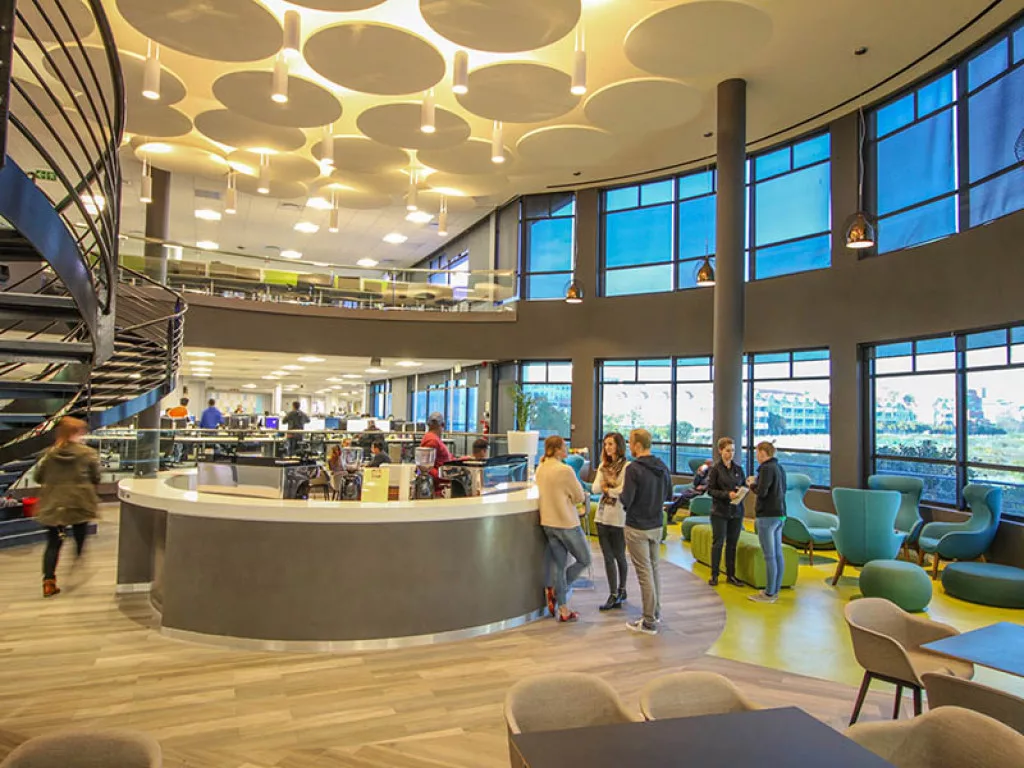 Primarily located in Cape Town, and with just over 2,000 employees, DigiOutsource also has an office in London at which the company's recruitment strategy brings in talent from across the globe to the company, providing DigiOutsource clients professional support across various regions.
DigiOutsource sets itself apart from its industry competition through its collective industry know-how and professional execution of its services.
"It's the experience we have and the systems we have built to maximise the effectiveness of the product we offer; we have focused on in-house development allowing for bespoke solutions not available off the shelf. These systems have 25 years of experience in their DNA, not easily replicated," Hovey informs us.
This experience has carried the company through the challenging 2020 period. Despite the popularity of online games and entertainment rising, there are obvious challenges when it comes to workplace restrictions and employee health and safety. However, Hovey assures us that DigiOutsource places employee safety first.
"We always prided ourselves in being adaptable – change is the norm for us," he tells us proudly. "COVID was exactly that, a change of the way of working. For DigiOutsource, we were a non-mobile workforce company – you could count the number of users that had laptops on one hand. So, phase one was business continuity, and this is where our DigiPeople and our culture really showed its true colours. Staff used their personal PC's or re-purposed machines from the office in the switch to home working, and this was done with zero interruption to the business and was an amazing team effort.
"Then going forward, it has changed how we look at work from home vs in the office, especially in the tech space, where we have seen a dramatic increase in productivity. We are fortunate to have amazing office workspaces with a recently re-furbished tech building that focuses on collaborative spaces and less so on traditional open plan desking. Our focus now will be to get that balance right, being in the office when you need to brainstorm, strategise, or just take some downtime from the home stresses, and then back at home when you need to focus and get the work done."
Microsoft, one of the company's major partners, has been critical in this flexible approach to work through services such as DigiOutsource utilising Teams as a collaborative digital workplace tool.
This employee-centric focus has led the company to successfully complete in-house projects that reinforce the professionalism provided by DigiOutsource. One such project is DigiLife; the company's new intranet in the cloud to improve communication and the ability for staff to interact with management and increase the mobility and effectiveness of work wherever employees may be based.
"Another is ISO 27001," Hovey tells us. "Driven mostly by regulatory requirements in certain countries, we see this as an absolute requirement to establish the best practices and good corporate governance. Information Security has always been a big focus for us, and it will be good to prove this with the seal of approval ISO 27001 gives you. Following this, we will continue to focus on compliance certifications across the board."
For DigiOutsource, supply chain partnerships aid operations and are critical to the company's success. Focusing on a multi-vendor approach, DigiOutsource removes single dependency on individual partnerships.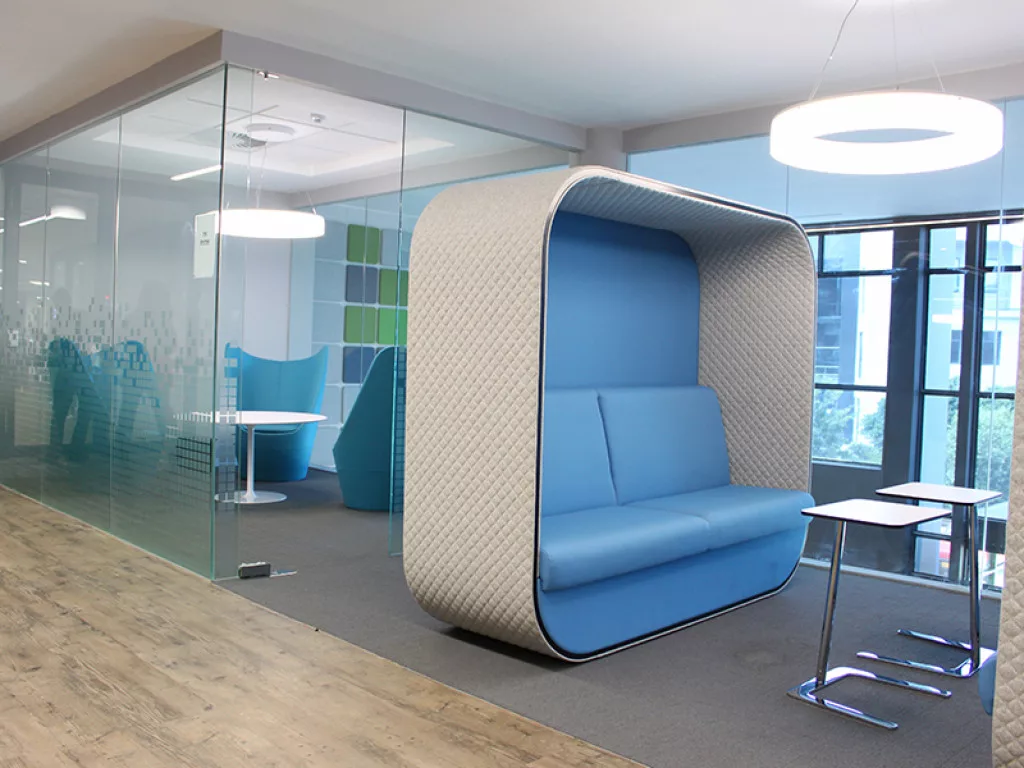 "This is critical in South Africa," Hovey assures us. "We do our best to partner with magic quadrant leaders to further mitigate this risk, most noteworthy is Continent eight for our global hosting services, Dell Computers for our compute needs, Pure Storage who have completely revolutionised our storage services and Palo Alto for their advanced security services.
"Microsoft themselves deserve a special mention, two years ago we made the move to their cloud offering and have found their services to be life changing. Especially their security services that have turned our response times into minutes whenever someone tries something funny.
"We have however struggled during this time to get stock moved into the locations we need them; this causes delays but nothing that hasn't been managed and so there have been no significant impacts to our effectiveness."
Through 2021 and beyond, DigiOutsource's primary goals focus around supporting its clients' goals for expansion and growth; ensuring a focus on operational efficiency and user-centric products to support these goals.
"We base our success here on the DORA metrics, mean time to recover, change fail rate, mean time to deliver and deployment frequency," Hovey says. "This touches on another goal of reducing the time from insight to actions, being able to make data informed decisions in the moment, this will see investment in real-time analytics tools.
"Combine these and we can shorten that feedback loop between having an idea, testing it with real users and then informing future ideas, we believe this is key to being ahead of the competition."