In Rwanda, seven million people live without power. Karl Boyce, CEO of ARC Power, discusses his mission to connect the country.
INTRODUCTION
"Africa is, without a doubt, the most exciting place to work in at the moment."
That's the view of Karl Boyce, CEO of Arc Power. Over the past 15 years, Boyce has worked in Rwanda, originally on biofuels projects and during his time in the country, he has witnessed first-hand that one of the biggest factors limiting national development was the lack of electrical power in the communities.
"Africa is the final frontier market and has so much potential, particularly in the renewable energy space," he explains.
"It actually has an advantage over more developed markets in as much as it will be possible to leapfrog traditional infrastructure such as distributed clean power and national grids, electric vehicles and fossil fuel vehicles. This was clear in the way that mobile leapfrogged traditional landline in Africa."
Rwanda is a densely populated country and has a total population of around 12 million people. However, despite such statistics, seven million people are still without power, while in Africa itself, that figure exceeds 500 million.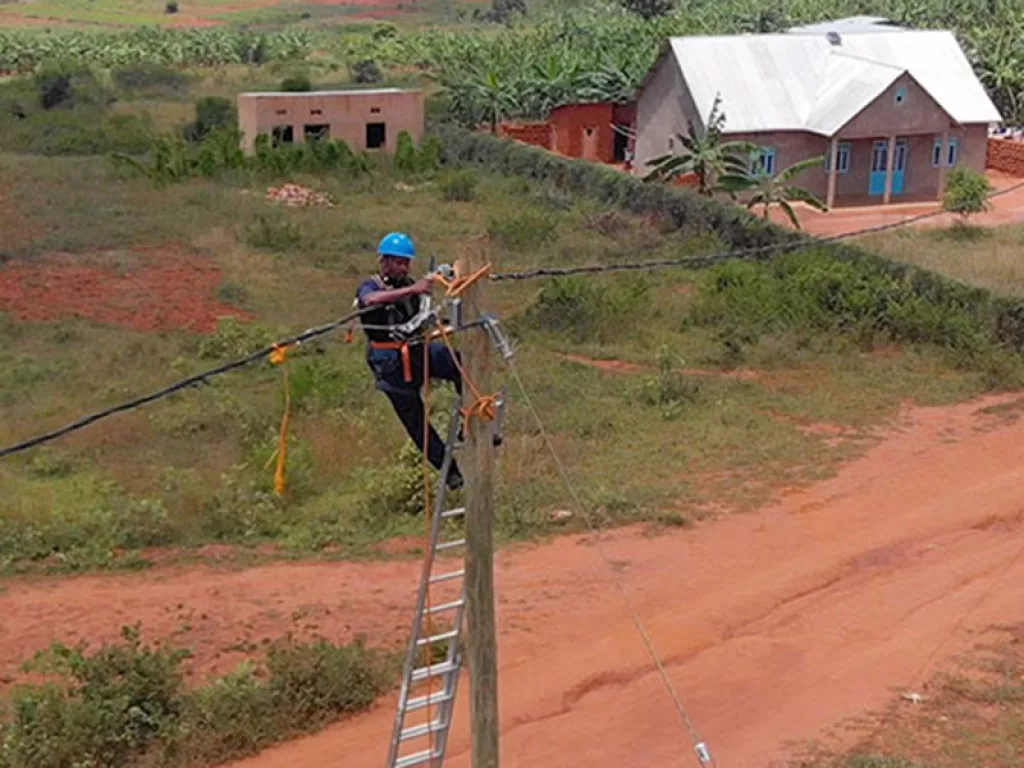 ARC POWER'S AIM
The organisation has a mission to connect every house and business with affordable, reliable and clean energy provision through adaptable containers in order to transport and house a modular solar generation base station. This will allow expansion in line with long-term growth.
Solar energy isn't a new innovation in Rwanda. Existing solar home systems performed well, however, the DC Power provided was small scale and when the sun went down, the power went off. Upon building relationships with the Rwandan government, the national energy firm and local communities, it became apparent that off-grid energy would provide the optimal solution.
ARC Power means solar with a difference. The firm integrates its proprietary SMART system with off-the-shelf highest quality components, all while employing people from local communities to develop off-grid power systems (ARCs) for families and businesses. For Boyce, he's clear about his company's competitive edge.
"We have built our business model around democratising access to energy for everyone so we do not charge any installation or connection fee, but have built that into the tariff," he explains.
"This makes it affordable for everyone to have access to power. As a company, we also want to ensure that we are providing a long-term, sustainable solution so our generation units are quick and easy to scale, as demand for power increases in communities."
ARC hubs are safely designed and constructed in line with the high standards and specifications set out by the National Grid. Installation follows strict quality criteria and meets the standards of national utility providers. ARC Power architects obsolescence through using off-the-shelf, tried and tested components from industry-leading manufacturers. Once in operation, an ARC is managed remotely through proprietary cloud technology, providing a low maintenance solution.
The firm's ARC hubs are transported in standard 10, 20 and 40-foot shipping containers. Upon its arrival at the installation site, the container acts as a housing for the ARC. A single ARC hub can be installed and connected within two weeks. Its modular solar generation systems are scalable and allows for expansion in line with long-term demand growth.
Despite the challenge of COVID-19, ARC Power built its first solar business park next to one of its generation units.
"Having provided power to a cluster of villages, there was an opportunity to support the development of new businesses with a small business park," explains Boyce.
"We will have a milling company, welding shop and a bakery operating there shortly, which should increase the wealth in that area. This has now become part of our business model, so we will build a solar business park at each ARC site going forward, which will also house a battery swapping station for electric vehicles."
By 2040, an estimated 140 million Africans could access electricity from mini-grids. For Boyce, he remains passionate about connecting more people to power as soon as possible.
"Following the success of the first phase of rollout for ARC Power, we are now in the process of a much larger investment round, which would allow us to connect another 75,000 people to affordable, reliable and clean power by 2022."
Today, the influence that staff have on the success of business is crucial. To Boyce, he recognises their impact and believes that retaining good employees is essential to long-term prosperity.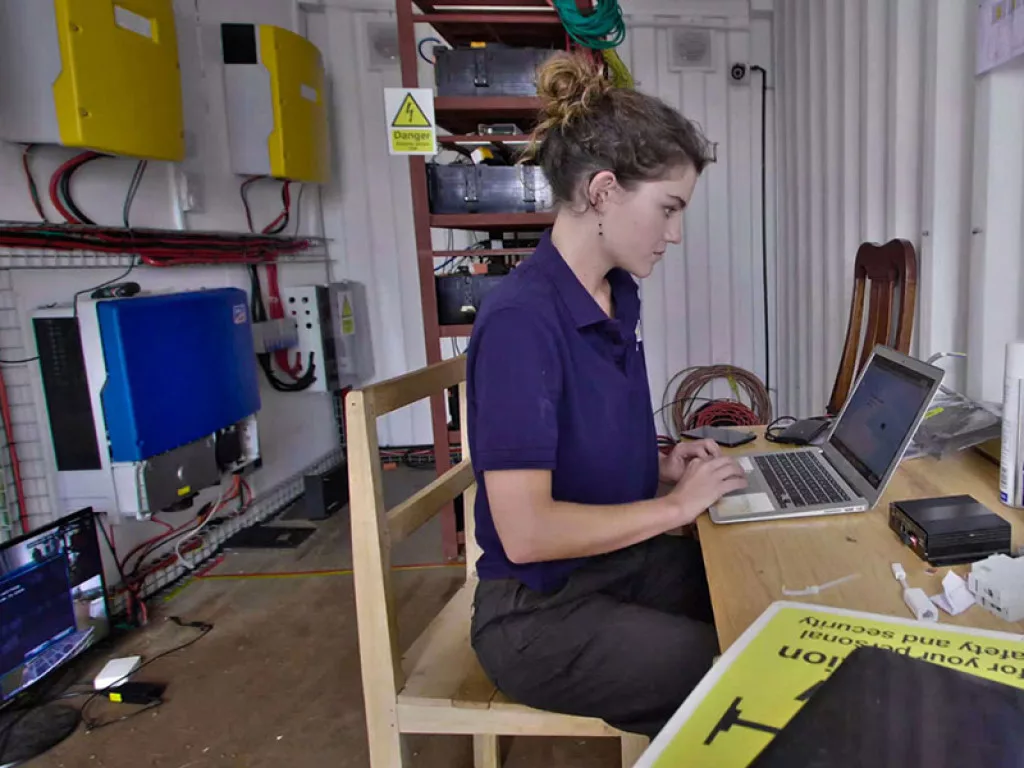 "It's the key to our success as a business," he affirms.
"As the founder, I have always wanted to ensure we have the right culture within the company and we are focused on giving every member of the team agency so they feel like part of the actual journey of ARC Power, not simply an employee.
"Equality is important to us as is ongoing development, so we encourage continuous training in a wide range of courses and recognise those team members who go that extra mile with internal awards and prizes. That's the fun part!"
Indeed, equality is also an important area to ARC Power. Boyce is clear that his firm is playing its part to boost fairness and diversity within the sector.
"We are currently running training with female entrepreneurs in the community at our own cost to ensure they realise the benefits which power can bring," explains Boyce.
"We're also providing training to people in the communities and assisting them in setting up businesses."
ARC Power doesn't believe in standing still. Its sister company, ARC Ride, is set to introduce electric motors into Rwanda with battery swapping capabilities to allow the batteries to be charged by its ARCs and provide 100 percent clean transport solutions.
"The plan is for these to be leased to moto taxi riders, providing them with a lower cost solution to increase their profitability, in parallel to supporting the drive towards e-mobility." Looking to the future, Boyce is optimistic about what the next 12 months holds for ARC Power.
"2021 is a big year for us," he outlines. "We are aiming to connect a further 2,000 customers over the next six months and close the Series A funding round by the third quarter which would allow ARC Power to scale considerably thereafter."