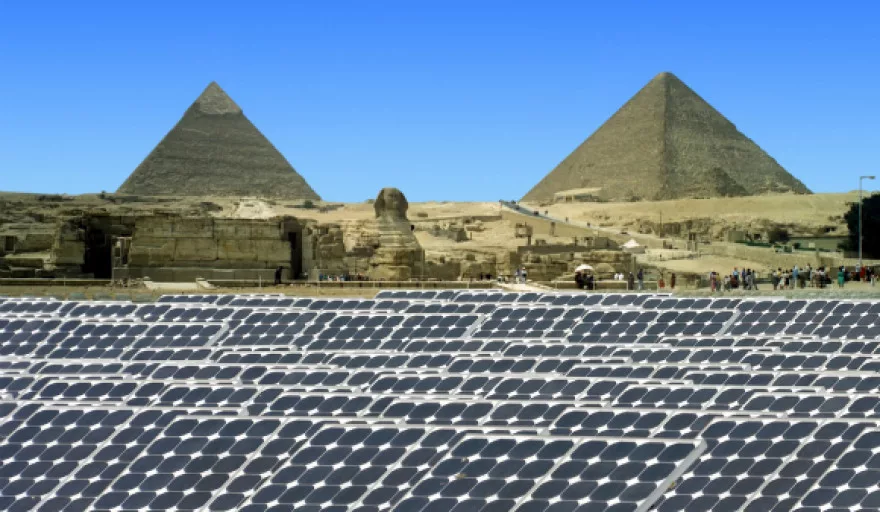 The Egypt Energy Investment Summit will take place from 16 – 18 February in Cairo, designed to drive forward investments into Egypt's energy sector. The meeting will cover central issues including the progress in the renewable energy FIT programme, the 'Build-Own-Operate' projects and the IPP scheme, showcasing the pro-activeness of government to engage credible investors efficiently and commercially.
Commenting on the opportunities available, H. E. Dr. Mohamed Shaker El Markabi, Minister of Electricity and Renewable Energy, said: "Egypt is committed to meeting its energy needs and access to electricity to promote economic growth is an absolute priority."
Egypt's National Energy Strategy will also be discussed with all stakeholders including; the New and Renewable Energy Authority, EgyptERA, Egyptian Electricity Holding Company participating, as well as the leading private and international investors Elsewedy, EGAS, World Bank, AfDB, IFC, EBRD, KfW, The Egyptian Exchange, Schneider Electric, Siemens and ABB to name a few.
Commenting on the aims of the National Energy Strategy 2035, Eng. Hatem Waheed, Managing Director, Egyptian Electricity Utility and Consumer Protection Regulatory Agency added: "Egypt will create a highly competitive and proper environment for new investment in conventional and renewable energy and energy efficiency."
South Africa's Egyptian trade relations – South Africa's Department of Energy and IPP Office – will participate at the meeting, sharing experience of their hugely well-received REIPPP Programme and collaborating with Egyptian stakeholders to promote renewable energy development in the country.
Additionally the Summit will focus heavily on the future of Egypt's gas strategy and discuss what role Egypt could play in South Africa's Gas IPPP Programme, as well the potential for South African coal in Egypt's massive Coal IPP Programme. The scale of this partnership would create a South-East Africa trade corridor, drawing in countries such as Mozambique, Tanzania and Kenya; boosting agriculture, mining and all sectors, increasing energy access and wealth for billions of people across the region.

"This is such an important meeting, we hope that our longstanding partners will take advantage of the platform and contribute to this unparalleled opportunity for energy investors," he further highlighted.