Johan Steyn, Managing Director at Aerosud, discusses his organisation's position as the manufacturer of choice for some of the largest aerospace firms worldwide.
INTRODUCTION
"In a country of extreme diversity and a history of innovation, we have no shortage of talent – which is also reflected by the average age of workers being 35 years-old."
That is the belief of Johan Steyn, Managing Director at Aerosud.
The South African aerospace industry is active and vibrant, and demonstrates a significant history of aerospace innovation, research, development, and manufacturing. The industry was already manufacturing full aircraft during the late 1920s and has turned that early step and many subsequent innovations into long-term and sustainable partnerships with a range of the world's leading aerospace original equipment manufacturers. Steyn recognises the plethora of talent that fills South Africa.
"Opportunities in South Africa is the issue – years of decline in Aerospace and Defence spending and the demise of SOE's has eroded the capacity of the network in general," explains Steyn. "Training of young talent is critical – and we have first-hand experience of the benefits of doing that – especially in terms of artisan training."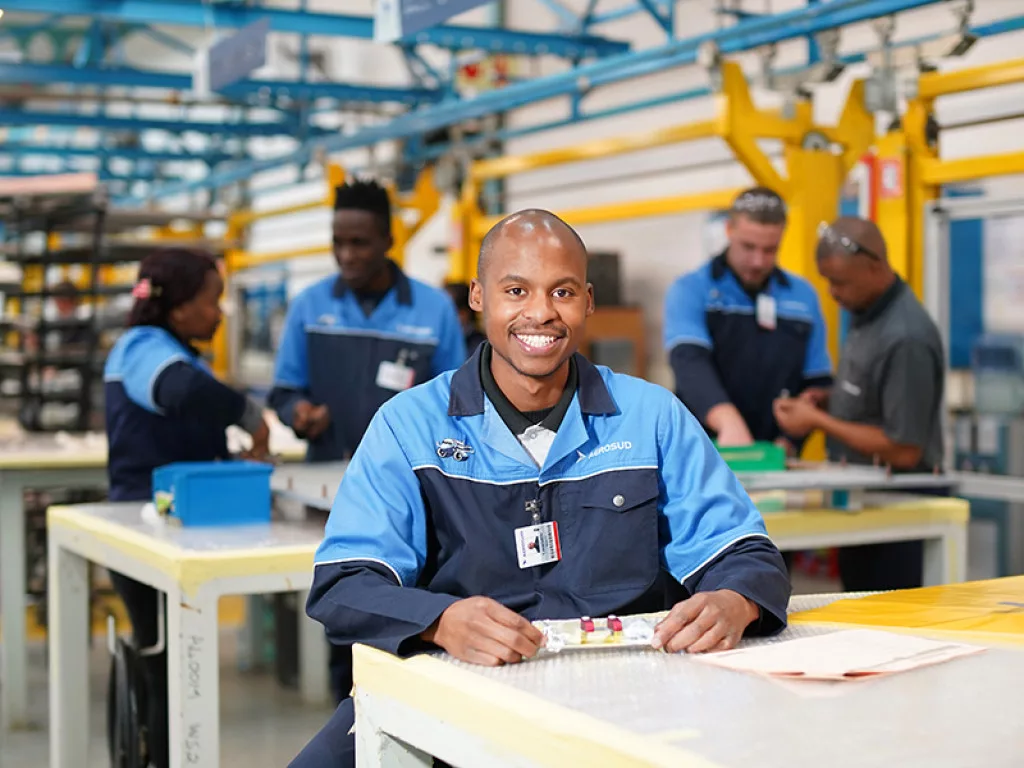 Founded in 1990 as a high-end aeronautical engineering and project-focused company, Steyn's organisation was initially a defence-related application that subsequently began to diversify into commercial applications. During the late 1990s, Aerosud began to break into the refurbishing market for airline interiors.
Today, Aerosud stands as the largest privately owned commercial aviation manufacturer and exporter in South Africa and is a globally established supplier of aircraft interior systems. The company is directly involved in Industry 4.0 technology applications and collaborations, which has now expanded into a new business offering to other advances manufacturing sectors within the South African industry.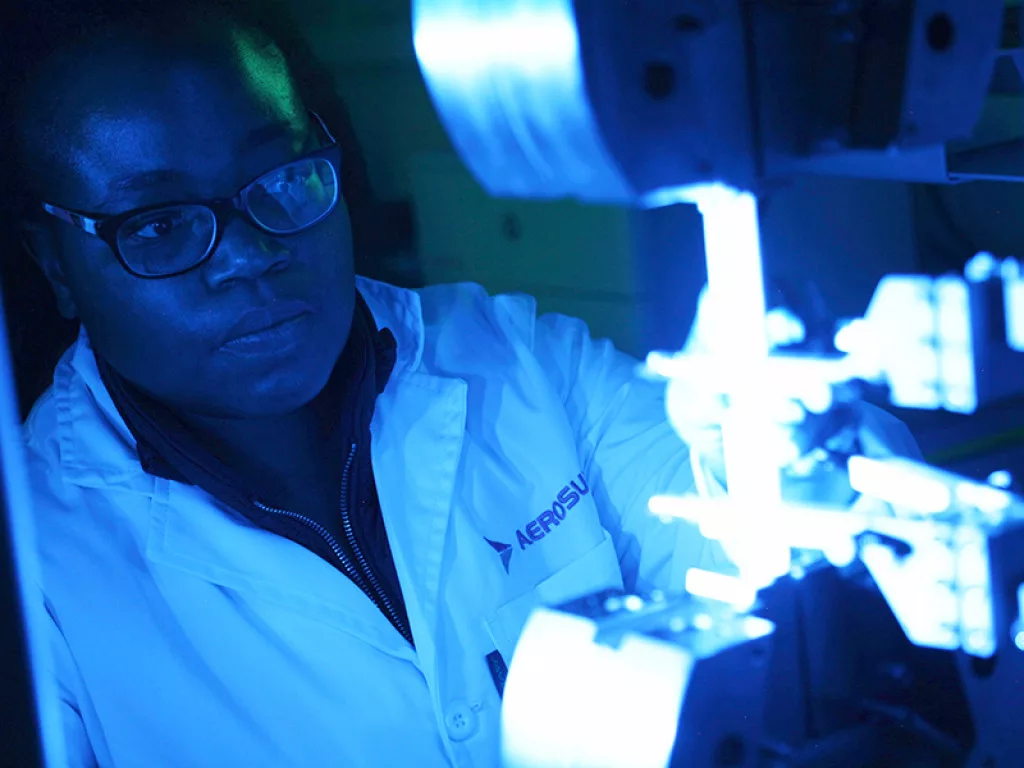 Having initially joined the organisation in 1991 as a Senior Structural Systems Engineer, Steyn became Managing Director of Aerosud in 2007. "I'm proud of what Aerosud stands for and what we have achieved over the years, through the introduction of leading technologies in manufacturing and integrated business systems," says Steyn. "I am equally excited about the future and especially the rise and acceptance of Industry 4.0 solutions in the sector."
Steyn believes that through its business philosophy of 'Theory of Constraints', Aerosud can guarantee better quality, cost and delivery performance than most traditional suppliers of similar size.
"Our wide-ranging capabilities is a unique offering – often referred as the Swiss army knife," he says. "Deep rooted engineering capability also allows Aerosud to industrialise new products and processes in an independent manner – without significant oversight by the customer/OEM. South Africa is well positioned as a 'best cost' country with language and cultural compatibility with all major OEMs."
Alongside his role at Aerosud, Steyn is also Chairman of the Board of CAMASA (Commercial Aerospace Manufacturing Association of South Africa). Formed in 2016 as a non-profit organisation that strives to promote a bi-lateral growth strategy between private industry and government in South Africa, CAMASA's vision is aimed at doubling the aerospace manufacturing turnover in five years, focused primarily on exports.
In order to streamline processes and increase efficiency, manufacturers around the world are embracing digital transformation and introducing new technology into operations. In the case of Aerosud, the company has introduced a highly specialised welding robot process on A320 and A350 products driven by cost, critical skills, and volumes to be produced. "Digital business processes and integrated business system is very important," says Steyn.
"It has to expand into the supply chain, internal operations and manufacturing – and very often it is mandated by the customer – to be able to integrate engineering data and business processes like PLM.
"Of course, it's definitely important to implement 4IR strategies – but only if it makes sense and adds productivity to your company offering – never do it because everybody else is doing it!"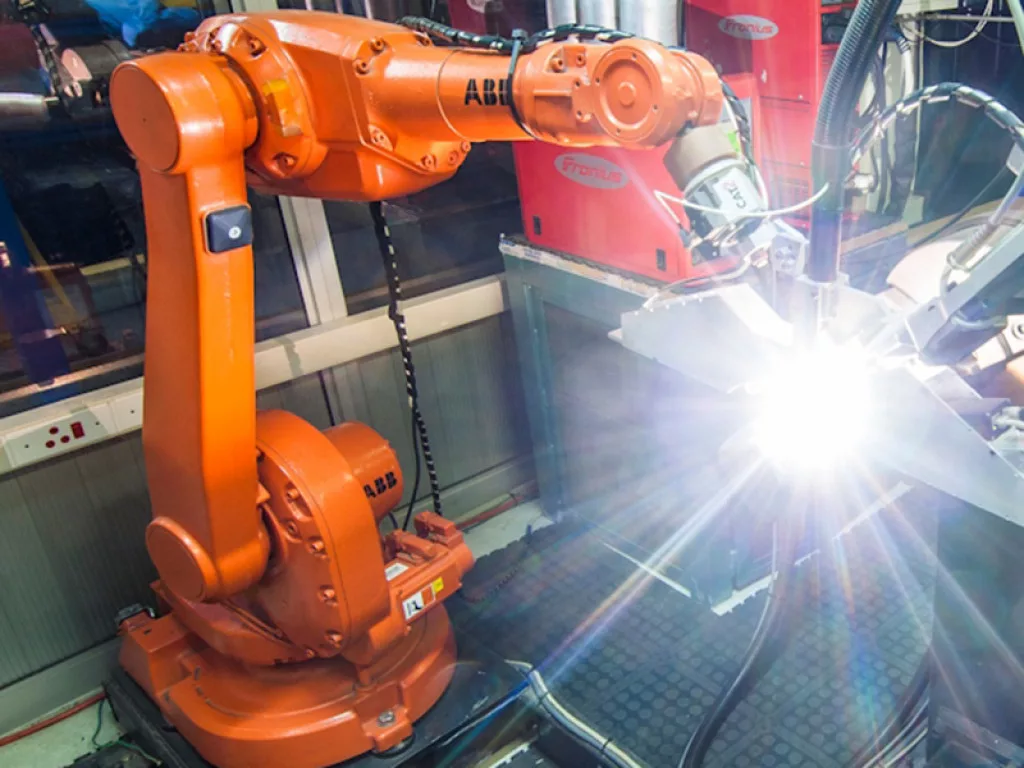 The aerospace manufacturing sector is dominated by OEM and regulatory requirements and regulations. This consists of a large supply chain of over 300 international suppliers of raw materials and parts, often with single source suppliers. "We have 10 suppliers that consists of 80 percent of the spend – but even the smallest parts are important to complete a product to the customer specifications," says Steyn. "Logistics integration and door-to-door tracking and reporting is critically important."
Perhaps the industry most impacted by COVID-19 has been the aviation space. With flights grounded and air cargo significantly reduced, Steyn admits that the impact on firms such as Aerosud was 'unavoidable.' The pandemic only accelerated the adoption of new technology across the board to not just ensure business continuity but to also achieve considerable growth.
"The global impact from COVID-19 began with logistics disruptions, followed by the South African lockdown and dramatic rate adjustments," he explains. "Aerosud has embarked on a strategy to diversify and develop by offering a number of digital product solutions throughout the last two years. The crisis has highlighted the need to expand and accelerate such offerings, such as MWORX which is a digital business platform for SME applications."
Looking to the future, Steyn is optimistic about the next couple of years and stresses the importance of having a positive mindset following a challenging year.
"We're working hard to maintain current business which will require further investment by all suppliers to the OEMs," says Steyn. "We all work hard to stay relevant in three to five years with expanded offerings and most likely with further diversification to avoid/mitigate the events of 2020.
"Aerosud aims to diversify into automotive, medical and nuclear for manufacturing. We plan to expand our digital offering and business solutions for SMEs."