We spoke to Rajendra Tiwari, Business Unit Head of Jindal Mozambique, about the company's operation in the southern African mining industry.
INTRODUCTION
Mozambique is mostly known for its long coastline bordering the Indian Ocean, its tropical waters, and the resulting popular beaches and holidaying locations. But beneath the soil the country also has a rich and varied abundance of natural resources including coal, graphite, marble, iron, copper, and gold among many others. These resources have allowed Mozambique to become a substantial contributor to the southern African mining industry.
Jindal Mozambique Minerias Limitida is one such company that has stepped into the spotlight of the industry. Part of the Indian conglomerate Jindal Steel and Power Ltd (JSPL) – a leading global player in the steel, power, mining, coal-to-liquid, oil and gas, as well as infrastructure sectors – the business branch in Mozambique brings the professionalism of decades of experience and practice within the mining sphere to African shores.
Other aspects of the businesses' core strength also lie in its steel production and power plants, both of which it has in India and abroad, as well as additional coal and iron ore mines, kept moving forward by an impressive 1,200 employees.
The southern African mining sector is a promising area, as Jindal's Mozambique branch's Business Unit Head, Rajendra Tiwari, explains.
"There is tremendous potential in the country. There is a requirement to develop some of the infrastructure in Mozambique, especially road and rail networks, to maximise the opportunity of its mineral reserves such as coal," he tells us.
This requirement is being met by Jindal's ability to utilise its wide-spanning industry knowledge and apply it to practices that see the company showcase exactly how southern African mining can reach the heights of productivity.
"We have a 4.5 tonnes per annum coal mine in Mozambique and an 800 tonnes per hour coal beneficiation plant. This mine is in Tete province of Mozambique on the Tete Songo Highway (about 120 kilometres from Tete). We produce coking coal and thermal coal," Tiwari explains.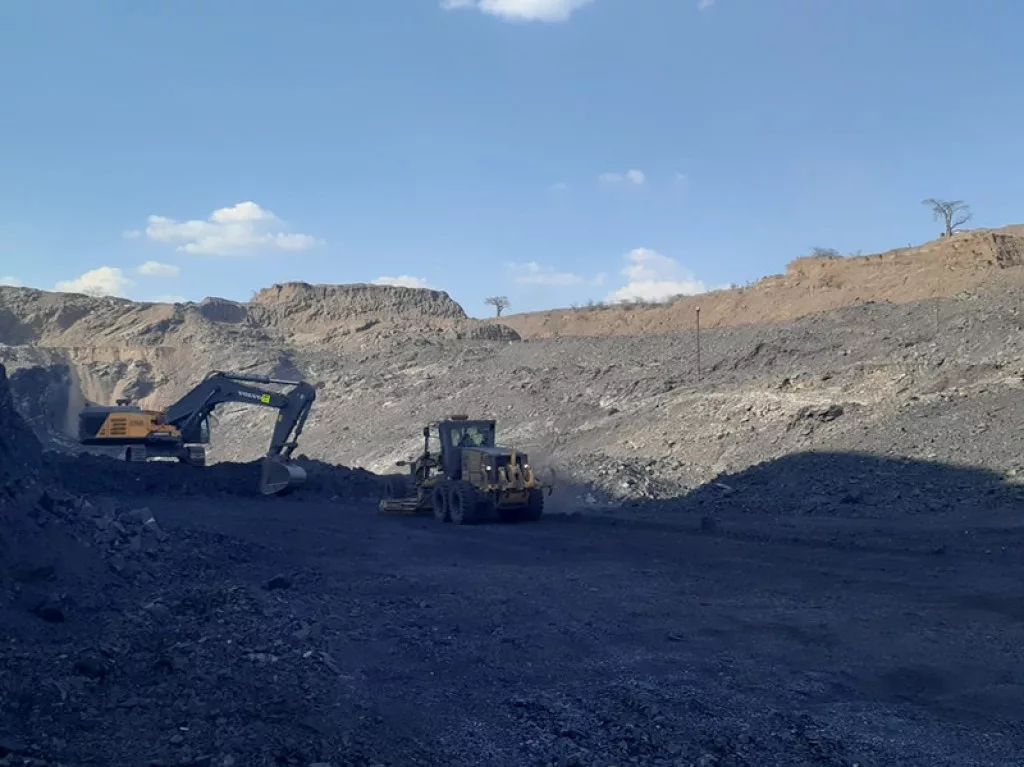 INVESTMENTS AND PARTNERS
Jindal Mozambique prides itself on its operational efficiency and safety concerns for its employees. Through these primary values the company was able to weather the worst of the industry impacts being caused by the coronavirus pandemic. To showcase this, there is no better example than Jindal's $23 million investment in increasing operational efficiency.
"Our project was initially of 400 tonnes per hour. We expanded this to 800 tonnes by installing an additional dense media separation (DMS) plant, spiral plant, DMS thickener, tailing thickener, and associated infrastructure," Tiwari continues.
"We have also expanded the mining capacity accordingly by purchasing four new Volvo 950 excavators and supporting equipment like dozers, graders, and water sprinklers. We also brought one RH120 along with five Cat77D dumper trucks. We could increase our mining capacity from three million metric tons per hour (MTPA) to 4.5 MTPA with this new equipment."
This internal investment does not only increase operational efficiencies to a new maintainable high level, but it also increases Jindal's capacity to reduce operational costs and consequently remain competitive in the market.
Alongside self-investment, key supply chain partners make up an important part of Jindal's industry success. A healthy relationship with stakeholders and suppliers ensure that the company continually meets and exceeds the expectations of its customer base.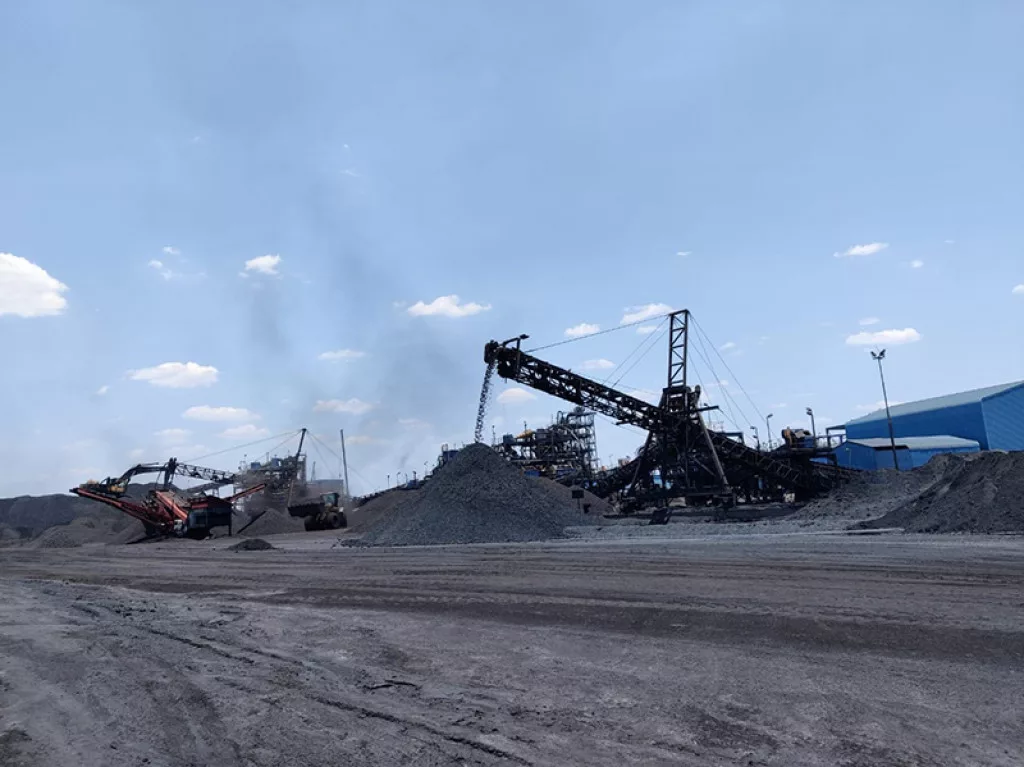 CORPORATE RESPONSIBILITIES
A large part of Jindal is its people-centric approach towards operation. This does not only mean the safety of its employees, but also the development of each working company member, and on top of this, the chance to improve and advance.
"Our company gives a lot of space for the staff to learn, and even make mistakes, and develop from this to contribute to the long-term development of the company and society as a whole. It is because of the hard work of all of Jindal's employees that we are in the industry and leave a strong footprint," Tiwari tells us.
This consistent attitude towards learning, personal development, and hard work makes Jindal one company that has moved into the new year with a mindset for growth. Tiwari ends by elaborating on the company's priorities for the rest of 2021.
"2020 has not been an ideal year in terms of the coal market and pricing. We are still hopeful that there will be some improvement in coal prices next year as there is a lot of potential it. There are challenges in terms of infrastructure in Mozambique and I hope the government will take appropriate measures to solve these issues.
"However, we have recently commissioned our expansion project – there are only some small aspects to be finished for completion. We need to reach the highest capacity in terms of production, and so we are also under discussion with the government of Mozambique to set up a 2×75 megawatt coal based thermal power plant in our mining license area.