With Africa's biopharmaceutical industry growing rapidly, World Courier is helping establish an unmatched network to transport, store and deliver medical products.
INTRODUCTION
The better something works, the less attention you pay to it. Seamless supply chains form the fabric of our everyday lives, from our online Amazon orders to 'click and collect' clothes shopping. But in 2020, coronavirus – and the lockdowns and border closures – simultaneously disrupted supply chains while highlighting the complex logistical systems underpinning them.
Logistics firms have come to the forefront again recently, as it is they who will be charged with transporting and storing vital COVID vaccines.
"On a global level, as the race to develop safe and effective COVID-19 vaccines continues, there are the logistics challenges posed by the distribution of hundreds of millions of doses all around the world," explains Remo Hanselmann.
"Some of the vaccine candidates require temperature-controlled logistics, along with carefully planned distribution and storage strategies. For some regions, including the African continent, the hurdle becomes even more apparent. This is when relying on a trusted partner such as World Courier will make all the difference," he adds.
Hanselmann is the Managing Director of World Courier South Africa. His remit: to support healthier futures on the continent by growing World Courier's footprint and to ensure the optimal handling, transport, storage and delivery of healthcare products.
World Courier is in capable hands – Hanselmann has over two decades' experience in aviation, cargo and logistics, having worked for organisations such as Swisscargo and Aer Lingus. Originally from Switzerland, he has been based in South Africa since 2015 (as well as from 2003 to 2007).
"Africa is always an exciting space to be working in," he explains. "There are more than 50 countries across the continent and each of them is in a different stage of its economic development. There's never a dull moment. Our teams solve challenges on a daily basis."
Africa's biopharmaceutical industry is one of the fastest growing across the globe. Most countries are in the earliest stages of their development, but the growth potential is immense. Manufacturers and clinical service companies must build robust supply chains to support rapidly increasing requirements.
However, despite the biopharmaceutical industry's strong potential, the surrounding infrastructure can be fragile, and this raises logistics challenges, such as long import timelines and a lack of trained logistics providers.
This is where World Courier comes in.
With two decades' logistics experience in Africa – in 2019 alone it made 18,000 shipments – it is prepared for these challenges and has established a network that will mitigate risk, maximise the return on R&D and ensure the safe and timely delivery of lifesaving medicines.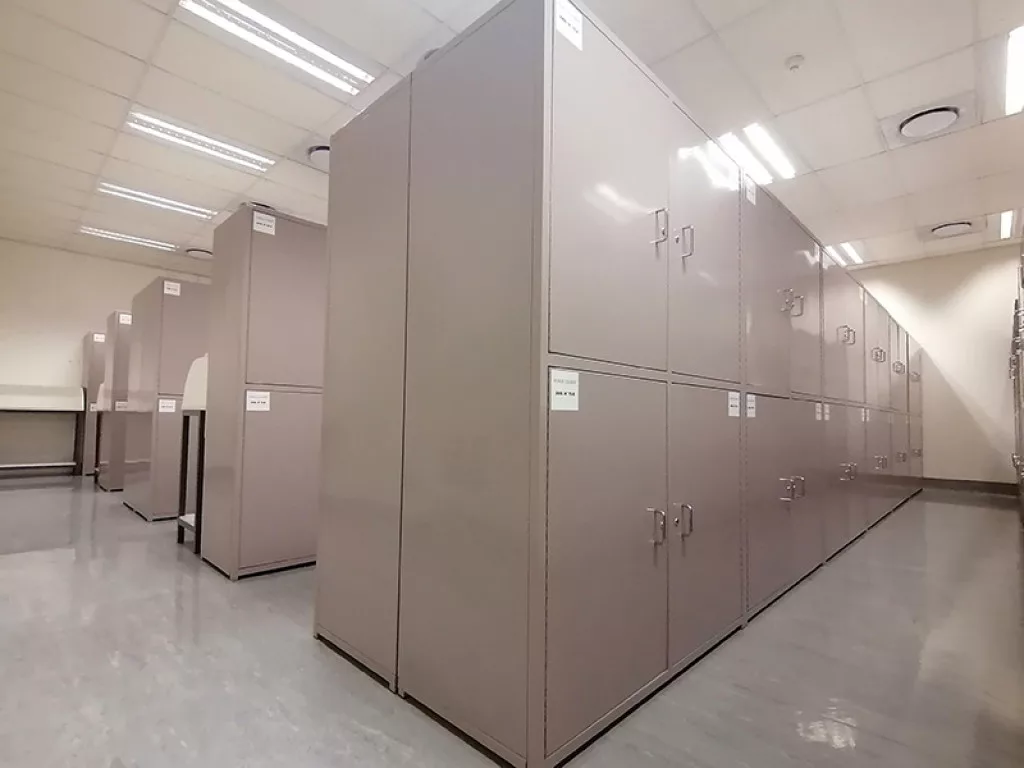 AN UNMATCHED NETWOR
World Courier is a medical logistics company – in Africa it has facilities in South Africa and Kenya, alongside a large network of independent agents, and offers specialty logistics transport and warehouse services. In October 2020, it opened its first transport office in East Africa, located in Nairobi, Kenya.
It has been operating in South Africa for just over 20 years, and has established three branches in Durban, Cape Town and Johannesburg, alongside a clinical and commercial third-party logistics provider depot, and around 50 associates.
Its sites across Africa are all fully GxP compliant, and located near airports to ensure rapid turnaround. The portfolio of World Courier services is managed by locally trained staff and contacts, while audit and SOP verified compliance is supported by its global network.
"We deliver shipments to virtually every country and location in Africa, whether it is through our own team or our independent network of World Courier agents," the Managing Director says.
Agent activities are closely monitored and managed by a dedicated team in Madrid, Spain, which acts as quality control.
Hanselmann believes that World Courier differentiates itself from the competition thanks to its unmatched global network.
"Whatever their location, our associates are customer solutions specialists who receive more than ten weeks of initial training. We hold ourselves to a higher standard because our customers deserve nothing less and we always ensure quality beyond compliance, for every shipment," he explains.
World Courier works closely with its partners and suppliers to ensure continuity of supply. Hanselmann cites one of the organisation's key achievements as the local production of a packaging solutions range in South Africa. This resulted in lower production and transfer costs for its network, alongside enhancing local manufacturing.
Hanselmann believes that another of World Courier's differentiating factors comes from its state-of-the-art, innovative packaging solutions to secure the cold chain.
"This is essential, especially in Africa, where there is a general lack of infrastructure in various countries. Our wide range of packaging material and the ability to reload dry ice help ensure shipments arrive in perfect condition, no matter how long the trip," he explains.
A final differentiating factor, according to the Managing Director, is World Courier's flexibility.
"We solve challenges on a daily basis and need to deliver in spite of ever-changing circumstances. Our size and broad offering helps us propose more adaptable solutions," he says.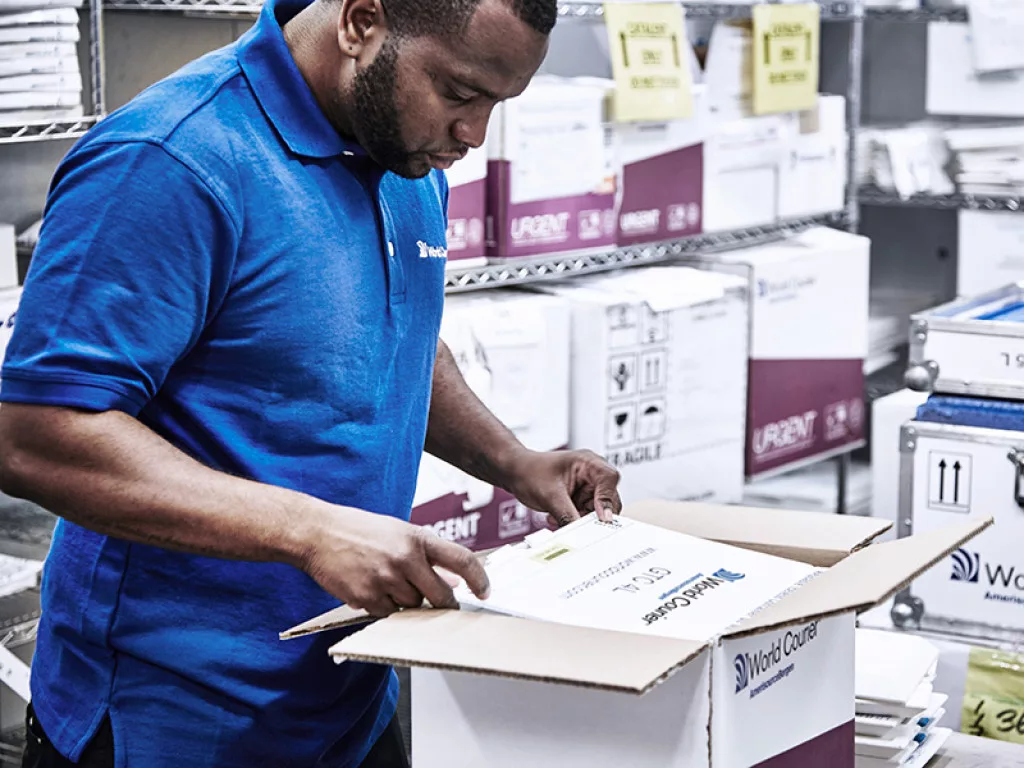 BUILDING ON SUCCESS
In 2020, World Courier celebrated two milestones in Africa.
The first of these was the opening of its new Kenya branch, which will enable it to expand into a new market on the continent. One of its key priorities in the upcoming year will be to fully embed Kenya into its network.
The second was the extension of its storage depot license for its GDP qualified Johannesburg site to include commercially-approved pharmaceutical products.
"Those are two very important steps toward a potential further growth in Africa," Hanselmann says. "On a continental scale, our focus will be to consolidate our two new service offerings and capabilities in Africa over the next few months."
Continuing to expand its footprint in Africa is very much the priority over the upcoming months.
The conversation concludes on an optimistic note, with Hanselmann discussing a key project that begun at the start of 2020 in partnership with World Courier's sister company ICS. The companies started the process to integrate to become the first and only logistics partner that delivers complete support, from pre-clinical through clinical trials and commercialisation to post-launch solutions.
"Once the integration is complete, World Courier will act as a single partner for manufacturers, with the aim of reducing complexity and improving customer experience while offering a unified world class logistics platform with the highest quality standards," Hanselmann concludes.