For optimised business environments and gaming experiences, FirstNet Technology Services has the solutions. We talk cloud and connectivity with Managing Director, Vaughan Gerson.
INTRODUCTION
Data has become the backbone of any modern-day business.
Safely and securely storing data is therefore more important than ever, and cloud services have subsequently been growing in popularity.
They are a particularly ideal solution in South Africa, where many businesses are investing in both private and public cloud services.
The likes of Google are clamouring to provide cloud services in the country as a result. Just recently, in October 2022, the tech giant announced its intent to establish a Google Cloud region in South Africa, its first on the continent, to bring services closer to local customers and allow users to store their data in-country.
"We are seeing major hyperscalers such as Google, Microsoft, and Amazon investing in data centres in the region, which is somewhat transforming the landscape," observes Vaughan Gerson, Managing Director of FirstNet Technology Services (FirstNet).
"Now that hyperscalers are in the region, the latency conversation and adoption of cloud across production systems is certainly becoming a lot easier for enterprise customers."
FirstNet, one of South Africa's leading single-source cloud solutions providers, was formed out of the need for customers to enjoy a reliable internet and private cloud journey.
The company remains a flexible private cloud operator, for customers that don't want to adopt public cloud suites such as Google Cloud, Azure (Microsoft), or AWS (Amazon), be it for security, financial, or other reasons.
"The private cloud platform that we have built over time remains super-relevant to many of our enterprise customers," adds Gerson, who has now been part of the business for 22 years.
"I've always been interested in technology, and I think the decisions we made back in the day to become an internet service provider (ISP) have been vindicated as cloud adoption continues to drive our revenue streams forward and change the way we approach customers' infrastructure," he reflects.
"Nowadays, it's about making sure the customer has robust internet and connectivity, as well as security, to protect them in a cloud-first world."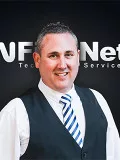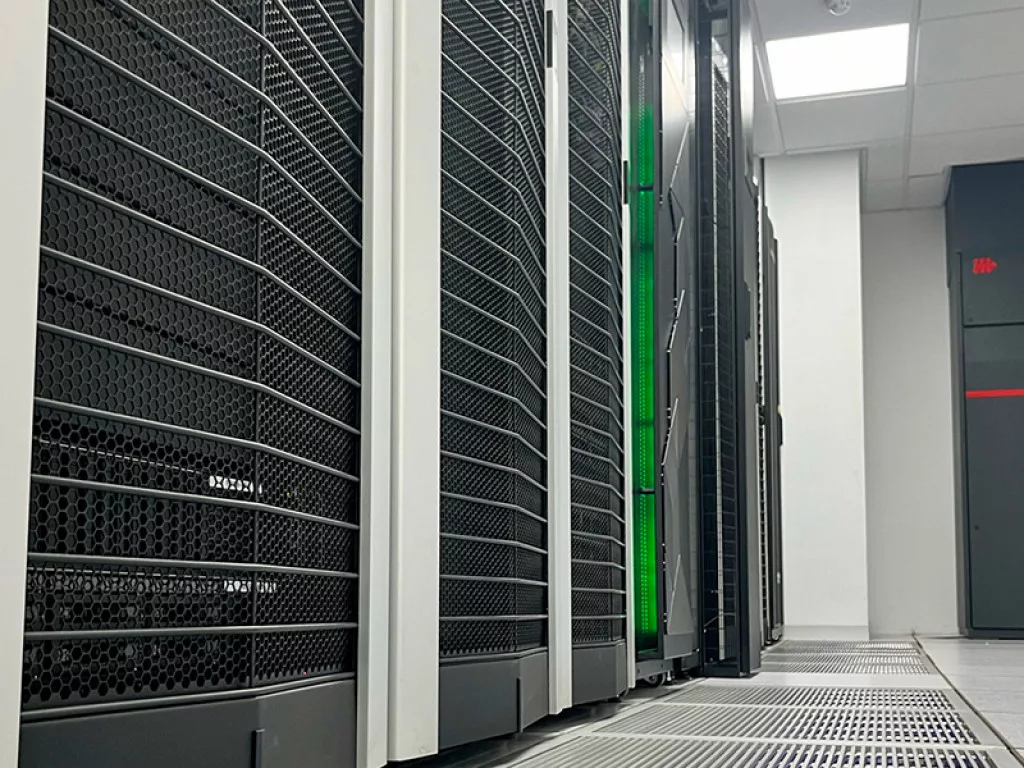 HIGH RELIABILITY, LOW LATENCY
FirstNet's business is divided into four strategic pillars, the first being connectivity.
For fast, reliable, and unrestricted internet access, FirstNet's connectivity solutions are cost-effective and give businesses access to its extensive network of secure and trusted services, available from its data centres throughout South Africa.
"Multiprotocol label switching (MPLS) was what every enterprise customer looked for out of an ISP. That rapidly changed towards the new buzzword in the industry which is SD-WAN, and we continue to offer significant value around SD-WAN," shares Gerson.
"From a connectivity perspective, we have absolutely ensured that the customer has a highly reliable, low-latency solution that meets the needs of the smallest customers all the way to the largest enterprises."
As a Microsoft ExpressRoute partner, FirstNet is part of Azure's peering services and therefore directly connected to Microsoft infrastructure. This in turn allows customers to have a reliable experience when hosting on a Microsoft platform.
FirstNet's private cloud is also based on Microsoft's Hyper-V virtualisation platform, or "hypervisor", as well as VMware.
"We support both of those hypervisors, which is important because customers that are considering Azure or AWS often have to go through migration processes to make their workloads public cloud-ready," Gerson explains.
"The advantage for us is that we can take a customer that is a large VMware house, and migrate them directly into our VMware environments without them having to go through massive migration processes to take those workloads and put them into our private cloud.
The same applies to any large Microsoft house that has significant Hyper-V workloads."
FirstNet's hybrid cloud orchestration platform, meanwhile, allows customers to carry out self-service provisioning, firewalling, enterprise networking and more.
It also shows customers their cloud billing. For instance, Office 365 consumers can purchase licenses and view licensing costs on a daily basis, allowing them to track cloud spend which is often an important part of cloud conversations with customers.
FirstNet also plays in the voice and telco space, offering competitive professional voice capabilities.
Using cloud PBX, hosted PBX, and Microsoft Teams Direct Routing, companies can ensure their communication and Voice over Internet Protocol (VoIP) strategies align with the latest technology trends.
"A customer that is connected with us using our connectivity business can enjoy the benefits of significantly discounted voice rates across our network," Gerson outlines.
"Of course, because our enterprise network is very robust, it also means that our customers' voice services enjoy that same resilience and robustness."
Finally, FirstNet's cyber security suite provides real-time protection of businesses' information, important data, and online operations.
FirstNet is a premium partner of Fortinet, a global leader in cyber security solutions and services, allowing the company to provide customers with an answer to any security-related issues they may have.
"All of the typical cloud security questions can be answered by our security team," assures Gerson.
"We are delivering security in the cloud as a key initiative, allowing the customer to have a secure hybrid workforce."
OPTIMISED NETWORKS
In a newly-launched venture, UrbanConnect is FirstNet's brand-new fibre to the home (FTTH) and retail brand.
FTTH refers to the use of fibre optic cables to deliver broadband internet, and with FirstNet's UrbanConnect FTTH packages, subscribers get faster internet and increased bandwidth. The natural choice for many South African households, UrbanConnect's future-proof products support smart home technology with higher capacity access than ever before.
Indeed, through UrbanConnect, FirstNet has optimised its network so that customers can stream higher-quality content and enjoy a superior online experience, with more devices connected simultaneously.
"The UrbanConnect brand can leverage our enterprise network to deliver a meaningful experience to the home user. We firmly believe that the connected home, or smart home, is going to be a major investment in technology for us," Gerson affirms.
"As broadband penetration increases in South Africa, it's a growing opportunity for us. Of course, we'll leverage the investments that we've made in our enterprise network to deliver FTTH."
The UrbanX brand, meanwhile, stands as South Africa's first dedicated gaming ISP.
Powered by FirstNet, UrbanX packages offer fast and stable connections for PC and console players, allowing gamers to focus on their favourite games, play with the lowest latency possible, and gain a competitive advantage.
"We recognise that gamers often use streaming technologies like Discord and other online chat platforms, so we've worked very hard to deliver the ability for players to optimise their connection in real-time across the core of our network," says Gerson.
UrbanX allows gamers to change their last mile prioritisation across the FirstNet network, and optimise it for the ultimate gaming experience.
"If their family is busy downloading, or there's contention on the last mile, they can ensure that their connection is optimised for gaming as opposed to Netflix streaming, for example. We've made some significant investments in technologies and core network infrastructure to deliver a differentiated gaming experience."
However, FirstNet acknowledges that a number of gaming studios are not going to bring their servers locally to South Africa.
The company has therefore ensured that when gamers are connecting to international servers, in areas such as Europe or Singapore, they are taking the shortest path and are provided with low-latency connections.
"We are bold enough to advertise our live pings to gaming servers around the world, so that gamers can see what our pings are to various gaming platforms. Likewise, if there's something going on in the core of our network that's causing a problem, we don't hide it," Gerson tells us.
FirstNet is also very supportive of fibre network operators that are leading the conversation around e-sports enablement in schools, with significant investments being made in classroom technologies.
Where schools have very strong e-sports agendas, or are introducing e-sports as an extramural activity or as part of their curriculum, FirstNet is supportive of such investments or initiatives, whether it be through high-speed internet connections or gaming hardware.
"The investment opportunity for schools is to be talking to us about their initiatives, and if the criteria is met, then we're very keen to get involved."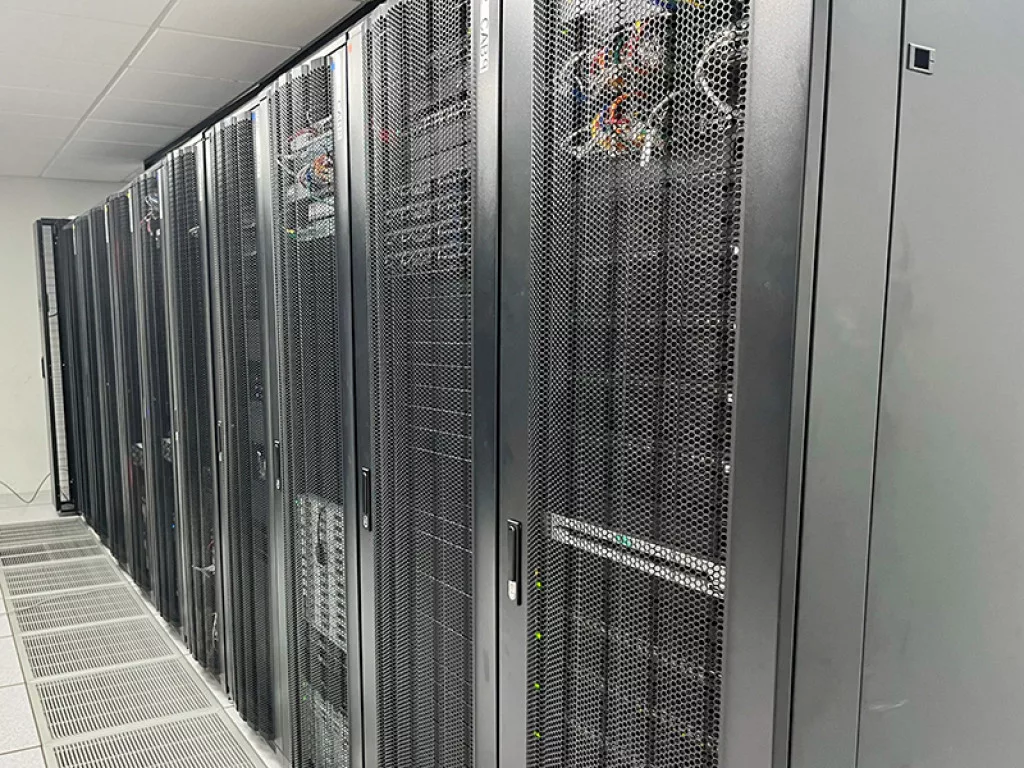 DISRUPTIVE TECHNOLOGIES
FirstNet is also investing heavily in R&D and new technologies.
Over the next 24 months, the company's roadmap is very much to bring innovative technologies that challenge the norm and allow customers to have a competitive edge in their own markets.
Bringing disruptive technologies to the fore, specifically in the gaming space, are what FirstNet refers to as its tactical vendors.
"We'll continue to disrupt the norm with our tactical products. The idea here is to be testing new technologies all the time," offers Gerson.
With strategic suppliers and vendors that have been part and parcel of FirstNet's growth for several years, the company equally wants to ensure its staff are in it for the long haul.
Through training regimes, mentorship and incubation programmes, FirstNet has managed to retain a highly skilled, experienced technical team.
"If I look at what makes our business different, it's the fact that we've got many years of experience and remain very relevant in the IT industry.
"Many customers depend on us as thought leaders. We have the experience and ability to give solid advice, the technology that we bring is tried and tested, and we can manage and maintain it ourselves which is often not the case for many of our competitors," Gerson continues.
Experienced in cloud-based solutions, FirstNet is putting connectivity and safety first for businesses and gamers alike.