Despite the disruption caused by the coronavirus pandemic, T3 Projects continues to deliver turnkey mining and construction projects safely and on time.
INTRODUCTION
COVID-19 has had an unprecedented effect upon the global economy.
All around the world, thousands of SMEs have been forced to close, leaving millions unemployed. There have been disruptions across global supply chains, while social distancing measures have delayed mining and construction projects. Even so, Richard van den Barg, Managing Director of South Africa's T3 Projects, remains optimistic.
"This year has certainly been a challenging one for the industry, but with challenges come opportunities," he says. "Executing projects in remote parts of the African continent is something that we pride ourselves on doing well, and we see this as an exciting challenge.
"However, we have never before experienced the constraints arising as a result of the pandemic – lockdowns ranging from stage five to stage one, remote working, severe travel restrictions, closed borders, suppliers and fabricators being unable to produce, and more.
"These restrictions certainly forced us to think out of the box. We believe that current commodity prices are at levels that should promote expansion in the mining sector, so we look forward to getting busy again in 2021."
T3 Projects is a multidisciplinary construction firm that is no stranger to overcoming difficult situations.
It was initially part of Group Five, one of South Africa's largest construction groups, which entered business rescue in 2019 following years of stagnant economic growth and a reduction in spending on large-scale public infrastructure projects.
However, after some tense months, in August last year Group Five sold its projects business to the Teichmann Group. The new entity, renamed T3 Projects, builds upon this expertise to provide turnkey solutions for construction and mining projects.
"The fit within the Teichmann group has been rather seamless, and we are jointly pursuing projects with other group companies where there is synergy to do so," the Managing Director says. "We enjoy the lean operational management structure, which gives us the ability to be agile and make swift decisions."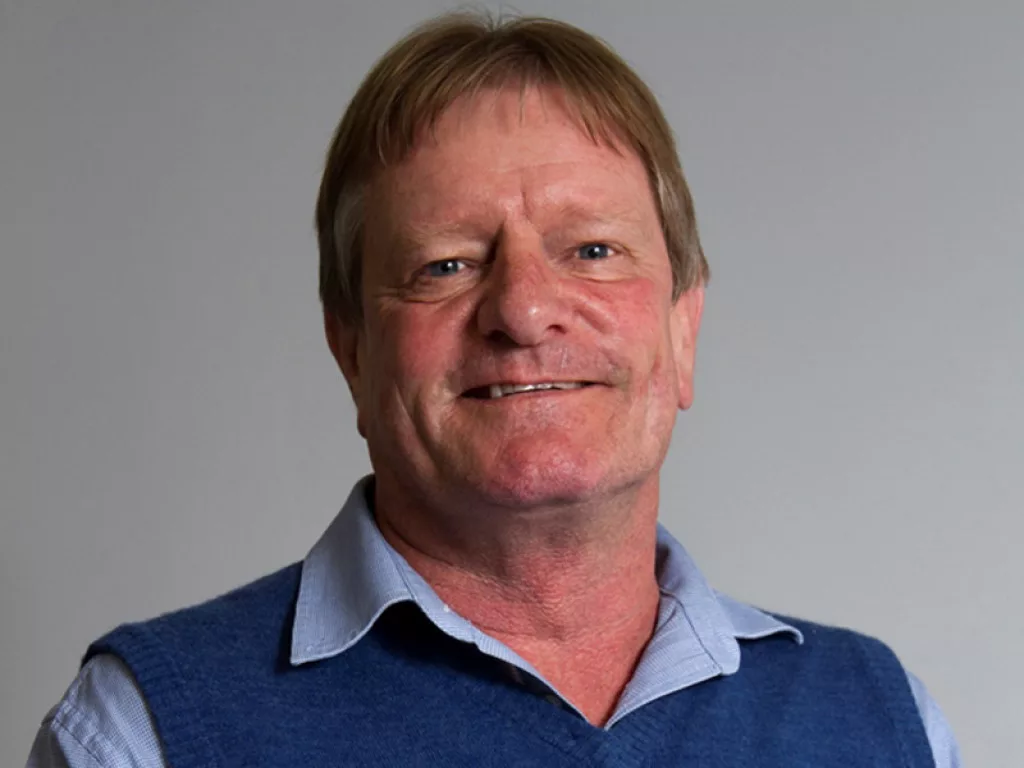 TURNKEY PROJECT SOLUTIONS
T3 Projects specialises in SMEIPP (structural, mechanical, electrical & instrumentation, piping and platework) construction in the mining and industrial sector, with a specific focus on the African continent.
It is headquartered in Boksburg, South Africa, but also has three permanent business hubs in Lubumbashi, Democratic Republic of Congo, Ouagadougou in Burkina Faso and Tarkwa, Ghana. These hubs function as regional springboards, not only mobilising projects but providing maintenance and support for existing mining operations.
"We currently have around 60 permanent employees, and our total headcount including all site resources at the moment is to the order of 500 people," van den Barg adds.
The company has multiple capabilities within its ranks, including platework; piping and steelwork fabrication; painting and shipping; lighting installation; overhead electricity line installation; small civil works and earthworks. However, T3's hallmark is how it delivers multi-disciplinary, turnkey solutions for its clients.
"We manage the entire process of constructing mining and infrastructure projects, from receipt of construction drawings, through the supply, fabrication and delivery to site of all materials, plant and equipment required for construction using our in-house logistics expertise," van den Barg explains.
"We also facilitate the physical construction and erection on site and the cold-commissioning, making the plant ready for the hot commissioning and bringing into production."
Customers who choose to do business with T3 Projects will gain the benefit of the company's extensive project management experience, and will receive plenty of operational support in everything from procurement to the management of sub-contractors.
T3 Projects also adheres to high standards of quality control and has an in-house material tracking system to ensure seamless movement along the supply chain – meanwhile, all contracts are managed with strict adherence to health and safety procedures.
Alongside its many capabilities, T3 Projects stands out in a crowded field due to its adherence to ethical business principles. It firmly believes in safety first, so operates in accordance with ISO principles and all legal requirements. It provides social upliftment, training and experience through ongoing investment in its staff and outreach to local communities. Further, the business has been built on foundations of integrity and accountability, which permeates relationships with staff and suppliers, both of which are critical to the business's success.
"Simply put, without the support of our fabricators and suppliers we could not succeed in this industry. Over the years we have built up many close relationships and we see our suppliers and fabricators as an integral part of this success," says van den Barg, who goes on to describe some of the company's recent project work.
Indeed, T3 Projects is currently involved in a number of construction developments. These include the Wet Concentrator Plant (WCP) – B relocation project for Kenmare Resources plc at its Moma Titanium Minerals Mine in Mozambique.
"This has been a Teichmann Group collaborative effort, with TPH Mozambique responsible for the road works and civils, and T3 Projects completing the SMEIPP element of the project," the MD explains.
"Our scope includes the construction of the infrastructure at the new mining location, and the relocation of the existing dry mining plant and overland piping. The move of the Wet Concentrator Plant, estimated to weigh 7,100 tonnes, was completed in September under a separate contract with ALE / Mammoet. The work at Moma should be completed before year end."
The company is also in the process of completing a supply and fabrication contract for the Shema Power Lake Kivu methane gas project, the work here consisting of shop detailing, supply and fabrication, corrosion protection and loading into containers of approximately 270 tonnes of structural steel, platework and bought out items.
T3 will also be undertaking a large E&I installation contract at the Kamoa Copper Project in the Democratic Republic of Congo.
"All of these fit within our sweet spot of capability, and are important for us to execute well so that the 'new' brand of T3 Projects can be promoted," van den Barg comments.
LOOKING AHEAD
In the upcoming months, there are plenty of projects in the pipeline that the Managing Director is excited about, in countries where T3 Projects has operated in before – such as Mali, Burkina Faso and Guinea – as well as new territories such as Eritrea and Zanzibar.
"Our first priority is to see the back of 2020, and hope that we never experience another year like it!" van den Barg quips.
But despite the disruption caused by the pandemic, he remains positive about the months ahead.
"We trust that the world will return to a degree of normality in 2021 and that the project environment in the commodities sector will bounce back. We have set some fairly aggressive financial targets to achieve, but we have a keen and eager team ready to undertake the challenges," the MD says, bringing the conversation to a close.
"Our strategy is clear: we will 'stick to our knitting', executing projects within our capacity and capability with known customers and consultants, in geographies where we are comfortable operating. We will not be diversifying from our current product offering, and we will take care to not exceed our capacity to deliver a project safely, on time and within budget."