A burgeoning titan of the pork and dairy industry, Number Two Piggeries (N2P) has become a leading producer across South Africa and Namibia. We learn more from Theo Feuth, Deputy Chief Executive Officer.
THE PIGGER THE BETTER
The vast agriculture industry has encountered some tough and turbulent times throughout the last few years, with severe weather conditions such as droughts and floods, various outbreaks of diseases, restrictions on livestock movements, closure of export borders and the unforgiving consequences dealt out by the COVID-19 pandemic. Economic conditions also remain troubling for the industry at present, with rising inflation, interest rates and energy costs piling on the pressure.
"Despite these challenges, Africa is always an exciting space to work in and agriculture across the continent even more so. I believe there are countless opportunities available and that we as commercial farmers have an incredibly important role to play in food security on the continent," opens Theo Feuth, Deputy Chief Executive Officer of Number Two Piggeries (N2P).
Growing up on a farm, Feuth was exposed to the business side of agriculture from a young age. After finishing high school, his intention was to pursue a career as an accountant, but after obtaining the relevant qualifications, he was drawn back into the world of farming and took the opportunity to apply his qualifications in the agriculture business.
"I always remember the slogan of the agricultural department of the university where I studied – a country that looks after its agriculture looks after its future – and I believe that it got stuck in my subconscious somewhere," recalls Feuth.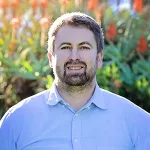 BECOMING A TITAN OF THE INDUSTRY
N2P was formed in the mid-1970s in Queenstown in the Eastern Cape, South Africa, when David Miles, a well-respected farmer and businessman, and David Osborne established a pig farming partnership.
Osborne arrived in South Africa from the UK in 1970 and apart from being an incredibly skilled entrepreneur, brought with him a wealth of pig farming knowledge. This expertise contributed greatly to the success of the business and laid the foundation for a bright future.
Today, N2P is a diversified agricultural holding company focusing on primary production and processing within the pork and dairy industry. As a significant primary agricultural producer in Southern Africa, the company is proud to be a market leader in pork production for the region.
N2P mainly supplies fresh meat, such as pork, beef and mutton, through its own abattoirs, to various wholesalers and retailers. In addition to this, the company also sells a portion of its livestock to externally owned abattoirs.
"On the dairy side of the business, we sell fresh milk to large dairy processing companies and also process some of our own milk into cheese and butter," adds Feuth.
"Elsewhere, our maize and soya harvests are either sold to local off-takers or used internally for our own livestock feed purposes."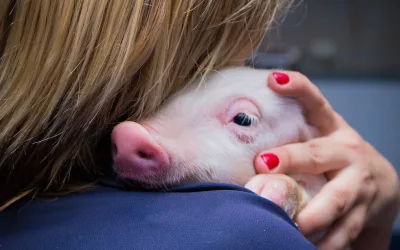 GROWTH AND DEVELOPMENT
Having completed a tremendous slate of projects, N2P has experienced exceptional growth in the last five years. Some of the recent world-class projects undertaken include the completion of the Cookhouse Creamery in the Eastern Cape, which marks the first step for the company towards adding value in the dairy division.
2021 saw the fruition of several pivotal projects for N2P, such as the Mountain View Dairy – a 1,500-cow, pasture-based dairy with a 66-point rotary milking parlour. Similarly, at the Meat Traders Abattoir, N2P carried out a successful expansion of its slaughter capacity and upgraded the facilities to handle increased volumes from new piggeries.
Elsewhere, Fairfield Piggeries is one of N2P's latest developments. The piggery is situated in the North Eastern Cape, between the towns of Indwe and Elliot. Once complete, the facility will consist of a Breeder unit, Weaner unit and the Grower and Finisher unit. All the units will be set out situated far enough from one another to ensure that all bio-security measures are met.
Steynsburg Piggery is another new development for the company and is situated off the R74, Bergville, in KwaZulu-Natal. It is a Farrow to Finish unit that will have an average sow herd of 4,800 and an average of 60,000 pigs on the farm.
To support this growth, N2P has simultaneously commissioned numerous renewable energy projects at its farms and processing sites to supplement the company's energy requirements and lessen the overall environmental impact.
Regarding the constant development of its pork production, N2P subscribes to the Pork 360 Programme that was developed by SAPPO (South African Pig Producers' Organisation). This initiative was designed to address consumer concerns around food safety and welfare, including environmental stewardship, biosecurity and traceability. The membership requirements include environmental stewardship, adherence to animal welfare standards and residue control.
N2P also believes that adhering to a good quality assurance programme creates optimal internal discipline in the group for creating the best farming and business practices.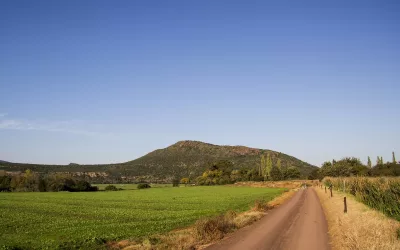 PEOPLE ARE KEY
On top of this swathe of projects completed, the company's growth over the past few years has created numerous opportunities for many positions within N2P's new units.
"As a business, we have tried to resource new units with existing employees, firstly to provide growth opportunities for those individuals but also to ensure our company culture and standards of excellence are transferred and embedded in these new units," Feuth tells us.
To do this, continuous in-house training and upskilling are required to ensure N2P's existing teams are performing at their optimum and ready to take on new opportunities if they present themselves.
While N2P's people are critically important to the overall operation, the company would not be in existence without its animals. Quality assurance through biosecurity, system controls, and standard operating procedures is fundamental for the business to ensure animal welfare.
N2P's supply partners represent a major part of its ongoing recipe for success.
"Our relationships with these partners are of extreme importance to the business. We are partnered with world-class suppliers on all fronts of the business that, apart from providing exceptional service, add tremendous value to it as well," shares Feuth.
Some of these supply partnerships have been thriving alongside the business since the original inception of N2P and have grown with and supported its vision and mission like it was their own.
Equally crucial to the company's prosperity are its people. In total, N2P now employs about 1,800 staff through its various divisions.
"Our staff are the most important and valuable asset that we have. Some of our staff have been with the business for a very long time and I believe that's a testament to our ability to create good working environments that allow people to grow and share in its success."
With the assistance of N2P's recently added professional HR Department, led by Donné Roberts, the company has increased its focus on growing future leaders from within the business. This is achieved with professional student training programmes and constant input from senior managers and division heads to ensure the transfer of necessary skills coupled with the continuous development of all key performance areas.
Given the size of the group, there are always internal growth opportunities for people to be promoted to units with higher responsibility levels. Staff are also rewarded with good incentive programmes that recognise their contributions to farm and business performance.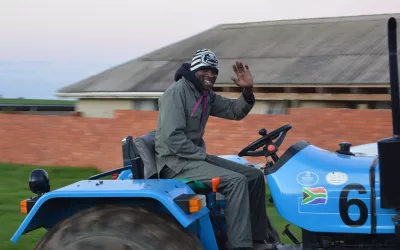 FORECASTING FURTHER SUCCESS
Moving forward, N2P further believes that it must continually strive to be the best corporate citizen it can be with an increased focus on ESG (Environmental, Social and Governance) and how the company can make a difference in the environments in which it operates.
The expansion of N2P's vertical integration strategy will also continue to be a major immediate focus, with the aim of getting closer to its inputs and consumers.
"Given the recent industry turbulence, I believe it must be our first priority to maximise the efficiency of all our units and make sure every farm and abattoir operates to its maximum potential at the least possible cost," outlines Feuth.
The path to continuing prosperity for N2P, according to Feuth, will also depend on always staying humble, striving for excellence in everything that the company does, and most crucially, leaving the world a better place for the next generation.