We speak to CEO of ATCOMM, Sebastien Dalais, as he discusses the changing landscape of African telecommunications and the company's position at the forefront of this transformation.
LIBERALISING CONNECTIVITY
Currently, the African telecommunications (telecoms) industry is evolving tremendously, as it becomes a significant contributor to the continent's economy. Having recently undergone a rebrand, ATCOMM has a deep understanding of this dynamic field, and how it can benefit both rural and urban areas of Mauritius – where the company is based.  
Accordingly, as the CEO of ATCOMM, Sebastien Dalais seeks to build on the movement and flexibility that can be found in the African telecoms industry, especially within the B2B space.  
By recognising that the telecoms sector remains under the control of a few, ATCOMM took a leap of faith and subsequently accelerated its development programme to match the advancements of other parts of the developed world, such as Europe and the US, where operators herald the advantages of internet connectivity, mobile solutions, electronic wallets (e-wallets) and more.
"In Mauritius, we have found it to be a space that is being democratised a lot, especially where there's more room for clients to benchmark with the increasing number of operators and services. As a result, there is a healthy choice for the people of Mauritius, and we find that we are a big part of that," introduces Dalais.
Even though the company was first established in 1996, it underwent a rebranding in 2019, which saw a change of name and company focus. Currently, ATCOMM's 40 members of staff are spread across three offices, two of which are in Mauritius with the third located in neighbouring Madagascar.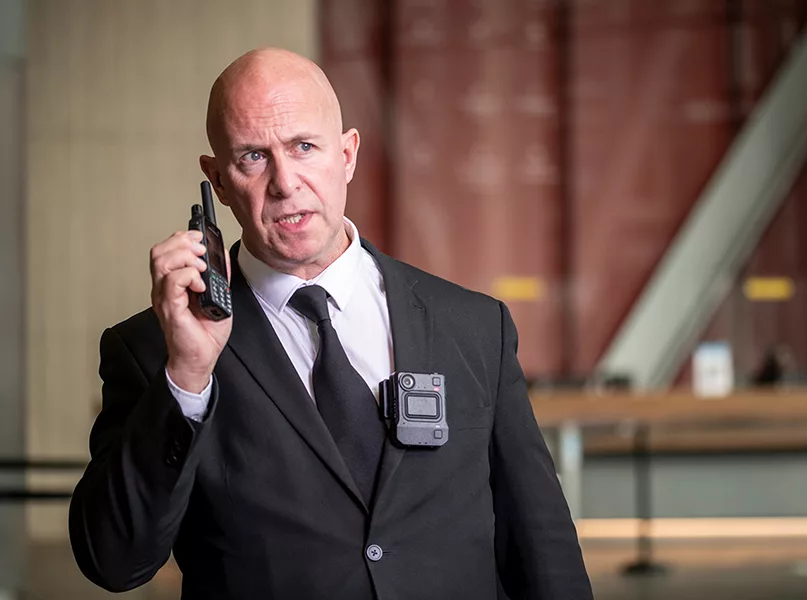 FIT FOR PURPOSE
For ATCOMM, the customer experience comes first. As such, its product lines and services are built around the client base, with a business footprint spanning the Indian Ocean and the wider continent, with activity in Rwanda and Sierra Leone.
"I would qualify ATCOMM as a niche B2B Connectivity Provider with an emphasis on mission critical communications. We provide connectivity to clients in difficult environments, which differentiates us from the competition," Dalais tells us.
ATCOMM's operations can be divided into four clusters, which showcase both the established pillars of telecoms and the latest transformations in the sector.
Firstly, as one of the biggest parts of the company, the push-to-talk (PTT) operation means ATCOMM can offer radio communication via ultra high frequency (UHF), very high frequency (VHF) and through cellular 3G/4G. PTT is utilised across the mining sector, government entities, public safety, hospitality and logistics, amongst more. Thus, each client can enjoy instant group communication via private channels, which increases the speed of transmission.
"As a business tool, PTT has a certain operational structure where you can talk to many people at the same time in separate groups, making it the most efficient way to get the message across. It allows you to operate quickly and efficiently, particularly when you're dealing with hazardous environments where the device is compromised," Dalais explains.
Due to the company's PTT capabilities, ATCOMM is a platinum partner for Motorola, catering to countries across Africa and the Indian Ocean. With end-to-end operations, the company will not only design the system for its clients, but it will also supply the equipment and ensure connectivity between the sites. Additionally, ATCOMM provides support and maintenance on an ongoing basis, which is a big differentiating factor for the company.
The accessibility of internet connectivity is at the heart of the company's mission. ATCOMM BROADBAND SERVICES facilitates an internet connectivity backbone and has become an established licensed internet service provider (ISP). The company diligently provides dedicated and best effort connections from point-to-point and point-to-multipoint over fibre and wireless to the B2B segment.
Furthermore, the company provides network redundancy, and on top of this, ATCOMM has access to three international cables that connect with Mauritius. This means that ATCOMM BROADBAND SERVICES has a redundant source that goes into its network operations centre (NOC), based in the Ebene Cybercity, to which it can then distribute to end clients.
"This an important area that is growing quite a lot for us. Our approach is based on quality over quantity at this stage, so we tend to go for particular segments that allow us to deliver a certain quality of service."
The foundation for ATCOMM's broadband division is customer satisfaction. As a result, the company abides by a comprehensive Service Level Agreement (SLA). As a contract between the company and the customer, it builds a further link and allows ATCOMM to provide 24-hour service.
The integral security cluster of the company (ATCOMM SECURITY) allows for the connection of CCTV to PTT devices via the Motorola Orchestrate platform.
If an issue occurs on client premises, ATCOMM's CCTV cameras can detect an incident using a highly sophisticated artificial intelligence (AI) platform, that sends an alert to the closest PTT or mobile device, with reduced need for human intervention and supplementing increased efficiency.
ATCOMM security cameras are created through the partnership with Avigilon Cameras, a brand recently acquired by Motorola that has a great emphasis on AI.
"The objective is to have fewer cameras covering a larger scope with more intelligence behind it, in order to help reduce risks related to human intervention."
Occasionally, the company takes the opportunity to commercialise other security equipment such as body scanners, luggage scanners, anti-drug detectors, phone jammers and more.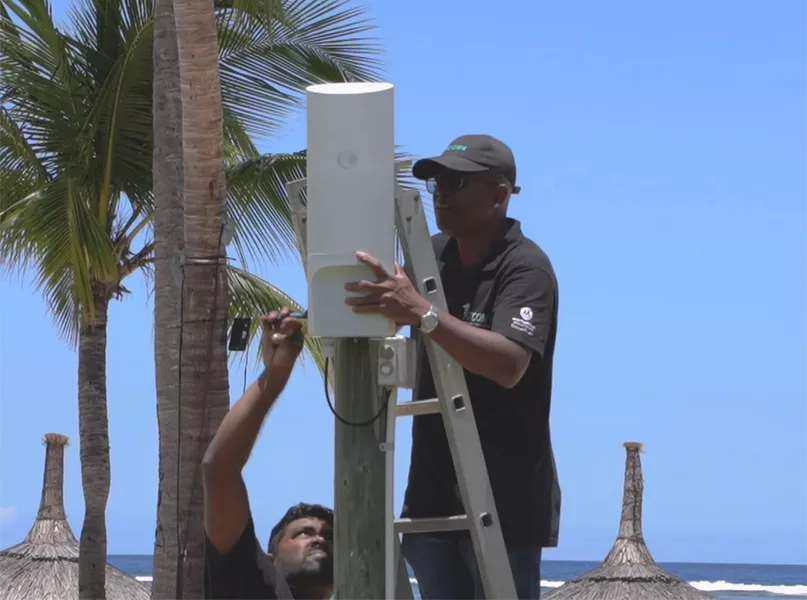 A DYNAMIC APPROACH
ATCOMM possesses a commitment to its customers that is unmatched, as it is willing to go to places other providers will not go. Due to the flexible and mobile structuring of the company, the team can be on-site with a client, regardless of the challenges in time or location. The process flow within the company's organisational structure facilitates a 24/7 rotation of staff subject to the needs of the client, whether in Mauritius or abroad.
Furthermore, ATCOMM is one of the few telecommunication companies (telcos) that has a dual function, with both a radio and ISP branch. By revitalising the many synergies between the sectors, ATCOMM can provide a particular type of product to its customers that is seldom seen elsewhere.
"We're a young and dynamic team emerging in the connectivity sector. The business is going through a state of change, and so we are able to grasp these changes that Motorola and Avigilon are quickly bringing to the game," Dalais emphasises.
"A lot of players in Africa are being left behind, so we are trying to stay ahead of the curve."
Evidently, ATCOMM is set apart from others by its tenacious striving for innovation, most notably presented by ATCOMM Space. This otherworldly project demonstrates the cutting-edge capabilities of the telecommunications industry, as the company aims to host a low earth orbit (LEO) ground station aggregator in Mauritius.
The project will be completed in partnership with Leaf Space, an LEO ground station aggregator based in Italy. Leaf Space has collaborated with ATCOMM as its partner for Mauritius and the Indian Ocean Region. The exciting project will be used to connect and collect data from LEO satellites. Subsequently, the data is commercialised to companies across Europe, America and Asia.
ATCOMM is going live with the first station in the next two months, before striving to install three more by the end of 2024. "This is good innovation for not only the company but the country," Dalais expresses.
In the future, ATCOMM plans to develop each sector of the business. In the PTT portion of the company, there are hopes to expand further in the mining and public safety industry, particularly when branching out across borders in Madagascar and beyond.
Additionally, accelerating the potential expansion of broadband is also a primary focus, as ATCOMM endeavours to connect businesses from Mauritius to South Africa and beyond.
Sector wise, ATCOMM plans to take hold of the opportunities in hospitality and banking, where there is an increasing number of clients who have diversifying business needs. Subsequently, as the broadband reach progresses, there is a growing requirement for muliple lines and redundant network operations.
"If one site goes down and they can't communicate right away, they can't operate. That's where we come in with a diversification strategy in terms of source, so there is still great room for growth," Dalais closes optimistically.
At the forefront of telecoms expansion in Africa, ATCOMM brings a fresh and innovative perspective to the industry, as it is willing to travel where others won't, rising as a challenger to Africa's connectivity divide.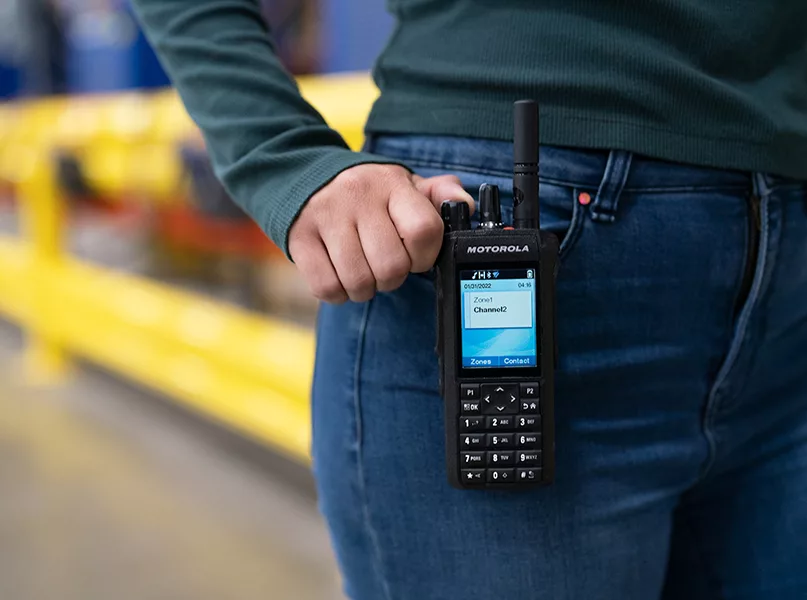 ATCOMM PARTNERS