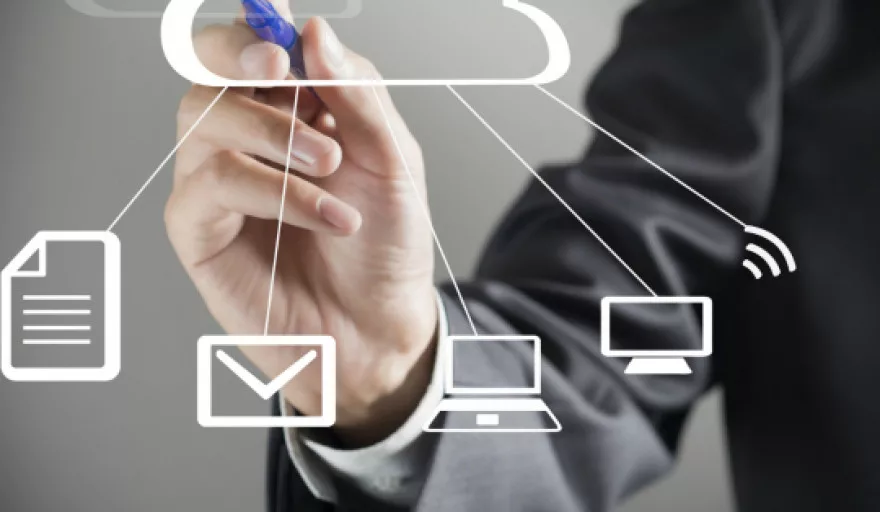 Faster connection speeds, lower data costs, and increased activity by international businesses are creating a perfect storm that is set to see cloud services take off in Africa, says Vodacom Business.
Wale Odeyemi, Executive Head International Products at Vodacom Business, says from his extensive consultations with companies across Africa, it is apparent that most enterprises are showing great enthusiasm about the potential for cloud, but that many are looking to service providers for guidance on how to embark on this journey, including where to begin and which applications to use as a proof of concept.
Until recently, adoption of true cloud across the continent has been hampered by concerns around quality of service achievable across the connectivity, a lack of understanding around cost, availability of bandwidth, security and the privacy of data stored in the cloud. However, with high speed data networks rapidly being rolled out across the continent, prices dropping and awareness growing around the benefits of cloud, the situation is changing fast.
Frost & Sullivan reports that cloud computing in South Africa and Kenya alone earned revenues of US$114.6 million in 2013, and expects this total to rise to US$288 million in 2018.Meanwhile, Cisco's Cloud in Africa: Reality Check 2013 research finds that in 2013, half of South African medium and large businesses used cloud, 48 percent used the cloud in Kenya and 36 percent used the cloud in Nigeria.
The Cisco study found that the rapid move to adopt cloud can be attributed to the growing confidence that IT decision-makers have in the cloud environment. With 57 percent of decision-makers across South Africa, Nigeria and Kenya having high confidence in the security of the cloud and just less than three quarters have high confidence in the reliability of the cloud.
The fourth annual Cisco Global Cloud Index (2013 – 2018) predicted strong growth of cloud traffic, workloads and storage, with private cloud significantly outpacing public cloud in MEA by 2018.
The upsurge of interest in cloud computing is also being driven by multinationals expanding across Africa, as well as local financial service institutions and healthcare practitioners, with many small and medium sized enterprises now moving directly to cloud at start-up phase, he says.
"It is clear that Africa is looking to 'true cloud'," says Odeyemi. "African businesses want more than just hosted services. Companies want to harness all the benefits of cloud computing, including automation, workforce mobilisation, and the ability to purchase software applications using credit card payments at online cloud stores."
Case studies from adaptive companies show that benefits of adopting cloud outweigh the obstacles. Several factors that were considered barriers to the adoption of cloud for the rest of Africa are now driving cloud adoption, including improved connectivity, reduction in IT costs and the retention of key skills.
With continued pressures from shareholders for better returns and unforgiving competitive landscape, companies can no longer afford to invest too much of their capex into IT infrastructure as this is an expensive, long-term investment.
According to Odeyemi, as companies establish confidence in cloud solutions, they will move more of their applications into the cloud. However, to achieve this it is important that enterprises partner with a company that has a robust network and relevant skills to deliver the value that cloud computing promises.
Most CIOs spend their time managing complex IT delivery however, by adopting cloud technology; they have reduced their total cost of operation (TCO), partner better with other business functions in the organisation and contributed immensely on increased productivity. "Cloud technology transforms the way they do business," says Odeyemi.
Careful assessment of the service level agreements in place ,due diligence exercises to assess the quality of service providers as well as their networks, play a key role in assuring the availability and security of data applications moved to the cloud.
Odeyemi points out that while security and regulatory compliance may be seen as an inhibiting factor in cloud adoption, in reality, moving to the cloud can enhance security and compliance.
"Consider the question of disaster recovery. Much of the on-premise IT infrastructure in place across Africa has no redundancy built in. Erratic or non-existent power supplies and the risk of physical damage are major challenges in many geographic areas.
"Cloud-based services allow for rapid disaster recovery and business continuity, making the cloud-based data centre proposition a compelling story to companies that rely on business critical data to remain in operation," Odeyemi notes, adding that in some African regions, regulators are now driving financial institutions to implement geographically diverse disaster recovery plans, further adding impetus to move to cloud-based data centres.
Odeyemi says the cloud is coming closer to a mainstream reality as key players such as Vodacom Business scale up its data centre facilities, partnerships and cloud portfolios across the continent. "Key industry players like Vodacom Business continue to increase investments in low latency broadband connectivity and fibre infrastructure across Africa, bringing true cloud closer to those pioneers looking to harness it," he concludes.