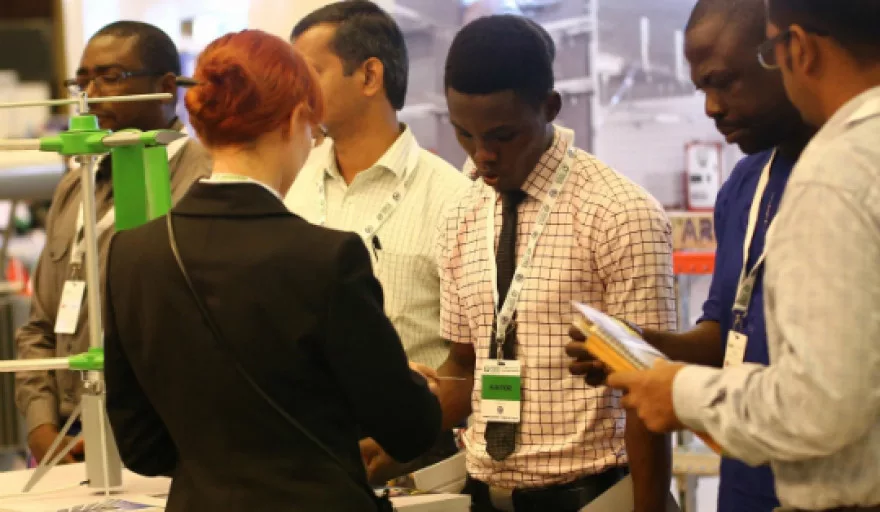 Power Nigeria, which is now in its fifth show cycle, has witnessed a 31 percent increase in exhibitor numbers and 20 percent increase in floor space, with conglomerates such as Skipper Electric, Schneider, Philips Nigeria and Sakr Power all taking part to further bolster their growth strategies in the country.
According to a recent report by Latham & Watkins, Nigeria's average annual per capita power consumption – only 155 kWh – is among the lowest in the world. In 2015, a large amount of Nigeria's installed capacity was unavailable. The country's estimated available capacity from the grid of approximately 4,500 MW meets only around one-third of the estimated current demand for power from the grid.
"Power Nigeria is the right avenue and platform for different companies who are interested in investing and doing business in the Nigerian power sector to collaborate. In all honesty, this platform has provided my company the opportunity to meet prospective clients/potential customers that otherwise we would not have met through online marketing alone," Obinna R. Okafor, Operations/Sales Engineer for Topec B.V/ TPN Ltd commented in the lead up to the exhibition.
Following the success of last year's two-day conference, the organisers will once again be hosting a number of free-to-attend content sessions. The CPD-accredited Power Nigeria conference will feature renowned experts from the West African power industry discussing the latest developments in the energy sector.
Delivering the keynote address will be Olawale Oluwo, Hon. Commissioner, Ministry of Energy & Mineral Resources, Lagos State, who will be talking about current trends in the country's energy sector, what should be expected and how these trends will impact business, and growth, moving forward.
WHEN: 27-29 September, 2016
WHERE: Eko Hotel, Lagos, Nigeria
WEBSITE: www.power-nigeria.com