Empowering the Changemaker Generation
Encouraging Africa's youth to take action against climate change, we speak with Damilola Hamid Balogun, delegate at COP27 and co-Founder of the Youth Sustainability Development Network (YSDN).
Africa Outlook (AO): As a delegate at COP27, what changes do you hope to see from the event?
—–
Damilola Hamid Balogun, co-Founder and CEO (DB): With this year's summit being a COP for implementation and action, I look forward to seeing negotiations leading to actions touching on every aspect of the world, especially the most vulnerable communities affected by climate change. I particularly hope to see developing countries put the climate agenda at the heart of their respective developmental agendas as one of the key developmental issues being addressed. Finally, I hope to see African countries capitalise on the youth demographic to bring forth not only innovative climate solutions, but also other developmental goals in order to build a truly sustainable and resilient future.
AO: Are you optimistic about the progress of the United Nations (UN) Sustainable Development Goals (SDGs) across Africa?
—–
DB: I am very optimistic of the progress of the UN SDGs across Africa. While there is still more work to be done, I acknowledge the progress of things so far, especially when compared with the level of uncertainties that have risen lately. Again, the SDGs are blueprints for global development and as such, there is a need for global partnerships across countries, institutions, and individuals to drive meaningful change not only within Africa but the world at large.
AO: What led you to co-found the Youth Sustainable Development Network (YSDN)? Could you tell us more about some of its work?
—–
DB: My passion for social impact and drive to do something different with my profession as a lawyer led to the establishment of the YSDN. I have always wanted to create opportunities for youth to thrive, because growing up I had limited resources to lead my bold ideas and I never wanted to practice law as it is traditionally done. I was able to articulate what I wanted to achieve as a person in life, what my passion is and how to get there, which eventually led to me initiating the YSDN.
Our work at the YSDN revolves around working with youth and changemakers around the world to foster an enabling environment which will lead to a more sustainable and resilient future by 2030. With youth at its forefront, the YSDN provides intellectual guidance and scientific evidence to the challenges of the UN SDGs, with humanist and critical thinking, promoting research, education and real-life actions to build a fair, global community and more sustainable societies. Beyond education and policy recommendations, at YSDN we are bent on action. For example, in 2021, in a bid to address the high cost of energy and intense decline of water supply faced by local farmers, the YSDN launched the Solar Irrigation Project, having raised USD$5,000 to support farmers in Lagos, Nigeria to have access to knowledge, management, and equipment on irrigation that supports them to practice all year production. This solution has helped these farmers increase farm produce by 30 percent and income by 60 percent.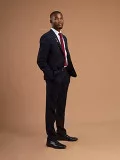 AO: In your opinion, why is it so important that youth take action in the leadership of sustainable development?
DB: The need for youth to take on leadership in sustainable development cannot be overemphasised. Sustainable development is an affair that touches on the future and needs innovative strategies to drive meaningful change. Against this backdrop, it is clear young people have the population, strength and vision to drive progress at a level, so it is important they are engaged to move things ahead. Young people are not only the present but also the future, so if we are talking of truly sustainable development, it only makes sense that young people play active roles in delivering that future.
AO: Finally, does the YSDN have any upcoming projects that you would like to highlight?
DB: For the YSDN, our drive to continue unlocking opportunities for young people to catch up with the global scheme of things as far as sustainability and sustainable development is concerned remains a core of our mandate. In a bid to further deliver meaningful change, we are set to launch the YSDN ESG Consulting.
The YSDN ESG Consulting is an initiative focused on providing strategy and implementation guides and recommendations for organisations towards ensuring that they become sustainable stakeholders and partners in creating a sustainable global environment.
This is an initiative that is led by youth, and clearly shows that demographic as a driving force demanding accountability and regulating sustainable development.