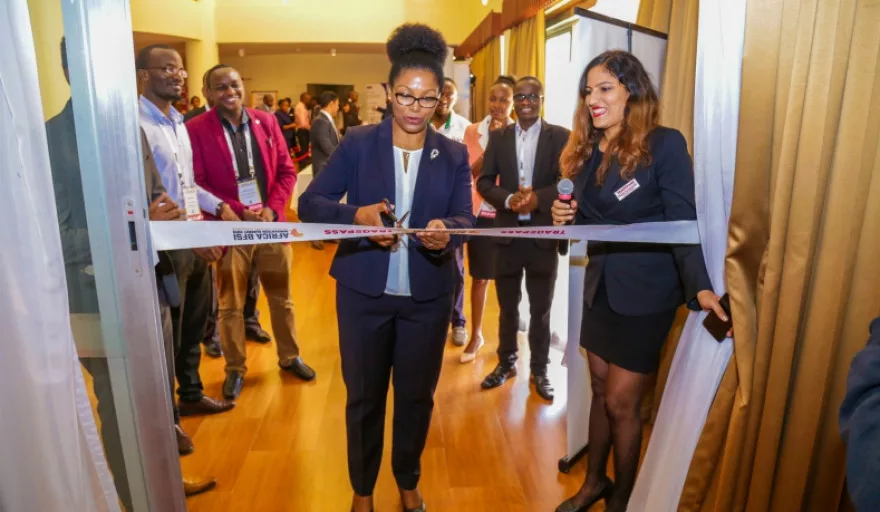 Over 300 BFSI industry gurus were a part of the Africa BFSI Innovation Summit (ABIS) 2019 that took place on February 19-20 at the Mövenpick Hotel & Residences Nairobi, Kenya.
The event started off with the Director – Partnerships, Innovation and Capacity Development of Kenya ICT Authority, Eunice Kariuki, inaugurating the event and delivering the keynote speech.
Day one saw a number of presentations and panel discussions by industry experts like Sriram Narayanan, Senior Director – Head of Africa & RoW Automation Anywhere, Shubham Singhal, Practice Head – New Age Technologies (AI, Blockchain & RPA), In2IT Technologies, Rudolph Janse van Rensburg, Head of Technology and RPA, TreasuryONE, Michael Michie, CISO, M Oriental Bank, George Njuguna, CIO, HFC Limited, Bhavik Salvi – Digital Transformation Lead, Finastra, Linda Were, Head of Customer Experience, Sanlam Life Insurance, Dickmoline Mugushu – Solutions Consulting Lead, Finastra, Paresh Makwana – VP Business Development Africa, Arcon, Russell Akuom, Head of Digital Banking Experience, Co-operative Bank of Kenya, Valentin Alexeev, Business Relationship Manager, OpenWay Group, Aaron Niyonzima, CIO, AB Bank Rwanda Ltd. And many more.
James Nyakomitta, Group CIO, Apollo Group, kickstarted day two of ABIS 2019 by sharing his insights about how digital transformation is disrupting the insurance industry. Other speakers of the day included industry experts, Kamal Budhabhatti, Founder & CEO, Craft Silicon, Chrispus N. Muhia, Head of Consumer Credit, Barclays Bank of Kenya, Philip Kibet Kisabit, CEO, Micro – Cap Holdings, Wycliffe Momanyi, Head – Information risk, KCB Group, Frank Atube, Head of Product Development & Management, Seamfix Nigeria Limited, Irungu Waggema, Head of Innovation and Project Management, Nairobi Securities Exchange, Lawrence Mwai, Head – ICT Changes, National Bank of Kenya, just to name a few.
For the full list of #ABIS2019 speakers, visit www.africabfsi.com/speaker.html
Over the two days, Automation Anywhere, In2IT Technologies, Finastra, OpenWay Group, Seamfix, Craft Silicon, Arcon, Papersoft, Virmati, Smart Applications, Pio-Tech, Seacom, Intellect Design Area, Sybyl, Union Systems Global, Smartstream, NetGuardians, Forcepoint, Tagit and Atlancis were among the top companies who showcased their latest technologies and innovations in front of a high-quality line of delegates from more than 100 top banks, insurance and other financial institutions from East Africa.
The networking coffee and lunch breaks provided the perfect opportunity for the attendees to meet and network with their peers and hear from the solution providers.
After the successful completion of the Africa BFSI Innovation Summit 2019, Tradepass looks forward to a bigger and better second edition in 2020.
For more information on ABIS 2019, visit www.africabfsi.com