As Endeavor Nigeria announces a new Managing Director and CEO, Ireayomide Oladunjoye leads the charge to inspire entrepreneurs towards growth and success.
A NEW LEADER TAKES THE HELM
Global entrepreneurship network Endeavor was founded in 1997 on a premise – wherever there is support for high-impact entrepreneurs, prosperity and innovation will flourish.
So far, Endeavor has screened more than 100,000 applications from which around 2,400 founders have been selected. In turn, that led to over 1,477 scale-up companies, creating countless employment opportunities.
For the past five years Endeavor Nigeria has supported local high-impact entrepreneurs; the Endeavor Experience is designed to help them think bigger, make better business decisions and increase their impact on the Nigerian economy.
Recently, as of 6th February 2023, a new CEO and Managing Director was appointed by the Nigerian Board of Directors. Ireayomide Oladunjoye has taken over from Tosin Faniro-Dada, who led the organisation for two years.
"I am happy to hand the wheel to Ireayomide Olandunjoye, who is impact-driven and committed to the future of high-impact entrepreneurship in Nigeria," states outgoing Managing Director and CEO, Tosin Faniro-Dada.
Olandunjoye was inspired to join the team as Endeavor is a not-for-profit organisation (NPO) whose core belief aligned with her own. Prior to her new position, Olandunjoye was responsible for the Start-up Desk at Lagos State Employment Trust Fund, hence, the passion for making an impact, alongside social development, has always been an important part of her career.
"I have been a huge fan of Endeavor's mission and team for many years; hopefully, together with the Endeavor team, mentors and supporters, we can help uncover the next group of Nigerian unicorns, outliers, multipliers, and high-impact Endeavor entrepreneurs," shares Olandunjoye.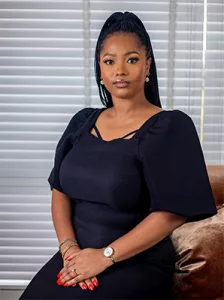 By selecting founders at the scale-up and growth stage, Endeavor Nigeria hopes the companies are willing to embrace the culture of giving back. The Nigerian organisation aims to select three or four companies a year; to date, there are 33 Endeavor entrepreneurs leading to 16 companies in the portfolio.
Endeavor Entrepreneurs, the worldwide mentor system, has created over 3.4 million jobs, and with over $42 billion in revenue generated by its entrepreneurs in 2021. Endeavor Nigeria, the company's sixth market in Africa, ensures entrepreneurs have access to mentors, capital, and media support with conferences to amplify reach.
Olandunjoye is set to continue the dedication to start-ups at Endeavor Nigeria as she hopes to uncover the next generation of entrepreneurs. Board Chairman Atedo N.A. Peterside (CON), believes her perspective and expertise will add immense value to the organisation.
We delve into Oladunjoye's new role and discover what the future holds for Endeavor Nigeria.
---
QUICKFIRE Q&A WITH IREAYOMIDE OLADUNJOYE, MANAGING DIRECTOR AND CEO OF ENDEAVOR NIGERIA
How did your career path lead to your appointment as Managing Director and CEO of Endeavor Nigeria, and are there any changes that you would like to implement within the company, what is your vision?
Ireayomide Oladunjoye (IO): The desire to serve and support sustainable development alongside my interest in technology navigated my career path, which led me to my current position.
I am passionate about supporting and enabling the entrepreneurial ecosystem for impact and social development. I am also driven in my legacy of transforming the Nigerian economy one entrepreneur at a time.
The vision is to not just build on the global blueprint but to create a multiplier effect in our market by illuminating a proven formula through the work we are already doing.
The vision remains to build a thriving ecosystem in Nigeria by fostering a culture of entrepreneurship and spreading the best practices for high-impact entrepreneurs to scale.
What is the most exciting thing about being an entrepreneur in Nigeria?
IO: There are so many reasons to be excited about being an entrepreneur in Nigeria. If I were to pick one, it would be to solve problems by disrupting the market using technology. A lot of social problems can be solved that way: spanning from logistics, access to healthcare, and agriculture to access to finance, financial inclusion, and access to education, to name a few.
It allows for entrepreneurs to make a difference, add value, and ultimately profit while enjoying success.
How do you spot the next generation of entrepreneurs, what do you look for?
IO: When we look at what it means to be an entrepreneur, it is quite easy to spot one regardless of their generation.
We are looking for people with ideas they have developed, creating value and impact in the ecosystem and beyond through their products or service. Someone willing to take the risk and initiative to solve a problem common to society that will be profitable.
I spot them by looking out for individuals who are visionaries, innovators, disrupters, courageous people who are tenacious and willing to take the risk to solve problems that the underserved people need a solution for.
Do you have any plans or projects in regard to your new role?
IO: The plan is to select more entrepreneurs and continue to support them with our expansive global network, unrivalled peer-to-peer community, and highly curated services.
We would also elevate Endeavor Entrepreneurs as aspirational role models and provide avenues for them to mentor and aspire others to reimagine what is possible. We aim to increase the number of investments in our local Endeavor Entrepreneurs through our rules-based fund, Endeavor Catalyst.
As well as continuing to advance the conversation around global entrepreneurship and innovation through original content, leveraging Endeavor's proprietary data set and insights. Ultimately, we are excited about the growth and impact of the network.
Are you optimistic about the future of business in Nigeria?
IO: I am very optimistic about the future of business in Nigeria for several reasons: we have some of the brightest minds in Africa, meaning that we have a diverse workforce of innovative individuals. We also have a receptive customer base open to new ideas and products. For instance, FinTech solutions and digitisation have been at the forefront of addressing gaps, moreover, significant opportunities exist in other sectors such as agriculture, mining, energy, and technology.
Innovation and capital are factors that play a critical role in driving economic growth and development in Africa. As we know, Nigeria is the start-up capital of Africa, and these start-ups are heralding a strong theme of innovation and disruption in different industries.