We speak to Emmanuel Morka, CIO of Access Bank, about how modern banking is making a difference by encouraging a sense of ownership in all aspects of business.
THE FUTURE OF EMPOWERED BANKING
Within recent years, the banking industry in Africa has undergone significant transformation and growth in how it engages with its community and expands its online presence.
Launching its operations in Ghana in August 2009, Access Bank has been a leader in this banking revolution, proving to be one of the most capitalised commercial banks in the industry. Operating through a network of more than 700 branches and service outlets, spanning three continents, 17 markets, and over 42 million customers, Access Bank has more than 30 years of remarkable achievements and making a difference in the community.
Ensuring that priorities such as accessibility, social responsibility, and digital transformation are at the forefront, Access Bank has been the go-to company for a wide range of local and international customers.
"The bank's experience in trade finance, treasury, and relationship management services has positioned us as the preferred partner for global businesses and international financial institutions seeking to do business in Ghana," notes Emmanuel Morka, CIO of Access Bank.
"Since inception, the bank has provided universal banking services to nearly the entire population in Ghana and has acted as a catalyst for growth and socio-economic development."
Access Bank provides financial support in key areas of the economy by continually partnering with government, local businesses, and communities to deliver world-class banking services with the goal of becoming "the world's most respected African bank", a priority that has been "instilled in every member of staff to ensure that we work collectively to achieve this vision."
Having been recognised as one of the five largest banks in Nigeria in terms of assets, loans, deposits, and branch networks, Access Bank has raised the bar in terms of what it means to deliver sustainable, profitable, environmentally responsible, and socially relevant economic growth.
---
TRANSFORMATION IN AFRICA'S BANKING LANDSCAPE
Increasing Access to Financial Services: In an effort to improve financial inclusion, mobile banking and digital payment platforms have worked to bridge the gap for previously unbanked populations.
Mobile Banking and FinTech: Providing simple, affordable, and convenient financial services to a broad range of people, Africa has been at the forefront of adopting mobile banking and FinTech solutions.
Regulatory Reforms: Many African countries have implemented regulatory reforms with the aim of enhancing financial stability, consumer protection, and adherence to international standards.
Foreign Investments and Expanding Presence: The development of more sophisticated financial products and services has been encouraged by the increase in foreign investments and partnerships.
Challenges: Despite progress, challenges including a lack of infrastructure in remote areas, low financial literacy, high operational costs, and cybersecurity concerns persist.
Regional Variation: Performance and maturity in the banking industry vary across African countries.
Role in Economic Growth: The African banking sector plays a critical role in driving economic growth by facilitating capital mobilisation, credit allocation, and investment.
Opportunities: Innovation and expansion in areas such as agricultural finance, SME lending, and cross-border trade facilitation are all opportunities within the industry.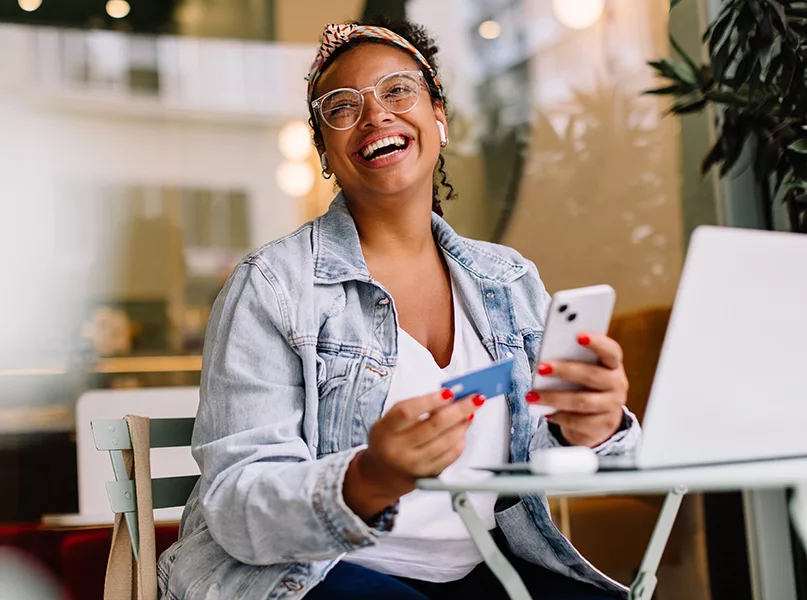 ---
DIGITAL TRANSFORMATION
Cash as a primary form of currency is becoming increasingly obsolete, with digital banking becoming the predominant way in which people are looking to transact and conduct business. The COVID-19 pandemic has only proven to further push this march towards online and mobile dominance over recent years.
Fortunately, "within the last decade, Access Bank has invested heavily in developing robust digital products and services to meet the growing demands of its customers and stakeholders," Morka reports.
With products and apps such as AccessPay, GhanaPay, Point of Sale Terminals, Easy Cheque Manager, GHQR, and Card Payment Services, all of which encourage the progression and ease towards utilising online and contactless methods, Access Bank continues to provide quick and user-friendly options for those looking to take advantage of these new opportunities.
AccessPay, for example, is a web-based enterprise suite and a payment solution that offers organisations a secure, simple, and cost-effective alternative to cash and cheque payments across multiple banks, allowing customers to initiate payments from corporate accounts to third parties.
The importance of SMEs has not been overlooked by Access Bank either. Employing digitalisation to drive the value of SMEs and provide them with all the necessities in order to succeed and grow in today's business environment has been accentuated by mobile technology such as MPower Biz, a business current account that offers customers the additional benefit of interest earnings on their account balances and no charges.
This innovation and desire to put customers first has manifested itself in a robust technology-driven platform, which has stood the test of time and is situated as one of the best in the world.
"The bank's well-established global network enables it to provide customers and other stakeholders with valuable local knowledge and contacts, and the distinct advantage of a truly international bank. Currently, Access Bank operates from 53 business offices located in major cities and commercial centres across the country," states Morka.
Mobile banking is undeniably the future of the industry, and ensuring that this is an aspect that can be accessed and utilised by those from every demographic is how it will lead the industry forward.
---
DIGITAL PRODUCTS FOR SMES
GhanaPay: A new app launched in 2022 developed by the Ghana Association of Banks and Chana Interbank Payment and Settlement Systems complements the bank's existing digital platforms and encourages the promotion of a cashless system.
Point of Sale Terminals: A new feature on the POS terminals that allows payment with mobile money wallets on point-of-sale devices, after the COVID-19 pandemic decreased the use of physical money.
AccessPay: A web-based enterprise suite and payment solution that offers a secure, simple, and cost-effective alternative to cash and cheque payments across multiple banks.
Easy Cheque Manager: A one-stop shop for all businesses to process and clear cheques in real time.
GHQR: Payment option in partnership with GhIPPS, allowing customers of various companies to initiate payment for the products purchased and services rendered by scanning a barcode on display.
Card Payment Services: A collaboration with Visa to implement an OTP service which provides a secured two-factor authentication during online transactions. This also includes corporate accounts (current/savings) and MPower Biz accounts specialised for businesses.
---
HELPING THE LOCAL COMMUNITY
No operation would find success without the support and drive of the community in which it was established.
Access Bank not only recognises the importance of its local community but also the significance of giving back and helping to positively impact the lives of the populace.
One such practice that has come to have a notable impact is Access Bank's work on reforestation.
"For the past two years, we have championed the reafforestation of Ghana by committing to the government's tree planting initiative. This aims to restore the depleted forest cover to promote climate action, in line with the bank's strategic objective of sustaining the environment through SDG 13 which focuses on climate action," Morka highlights.
This is alongside Access Bank successfully supporting a total of 48 Ghanaian Division One football clubs in its efforts to promote grassroots sports, relaunching its commitment to eradicating the fistula menace in Ghana, and partnering with Chaint Afrique on "A Sandal More" project, which provides sandals made from recycled car tyres for deprived school children.
In addition to working with different companies to ensure the prosperity of the local communities, Access Bank works to empower its staff and recognise their daily contributions.
"Our staff are our number one stakeholder. They ensure the business is efficiently run and customers are satisfied. The bank therefore takes measures to ensure their satisfaction, work-life balance, and improve their knowledge and skill set through constant training. We invest in the welfare of our staff and have a highly rewarding appraisal system to motivate them," concludes Morka.
With strong local and international relationships built with consistency, innovation, and hard work, Access Bank continues to set the standard for banking and all it has to offer in the ever-digital future.