Continuously improving by establishing appropriate business objectives and implementing the most effective plans to achieve them, Ruwacon has positioned itself at the helm of the African construction industry. Commercial Director, Reeza Seedat tells us more.
BUILDING A BETTER TOMORROW
The African construction industry is booming and continues to flourish at an impressive annual rate.
Undoubtedly, despite this upturn in prosperity for the continent overall, South Africa is facing unique challenges of its own, particularly within the construction sector, which has been struggling in recent years due to various economic, political, and social factors.
However, in the face of these challenges, there are positive developments igniting the sector with a sense of optimism for the future of construction across the nation.
Riding the crest of this wave of optimism is Ruwacon, one of South Africa's leading and top-tier construction firms. Founded in 1999 by its current Managing Director, Pieter Ruthven, the company now boasts over 24 years of success in this vast and ever-shifting industry.
Today, Ruwacon is focused and poised to embrace the South African government's infrastructure plan, a strategic endeavour designed specifically to invest in diverse sectors, foster job creation, and stimulate economic growth. Moreover, the South African private sector has displayed profound interest in infrastructure ventures spanning renewable energy, logistics, healthcare, residential, and commercial developments.
In response to this, Ruwacon has adeptly positioned itself within these focus areas over the years and stands primed for fresh business prospects and exciting development.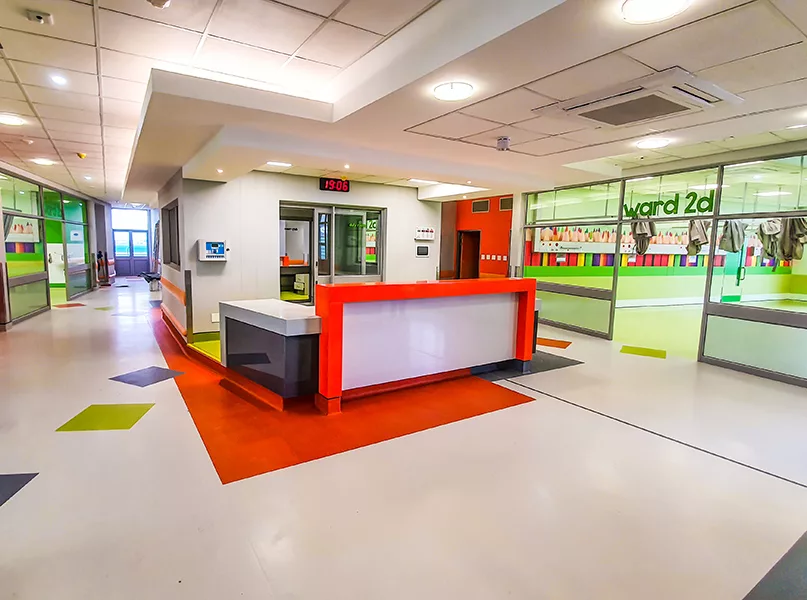 ---
Could You Provide Us With Some Insight into Your Career and Explain How You Became Interested in the Construction Industry?
As part of Reeza Seedat's portfolio of experience, he holds a MBA Degree, Honours Degree in Quantity Surveying and a Certification in Property Development and Investment. Reeza Seedat is a registered Project Management Professional and has a Chartered Professional Quantity Surveyor designation with the Royal Institute of Chartered Surveyors to add to his resume.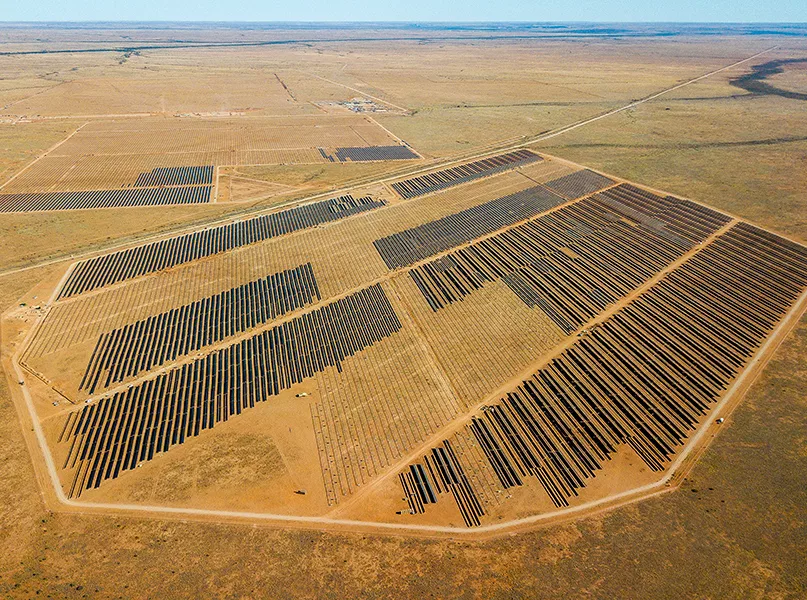 ---
PROACTIVE REACTIONS
Ruwacon and its management team continue to be instrumental in taking proactive measures and adapting to the constantly changing environment in which it operates.
"We continue to embrace technology, diversify our service offering, and focus on sustainability, whilst building strong private and public partnerships for the long term," opens Reeza Seedat, Commercial Director of Ruwacon.
"Our core belief has always been to deliver exceptional projects to our valued clients, develop skills in communities in the areas we operate in and contribute to the growth of the South African economy," he continues.
Ruwacon's management team has irrefutably committed themselves to practising the vital principles of integrity, respect and transparency. This firm ethos forms the basis for managing all of the company's core operations, systems and structures – as well as defining Ruwacon's overarching organisational culture.
In May 2010, Ruwacon transformed its shareholding to become one of the few top-tier construction firms in South Africa with majority black ownership. On top of this, the company currently has a 9GB and 9CE CIBD grading and proudly holds Level 1 B-BBEE status.
It is simultaneously both the vision and mission of Ruwacon to become South Africa's most preferred contractor, as the company remains resolutely focused on client satisfaction and quality projects, completed on budget and on time.
The company operates in some of the most remote areas across South Africa and most recently ventured into Botswana, to create, build and ensure quality for the future and is involved in a multitude of ambitious projects whilst targeting constant evolution and enhancement.
It is the belief of Ruwacon's leadership team that a hands-on approach and the company's regional management structure ensures direct and regular senior intervention at project level. In this way, transformation is driven at the highest standards and Ruwacon strives to ensure that the company forms an integral part of Southern Africa's growth.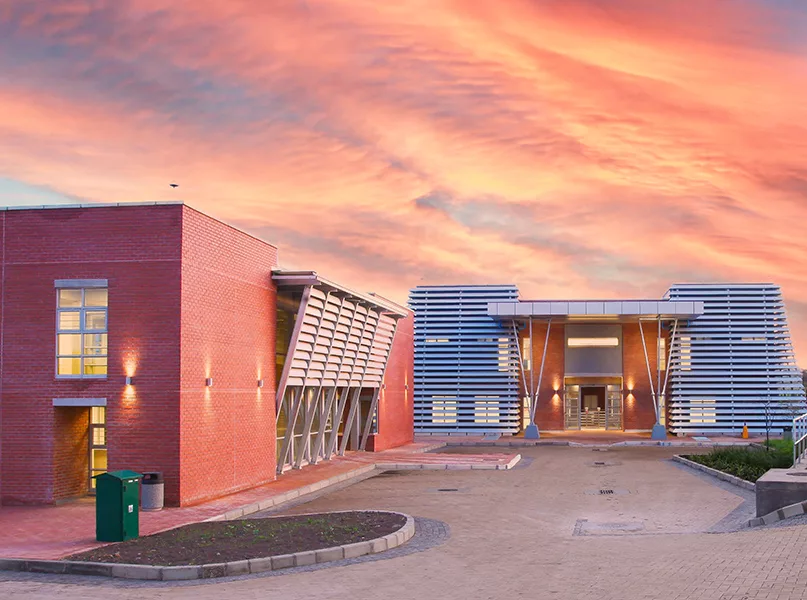 CONSTRUCTION AND INFRASTRUCTURE
Ruwacon operates across several divisions of expertise, each fulfilling unique integral purposes to the company's innovative and world-class projects.
As the organisation comprises multiple divisions such as construction, infrastructure, housing, plant hire and scaffolding, Ruwacon has the key advantage of operating across all fields of the vast construction industry.
Firstly, Ruwacon's construction division offers multi-disciplinary solutions for building projects in both the public and private sectors.
"The construction division provides elite solutions that are adaptable to the financial considerations of our respectable clients," affirms Seedat.
This arm of the business undertakes a range of projects for all government departments including, healthcare facilities, public buildings, schools, prisons, courthouses, museums, military bases, and office buildings amongst others.
"We deliver a tailored approach to our private clients from inception to completion stages of their projects. With this, Ruwacon's construction division has successfully delivered projects to reputable clients such as Walmart, Shoprite, Motus, Engen, Capitec and ABSA Bank, to name a few," he adds.
Secondly, Ruwacon's infrastructure division has nurtured an extensive record and reputation for delivering projects of the highest quality to its valued clients. The performance of the division has created numerous valuable long-term partnerships with stakeholders involved in both the private and public sectors.
"Our team aligns their technical knowledge, experience and resources, and is driven by our commitment of continuous improvement in construction methods to optimise efficiency and enhance client value."
The division focuses on the construction of roads and railways, earthworks, civil and infrastructure, as well as renewable energy initiatives and has completed projects for esteemed clients such as SANRAL, Transnet, Airports Company South Africa, Glencore, Anglo, South32, Scatec and Abengoa among others.
Meanwhile, Ruwacon's plant division owns an extensive fleet of heavy construction machinery, trucks, equipment, and vehicles, with expert personnel who ensure the optimal use of all company vehicles and machinery used on projects nationwide.
"Our team includes a service component with competent personnel to maintain, service and repair our fleet. Additionally, our plant management team ensures that the fleet is maintained in line with the necessary safety and legislative requirements of the government as well as our clientele," Seedat tells us.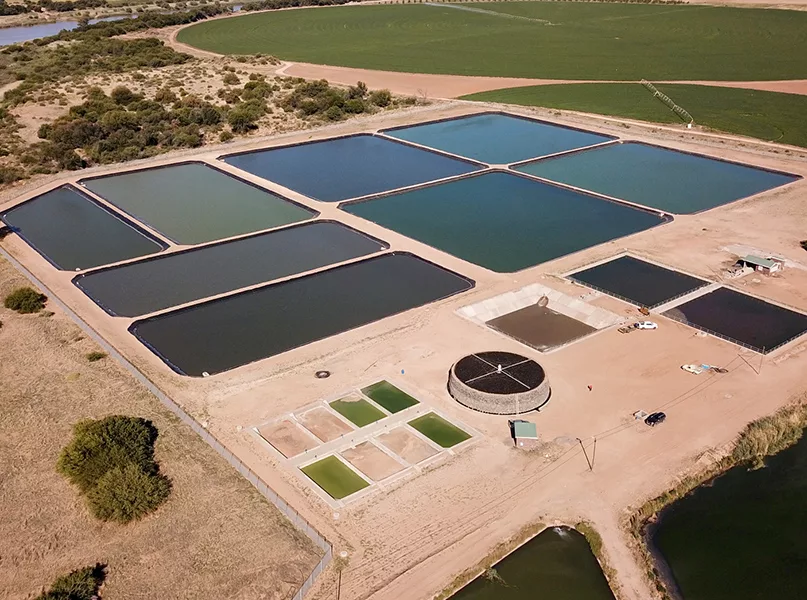 SUSTAINABLE DEVELOPMENT
Considering the current skills shortage in South Africa, Ruwacon is actively pursuing meaningful training initiatives that offer its teams career development and personal empowerment.
"Our efforts are predominantly based on our in-house bursary scheme for the previously disadvantaged members of the community pursuing their studies in construction management, quantity surveying and civil engineering," Seedat explains.
Furthermore, Ruwacon offers in-service training for building and engineering students who wish to complete their experiential training year. The company's in-house mentorship opportunities further complement its bursary and work-integrated learning scheme, offering graduates and junior staff members the opportunity to learn first-hand from Ruwacon's experienced senior staff.
Training programmes such as the Expanded Public Works Programme (EPWP) are also pursued by the company in an effort to contribute to the upliftment and enrichment of the respective communities in which Ruwacon exists.
Further to these initiatives, Ruwacon continues to aid development and education initiatives within the communities in which it operates in order to facilitate sustainable access to the economy for any beneficiaries.
"It has been an exciting journey thus far and we look forward to what lies ahead for Ruwacon and the future development of Africa." Seedat finishes.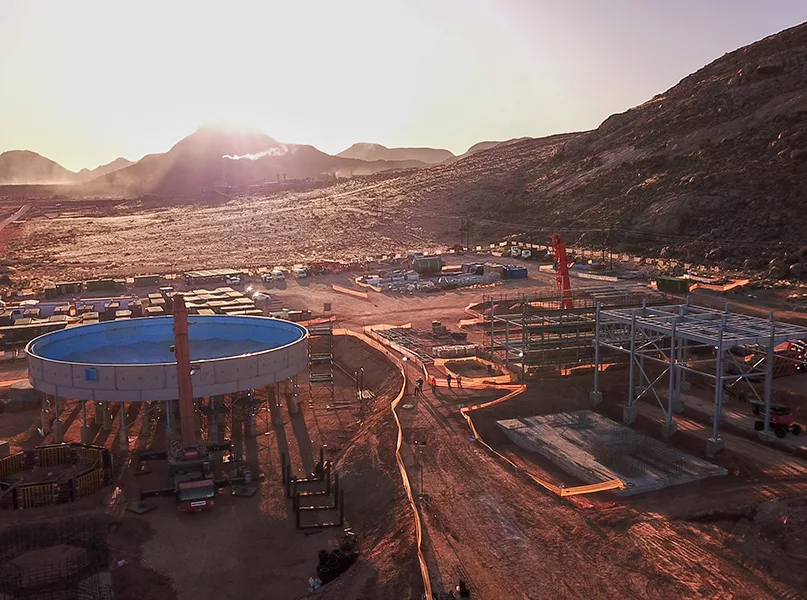 RUWACON PARTNER