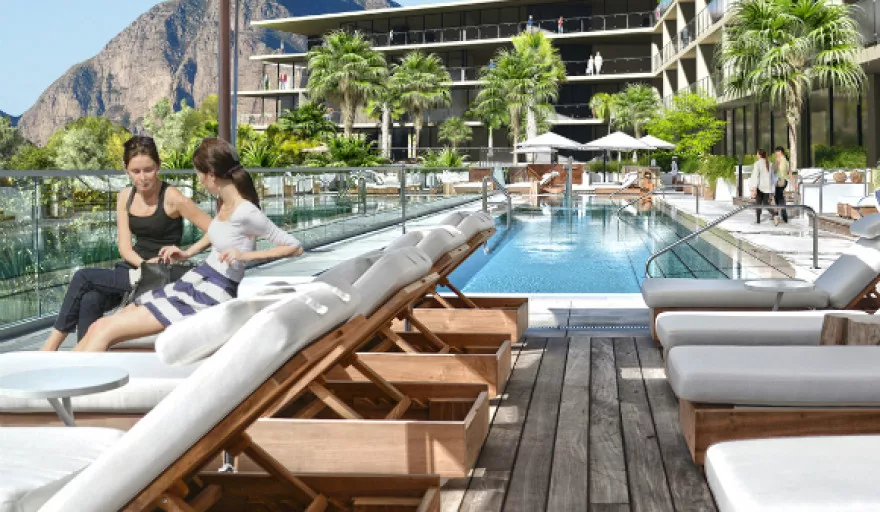 Swisatec, the architect and project manager for Africa's first green village, Blue Rock Village, has announced a new multimillion rand addition to the village; the Santa Luzia lifestyle centre and the five-star Blue Rock Hotel and conferencing centre. Both new additions will add more value to the village through the creation of an exclusive lifestyle that embraces the 'live-work-play' Blue Rock Village ethos.
"The Santa Luzia lifestyle centre will be a multifunctional centre boasting 14,000 square metres of floor space over seven-stories, with a 10,000m2 exhibition street designed for hosting conferences and other interactive events such as local produce markets, product launches, and concerts or music festivals," said Mr Reichmuth, Director of Swisatec and owner of Blue Rock Village.
"The Santa Luzia lifestyle centre will be a vibrant hub of Cape Town life where sophistication and chic collide with history and tradition. Its universal appeal makes it one of the Cape's foremost attractions for both local and international visitors. The centre will be home to boutique shops, a doctors centre, clinics, professional office space, and gastronomies."
Linked to the Santa Luzia lifestyle centre will be the multimillion rand five-star Blue Rock Hotel and Conferencing centre, envisioned to have more than 150 luxury rooms, 30 condominiums, a conference capacity for more than 500 delegates, high-end restaurants, and a bar and lounge areas. The conferencing centre is expected to host similar events as Cape Town CTICC, and Sandton convention centre. The hotel will cater for both business and leisure travellers, being in close proximity to the Cape Town International Airport – a mere 30 minutes away from Cape Town CBD – the village is directly accessible through the N2.
What makes Blue Rock Village more special is the ideal location. The village is surrounded by award winning wine farms, sandy beaches of Gordons Bay, Strand, and False Bay with more than 20 famous golf ranges in close proximity to the village.
Construction of the Santa Luzia lifestyle centre is envisioned to begin in 2017 with phase one; Giovanni luxury terraced apartments to be officially on sale at the end of July, 2016.
For more information and space reservation in the Santa Luzia lifestyle centre, please contact village@bluerock.co.za or call +27 21 300 1722.