Vodacom Lesotho plays a critical role in connecting people and businesses across the kingdom. We speak to Managing Director Mohale Ralebitso about the company's products, services and people-centric mission.
INTRODUCTION
The African technology space is booming.
With a rapidly growing and relatively young population, the continent is seeing a significant rise in technological and digital accessibility. In light of this, technology companies, internet and communications providers are critical to maintain this growth, as it not only upholds individual consumerism, but also the expansion of businesses and the entrepreneurial boom that is led by a young population.
Such growth varies between regions and countries across the continent, yet it is the overall promising potential of Africa that underlies the industry. In the landlocked kingdom of Lesotho, growth comes with its own opportunities and challenges.
"The current space is that of a rapidly changing landscape, with convergence and platform solutions being the order of the day," begins Mohale Ralebitso, Managing Director at Vodacom Lesotho. "Meanwhile, regulatory pressures for inclusion and accessibility place a strain on industry margins which are in contrast with significant pressures to invest in new solutions and technologies. "This is necessary to keep abreast with customer expectations, facilitate greater innovation so we can do more with less, and push forward both digital and financial inclusion."
Vodacom Lesotho is the leading telecoms and technology company in Lesotho and is part of the communications giant Vodacom Group (Vodacom), with offerings spanning digital, telephony and connectivity solutions as well as data and financial solutions for all. Vodacom Lesotho is the leading provider of inclusive mobile money solutions with market-leading products within the mobile money and micro-lending space.
With over 1.2 million subscribers to its products and services, Vodacom Lesotho is a major player in a country with a population of around 2.1 million. Vodacom Lesotho's headquarters are based at Vodacom Park in the capital of Maseru, with offices across the nation's 10 districts, and the company currently boasts around 400 direct and contractual employees.
"We recently won an employer award, and our leadership team is 50:50 male and female which is a great achievement for us and speaks to our passion for gender equity and inclusivity."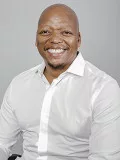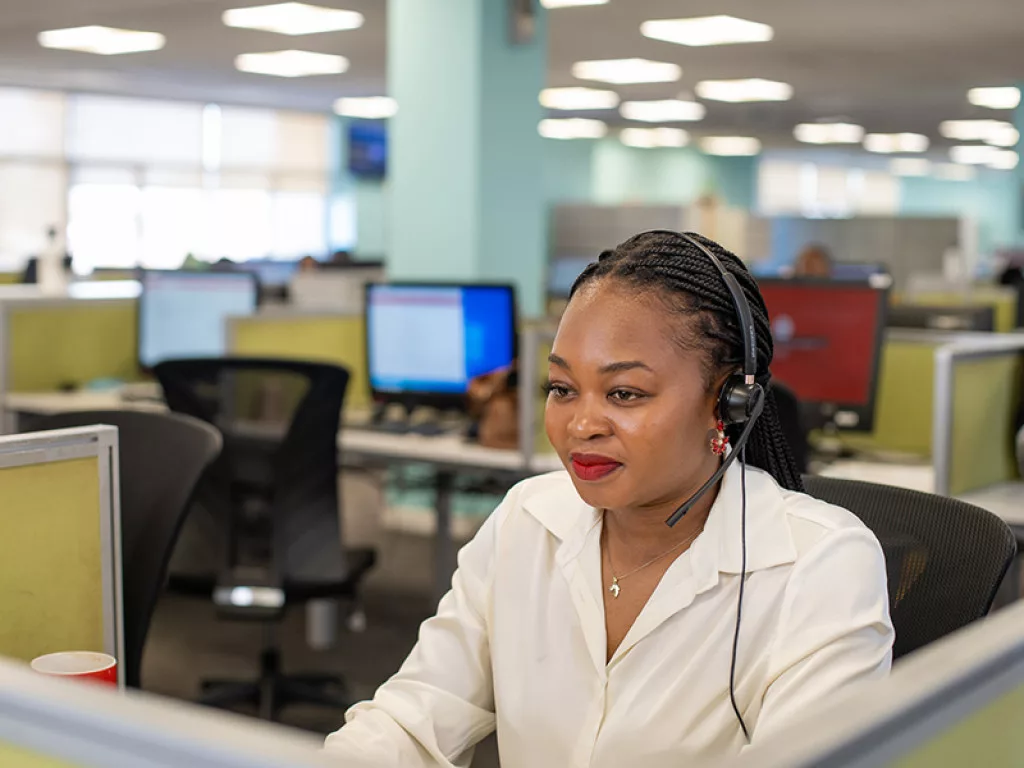 EXPERTISE IN THE INDUSTRY
Ralebitso's own personal passion for the technology and telecoms sector stems from a mixture of education and a vast amount of collective industry experience that has seen him operate in advertising, media and technology. On top of this, it was his family connection to Vodacom Lesotho that saw him join the company initially.
"I started out in academia in the US, continued on that path teaching at the University of Cape Town (UCT) in South Africa, and by chance, met a friend who worked at an advertising agency doing voiceovers – the voiceover work paid more than UCT paid me to teach!" he tells us. "I would later join what became FCB (Foote, Cone & Belding), the global advertising company, and then went on to work for Herdbuoys-McCann Erickson SA, the first Black-owned and led agency of its kind, that later owned and sold stakes in a number of advertising agencies.
"The team I led at The Jupiter Drawing Room, a creative agency, likely still holds the record for the most business won in a year and was arguably our finest extended hour in advertising. It was also here that I was reunited with the African mobile telecommunications giant MTN Group Limited (MTN), having worked for them at TBWA\SA, the South African creative marketing and communications group, over a four-year period – it was during this time that we launched MTN Nigeria working with TBWA\Concept Nigeria."
Thereafter, Ralebitso worked as Marketing Director for Liberty Life (financial services), then Absa Group, followed by an executive position at Absa Private Bank in the aftermath of the 2008 financial crisis. Ralebitso's final chapter in financial services was as Group Marketing Communications and Corporate Affairs Director for Old Mutual Limited in the insurance space, and from there, he transitioned back to entrepreneurship.
The TBWA\SA chapter of Ralebitso's career stayed with him, showing how the telecoms sector could transform an economy and country, as it did in Nigeria through MTN.
"Our family business, led by my brother who is a Vodacom veteran, took us directly into the telecoms value chain doing fibre optic. It was a no-brainer when the opportunity came to join Vodacom, with the opportunity to reconnect with Lesotho where Vodacom Lesotho was based, and remains at the forefront of digital inclusion," Ralebitso elaborates.
"The privilege to lead and serve here is just that – a great privilege. I'm humbled by what we enable Basotho to achieve every day, from communications to financial inclusion. It's the perfect convergence of things for me personally and professionally – being part of the Vodacom business and wider continental play allows me to live out my purpose of helping people stay connected."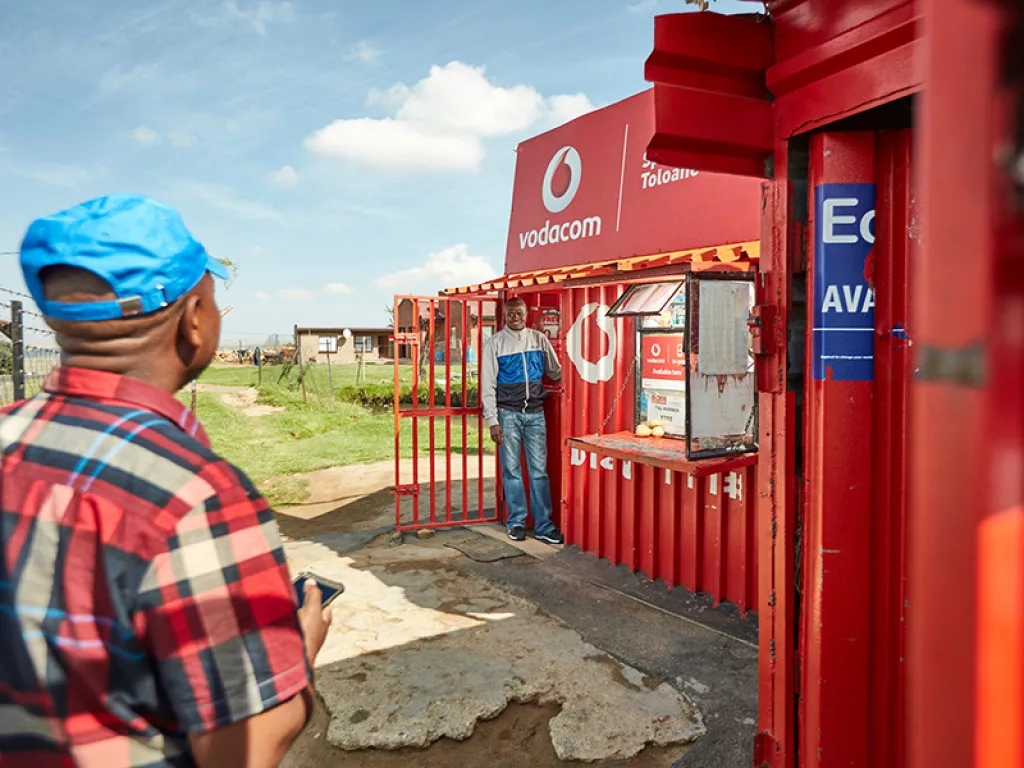 FINTECH AND INCLUSION
Technology sits at the heart of developing Lesotho's potential for people and businesses. For Vodacom Lesotho, technology is an enabler for inclusion, both digitally and financially.
"As the telecoms and financial services industries converge, giving rise to the platform economy, we are grateful to be able to enable our customers to do more and with greater ease," Ralebitso says. "It is within this ethos that we have brought the innovative M-Pesa solutions (including M-Pesa Business App) to our customers, to ensure cutting-edge solutions that are affordable, readily accessible and financially empowering for our customers and Basotho in general when much of the country, especially rural communities, had been cut off from accessing financial services."
M-Pesa Business App is an easy and secure service available to Vodacom merchants, enabling them to collect payments from their customers and make payments to other merchants and suppliers. The app has various features to help businesses track their performance, collect payments and settle their accounts, as well as give merchants instant access to funds without the need for manual transfers.
Like the consumer app, the M-Pesa Business App's home page provides an overview of the account, displaying the balance and a mini statement of the last five transactions. In addition, a merchant can search for previous transactions using the transaction ID and have visibility of corresponding transaction charges. Other functionalities include the ability to withdraw from an agent as a merchant, switch an account, manage the list of 'favourites', change the language between Sesotho and English, and receive preliminary assistance from the FAQ (Frequently Asked Questions) section.
"We see our FinTech solutions as key enablers for the further inclusion of Basotho across all strata, and are excited about opening up access even further to catalyse economic growth and unleash Lesotho's human potential," Ralebitso explains.
"We continue to offer innovative digital solutions, including our successful Mega Promotions competition, our streaming and music offering My Muze, and many other offerings to cater for clients' digital needs. We'll take to the market shortly with our class-leading funeral cover and will continue to expand our financial services offerings through our subsidiary, VCL Financial Services – watch this space for some exciting partnerships as we believe in co-opetition to make our customers genuinely better off!"
COMMUNITY-CENTRIC
People are centred at the core of all Vodacom Lesotho activities. During the height of the COVID-19 pandemic, Vodacom Lesotho – with assistance from the Vodafone Foundation – donated USD$1 million worth of vaccines, the largest donation from a single local company.
In addition, working with the Sesiu Fund, the company contributed in a joint corporate effort towards the rollout of vaccines.
"We are planning to increase our investment in our network and ensure that we remain the best network with the best data experience. We also have more financial solutions coming into the market, and will deepen our differentiated experiences with even more localised and individually customised offerings for our customers," Ralebitso concludes.
VODACOM LESOTHO PARTNER