One Acre Fund is a unique organisation with a base mission to help grow the farming communities in Kenya and beyond. We speak to Kelvin Owino, Africa Communications Manager, to learn more.
INTRODUCTION
"Having grown up in a farming community in Western Kenya, I saw and experienced first-hand the challenges that farmers go through. I've felt inspired every day over the last eight years to have been working with One Acre Fund, and in doing so, helped support smallholder farmers throughout Kenya."
In his position as Africa Communications Manager, Kelvin Owino leads the One Acre Fund field communication team. His background in the agriculture industry has taught him many things, but most of all, has helped shape his vision of Kenyan farming for the future.
"I always dreamt of finding ways to address the challenges of the sector, and so I was very excited when I got the opportunity to work directly with farmers through One Acre Fund," he reflects fondly. "One Acre Fund is an agricultural service provider that's investing in the betterment of rural Africa.
"We bring high-quality farm inputs, financing, and training directly to smallholder farmers to help increase their crop yields and incomes."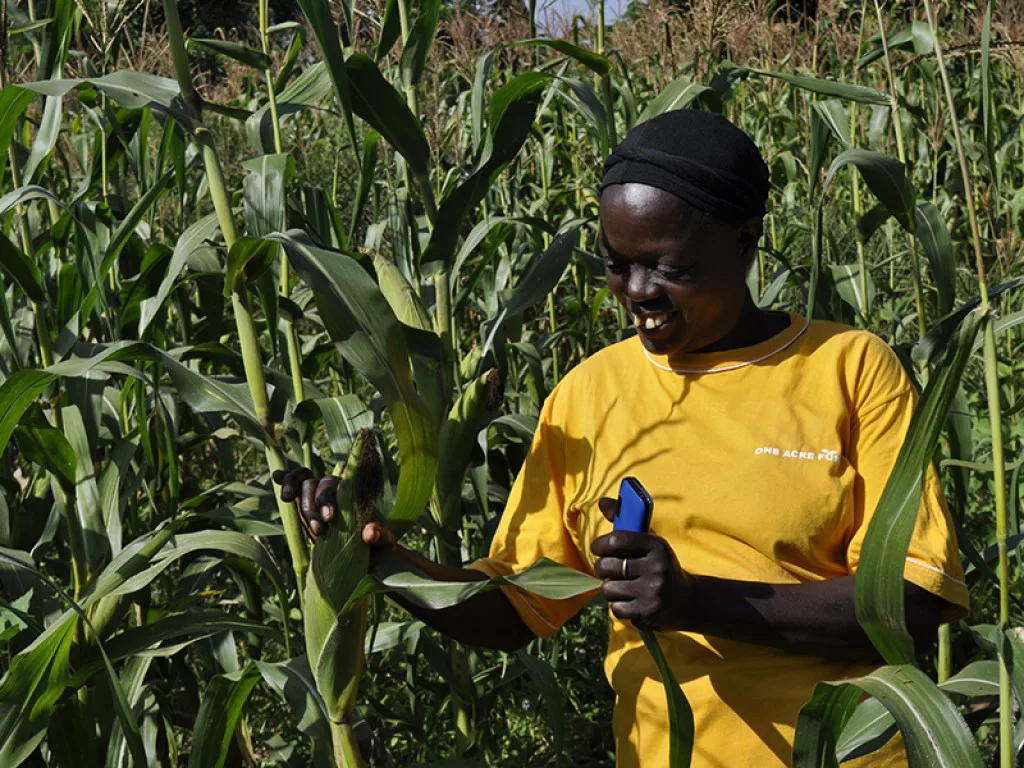 ONE ACRE FUND
The organisation currently operates in eight countries: Kenya, Rwanda, Tanzania, Burundi, Malawi, Ethiopia, Uganda and Zambia, serving more than 1.3 million households in total.
"We've employed more than 8,400 full time staff, most of whom work as extension officers supporting farmers directly in the villages where we operate," Owino continues. "We expect to directly serve at least 10 million farmers by 2030 through partnerships with governments and private-sector stakeholders."
In Kenya alone, One Acre Fund operates in 23 counties serving over 600,000 clients. On average, the farmers it works with see crop yields more than double after enrolling with the organisation, as evidenced in 2020 when incomes were 65 percent higher than peers in the industry who had not enrolled. This surplus income helped towards investments in education and school fees for the children of the communities, as well as entrepreneurship and business start-ups, home improvements, facilitating access to healthcare services, and investing in further agricultural assets such as livestock.
"What is most exciting in light of this, is that this year we have set up retail shops in the villages across the regions where we operate," Owino says. "The retail shops enable us to provide farmers with access to quality inputs all-year-round and allow us to reach a section of clients that we've not been able to serve in the past."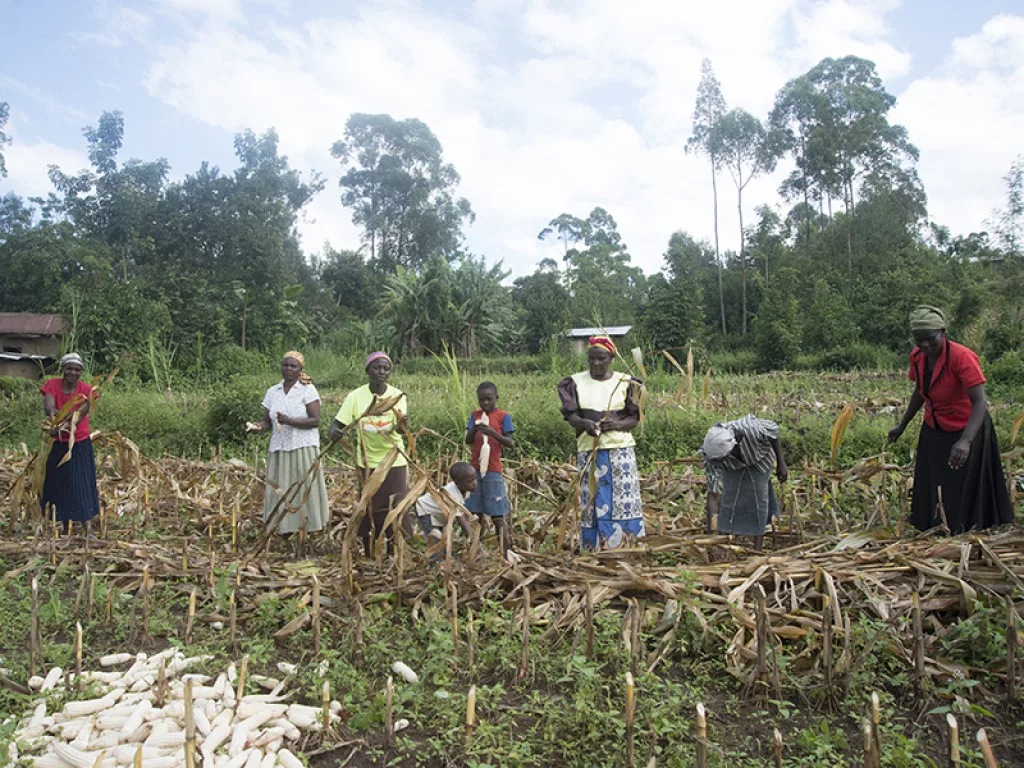 COVID-19
Despite the positivity of One Acre Fund's mission, the organisation has not operated without meeting obstacles along the way.
According to Owino, COVID-19 has had a huge impact on the Kenyan agricultural sector. As a result of pandemic-related social restrictions limiting human movement and social gatherings in order to curb the infection rate, farmers were not able to access the products they needed to produce food on time, and could not sell their produce because markets were closed.
"The global supply chain for essential products like seed and fertiliser were disrupted, which meant that the cost for these inputs was, and still is in some respect, too high and unaffordable to most farmers," Owino explains.
"However, despite these challenges, I find the current agriculture space exciting. From a One Acre Fund perspective in particular, we have been able to innovate and deploy digital tools to keep serving farmers even with the COVID-19 related restrictions. The pandemic has enabled us to discover and utilise new and more efficient ways of serving farmers that we had previously not even considered."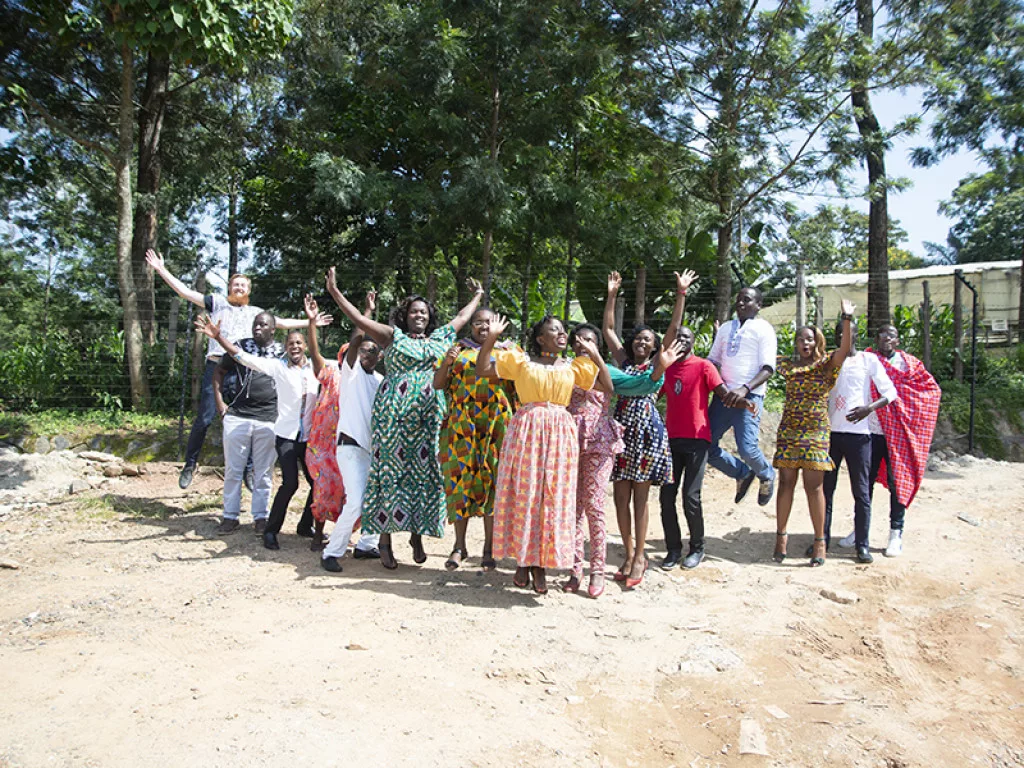 RESHAPING FARMING
One Acre Fund operates in rural areas across multiple countries in Africa, often where access to basic farming products and services is quite challenging to reach or facilitate.
"We provide a full-service package that enables farmers to achieve immediate food security and build pathways to long-term prosperity," Owino elaborates. "These services include financing (for high-quality farm products such as improved seeds and fertiliser), delivery services (to areas within walking distance of every farm no matter how remotely located), and post-harvest support (such as storage solutions and market access to maximise individual farmers' incomes from their crops)."
On top of this, One Acre Fund's full-service package includes the organisation's investment in soil health management for sustainable farming, and agroforestry to build long-term assets for the smallholder farmers and communities they each operate in.
Each of these facets of One Acre Fund's full-service package leads to the aforementioned percentile yield increases which, together with surplus income, mean farmers are able to produce enough food for their families as well as gain additional income.
"We have conducted multiple studies, all of which confirm that most of our farmers invest the surplus income into paying school fees for their children, and buying quality of life products like solar lamps which enable their children to study even at night and thus perform better in school in the long term."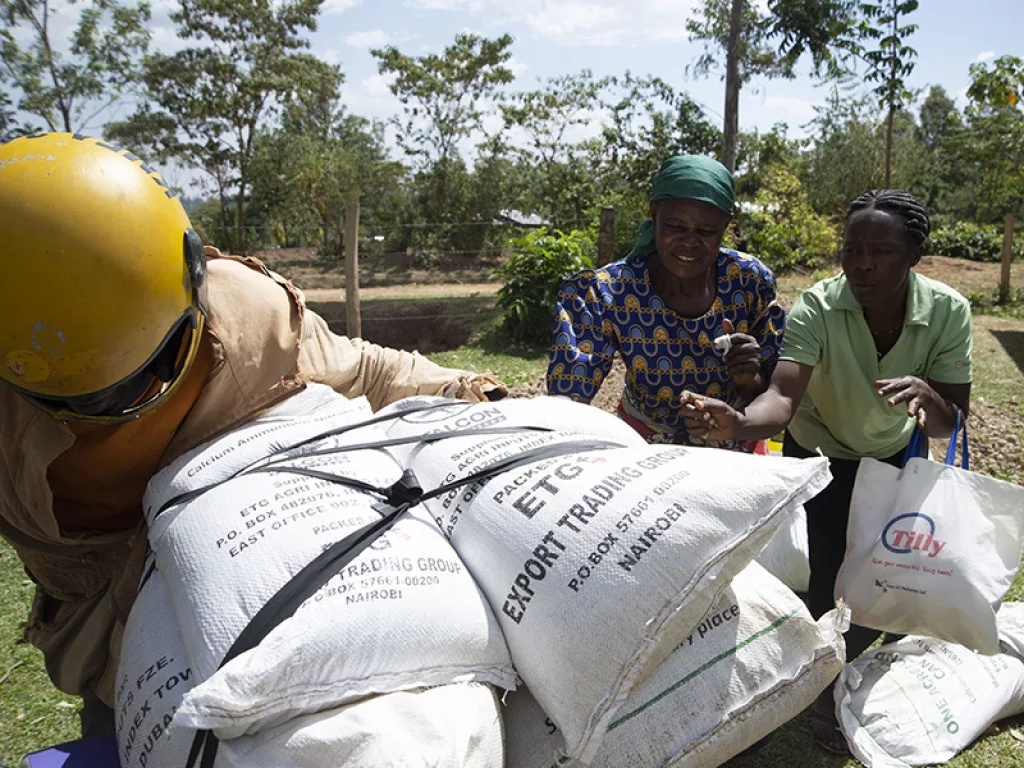 MOVING THE MISSION FORWARD
At One Acre Fund, creating and maintaining a positive impact on farmers remains the "North Star" of the organisation's mission, and it is determined to support all hardworking smallholder farmers in sub-Saharan Africa.
"We will keep supporting them to continue producing more food, not only to make the continent more agriculturally and food secure, but also to produce a continued surplus yield to feed other parts of the world," Owino assures us.
"We believe that this is very much achievable, particularly if all stakeholders – governments, the private sector, development partners and donors – consider smallholder farmers as businesspeople, who, when provided with access to the right tools such as high-quality agricultural inputs, farmer training and a market for their produce, will be able to feed the world."
In addition to its current operations in eight countries, One Acre Fund is also running a pilot project in Nigeria, the goal of which is to reach as many farming families as possible that need such services and support.
"We have plans to continue expanding our programmes in the countries we operate and scale to other countries in the future."