Serving as the country's companion for healthier, happier lives, the Botswana Medical Aid Society (Bomaid) is a leading private medical provider.
INTRODUCTION
In Botswana, conditions are conducive to good health.
Known for its stability, the country's warm, dry climate and lack of surface water means that Botswana benefits from a minimum amount of the tropical diseases that are so prevalent in other African countries.
That being said, as with many developing countries, Botswana's healthcare systems are primarily designed to handle acute decisions and diseases. Since 1966, the country has been carried on an upward trajectory of rapid economic growth, with an attendant ageing population. With this improvement and Botswana's steadily strengthening position as an upper middle-income country, the health sector has taken significant strides in the implementation of universal healthcare access for the majority of the population.
Nevertheless, the growing ageing population, combined with the threat of non-communicable and fatal intestinal and respiratory diseases continues to put further strain on the country's healthcare services, alongside the threat of HIV/AIDS as an epidemic that still plagues Botswana today, despite boasting one of Africa's most advanced treatment programmes. The latest onslaught of the COVID-19 pandemic has also further complicated the system, with a lack of resources and widespread significant disruption of services.
The country's public health policy comprises basic health services in small primary care facilities dotted throughout villages with a population of over 500 people, alongside the two major national referral hospitals at Francistown and Gaborone. The system operates within a decentralised network of primary healthcare facilities. Turning to the private sector, Botswana hosts an increasing number of private medical clinics to coincide with the development of the urban upper class. This predominantly comprises specialists operating within private health businesses.
Enter the Botswana Medical Aid Society (Bomaid).
With a reputation as 'the medical aid you can trust', Bomaid is the private medical provider whose comprehensive services cover the livelihoods of our 85,000 Botswanans.
Designed to inspire confidence, Bomaid serve private, institutional, and individual customers with an extensive product range. The company is self-administered and operates as a fully accredited member of the Board of Healthcare Funders (BHF).
As a non-profit organisation established in 1970, Bomaid was founded by a consortium that sourced its initial membership from audit firms, parastatals and Botswana's banking sectors. These businesses gathered with the aim of pooling funds to assist their employees in defraying medical expenses.
After officially celebrating their 50th anniversary just last year, Bomaid represent Bostwana's oldest private medical aid scheme. It is this longevity that attests to their success and esteemed reputation in the sector, combined with their prioritisation of both innovation, and excellence.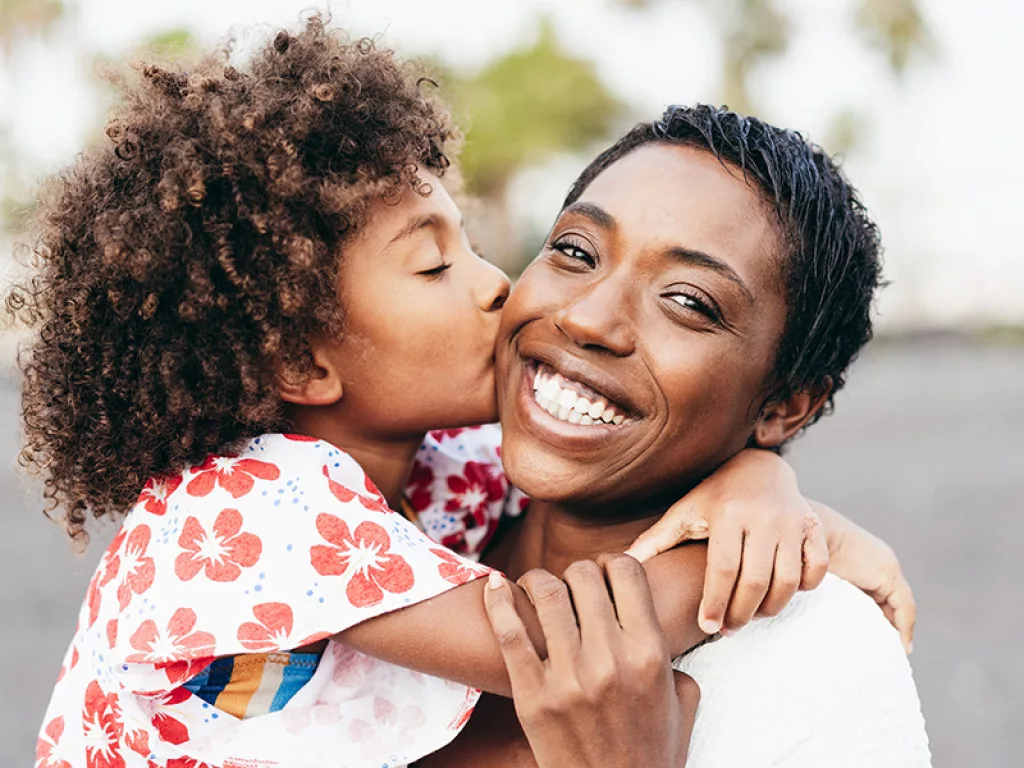 COMPREHENSIVE, COMPETITIVE HEALTH COVERAGE
Bomaid leads with the mission to provide competitive and diverse health care solutions to its members. It achieves this through the implementation and offering of various health plans geared towards corporate or individual Bomaid clients, with customisation available to suit corporate requirements. These are divided into three categories; comprehensive, outpatient health plans, and plans suited specifically to international students.
Comprehensive plans are tiered to cover three levels of medical services, ranging from entry level to executive, beginning with basic affordable health options for outpatients.
Meanwhile, Bomaid's international student health plan, known as the Bomaid International Student Scheme (ISS), is a comprehensive student medical cover that guarantees access to medical care both locally and abroad. Available as an annual subscription to learners studying either locally or regionally, this plan represents the most convenient and affordable way to provide for student healthcare.
Lastly, the outpatient health plan is an extensive scheme that encompasses a full range of benefits as standard. This ranges from consultations and dental work to traditional healing and funeral benefits, with a whole host of others in between.
Outside of the framework of these plans, Bomaid also cover out of hospital, in hospital benefits, dread disease benefit, managed care, and value-added benefit. To deliver this extensive coverage, Bomaid relies on a varied and comprehensive network of service providers across Botswana.
Returning to the importance of innovation at Bomaid, in 2021, the company reviewed the benefit enhancements of their schemes to ensure alignment with the United Nations Sustainable Development Goals on health and wellness. These revisions included expanding access to essential medicines and vaccines, by extending the flu vaccine to all Bomaid members and providing Vitamin B and calcium supplements to members aged 50 and above who are on chronic medication. Amendments and improvements were also made within access to reproductive healthcare services, combatting HIV/AIDS and TB, reducing mortality rates from non-communicable diseases and new-born and child mortality.
As evidenced by the health plans tailored to cater to this exact demographic, Bomaid place a huge amount of value on education and have recently launched a graduate training programme with post-graduates to develop their skills. This is in a bid to combat the talent and skill shortages that face Botswana's health sector that are particularly prevalent within both clinical skills and administration.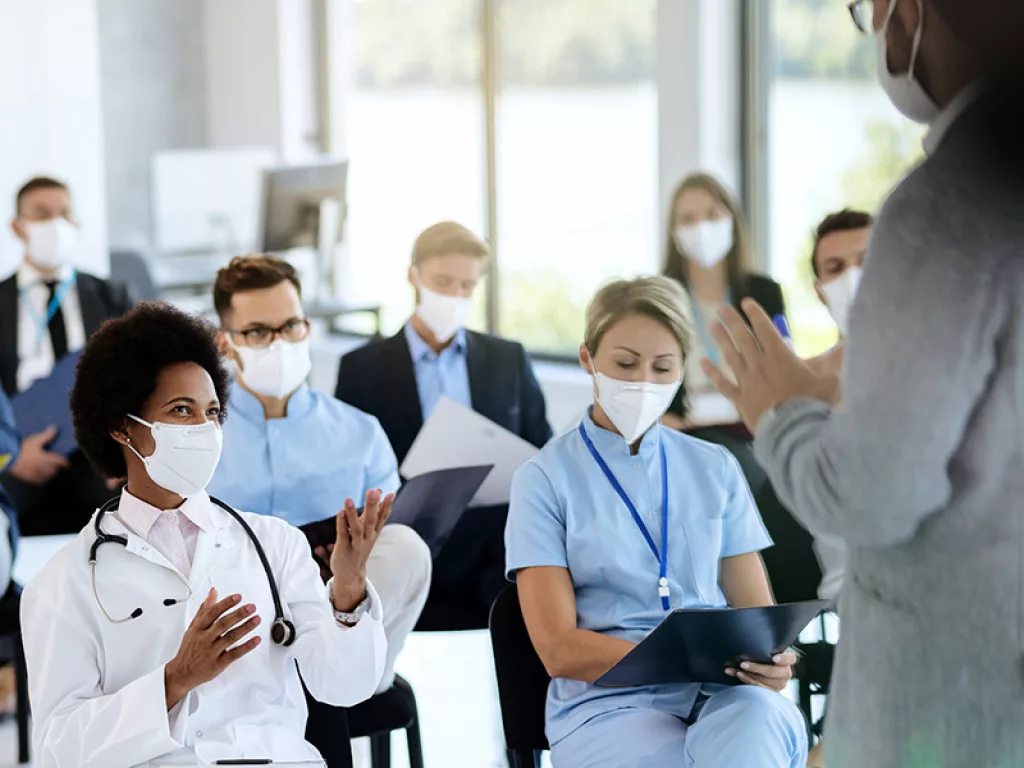 NAVIGATING THE PANDEMIC
As with any healthcare provider across the globe, COVID-19 presented a significantly disruptive hurdle, amplified by the fact that the company had just installed a new operating system before the pandemic struck.
Extending its level of care to its clients in the face of such difficult times, Bomaid ensured that all its members were covered if they contracted COVID-19, regardless of their level of health plan coverage. This made Bomaid the first medical aid provider in Botswana to do this. Bomaid's proactive response was further aided by a two-million-pula COVID-19 fund contributed by the government of Botswana.
Priding itself on providing Botswana's best COVID-19 cover, Bomaid's 360 degree 'CovidCare' solution supports members from the initial covid testing through to hospitalisation, home-based solutions, and supplements, and onwards to aftercare with psycho-social counselling. Indeed, Bomaid promote a significant focus on the importance of mental health and have regularly shared information throughout the pandemic as to how to keep depression at bay by keeping active and mixing up the daily routine.
The provider also continues to play a critical role in the dissemination of information, sharing a COVID-19 home care solution guide to keep members up to speed with how best to manage the virus whilst designated facilities were at full capacity. Adapting its offering to provide 100 percent 'Covid cover', Bomaid offer complete coverage with COVID-19 rapid testing services comprising four tests per member per annum.
Internally, the company adapted operations with staff taking to remote-working and all engagements being conducted over Zoom. To support working from home, the company also launched the Bomaid Web Portal to allow members to manage their profiles and membership online with self-service.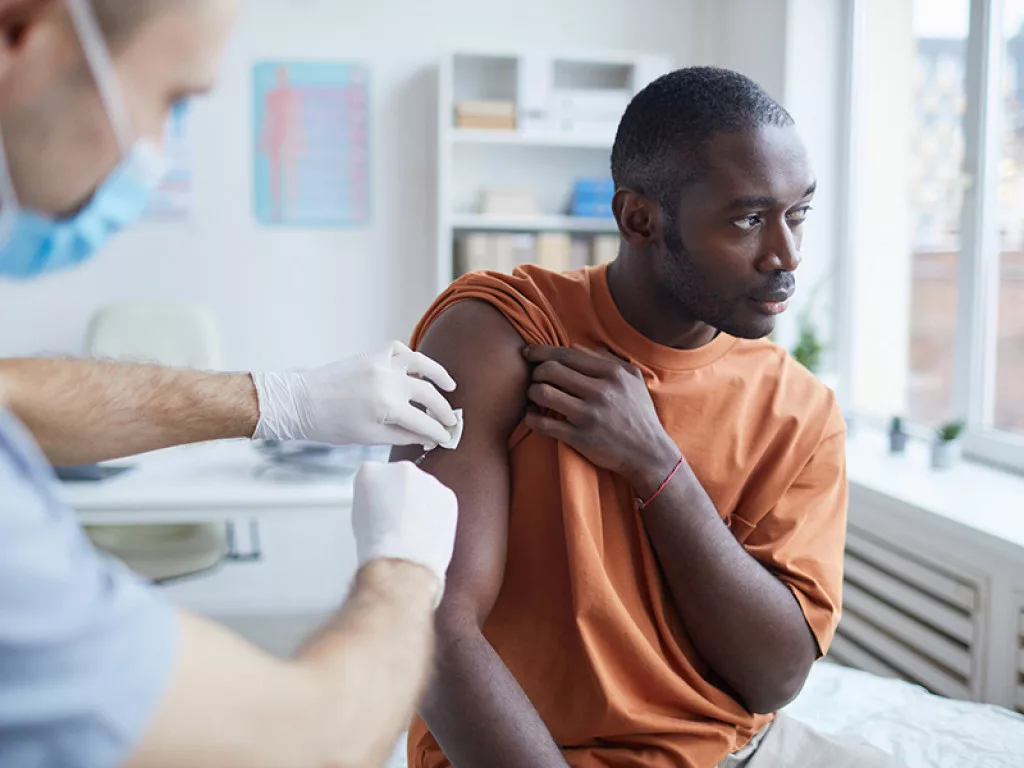 A PROMISING FUTURE
Officially voted as Botswana's 'Best Medical Aid' under the PMR Diamond Arrow Award 2021, Bomaid continue to uphold a reputation as industry leaders in excellence even fifty years since inception. Indeed, the company's CEO, Mr. Moraki Mokgosana, was also awarded the Business Excellence Award from PMR Africa on behalf of his work at Bomaid.
The award explicitly recognises Bomaid's sustainable business practices, management expertise, corporate governance, innovation and brand awareness. The company was also acknowledged for the wider role that it plays within Botswana's economic growth whilst consistently providing an excellent level of service to its members.
With the notion of sustainability at the fore, in the face of the universal need for quality, affordable healthcare, Bomaid is assured a long-running future in caring for Botswana.