Uche Ofodile, CEO at MTN Benin, discusses the exponential rise of data and how digital disruption is transforming Benin's telecoms industry.
INTRODUCTION
Uche Ofodile has witnessed significant transformation up close, observing the journey to connectivity and how new technology has swept Africa.
"When I started out it was about 2G and now we have 5G. I've had the opportunity of working not just in Nigeria but also in Ghana, DRC, Liberia and now Benin. It's been quite an exciting journey," Ofodile tells us.
Today, Ofodile is the CEO at MTN Benin.
A senior business leader renowned for building businesses in emerging markets, she has over 15 years' experience in CEO, CMO and CCO roles and has been the driving force behind transformative change in blue-chip multinational companies.
Having started in the Nigerian telecommunications industry around the time of privatisation, Ofodile has witnessed the transformation of wireless from 2G to 5G and believes the sector has changed considerably.
"When I think about working in Nigeria in the early 2000s, landlines were all that existed," she reflects. "At the time, Global System for Mobile Communications (GSM) was beginning to be introduced, and the GSM companies weren't originally sure what the uptake would be.
"The companies were taken by surprise at how quickly people took on the SIM cards and were able to communicate. You can see that in Nigeria, how much that ability to communicate changed the way people worked. Back then if you wanted to speak to someone, you drove to their house and took a chance. However, all of a sudden, GSM gave you the freedom and ensured you didn't waste your time."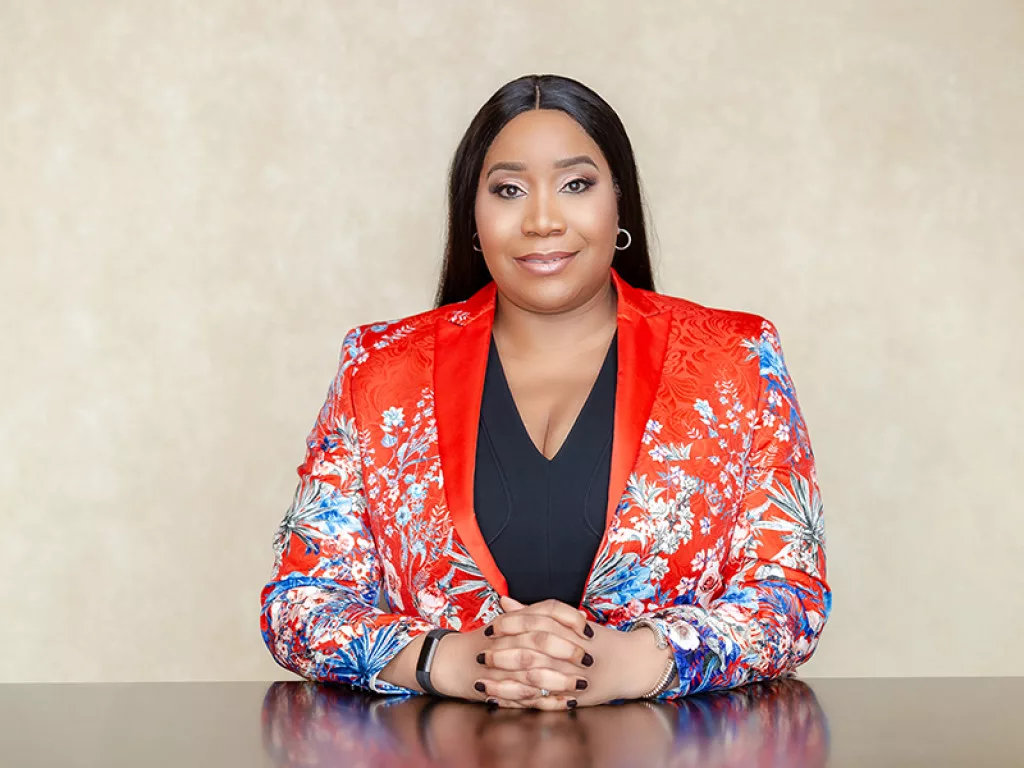 EXPONENTIAL GROWTH
Between 2010 to 2014, there was a major boom in data usage in Ghana. Working in Accra, the country's capital, at the time, Ofodile points to this rise in data usage and believes it acted as a catalyst for Ghana's economic prosperity.
"All of a sudden, people were able to do all the things they couldn't do before, seen especially in education and with small and medium business owners," she explains. "Today, we have embarked on 4G expansion in order to keep up with how people use data. That close link between development, GDP and access is hugely important. I do not see our job as about technology alone, it is about empowerment, communication and allowing people to be more than they could have ever imagined. For me, that's a very emotional vision rather than just embracing the technology aspect of it."
Today, each country in Africa experiences transformation at a different pace. Having only been in Benin a year, Ofodile is pleased that access is an important agenda item for the country's government.
"It's been interesting to talk to Ministers to understand how thoughtful they have been about the importance of access. For instance, they are keen to ensure there is no urban rural divide," she discusses. "There is a significant digital push and Benin stands out as being a major player in terms of driving digitalisation.
"For instance, the government is actively enabling access to and usage of digital payments through government to person payments through mobile money. While there is still work to be done, MTN's belief that everyone deserves the benefits of a modern connected life means that our goal is to ensure everyone has the opportunity to embrace that."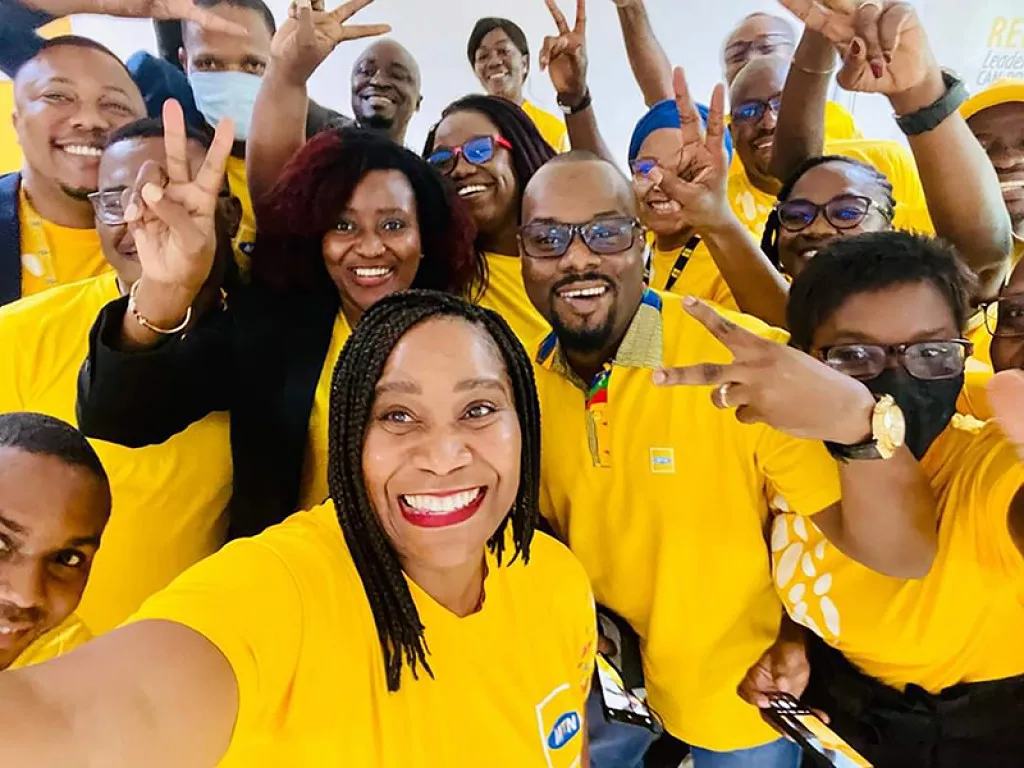 THE JOURNEY TO CONNECTIVITY
Having worked for a number of other telcos in Africa, this experience provides Ofodile with a unique perspective of the industry as a whole. "When I first started working in Nigeria at Econet Wireless, MTN was a competitor who invested heavily in the network, in people, in the brand which gave them advantages early on," she tells us. "MTN still lives by these rules. We have taken a bet on Africa, with our vision, as we continue to see the benefits of investment in technology, brand, and a strong vision of connected life. It's something that we're working hard to drive."
According to Ofodile, "One way in which the importance of connectivity is demonstrated is through mobile money. Indeed, Covid-19 took everyone by surprise. In the early days, we were not sure how Covid-19 was passed on, people were concerned about handling cash. Mobile money was one of the ways to do financial transactions, so we saw an acceleration of the ecosystem due to a pandemic that no one could have predicted. This is the power of connectivity. Lastly, seeing how quickly people adopted new technology, the question is how much more can we do."
"COVID-19 has driven the necessity of mobile money and it has become essential. That is why during the pandemic, we enabled free peer to peer mobile money transactions and zero rated online learning for students. We have also seen the volume of transactions on our platform more than double between end of 2019 and now.
"MTN is one of the best companies in understanding the way technology works. We build platforms to support and empower Africans with the digital future in mind," stresses Ofodile. "We're moving beyond just thinking about providing connectivity, to what that connectivity can do for you. Moving from passive to active – that is why we are building platforms like Mobile Money, Ayoba, because we understand the benefits this brings."
Having first started her role at MTN Benin during the pandemic, Ofodile is well aware of the challenging environment she stepped into; however, she believes her organisation stood up during that period and even scaled its digitalisation efforts during the pandemic.
"Our first area of concern was the safety of our people, employees and customers, so we implemented a work from home policy and literally overnight, went from having meetings in person to having meetings online," she explains.
But MTN Benin didn't stop there. The company realised the importance of collaborating with the government to get some control over the pandemic, so introduced an initiative called 'Y'ello Hope'. It is a broad set of initiatives that have been created to support national efforts at containing the spread of the COVID-19 virus, mitigate the pandemic's social and economic impact and keep customers connected to loved ones, critical resources and support.
"Y'ello Hope was MTN's response to making sure that we were working closely with the government and ensuring our employees felt safe and were still able to do the things they normally would do," explains Ofodile. "MTN Group made a donation of $25 million towards vaccines for healthcare workers across Africa. It was all part of our effort to play our part during this challenging time."
With content driving significant growth in the industry, MTN Benin has committed an additional $18 million investment in its 4G expansion to ensure we reach customers wherever they are. Moreover, by extension, MTN has also introduced another initiative called Y'ello Video. "The idea behind Y'ello Video was about how we showcase content and find ways of highlighting local content not just to our customers but also our communities," Ofodile tells us. "This product has been one of our most successful projects to date. We have seen so many opportunities around Y'ello Video, and can display educational programmes on there as well as government messaging in relation to COVID-19. It's now become a platform that has multi-uses for our customers, and this is why the product has been so successful."
Indeed, the product also allows young entrepreneurs to be showcased and ensure there is a platform to reach potential customers. "We've only launched this year so it's only the beginning – it's very exciting," she adds.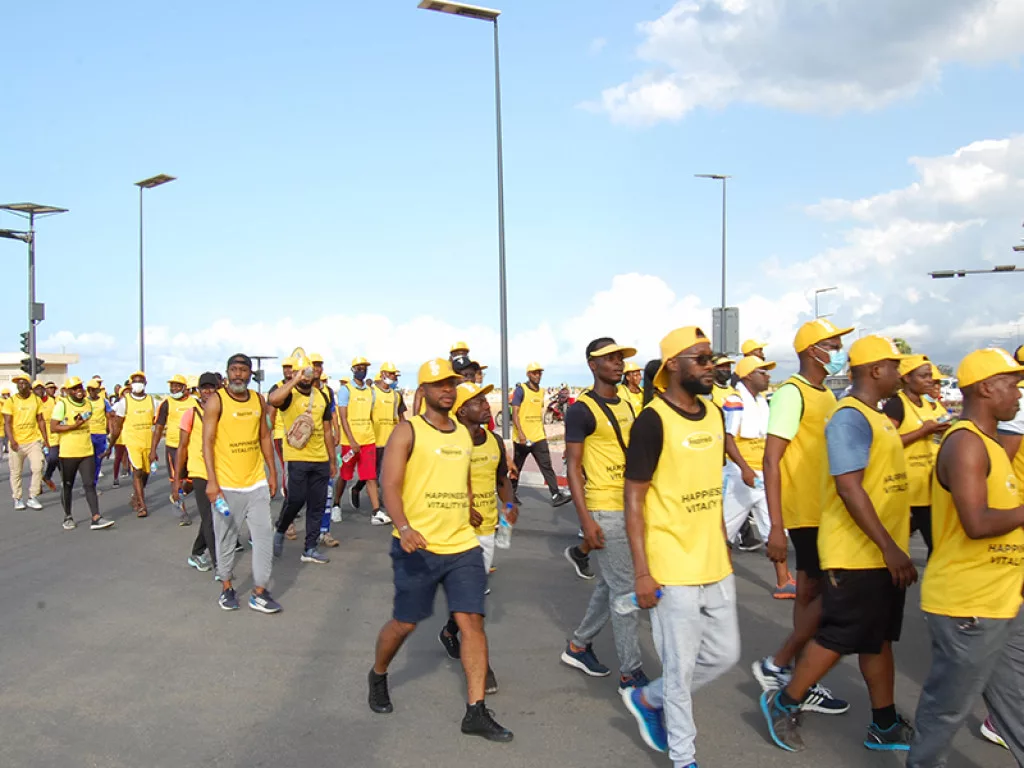 PEOPLE FIRST
Amidst the challenges of the COVID-19 pandemic, being supportive of employees has never been more important. As such, developing a positive culture and a happy work environment is critical to ensuring staff are retained.
"We've developed a great culture over the past five years and during the last 12 months have realised the opportunities available and began to move towards them," Ofodile tells us. "We have initiatives in place like 'Voice of the Employee' where we have a group of employees speaking with a member of the leadership team and we have very open conversations about some of the concerns they have.
"We thrive on transparency and communication within the organisation. We have to be a company that changes with the times and is dynamic in order to keep up with our customers' and employees' changing lifestyles and needs. For this reason, MTN Group has introduced the EVP programme, which recognises these changing needs, from working from home to skills fit for the future. EVP is our value proposition for our employees in these changing times."
MTN Benin is one of the country's largest employers. As a result, Ofodile believes it is vital that people are passionate and excited to come to work every day. "We always ensure we are transparent, have open communication and also have strategic discussions so that everyone in the organisation knows where we are going as a company," she explains. "Having that alignment and that movement towards a common goal is vital and I'm so proud of the team that we have in MTN Benin. And we are also repositioning ourselves to really showcase Benin's rich heritage and the world of possibilities that exists for every Beninese and through our Beautiful Benin brand campaign, #LeBeninQueJaime, and our Foundation strategy for a deeper social impact in our communities."
Looking ahead, Ofodile is full of praise for what the future could look like not only at her organisation but for the country it serves too. "If you visit Benin today, not only will you see infrastructure projects everywhere, but there is also a concerted effort to providing an enabling business environment and a clear vision of where the country is headed," she reveals. "For us, that spells an opportunity to go further and do more for our communities. We are excited about the drive to provide greater access throughout Benin.
"Through the big digital agenda, data remains a key element for us, mobile money is a key strategic pillar, and we have to ensure that people have a great experience on our network. We expect that this country will continue to grow aggressively over the next five years, and we are aligned to move forward alongside this growth. This really speaks to our strategic pillar of shared value."
VIEW THE MTN BENIN BROCHURE