Sphe Vundla, Brand Director at South African Breweries (SAB), discusses what sets SAB apart as a brewer and a long-standing South African corporate citizen, profiling its economy boosting programmes.
INTRODUCTION
From farm to bottle, South African Breweries' (SAB) beers are 97 percent locally sourced.
The company recognises the true value in empowering the country it serves to work first-hand with the people that call the country home.
Indeed, according to Sphe Vundla, Brand Director at the firm, all of SAB's operations are localised to each specific country they operate in.
"Wherever you see the SAB logo, you're looking at an investment," explains Vundla. "SAB is proud to have played a large role in revitalising the township economy through several initiatives, aimed at empowerment and job creation. We've reached 20,000 taverns in South Africa through a smart trader initiative and helped to upgrade tavern infrastructure across three provinces. Our investment into the township economy has helped to empower many black entrepreneurs, predominantly women, with many of SAB's products proudly being sold in shebeens across the country."
Today, SAB has a beer value chain of 250,000, impacting just over one million livelihoods. Its wide range of products are anchored in some iconic beer brands such as Castle Lager, Carling Black Label and Castle Lite, but it also has its own growing beyond beer portfolio including Brutal Fruit, Flying Fish Selzer, Shine Club wine and Black Crown gin and tonic.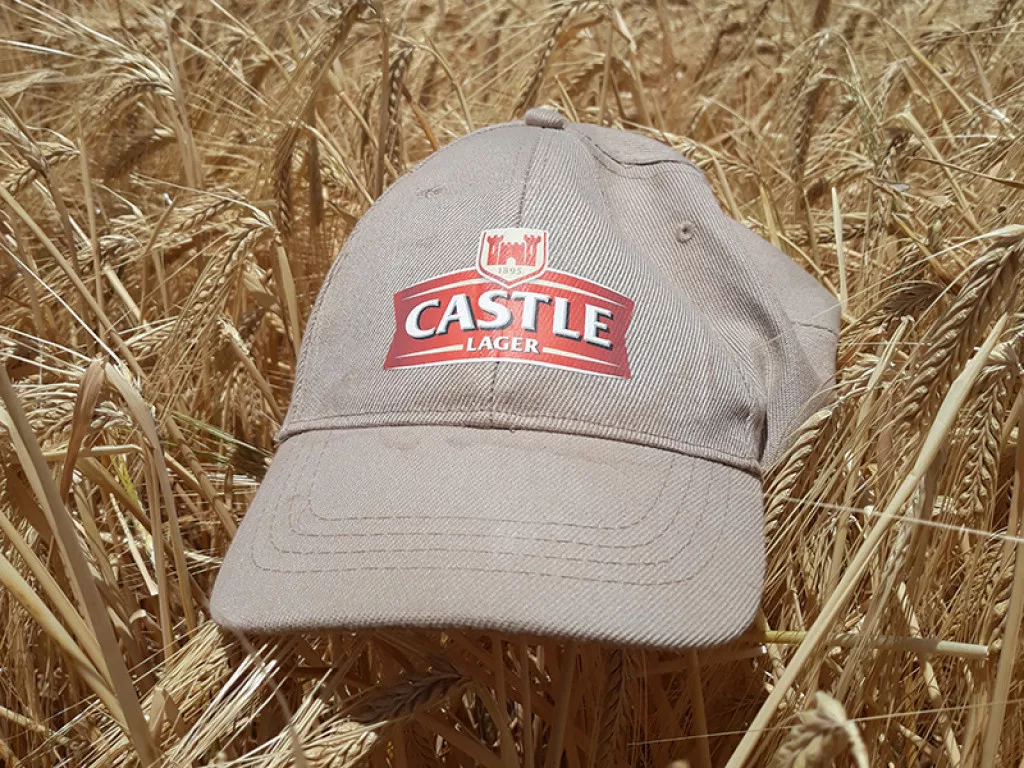 PLAYING A KEY ROLE
The food and beverage industry, among many other sectors, has experienced a tumultuous 18 months. In fact, SAB had 165 days out of business and experienced four alcohol bans.
"This has grown the industry in resilience and collaboration even as we have seen the sad close of craft and micro-breweries," explains Vundla. "The pandemic has forced an evolution in leadership that has shaped strategic thinking, developed deeper compassion for people and mental health issues, and made 'pivot' more than a buzzword but a critical necessity for survival."
Indeed, SAB had little choice but to face the disruption head-on and even provided relief for its suppliers while helping its staff on a personal level too. "Now more than ever, we need to be responsible together," discusses Vundla. "That is why we remain committed to helping government, medical institutions and our stakeholders as we work to securing a better tomorrow for us all.
"We've donated significant figures to The Solidarity Fund and 17,000 food parcels to taverns. We have also donated over 150,000 litres of hand sanitisers to key government departments as well as 100,000 face shields. We've also supplied vast amounts of PPE and medical supplies to the Eastern Cape Department of Health and Gauteng Health Department.
"But our fight doesn't stop here. We will continue to support South Africa and its people, in any way possible, during the COVID-19 pandemic."
Since the merger with AB InBev in 2016, SAB has invested R1 billion which has a core focus of transforming the South African societal and economic conditions, making it one of the biggest Public Interest Commitments (PIC) in South Africa. Over the past five years, these PICs have focused on agricultural development, entrepreneurship, promotion of local manufacturing and sourcing, and contributing to the improvement of society sustainability and educational initiatives.
"Through the agricultural development programme, SAB has been able to develop and capacitate over 920 new emerging farmers and increased local barley production by 63 percent as compared to 2016 output levels within the sector. The company has also invested R190 million through the PIC to uplifting communities through the provision of education, mentorship opportunities and promoting environmental sustainability, with R200 million being directed to the Enterprise and Supplier Development."
Today, the importance of implementing greener initiatives into operations is something that can't be ignored. Many companies are recognising the value in being more environmentally friendly and it is this sustainable approach that is beginning to act as a real competitive advantage if conducted correctly.
"Through the SAB Foundation, which provides funding for small, medium and micro-sized enterprises in order to contribute to the economic and social empowerment, more than R421 million to date has been invested in social innovation, disability empowerment and SMMEs," discusses Vundla. "The SAB Foundation's primary beneficiaries are women, youth, people living with disabilities and people living in rural areas, from low-income backgrounds."
SAB places significant emphasis on diversity and is striving towards its goal of increasing female representation in South Africa. These are:
Talent Acceleration Programme (TAP) – The TAP programme is a graduate internship that runs for 18 months. Talented graduates across the business in six-month rotations. The intake of these groups all aim to over-index to females and in SA AIC (African, Indian, etc) females.
DraftTalent – Similar graduate programme to the TAP programme but aimed at building marketing and DraftLine talent. Also aimed at over indexing candidates towards females.
Female District Manager programme – Talent development programme that aims to empower and equip aspiring leaders with the right skills and expertise to progress to management level roles in South African sales.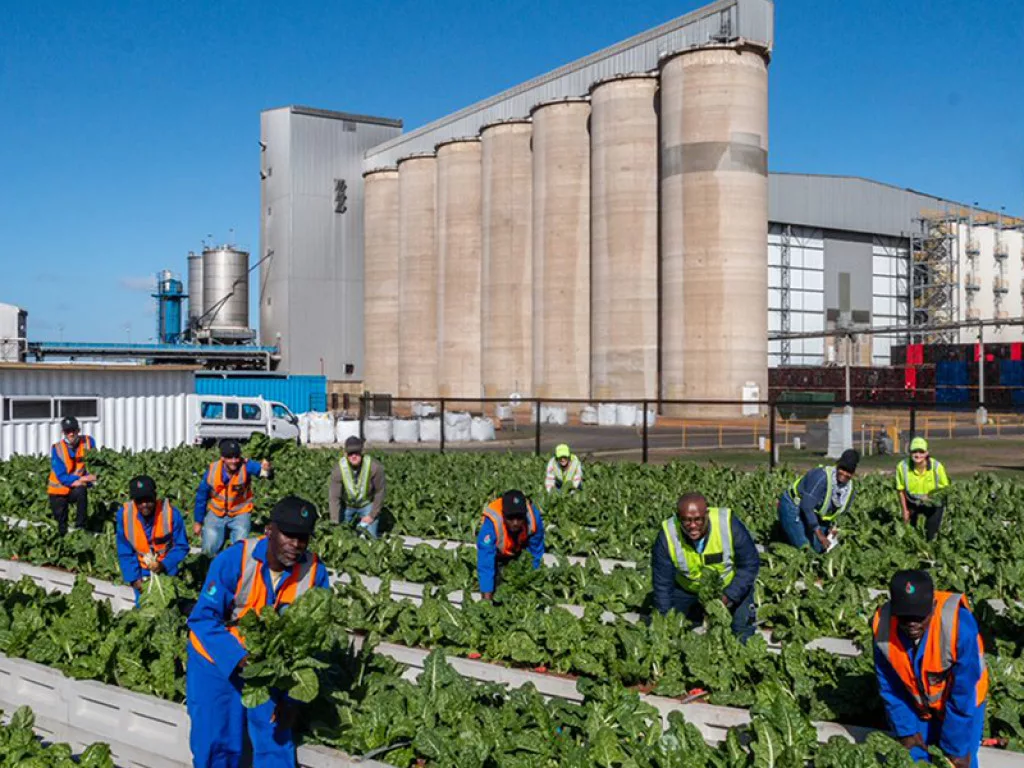 #NONEFORTHEROAD
In November 2019, SAB launched its #NoneForTheRoad campaign which was created with the aim of encouraging responsible behaviour and helping to establish safer roads. To help get this project off the ground, SAB partnered with the Department of Transport, the Road Traffic Management Corporation and local policing authorities to launch several AECs across the country to help curb incidents of drinking and driving.
"Law enforcement officials are able to effectively detect alcohol levels at the facilities. SAB hopes to normalise #NoneForTheRoad amongst South Africans so they are consistently aware of their behaviour and how their choices have an impact on them and others," says Vundla. "SAB also actively encourages consumers to make smart drinking choices such as 'pacing' by alternating between alcohol and non-alcohol drinks during social occasions."
SAB sources almost 100 percent of its raw materials, locally supporting 2,739 suppliers of which approximately 1,345 are small-medium-micro enterprises that support over 140,000 jobs.
"There are many factors we consider when looking for a partnership but key amongst these is agility and resilience – as we are an FMCG company this is critical," explains Vundla. "The recent pandemic highlighted the importance of partnering with suppliers that can quickly turn challenges around and are agile and able to transform quicker."
Looking ahead, Vundla is full of optimism for the future of his company and South Africa as a whole. "I am aiming to conduct a great deal of work around positioning the SAB brand and ensuring that all our brand's activities and platforms are deeply rooted in our purpose in a manner that delivers with impact and transforms our business and the nation."