Built around the ethical aim of combatting malnutrition and providing quality sustenance to millions across the continent, we speak to Africa Improved Foods and its Country Director, Prosper Ndayiragije, about the company's mission and purpose.
INTRODUCTION
The Rwanda food industry is growing, and agricultural value chains are being improved significantly day by day; it is exciting to be part of that transformation. Consumers are becoming increasingly aware of the importance of the right nutrition and food safety."
Within Rwanda, Africa Improved Foods (AIF) stands as a key organisation battling malnutrition in the country. AIF is a public-private partnership involving DSM, Government of Rwanda, IFC, CDC Group and FMO, and provides a scalable and sustainable solution to malnutrition via local production of highly nutritious foods.
AIF is a social enterprise and embedded in its business model is a comprehensive strategy to reduce poverty, create jobs and address stunting and malnutrition through partnerships with non-profit institutions, such as WFP and governments, as well as making affordable commercial products for the mass market. Long-term contracts are in place to serve WFP and Government of Rwanda.
"We serve institutional customers (such as WFP, Government Nutrition Programmes, and others) and general consumer markets through our "Nootri" branded products," begins Prosper Ndayiragije, Country Director at AIF, and iterator of the opening statement.
"The Nootri range is a set of porridge flours made for the whole family. They have been enriched with the relevant vitamins, minerals and proteins required for the healthy growth of children and to give you the energy you need to get through the day. These products are produced from locally grown mixed grains of soy, maize, whole wheat, millet and sorghum."
And what sets AIF apart from the competition is the nutritional value and high quality of these products. Through the company's Nootri Products, every spoonful counts to health.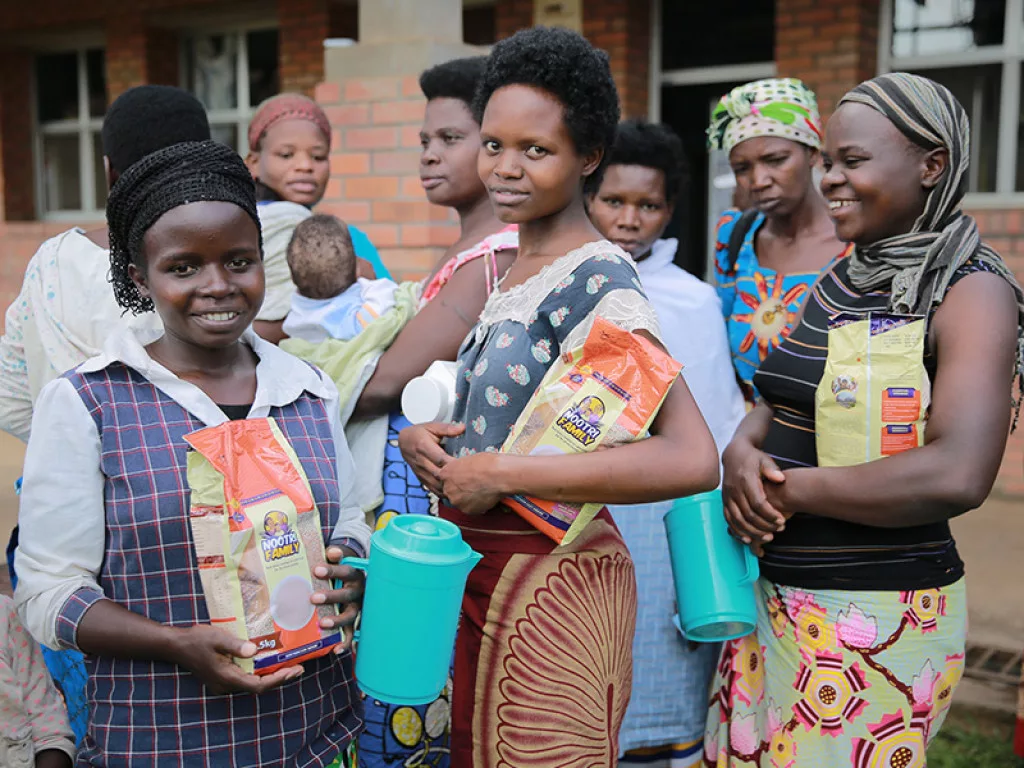 FROM THE ROOTS
AIF implements a value chain approach to develop local maize and soy farming to a much higher standard. Any profit the organisation may make that is above a basic commercial return is given back to the Government of Rwanda to fund further nutritional programmes. It is this ethical mission and practice in business that led Ndayiragije to AIF.
"I have been with Africa Improved Foods from idea conception to implementation," he tells us proudly. "I am very much interested in this industry because of what we do. AIF is not just a business; its industry very much impacts people's lives for the better. In our case we improve nutrition to prevent and fight malnutrition and especially stunting."
Ndayiragije's previous experience crossed multiple disciplines including corporate finance, strategy, business planning, value chains, geo-politics, advocacy and governance, public relations, and on top of all these gained a broad understanding of public-private partnerships. Ndayiragije's 15 years of industry experience has given him the privilege of working across Africa, Europe and Asia, for many multinational companies and organisations.
Now he is part of a company of 470 permanent employees dedicated to the common goal of fighting malnutrition.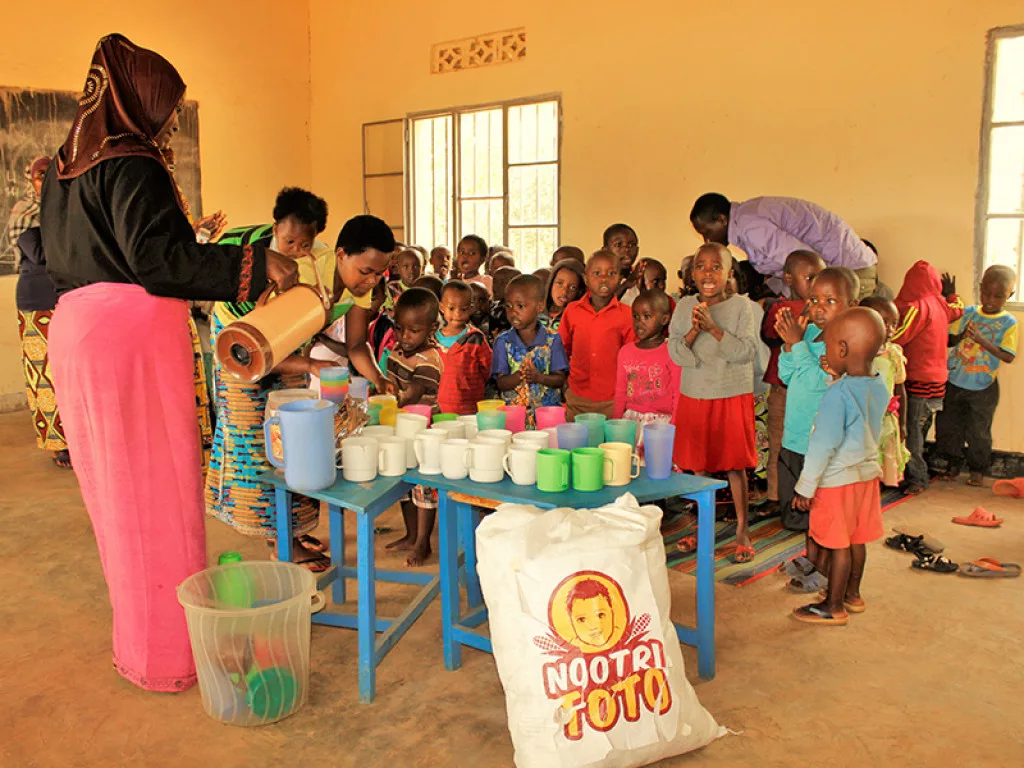 BEHIND OPERATIONS
"Sourcing locally is an integral component of AIF's mission due to the far-reaching socio-economic impact it affords in terms of support to the local economy and improved standards of living along the value chain," Ndayiragije explains.
"Sustainable and scalable sourcing is critical to our operations hence the need for rock-solid relations with the farmers we work with, especially locally. Localising our supply chain represents a tremendous opportunity to help the environment. Reductions in shipping and storage contribute immensely to bringing down emissions and energy usage."
AIF recently adopted a new sourcing model dubbed the "cob model" in which AIF in collaboration with its stakeholders undertakes most of the post-harvest activities alleviating the burden from the farmers and reducing post-harvest losses.
"The cob model has eliminated major quality challenges – particularly aflatoxin," Ndayiragije elaborates.
"As a result, rejection rates of local maize have dropped from 90 percent to under five percent, and this not only provides market security to farmers, but also boosts their income due to reduced post-harvest costs, reduced losses, and access to premium pricing."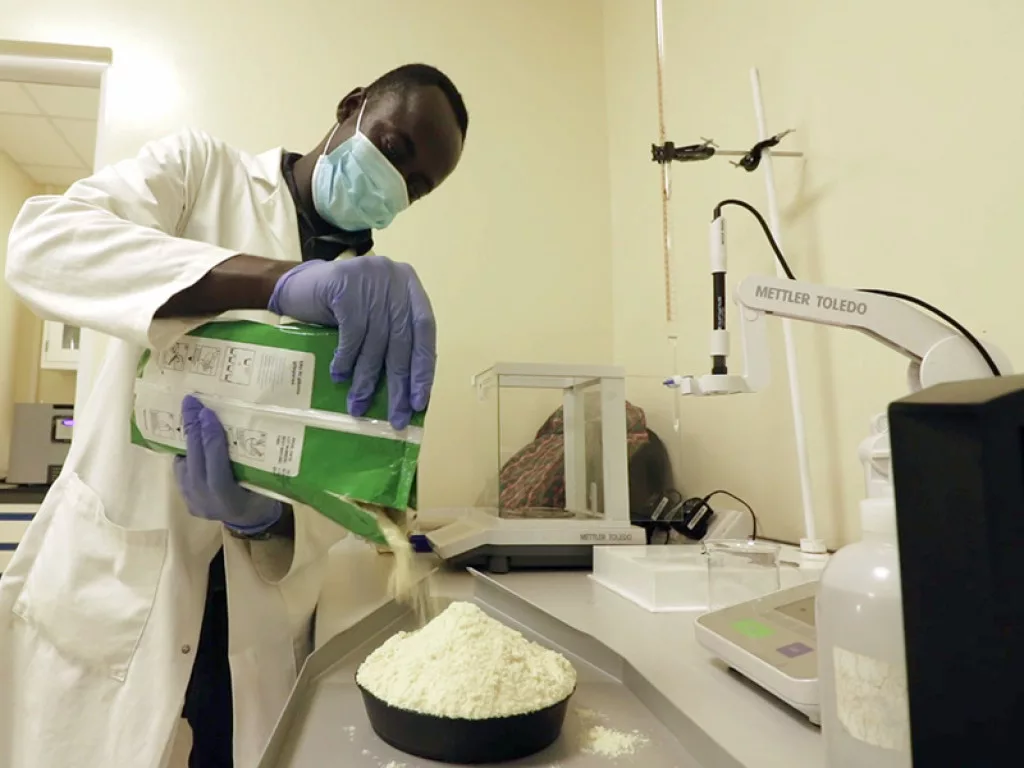 FOOD INTO FUTURE
Into the next few years, AIF is readying to expand and spread its company mission to as many who need it as possible. Ndayiragije ends with a positively optimistic aim for the future.
"Looking ahead, our plan is to scale up our model and grow further as an African Food Champion Social Enterprise addressing hunger and malnutrition by building resilient food systems and offering consumers nutritious, aspirational, affordable, and accessible products," he informs us.
"We believe in our potential to transform Africa's food systems and enable Africa to feed Africa."