Supplying global brands and international companies, we look at Kenchic and speak with Managing Director Jim Tozer about the company's quality food produce going from farm to fork.
INTRODUCTION
Kenchic is a giant in the African food and drink space.
The industry itself has huge potential. The poultry food sector for both large scale operations and the smaller scale farmer is a frontier of great opportunity.
Within this space Kenchic Limited is the leading producer of poultry in East and Central Africa based in Kenya, primarily providing day-old chicks and processed chicken. The range of day-old chicks includes broilers, layers, and improved backyard birds (improved indigenous breeds to upscale the small-scale farmers productivity).
On the side of processed chicken there is a full range from fresh and frozen, and whole and cut up. Kenchic's products also cover a varied selection of marinade and further processed products such as sausages, burgers, smoked sausages, pâtés, breaded nuggets, strips and burgers, and the company additionally processes the full beef, goat and lamb range of meats as well. The company is a key supplier to global brands such as KFC, as well as international hotel chains and airline food services.
"Across all of Kenchic's operations the company ensures the full vaccination of its chicks in the hatchery to make sure farmers receive the highest quality product possible," begins Jim Tozer, Managing Director of the company.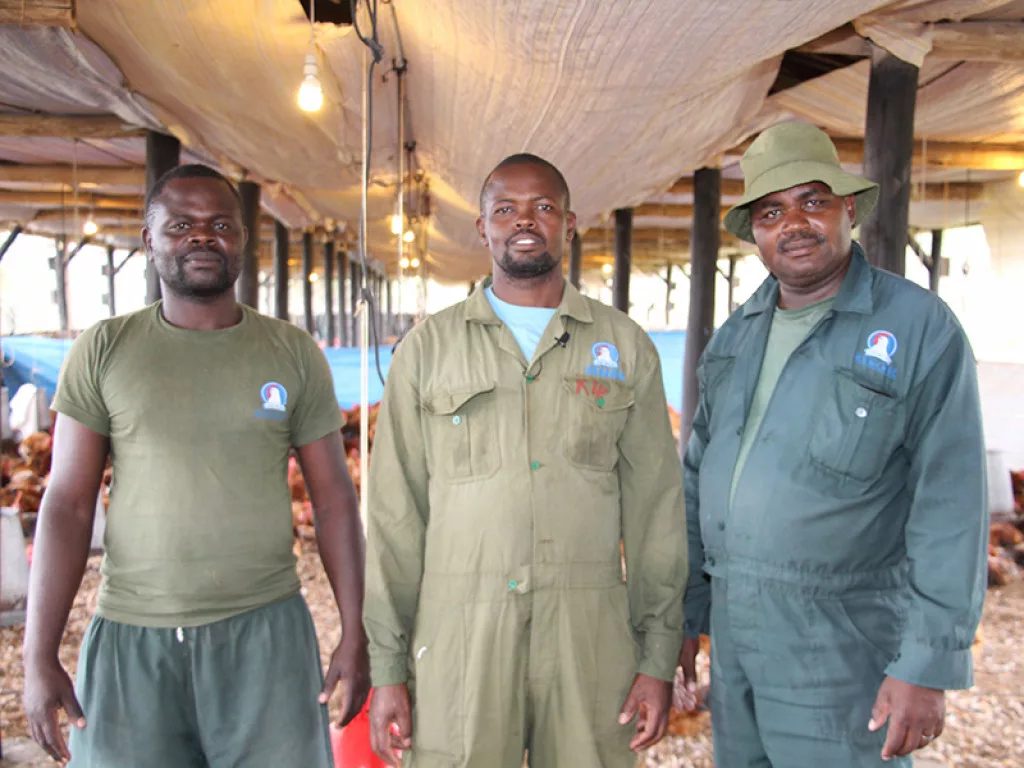 YOUTH TO CAREER
Kenchic's product quality is one of the primary reasons why the company is a key player in the space. And for Tozer, the food and beverage industry was a natural sector to move into.
"I am a farmer's son! Being brought up on a dairy farm, agriculture and food production is in my DNA," he tells us. "I studied Agricultural Science and Business at Harper Adams University, and after finishing college I took a year out in Kenya."
Upon his return to the UK, Tozer joined Dalgety PLC; a UK-based Agri-Supply company and the largest in Europe. He trained as an Agronomist to advise farmers on key areas such as crop growing, but soon moved into account management to become involved in all aspects of agricultural inputs and finance, working alongside large banks to do so.
"After spending a brief time with the American Agri-giant Cargill Corporation, I returned to Dalgety as a General Manager," Tozer says. "In 2005, I was approached to work for Kenchic as Head of Operations; a position that enabled me to use my skills and adapt them to the company's needs.
"While working for Kenchic I have been involved in operations, production, sales and marketing, amongst many others, and I took the opportunity to become Managing Director in January of last year."
Tozer now heads one of the largest poultry providers in the promising sector that is African food and drink.
"Despite business in Africa always being challenging with higher risks, the food and drink space is exciting in the sense that a business must ensure it is versatile, adaptable and resilient," he adds.
"No two days are the same."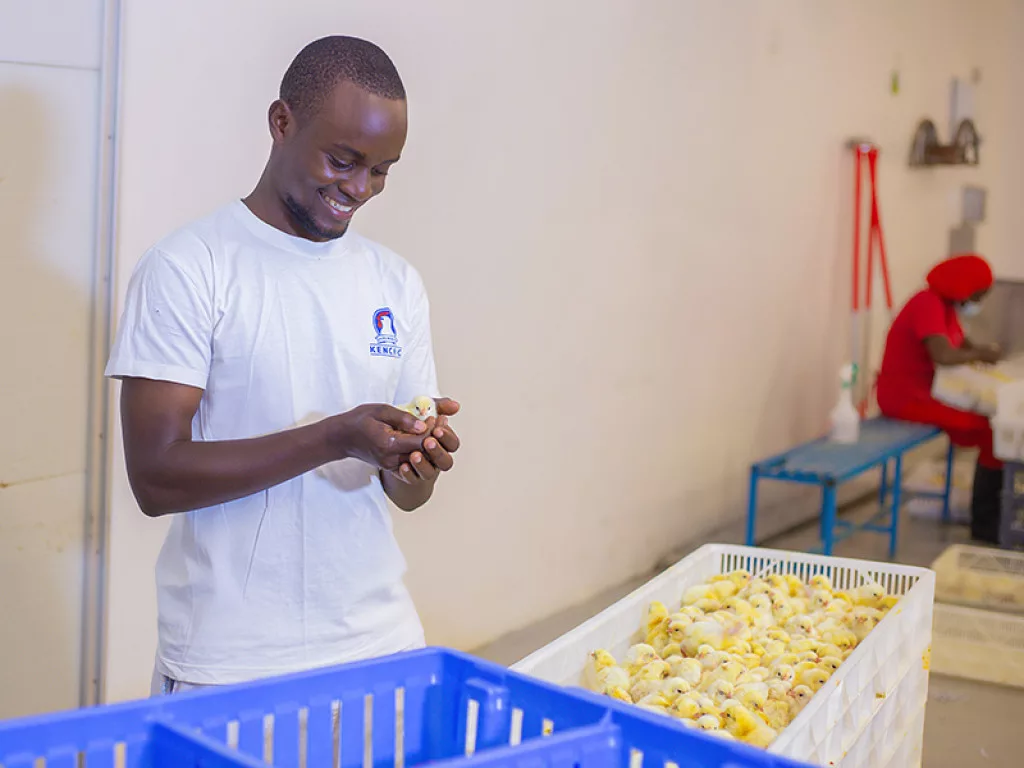 INVESTMENT AND GROWTH
Kenchic's primary internal business focus has revolved around both projects and investments that are aimed to optimise efficiency within the company as well as help it grow in this increasingly digital world.
BaToBa, an anacronym for Back to Basics, is a cultural programme that is currently being rolled out across the entire organisation to define Kenchic's culture. The programme will see cross functional teams focusing on multiple areas of the company, from the employees and work culture to sales and customers, operational efficiencies, and marketing and branding.
"It is a very exciting programme that will engage every level of the business and provide a fantastic employee value proposition," Tozer informs us. "Further development of processed products will broaden our range and engage customers' needs, creating greater awareness of our brand."
Kenchic also seeks to become part of the Global Food Assurance Accreditation Scheme in order to demonstrate to consumers and retailors the high level of quality in the production of goods in line with global standards.
"On top of this, we are aiming to undertake public business engagement programmes that are in line with local and national government development plans to upskill farmers in all areas of production, finance and marketing," Tozer tells us proudly. "This will allow farmers to maximise sustainable poultry production alongside raising them from poverty and increasing the protein, nutritional intake and over quality and security of the food produce."
With the world becoming increasingly digitalised, Kenchic acknowledges its need to remain agile and evolve with its customer base. The utilisation of the latest digital platforms and applications allows Kenchic to engage with customers in many areas, such as technical service, product ranges, and of course online purchasing.
"Over the last decade we have also invested significantly in all areas of the business," Tozer elaborates. "Kenchic has invested in a new state of art hatchery, as well as a processing plant and breeder and broiler operations. We will continue to invest in new innovations and technology within these sectors to produce new products and become more efficient overall."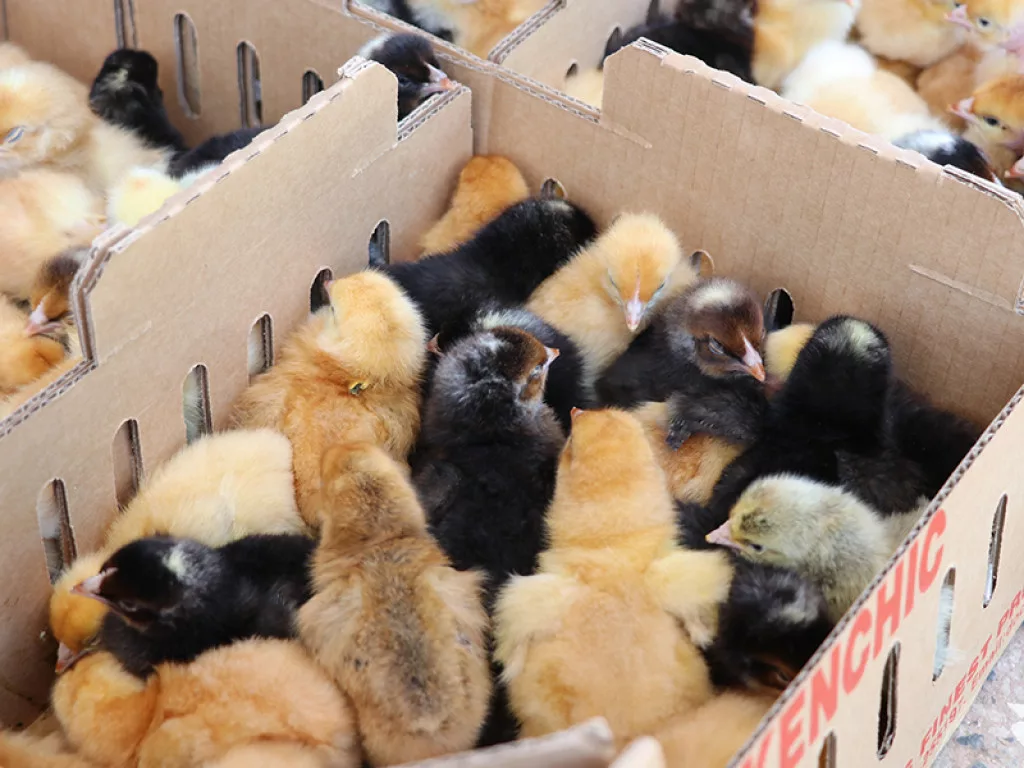 COMPANY COLLABORATION
For Kenchic, a vital element to fluid business operation are the trusted and reliable partnerships that the company maintains.
"On processed chicken supply, we work with a cross section of customers," Tozer explains. "From the hotel, catering, restaurant areas to fast foods and grocery retail. We have and will continue to build strong relationships and service levels across our customer base.
"Being key suppliers to global brands such as KFC, international hotel chains, airline catering and the whole grocery retail trade that encompasses companies like Carrefour, Naivas, Quickmart, Cleanshelf, there is a demand for global levels of service and product quality.
"I believe we are recognised by our suppliers as a good company to do business with. Negotiating fair and transparent deals that are win-win and building strong relationships based on openness and trust. Only the supplier can really tell us what they think but I am very focused on all our supply chain and that we are looked at as a professional company that are a pleasure to do business with and look for mutual success."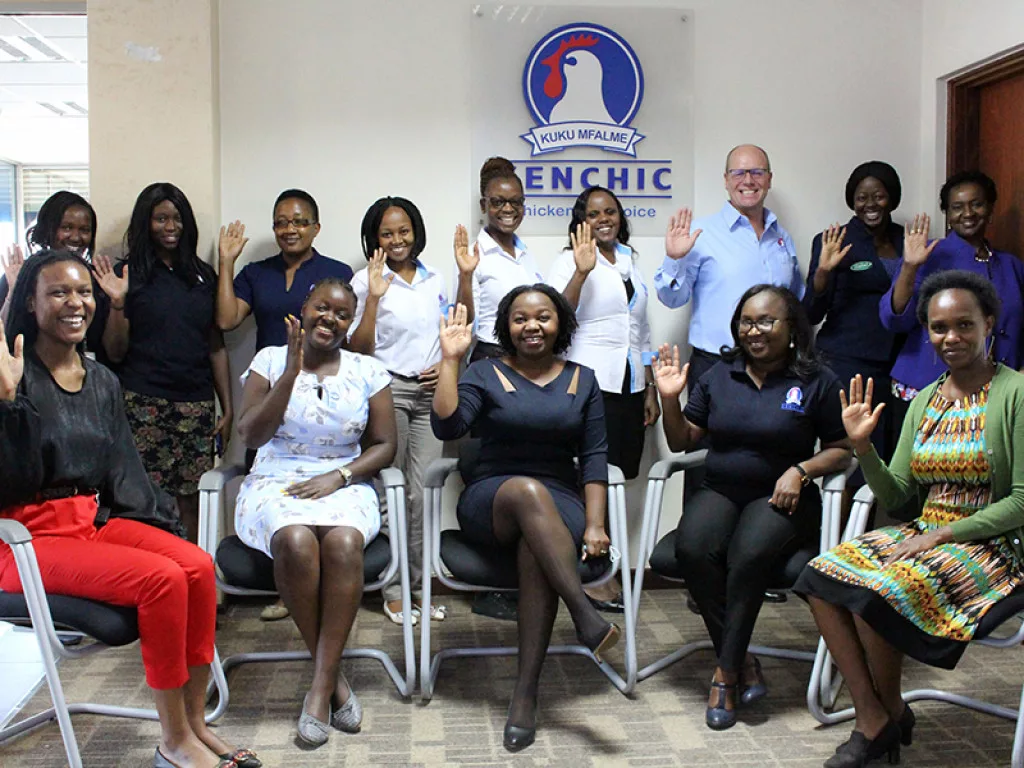 KENCHIC MOVING FORWARD
On top of its many investments and internal company plans, Kenchic is moving into the next few years with the focus of reaching pre COVID-19 sales targets and expanding its offers to its customer base.
"Another key area is to develop our business in Uganda; a country that has shown excellent growth and revenue, and one that fully accepts the Kenchic brand," Tozer ends promisingly. "This has huge potential, and it's an exciting opportunity and time to be working with Kenchic."