Coupling engineering expertise with a comprehensive infrastructure of technical and logistical support, Pretoria based OTT Technologies has been the trusted manufacturer supplying bespoke armoured vehicles for peacekeeping and homeland security missions worldwide since 1980.
INTRODUCTION
An OTT-manufactured vehicle can be the difference between life and death. Tested under the crucible of warfare, engineering excellence is not a business claim – it's a necessity.
A South African manufacturer specialising in the production of world-class armoured vehicles, OTT Technologies take full ownership over the operational life cycle of their products, presiding over design, manufacture, and after-sales support.
OTT's blast and ballistically protected vehicles are deployed across the globe in UN-sanctioned peacekeeping missions, warfare operations and homeland security. Their in-house manufactured, comprehensive range of ground forces find application within the commercial, law enforcement and military spheres.
"We also have a paramilitary line of products that are suited to police and internal security operations that will be launched soon, namely the LM13 and M34 multi-purpose security vehicles," hints Clive Lewis, Co-Owner and General Manager at OTT Technologies.
Bolstered with the longevity of over 40 years in the market, OTT have been in operation since 1980 and subsequently enjoy a somewhat enviable reputation concerning their engineering prowess, customer commitment and service delivery.
During the company's nascent days, OTT's remit concerned the refurbishment of ex-military trucks destined for the commercial market.
"These trucks were used in harsh conditions and, because of the military heritage, very often in conflict or harsh theatres of operation," Lewis explains. Over the course of his tenure, Lewis, alongside retired Military Officer and Business Development Manager Chris Gildenhuys, has seen both the company, and the range of products that they manufacture, evolve significantly.
OTT replicated this initial refurbishment model to enter the domain of armoured vehicles, beginning with the supply of ex- South African Defence Force (SADF) all-terrain military vehicles that were met with a positive market reception.
Soon identifying the limitations of working with surplus older models, OTT explored the possibilities of autonomous manufacture. "Despite the effectiveness of these refurbished vehicles, their age and relatively crude underpinnings prompted OTT to begin the design and development of more modern alternatives," Lewis explains.
The company continue to remanufacture and refurbish alongside the production of new armoured vehicles, adding a complimentary business stream in the supply of new and refurbished spare parts.
In turn, in-house manufacturing has enabled OTT to further customise and distinguish their products beyond their most basic function, as Lewis affirms.
"Today, OTT has a well-developed design and production capacity that, although our vehicles ensure excellent levels of protection and reliability, also offer modern features and ergonomics." This is embodied by the various models of the Puma M36 – a battle proven vehicle designed to provide ultimate crew protection.
Subsequently, OTT has earnt the support of a roster of illustrious OEMs, including Mercedes –Benz, MAN, Hino, Tata, Ashok Leyland, and Merritor to name but a few.
Turning to talk of OTT's supplier relations, Lewis states, "OTT prioritises sound and transparent relationships with its suppliers."
"Our suppliers' components and sub-systems form an integral part of OTT's products and these must be carefully selected and integrated to ensure that the sum of all inputs is up to OTT's expectation of quality and reliability."
"OTT has many bespoke designs and sub systems and a sound relationship with our trusted suppliers is of great importance to us," he adds.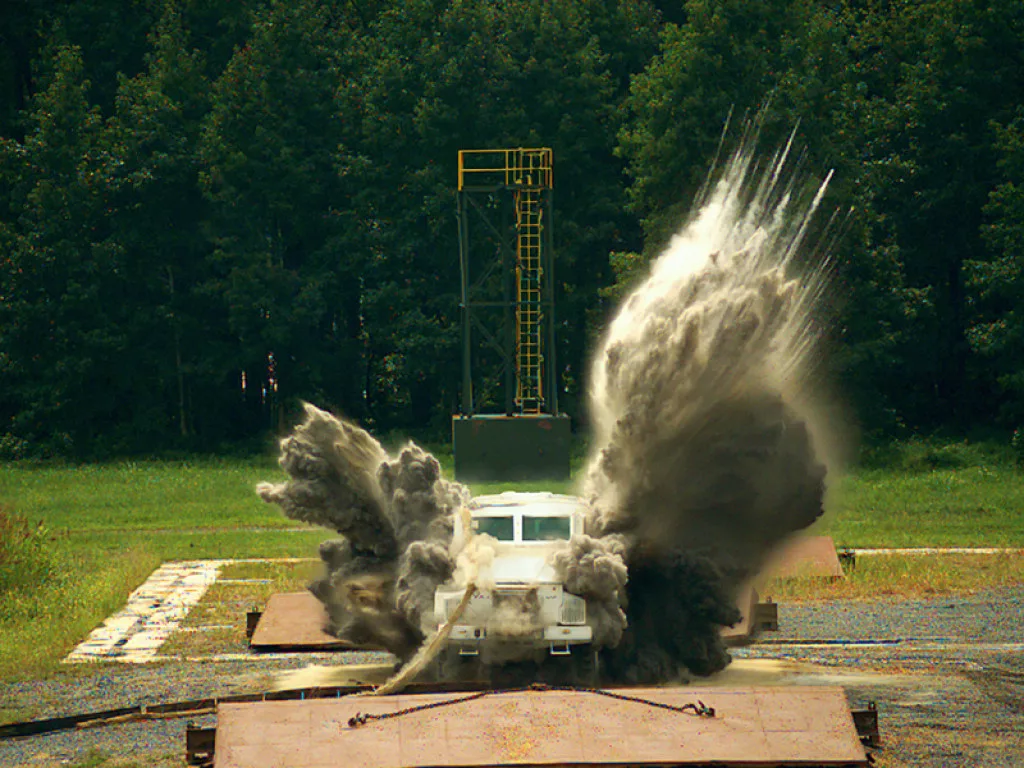 AFRICAN SOLUTIONS FOR AFRICAN PROBLEMS
OTT Technologies believe in 'African solutions for African problems', referring to the 'unique' conditions of what Gildenhuys refers to as the 'African Battle Space'. Vehicles here must excel under dry, dusty, and hot conditions, traversing harsh terrain.
"Our vehicles and related equipment are designed and developed for these conditions."
"Some Troop Contributing Countries (TCCs) to United Nations peace missions come from places such as Asia, Europe and elsewhere in the northern hemisphere. Their equipment is not necessarily suited for these conditions," explains Gildenhuys.
Indeed, we may see the harsh terrain of the continent as a reflection of the armoured vehicle market itself; a landscape defined by fierce competition and an ever-shifting demand contingent on military budgets and perceived security threats. Here, the effective management of suppliers and sub-contractors, an advanced technological infrastructure and the balance of spend on raw materials are the deciders of a manufacturer's success and profitability.
South Africa itself is one of the top nations globally speaking in terms of the production and supply of armoured vehicles. According to the Global Firepower Index, the country ranked 32nd out of 137 modern nations in terms of military strength. Robust and secure, an OTT design offers a competitive edge over extraneous manufacturers, which makes the African solution, the ideal one.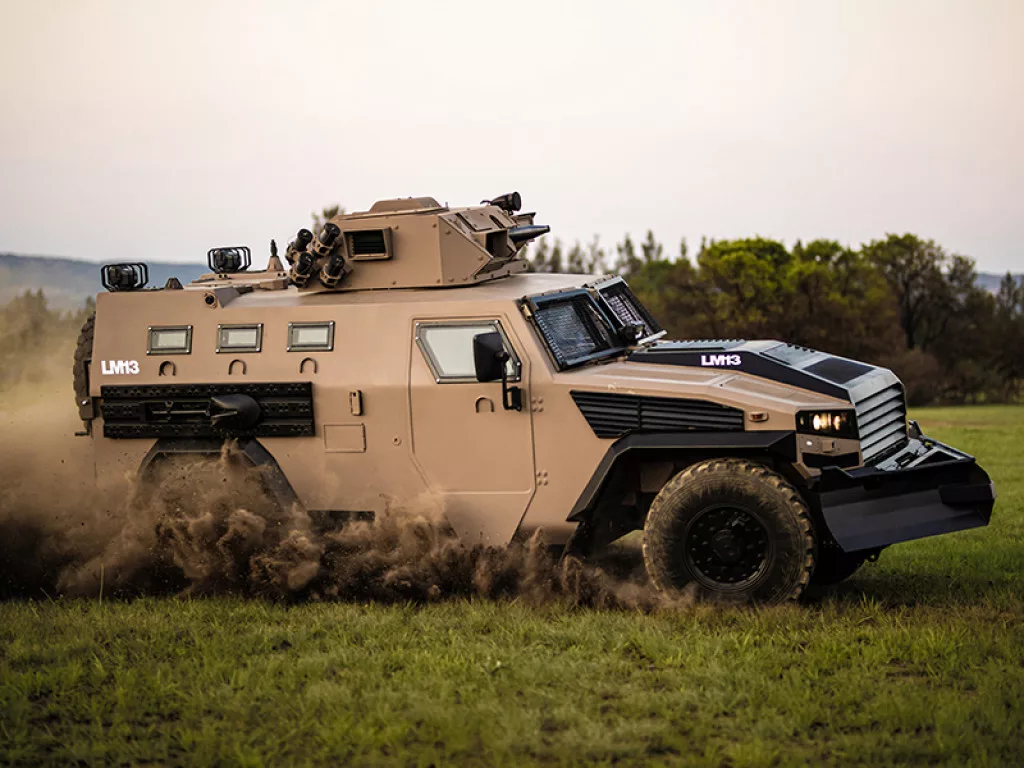 EXPERTLY ENGINEERED
As an ISO 9001:2015, ISO 14001:2010 and ISO 18000:2000 certified company, OTT are recognised for their stringent manufacturing processes, with a proven track record of excellence evidenced by the past 20 years since they began producing new armoured vehicles. As all designs are bespoke and subject to the unique requirements of the clients, a degree of customisation is key.
By implementing in-house manufacturing and engineering, OTT preserves its edge on the market with a dedicated Engineering Development and Design Division composed of professionals with extensive experience in the design of armoured vehicles.
"OTT offers well sorted variants of its MRAPS whilst using a common driveline to streamline logistical requirements.
"In other words, our personnel carrier, ambulance, command and control, tactical and recovery vehicles can be specified with common drivelines and service parts. Very few competitors are able to offer the variants that OTT is able to – especially with the streamlined logistical supportability," Lewis explains.
As the name would suggest, technology is the essential ingredient to drive manufacturing forward, and as a constantly shifting phenomenon, OTT continually introduces new technologies for evaluation and testing.
A defining aspect of the strength in their production facilities is highlighted by the design and implementation of a unique wind tunnel system, produced to optimise the air flow of the cooling systems, complimented with a dynamic non-contact braked trailer for vehicle cooling system optimisation and sign-off tests.
Such is the strength of their in-house capabilities, whether in engineering, manufacturing or logistical competencies, OTT eliminate the need to rely on third parties for development, manufacture, or support. The company operates from three production facilities based nearby the company headquarters in Pretoria, and one in the United States.
Diversified acquisitions are implemented to further diversify market penetration and extend OTT's engineering capabilities. This is evidenced by the acquisition of ADG Mobility (ADGM) – a specialist in the design and development of military armoured vehicles with state-of-the-art software systems.
With an already comprehensive range of products, the recent acquisition of LMT Products in July 2020 has also been instrumental in further diversifying their range, particularly within the arena of products destined for law enforcement.
Reinforced with a history of OTT products reliant on ballistic protection in real life operational situations, the company is able to provide third-party certification to corroborate the protection levels of their vehicles.
A primary example of this is the OTT Puma M36 MRAP vehicle, which attained certification of STANAG 4569 Levels 4a and 4b – the highest level of blast protection certified by STANAG 4569 – after rigorous testing at the US Army Aberdeen Test Centre in Maryland.
At OTT, the countless numbers of personnel saved from serious injury and a clean fatality record are the ultimate proof of their product's success.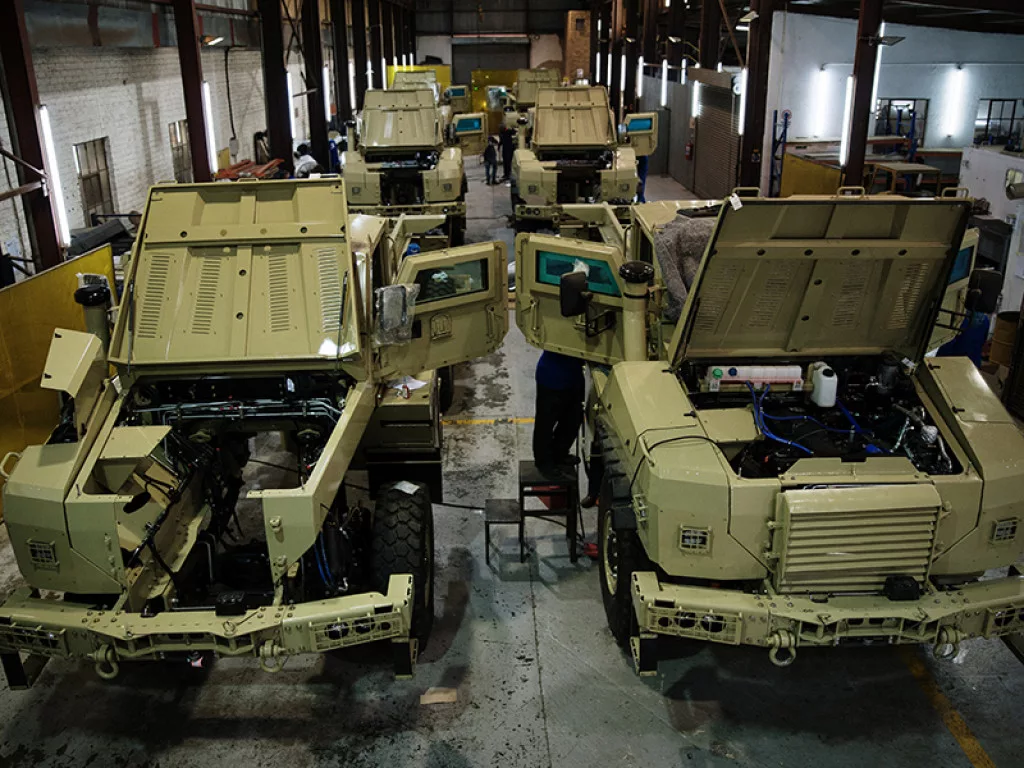 DEDICATED SUPPORT
Extending beyond the products themselves, OTT invest a significant amount of time and resources into training and technical support, ensuring that the necessary 'back-up' infrastructure is in place for their products if necessary. This is of paramount importance as a reflection of the company's commitment to their customers.
"Training and technical support are particularly important to peacekeeping forces where operational availability, safety and costs are of utmost importance," Lewis explains.
"Not only does OTT commission every vehicle supplied, but we are able to offer long term maintenance support contracts, comprehensive spares backup and in country technical support."
With service delivery tantamount to the quality of the products themselves, dedicated field service teams are put in place to provide in-theatre service, which might include spares provision, the training of users or technicians and any necessary logistical support.
"To enhance this competence, OTT has developed a modular and mobile containerised workshop system that enables customers to perform comprehensive maintenance in remotest of locations," Lewis adds.
A unique portable solution, these mobile support units are an innovative solution that are equipped with an entire system designed to support OTT products when it is needed most.
Arguably the greatest factor to differentiate OTT Technologies, is its commitment to delivering tried and tested, physical solutions.
"OTT does not market concepts," quips Lewis.
"Many competitors still present a computer rendered vehicle or even a prototype concept to a potential customer, whereas OTT would only offer vehicles for sale that have been fully developed, tested and had their logistical support documents formulated.
"In many cases, such a vehicle would already be in service elsewhere where it would already have established its battle proven reputation. Thorough testing and certification also form part of product development before a customer is offered the product so as to ensure that the customer is never a guinea pig and that the OTT product can be put to use immediately."
With a differentiated offering catering to the full spectrum of warfare, whether low or high intensity, an OTT manufactured vehicle is an investment in protection and mobility.
VIEW THE OTT TECHNOLOGIES BROCHURE