In a country struggling with an unreliable electricity grid, New Way Power provides reliable backup with its diesel generator solutions.
INTRODUCTION
Around 1.5 billion people across the globe live with "broken" or unstable electricity grids, meaning they experience power blackouts for hundreds, sometimes thousands of hours a year. Vital services – such as hospitals – are also plugged into the same grids and remaining operational is critical. There is, then, a fundamental need for back-up power solutions.
Diesel generators are one of the most popular options in developing countries. In Sub-Saharan Africa, generators provide nine percent of electricity consumed annually; in Western Africa, it rises to 40 percent.
New Way Power is a South African company that provides this vital service. Established in 1983, it initially sold and supported diesel engines.
"But then a clear crisis started to appear in the state-owned infrastructure in terms of power supply and access to the grid in about 2008, where the infrastructure showed serious stress," Dane Viljoen, Chief Commercial Officer, explains.
"New Way Power could see it happening a year or two in advance. It was a natural transition from diesel engines to manufacturing and assembling diesel generators, with the largest component being the engine."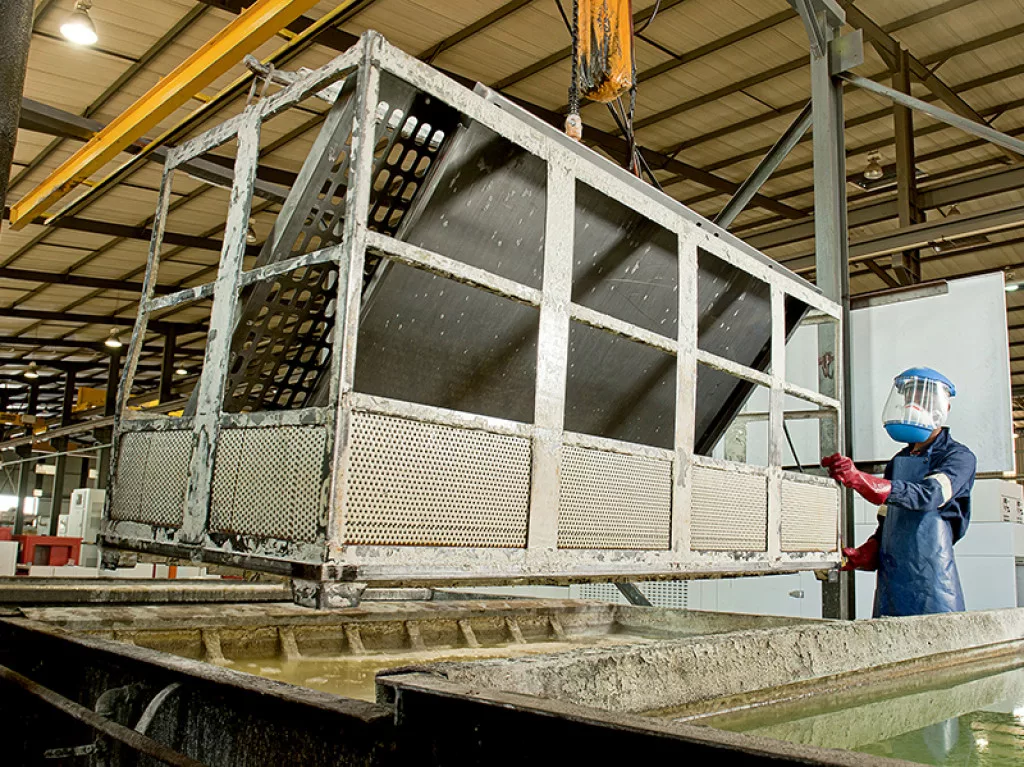 COMPREHENSIVE POWER SOLUTIONS
In 2006, then, New Way branched out to begin designing power solutions around diesel generators. By 2010 it had been acquired by the ENX Group. Today, it boasts a 33,000 square metre production facility in Johannesburg, with sales and aftersales support branches in the main hubs, Durban and Cape Town.
New Way comprises of three business units and two separate legal entities. The first is New Way Power, which designs, manufacturers, delivers and installs generators – this constitutes between 65 to 75 percent of its business offering. There is a division within the company, Genmatics, which is a temporary power company, offering both short- and long-term rentals, predominantly operating within the events industry. This normally makes up around 15 percent of revenue.
"Obviously with COVID and the shutting down of all events, we've had to look elsewhere," Viljoen says.
The third business entity is Power 02, which focuses in on the selling and distribution of diesel engines such as John Deere G Drive, Moteurs Baudouin and Mitsubishi, and comprises 10 percent of revenue.
"Obviously, New Way Power is one of Power 02's larger internal customers," the CCO explains. "New Way Power promotes those same brands. When we build a generator, we will use Moteurs Baudouin, John Deere or Mitsubishi. If a customer specifies another brand, we will endeavour to accommodate them, but our strongest focus is to push our brands."
The company has a strong footing in South Africa and employs around 180 staff nationwide. Its largest client base comes from the data centre space, followed by the retail sector, facilities management, property, healthcare and agriculture.
"Throughout COVID, the data industry is one of the few that has been thriving – everyone needs to be online, be virtual, so data is a big thing at the moment," Viljoen says. "In that space, there has been massive growth that is set to continue for some time. It is lucky for us to be in that space, although you have to be quite flexible, and adapt as you go along. Project management is hugely important, as is the ability to execute projects timeously."
New Way Power recently entered into a supply agreement with one of the largest data centres in South Africa; a project spread over Gauteng, Western Cape and Kwazulu Natal. It has, so far, powered five or six energy centres in those three regions.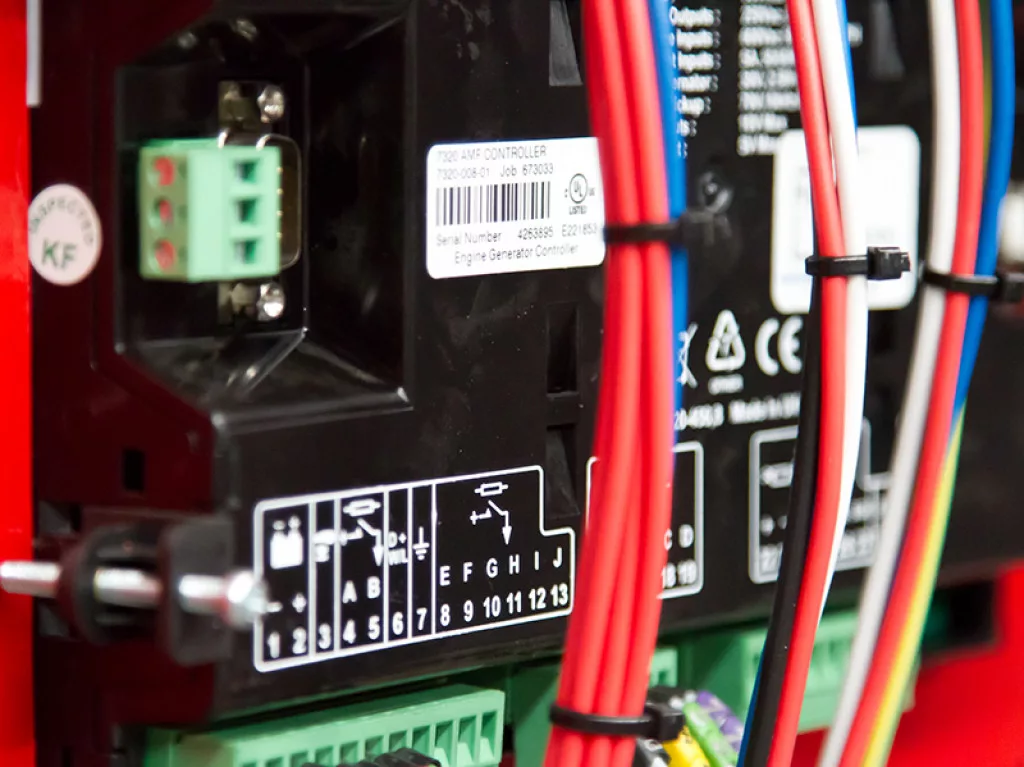 "It has been a learning curve," the CCO confesses. "Within the data space there is a big push on advancing technologically year on year, improving cost efficiencies on the power back up supply. Their business model is constantly innovating and changing and so we have to follow suit. It's been a huge project for us.
"There are only one or two other players in South Africa that would be able to design and build these generators and integrate them with some of the other onsite infrastructures, such as diesel retriculation systems, BMS systems. It's quite a complex design philosophy, which is where New Way's strength comes in. It's not just putting the generator together, it's making sure the design is fit for purpose, based on the customer's continually advancing requirements."
Despite its data centre contracts, like many companies New Way was affected by the pandemic. The supply chain was heavily disrupted, which in turn affected lead times and suppliers' capacities. New Way Power spent six weeks in complete shutdown, despite being considered an essential back up supplier to critical services.
Viljoen enumerates the operational difficulties. "Equipment sales were few and far between, our manufacturing facility was shut. The ability to sell equipment was hampered, your debtors book keeps growing, your customers have an issue paying their accounts," he says.
This is a time when strong partner and supplier relationships are vital to a company's survival, and New Way is no exception.
"You have to have discussions with your suppliers, lots of cooperation is needed, everyone just trying to help each other out through this time. It became clear how important partnerships are – some of our most vital support structure came from the supplier side," the CCO explains.
While Viljoen freely admits that the economic fallout of the pandemic was nothing short of disastrous, it has brought his team closer together.
"You didn't know what would happen from one day to the next; you would try and prepare for the worst and it would change or get even worse. That was just so difficult to plan," he says. "But one positive of the new wave was that the team really showed their commitment, and where their strengths lie."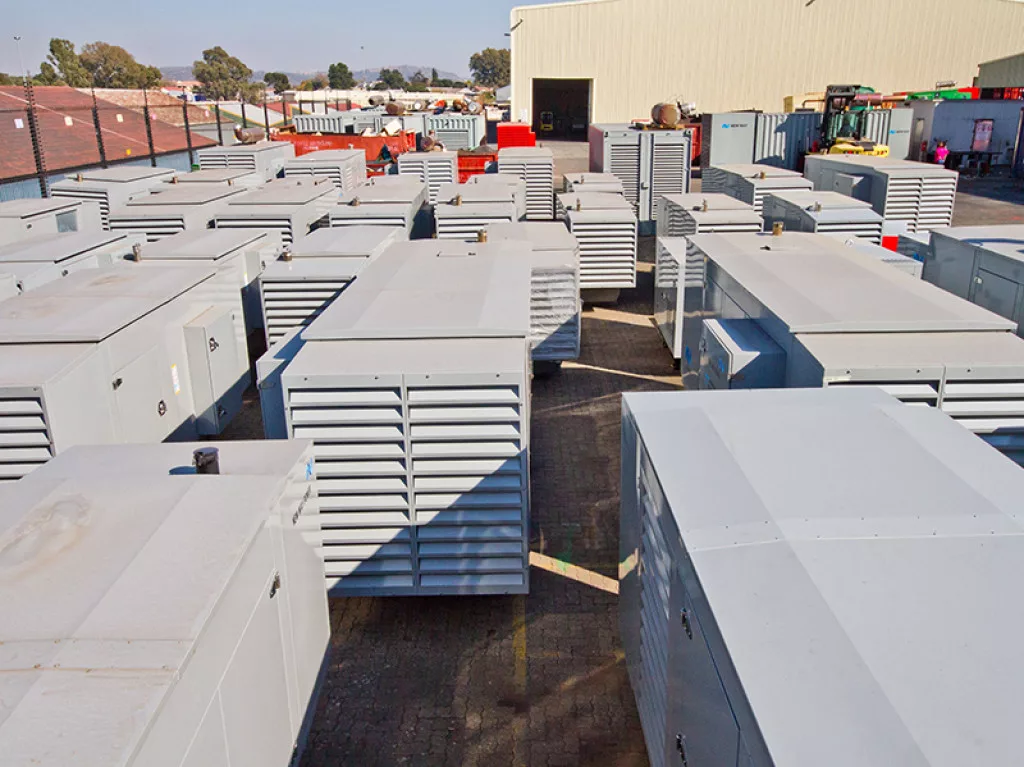 PLANNING FOR RECOVERY
Viljoen, like many of us, hopes that we have got through the worst of the pandemic and is looking forward to economic recovery over the upcoming year. Thanks to the pandemic, New Way has set "conservative" revenue targets. It intends to focus strongly on marketing, having set up an internal team for the first time, and will be focusing on strengthening capacity through promotion and sales.
A second focus is diversification. New Way is currently exploring using gas engines to power their generators, which are better for the environment than its diesel counterparts.
"Just this week the team and I had a meeting with Moteurs Baudouin to discuss their new range of gas-powered engines, and the kw range between 50 kw and 1,400 kw standalone," the CCO explains. "Watch this space – there are lots of opportunities, especially in some African regions where gas is readily available."
New Way Power is interested in expanding into renewables more, predominantly as a preferred partner for solar integrators, as it is a competitive space to navigate.
"The one thing I do need to add is that I do not think that the African continent and customer base will be able to get away from diesel generators for quite some time to come," the CCO says. "Even when you incorporate elements of renewables – such as a diesel/solar hybrid solution, you are always going to need that diesel generator as a reliable backup."
And there's nobody more reliable than New Way when it comes to back up power solutions.