For over a decade, CloudSmiths has been helping businesses to get the most from the cloud. CEO and Founder, Jason Timm, discusses the company's heavy investment in Generative AI.
FORGE THE FUTURE
Technology alone won't solve your business challenges; it requires a strategic partnership to transform potential into performance."
For over a decade, CloudSmiths has actively invested in growing, upskilling, and cross-skilling its staff to blend exceptional human expertise with cutting-edge technology.
CloudSmiths is a technology consultancy specialising in data analytics, machine learning (ML), software development, artificial intelligence (AI), and business reporting in the cloud.
As a South African start-up that began as a humble team of 10, CloudSmiths now proudly stands as one of the most accredited Google Cloud and Salesforce partners in the continent.
"However, as we have grown over the years and technologies have developed, the defining quality that hasn't changed is our people," continues CEO and Founder, Jason Timm, who launched the company in 2010.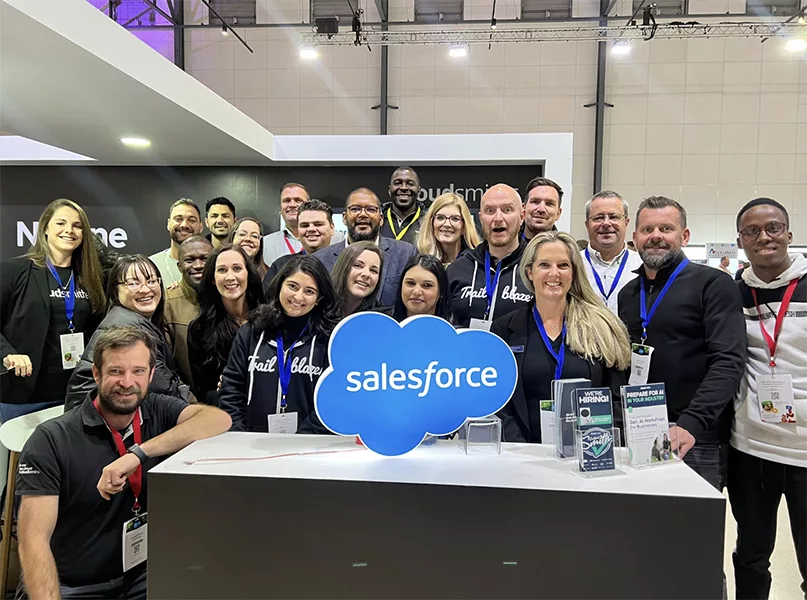 CUTTING-EDGE TECHNOLOGY
Leveraging deep industry knowledge to deliver innovative, tailored solutions that drive meaningful change and accelerate growth for businesses, CloudSmiths brings both industry and product expertise to the market.
To date, the company has completed more than 280 projects with international customers, including leading financial services providers across Africa, the world's leading fuel delivery and vehicle services platform, African beer brewers, non-governmental organisations (NGOs), and media companies.
"We have 10 years of experience working with large, complex banks and global, Tier 1 advertising firms," Timm informs us.
"This means that we can operate in those industries with confidence and depth. From a product perspective, we have deep skills in Salesforce's Service Cloud, Data Cloud, and Financial Service Cloud, as well as MuleSoft. We're also considered the leaders in our region for the Google Cloud Platform (GCP), Kubernetes, BigQuery, and Azure."
CloudSmiths has been at the forefront of delivering highly advanced technology to businesses from the outset and was building AI models for customers years before Generative AI even existed.
Indeed, although Generative AI has become popular recently, CloudSmiths boasts over a decade of experience in AI and ML.
Having built various models in this space and found great success in computer vision, CloudSmiths is therefore investing heavily in Generative AI to help customers find true value in these technologies.
"Our first "product" space is the Gen AI Centre of Excellence in a Box, which is a framework designed to help our customers accelerate the uptake and implementation of Generative AI," Timm states.
DELIVERING GENERATIVE AI MODELS
An innovative project that the company is currently working on is centred around delivering Generative AI models.
This new wave of Generative AI and large language model (LLM) technology has significantly accelerated several internal AI projects, each serving as a demonstration of AI's capabilities for some of the businesses that CloudSmiths speaks to.
"For instance, we have a bot that assists staff in preparing for cloud certification exams by scheduling study time in their calendars and offering quiz-based coaching during those allocated times," shares Timm.
Additionally, CloudSmiths has a bot that the sales team uses to prepare for pitches.
If a sales team member is discussing data engineering with a Chief Technology Officer (CTO), for example, the bot crafts content specifically tailored to the prospect's industry, position, and needs, enriched with case studies showing the company's prior work in that domain.
Externally, meanwhile, CloudSmiths is doing some exciting work around Document AI, particularly within the legal sector.
"We are leveraging natural language processing to decipher overly complex and intricate contracts and legal documents, aiding in their interpretation and management," Timm reveals.
CloudSmiths is also exploring AI solutions with long-term customer, the Harambee Youth Employment Accelerator (Harambee), a South African non-profit striving to resolve youth unemployment in the country.
Harambee aids young individuals in accessing work and skilling opportunities whilst connecting opportunity holders with keen job seekers.
"We're hugely supportive of the impactful work they're doing, so we're continually trying to innovate with them so they can help even more of the youth across the country," emphasises Timm.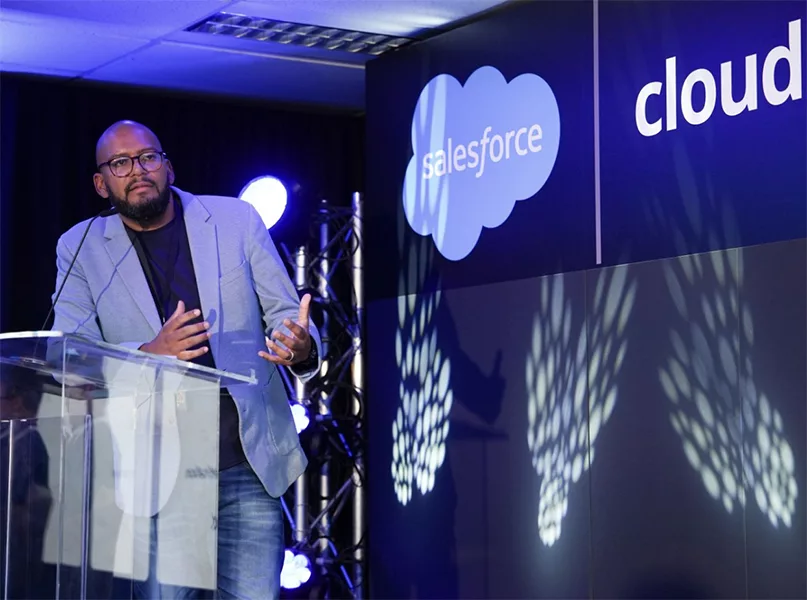 INTERNATIONAL GROWTH
CloudSmiths' incredible growth over the past few years has led to its current position, where it is looking to expand the business internationally.
The company recently opened an office in London and has already had great success in building relationships with a number of UK partners, whilst a CloudSmiths office is also set to open very shortly in Dubai.
"Our growth is based on our passion for technology and solving problems. One of our mottos for everything about our business is that "we do the hardest things first" – this applies to solving problems, too," Timm tells us.
"We want to find solutions to our clients' toughest problems, and that way prove our value and skills. This approach has been key to our growth locally and internationally over the last few years and ties into our ability to attract the best talent."
There are challenges involved with being an internationally expanding African company, such as creating credibility in new markets and understanding the various cultural differences on the ground.
However, CloudSmiths possesses the skills and experience needed to be hyper-competitive globally.
"Our approach thus far has been to make sure we have senior and executive level representation on the ground in new markets and to listen to them. It's a real challenge, but one that's worth taking as a business," concludes Timm.