Robotic process automation (RPA) and a better, more streamlined and automated collection of data, can really transform businesses across a variety of industries, making them more powerful and efficient.
Robotic process automation (RPA) has been evolving over the past few years to become a transformative technology that creates measurable efficiencies across multiple industries. The value it delivers has been recognised as companies and organisations shift their internal focus towards technologies that can resolve legacy challenges and refine processes.
In the healthcare sector, the Healthcare Financial Management Association (HFMA) found that healthcare systems were starting to prioritise automation technology so that they could optimise patient care during the pandemic while minimising their security risks. In the manufacturing sector, RPA has been found to provide organisations with scalability, improved workflows, and greater efficiencies as evidenced by a study in Science Direct.
This is echoed in a recent report by McKinsey entitled 'Managing the risks and returns of intelligent automation' which underscored the value of combined automation and artificial intelligence (AI) solutions to 'optimise end-to-end business processes'. The research firm found this to be both a tactical and strategic approach to improving the quality of service and productivity throughout the organisation.
Of course, no discussion of automation and robotics would be complete without data, for it is data that allows for systems to study and refine processes and to provide the improvements that organisations need. Using these three concurrently, organisations can fundamentally shift how they use and understand their data while streamlining it to meet specific objectives and improve decision-making.
"The automating of data collection through machine learning (ML) not only improves the quality of the data that comes through to decision-makers and systems, but reduces the risk of error," says Gareth Swart, Senior Process Engineer at World Wide Industrial Systems Engineers (WWISE). "If the correct parameters are put in place, these systems can transform the data and how it is used by the business. This will allow for more accurate decision-making across multiple areas of the business and will help teams identify problems that could be inhibiting productivity, growth and customer engagement."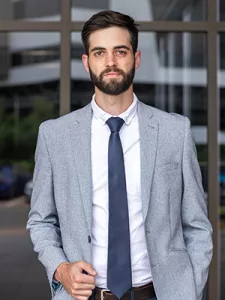 If a company has a line of sight into its customer complaints, internal issues, process complexities, bottlenecks and time-consuming tasks, then it can measure the impact of these on the organisation and find innovative ways of resolving them. Data and automation offer visibility that is hard to beat when it comes to transforming an organisation and how people work within it. After all, if automation can be used to remove the need for people to perform mundane tasks, then they can better use their skills on more challenging problems and the culture of the organisation will shift to one that's focused on improvement and growth.
To realise the value of the data and the potential of automation and robotics within the business, organisations need to look at these tools as an investment, not as a cost. It is easy to fall into the budget rabbit hole and wonder at the value thereof, but as the organisation gains a return on this investment it will be easy to see the benefits. For example, it will allow the organisation to assess current production targets, client complaints and processes once automation has been put in place to see the efficacy and productivity improvements as well as the cost savings and improvement in sales and revenue.
"Implementing these technologies creates a culture of continual improvement that improves overall business structure, management and processes," says Swart. "It allows for the business to empower its people within its existing infrastructure and enrich its customers with data and insights that improve the quality of service and quality of business. These tools can fundamentally change how an organisation approaches product development, innovation and deployment."
ISOs are the ideal steppingstone into this culture of continual improvement. Implementing good governance, risk, compliance and ISO standards ensures that the organisation doesn't stagnate and that the frameworks rooted within the company are agile, modern, relevant and up to date. As ISOs are the international standards that govern tools, applications and solutions, they will ensure that the security, productivity and efficiency of each solution are accurately implemented and measured to demonstrate quality.
With the expertise of WWISE, a third-party service provider that ensures your organisation is on track to follow the global ISO standards and principles, your organisation can embrace a culture of continual improvement and the benefits of data, automation and RPA while empowering your people and improving the quality of your processes, products and services.